Thurs 5 September, 2013





We at UJ love a festival. Anything to do with music really. WMC, Sonar, Glastonbury – love them all. Burning Man, want to go; Coachella, want to do something there.

But summer's over, and although we weren't overly inspired with the festival scene this year, we're always on the lookout for what's new and interesting. So last year, when reports about Festival No.6 started pouring in from our friends at Belvedere Vodka—torch-lit processions, chic accommodation, great crowd and size and premium cocktails—we knew that next time, we had to be there.

So from September 13-15, we're heading to Portmeirion to see what all the fuss is about… and you should come too!

Awarded Best New Festival last year by NME, this year will see another eclectic schedule, with music from UJ faves Frankie Knuckles, Chic and Isaac Tichauer, screenings including Vice's Reincarnated, the film with Snoop Lion and a whole roster of other standout happenings ('tis the season of forest raves).

Half of the battle with festivals, however, is the prep: how to get there, where to sleep, what to see and what to do. With that in mind, we've teamed up with Belvedere Vodka and interviewed Nick Ambridge, Senior Brand Manager of Belvedere UK and Bradley Thompson, a director at Festival No.6 to bring you an insider's guide to the festival.

Best of all, Belvedere is also offering one photo-savvy UJ reader a chance to cover the festival via Instagram. The winner's photos will be published on Urban Junkies, he or she will receive first class travel and boutique accommodation, and get to bring three friends along, too.

Read on for Festival No.6 tips from those who know and see how you can apply to be the UJ/Belvedere Festival No.6 Instagram reporter.

See you there!

WHY

:

Why Festival No.6?

Nick Ambridge, Belvedere

"Festival No.6 is unique – I think you're hard pressed to find a more beautiful festival location. It's based in an existing village, so at times you have to pinch yourself you're at a festival, but it's cleverly combined with brilliant music, great food and secret woodland raves. This is perfect for Belvedere, as we try to bring a luxury festival experience whilst maintaining the party edge that people associate with the brand."



TRANSPORTATION:

How to get there

Bradley Thompson, Festival No.6

"The train from London to Bangor is easiest and then it's a relatively straightforward taxi straight to the festival site in Portmeirion. That said, I generally prefer to drive; the country roads are amazing and the scenery is absolutely incredible in that part of Wales."



ACCOMMODATION

:

Where to stay

Bradley Thompson, Festival No.6

"Festival No.6 is unique in the sense that we take over an entire private village. Within that village there are various cottages and guesthouses, a beautiful hotel along the estuary, and rooms in the Castell. That said, the majority of people camp; however, I would always go the boutique camping route (i.e. with a Tipi or Bell Tent). I'm not adverse to camping, it's just nice to know that when you arrive everything is set up and you don't have to do anything."



ACTIVITY

:

What is Belvedere doing at Festival No.6?

Nick Ambridge, Belvedere

"We've had a varied summer with Belvedere, from partnering with Resident Advisor in Barcelona for a rooftop party at Sonar in June, taking over the Yacht Club at Secret Garden Party in July and then most recently at the Boujis party in Ibiza. But perhaps the most unique location will be the secluded and beautiful Castell Gardens at Festival No.6. Expect an underground edge with a premium finish, the finest cocktails, and a festival soundtrack provided by Justin Robertson, Crazy P and Horse Meat Disco. And day beds just in case you need to relax from all the fun."



HIGHLIGHTS

:

What not to miss

Bradley Thompson, Festival No.6

"The Brythoniaid male voice choir were a huge hit last year, but not everyone got a chance to see them, so they will definitely be back each night in the piazza. I am particularly excited that Frankie Knuckles, the godfather of house, is flying in especially from NYC and am also looking forward to Chic feat. Nile Rogers (UJ loves Nile!) and James Blake.

The programming in the Belvedere Castell Gardens is really tight this year with a few random performances from the likes of Davos.

The woodland raves and wining and dining at the Hotel Portmeirion and Castell (a three-course meal at a festival!) will all be special too. We're determined to make the whole village come alive. Some people didn't see a single band last year, they got so sidetracked by everything else that was going on."



COCKTAILS

:

What Belvedere cocktails will be served in the Castell Gardens?

Nick Ambridge, Belvedere

"The cocktails take a journey from day to night. We kick off with a Bloody Mary or a Cucumber Fix, move into the afternoon with the Belvedere Fruit Cup and the Chi Chi (think a socially acceptable Piña Colada) and then you can settle into the evening with an Unfiltered Martini or the classic Belvedere Zephyr. There's something quite memorable about drinking a martini whilst wearing a pair of wellies. All the cocktails are made using the finest ingredients and Fever Tree Mixers, so without a doubt they'll be the best cocktails you'll get at a festival. Ever."



RECIPE

:

Get into the festival spirit

Try this one at home. The Chi Chi is guaranteed to bring back memories of the long summer days.



Belvedere Chi Chi


50ml Belvedere pink grapefruit
15ml coconut syrup
80ml Eager pineapple juice
5ml lemon juice

Shake and strain over ice into a highball glass
Garnish with lemon and orange wedge



COMPETITION

:
Be the Belvedere/UJ Instagram
Festival No.6 reporter

If you:

a) Consider yourself a bit of a Testino and have a great eye for unique photos
b) Are very comfortable with Instagram
c) Love music and new experiences
d) Are free to travel from Friday September 13 to Monday September 16
e) Can rally up three friends to join you

Then please apply to be our Belvedere/UJ Festival No.6 snapper. To enter, tweet, tag or email us your favourite (self taken) Instagram photo by 3PM Friday, September 6. The winner and three friends will receive first class train tickets, festival passes, boutique yurt camping accommodation with bedding, and plenty of Belvedere drinks. T&Cs apply and will be emailed to winner. Good luck!
* The outbound train departs at 9.10am from Marylebone Station on Friday 13th September and returns on Monday 16th September from Bangor at 12.24pm. Train times may potentially be moved, but only in standard class.



INSTAGRAM

:
Festival fun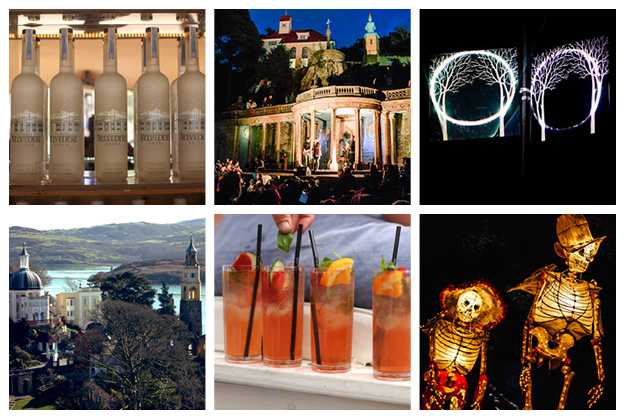 BY TEAM UJ
For more information about Festival No.6 please visit www.festivalnumber6.com.







© 2013 Urban Junkies. All rights reserved.
Reproductions of any portion of this website only with our express permission. Urban Junkies is a free daily mailer. All listings and features are editorial: We do not receive any payment from venues, artists or promoters. Every effort has been made to ensure accuracy of information listed but we cannot accept responsibility for errors or omissions.