Photo: © Nathan Pask
Sponsored Email
Autumn Sun
Extend your summer with Surf Air to Ibiza
If you, like us, would like to extend your summer, the new members' airline Surf Air are offering UJ readers a way to do it in style. For an intro UJ offer of €775 each way, you can fly private to the White Isle.

Forget airport queues and baggage fees – arrive at the private terminal of Luton 15 minutes before your flight and board an eight-seater jet, hassle free. And as they have a community of members who are frequent flyers, you'll be sharing the flight with interesting people, too.

As for October, as any White Isle regular knows, now is the time to truly enjoy the island. The crowds have dispersed and the sun is still shining strong; accommodation prices relax and so do restaurant bookings. It's also the time when the locals finally come out to play.

With just a 2.5 hour flight time and temperatures still around 24°C, there's no need to wish the British winter away, just escape it.

Sound good? To join us in Ibiza with Surf Air for some last minute sun, send an email titled 'Urban Junkies' to fly.europe@surfair.com to claim your fare and reclaim your summer. Offer valid until November 30.
Schedule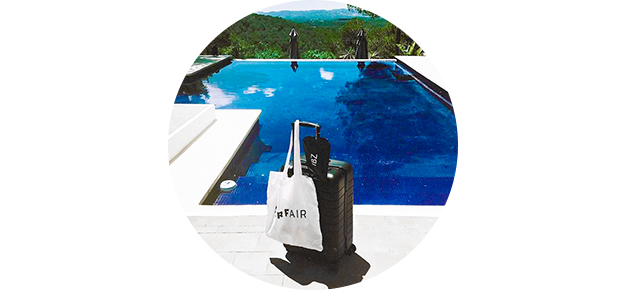 Tuesdays: London – Ibiza: 11:45 | Ibiza – London: 16:00
Fridays: London – Ibiza: 17:30 | Ibiza – London: 21:45

Book a Flight
MORE ON SURF AIR
The easy way to travel
All year round, this innovative company from Cali offers single flight passes or all-you-can-fly for a set monthly fee. Members can book flights in 30 seconds, arrive 15 minutes before takeoff and travel comfortably between private terminals on eight-seat executive aircraft. The London / Zurich flights will continue all year, so should you be planning a luxe ski trip, Surf Air will get you to Switzerland as well.
More info





(c) 2017 Urban Junkies. All rights reserved.

Reproductions of any portion of this website only with our express permission. Urban Junkies is a free weekly mailer. All listings and features are editorial: We do not receive any payment from venues, artists or promoters. Every effort has been made to ensure accuracy of information listed but we cannot accept responsibility for errors or omissions.