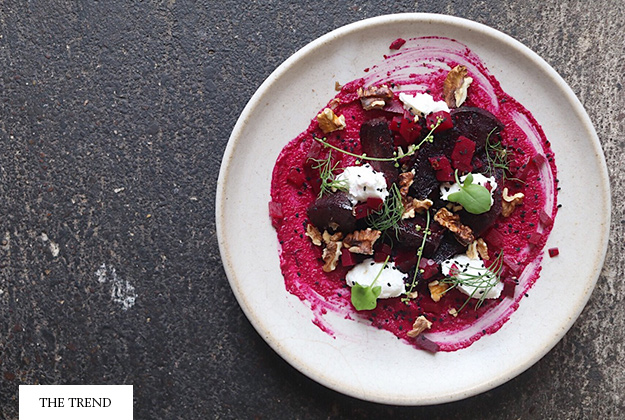 A Rule of Tum
Further Afield
More than a tale of the city
If the spate of food awards this autumn teach us anything, it's that there's plenty more to the UK's food scene than London. We're giving our well-worn city favourites a break as we book in for a trek outside of zone 2.

With the forager-focused menu at Tommy Banks' The Black Swan earning him a Michelin star and recently being voted the best restaurant in the world, there's never been a better excuse for a journey to Oldstead. It's just a few hours from London, and there's accommodation on site – so suddenly a trip to try the £95 tasting menu doesn't seem so farfetched.

A Rule of Tum's award-winning roasts have put Hereford on the map, and as they use the same butcher as Moro, St John and Black Axe Mangal, you won't feel too far from home pulling up a chair here on a Sunday. Choose between Hereford beef or Monmouthshire pork belly, hispi cabbage and smoked cauliflower cheese when making your argument for the four hour drive. Head up for Bonfire Night when they host a seasonal feast.

And if leaving the city is out of the question, let One Star House Party's supper club do the legwork for you. Claiming to be the world's most travelled pop-up, Trisha McCrae, Kevin McCrae and James Sharman trained at Noma, The Ledbury and Tom Aikens. Their world tour consists of travelling to 20 countries and setting up a restaurant in every country they visit. Find them in Notting Hill until 4th November.

What are you waiting for? It's time to reap the rewards of venturing outside of your comfort zone.
Auction Against Hunger
Good eats for an even better cause
Auction Against Hunger's fifth year line-up is big. Gill Meller (River Cottage), Neil Rankin (Temper), Pascal Aussignac (Club Gascon) and more join forces to create a one-night-only festive feast at Borough Market to accompany the annual live auction. Get booking!
Find out more
The Weekend
| | | |
| --- | --- | --- |
| | This weekend, it's time for a sensory overload. Treat your tastebuds with three storeys of foodie heaven at the new Southam Street, get your ears around some of the best contemporary techno at Krankbrother's Halloween party, and see 180 the Strand's new audiovisual extravaganza. | |
Hotel Spy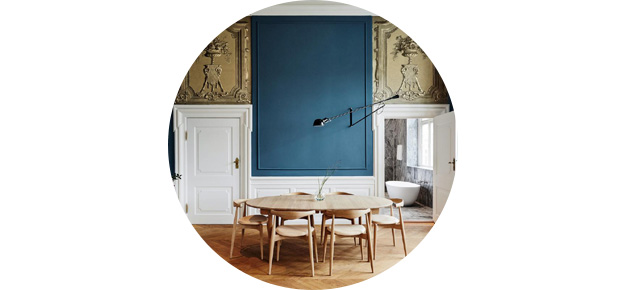 Nobis Hotel, Copenhagen
Danish classicism meets modern design
In need of a city break to get you through to Christmas? Us too. We're betting on Copenhagen and a visit to the new Nobis Hotel, housed within the former Royal Danish Conservatory of Music. It's grand yet understated, and we like it.
Read more
Sponsored Listing
Your 24/7 Wardrobe
It's time to simplify menswear
Forget busy department stores – at L'Estrange London's new menswear pop up on Berwick street, it's all about shopping somewhere that feels like home. The brand brings their simple, curated selection of tees, sweats, shirts and trousers to Soho, all housed in a luxury apartment featuring interiors by Danish creators Menu and urban garden brand Patch. Plus, it's open until the 24th December, so it's a good way to get your Christmas shopping done.
Find out more
Angel Zapata Martin
After his appointment as Barrafina's executive head chef earlier this year, we find out where the tapas aficionado wines and dines.
All-time favourite London restaurant?
Portland is a recent favourite – I love the seasonal food and the wine list is really interesting.

Where do you go when you want to celebrate?
Always a restaurant – Hakkasan is one of my favourites.

What's your favourite bar in London?
The bar at som saa – it's got a great atmosphere and the staff are always friendly. My drink of choice is a Negroni or gin and tonic.

What's your local?
The Champion in Notting Hill/Bayswater. It's so close to Hyde Park and I know whenever I go there I'll see a friendly face.

Tell us the one thing you can't live without right now.
My chef's jacket! I work between all three of the Barrafinas so I'm constantly running from one to the other. Once I put my chef's jacket on, I'm ready to work and I love it. It makes me very proud to be a part of the Barrafina team.


Electric Brixton
The iconic venue previews their upcoming shows
Want to find out what's coming up at Electric Brixton? Don't look, just listen – they've put a playlist together from their forthcoming gigs, including Princess Nokia, Bicep, Jungle and more. Discover something new, and then book in to see it live.
Listen here
Ghoulish Gucci
When it comes to Halloween chic, we're looking no further than Alessandro Michele
The only kind of dressing up we'll be doing this Halloween is in Gucci. For guys, we're betting on this stand-out jacquard bat sweater, and for the ladies it's extra-terrestrial chic in this UFO motif lace blouse. Time to get spooky.
Sponsored Listing
Weekend Getaway
Head to Manchester for a unique Champagne tasting
Who says gardens are just for summer? It's time to get out of London and discover the Garden of Wonder by Perrier-Jouët at The Principal Hotel in Manchester. From Friday 27 October – Sunday 13 November, the immersive natural installation features an entire miniature garden situated in the middle of an 18 seater table at The Refuge. Guests are encouraged to interact with butterflies, bees, dragonflies and hummingbirds brought to life via augmented reality, whilst sampling a glass of Perrier-Jouët's newest cuvée Blanc de Blancs NV; you can stay on for dinner too. We say make a weekend of it and book in for a Champagne flight tasting with Perrier-Jouët Brand Ambassador Jonathan Simms on the 1st or 7th November, get hands on with the installation in a floristry class with its creator over Halloween (£27.14 each), and treat yourself to a deluxe room.
Find out more





(c) 2017 Urban Junkies. All rights reserved.

Reproductions of any portion of this website only with our express permission. Urban Junkies is a free weekly mailer. All listings and features are editorial: We do not receive any payment from venues, artists or promoters. Every effort has been made to ensure accuracy of information listed but we cannot accept responsibility for errors or omissions.