| | | |
| --- | --- | --- |
| | …we whipped over to Amsterdam to check out the first bday of the much loved club Mad Fox. The evening was great (we love a small club), but more than anything, it was a reminder to seize the day. It's so easy to pass on things because travel takes effort, but just one night away felt like a mini-break plus. We've definitely come back inspired (we'd forgotten how good the shopping is) and plan on booking the Eurostar's new route back ASAP. In London last week we also checked out Freak Scene, which has moved into the old Barrafina on Frith Street. If you were a fan of Scott Hallsworth's Kurobuta, you'll like the menu here, but only time will tell how they settle into the space. Lastly, if you're running the marathon this weekend – CONGRATS! Should you have any post race energy left, pop into one of the host of venues (BAO, Pastaio, Bone Daddies) that are offering anyone avec medal a treat. | |


Momofuku Ko
Let's Twist Again
From east to west and back
Last year was all about Japanese-inspired junk food. Now, London is ready to mix it up again, with David Chang's Momofuku Ko, Scott Hallsworth's Freak Scene and Ross Shonhan's Shackfuyu all on to something new.
Read more
Kricket
New Openings
The latest from London
First things first: south Londoners rejoice, because Kricket is returning (permanently) to Brixton next month, after their POP Brixton residency ended last year. Hurrah! We've also just had the opening date through for Neil Rankin's third (pizza-themed!) Temper in Covent Garden – get 14th May in the diary. Further afield, we're planning a trip to York to try out Tommy Banks' new venture Roots, and close to home, we've spied a new Issey Miyake store going up on Brook Street, so keep your eyes peeled.
Destination File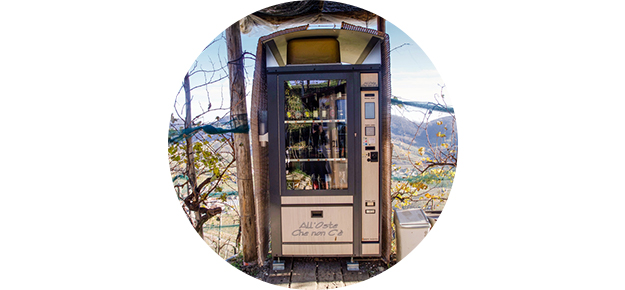 Valdobbiadene
Get the lowdown on the prosecco region from those in the know
Ahead of London's Prosecco Springs festival (26th-29th April), event producer and prosecco connoisseur Layla Qassim gives us her tips on where to eat, drink and sleep in Valdobbiadene, the home of everyone's fave sparkling wine.
Read more
Honey Spencer
NUALA's head sommelier (and former guest sommelier of NOMA Mexico) Honey Spencer knows her stuff. She tips us off on what (and where) to drink this spring.
Who is your chef to watch right now?
Will Gleave, no question. He managed the pots at Brawn, 10 Maltby Street and P.Franco, and I've been speculating for months what his next move will be. It turns out he's opening Bright (with Phil Bracey from P.Franco) down the road from my flat in Bethnal Green. I couldn't be more excited.

Are there any other female bartenders or sommeliers we should take note of?
In the bar scene it's always good to see what Missy Flynn (Rita's) is up to – she never stops moving.

What's your favourite London bar?
To me P.Franco will forever be the best. Other than that, it's Dandelyan at the Mondrian for a swanky time and of course El Camino in Soho for when the trouble sets in.

Read full interview


Vuarnet x Noah Campaign
The Art of Collaboration
Some of our favourite brands are teaming up
#UJLoves a good collab. And we're seeing some seriously good ones coming in right now. We're coveting FILA x Weekday for minimal sportswear, Vuarnet x Noah for yacht chic, and Supreme x Lacoste (if we can get our hands on it) for velour vibes.
The Weekend
| | | |
| --- | --- | --- |
| | If you aren't spending this weekend prepping hard for the London Marathon on Sunday, then go all out with a collab from two greats on Friday, celebrations at Som Saa for their 2nd birthday on Saturday, and if you somehow haven't seen it yet, catch a matinee showing of Call Me By Your Name at Hackney's MOTH Club on Sunday. | |
See you next week!
Want more from Urban Junkies?
For the latest restaurants, events, travel inspiration, product picks and playlists, visit our website.





(c) 2018 Urban Junkies. All rights reserved.

Reproductions of any portion of this website only with our express permission. Urban Junkies is a free weekly mailer. All listings and features are editorial: We do not receive any payment from venues, artists or promoters. Every effort has been made to ensure accuracy of information listed but we cannot accept responsibility for errors or omissions.