| | | |
| --- | --- | --- |
| | …another newsletter! Whilst a lot of friends were at Bestival over the weekend (we've been hearing great things about Grace Jones), we chose to keep it local and opted for Hackney venue hopping at Visions Festival instead. Nilüfer Yanya was our highlight (and not just because of the air con at Oval Space) – check her out! And as for this week, we're celebrating the birthdays of Murano, Andreas and The Modern Pantry, wishing ourselves away to the English countryside with Krug, and anticipating Isabella Burley's talk at The House of Peroni (which you can join us for), so keep reading! | |


Ridley Road Market Bar
Dalston Reset
It's all change on the Strip
Hackney Council's approval of a strict new licensing curfew will be hard on businesses and punters – but it's not all bad news on the Strip. New bar Screwdriver's founders have some of the most impressive credentials Ridley Road will have seen to date and The Clove Club is creeping up Kingsland with a neighbourhood local. It's time to hit reset.
Read more
The Modern Pantry
Happy Birthday to Ya!
Celebrations are in order
Some big names in are celebrating big birthdays – and we're saying it's time to join in all the fun. This month, both Angela Hartnett's Murano and Clerkenwell institution The Modern Pantry turn 10 – with Murano hosting a series of guest dinners with the likes of Mark Hix, Jason Atherton and Marcus Wareing, and The Modern Pantry running a limited-edition menu with dishes from Shaun Searley (The Quality Chop House), Chantelle Nicholson (Tredwell's) and Jikoni's Ravinder Bhogal. And tonight? An unsung hero turns 25. Chelsea's Andreas greengrocer (responsible for stocking the larders of The River Café and Petersham Nurseries) are turning 25 – and throwing a collaborative veg-centric dinner at Elystan Street to commemorate the occasion. Email them and see if there's a last minute space!
Rachael Dalton-Loveland
Rachael Dalton-Loveland, south London native and founder of new Deptford hotspot Isla Ray, gives us the lowdown on where to hang out south of the river.
Where's your favourite south London spot?
Depends what I'm going for. To work: Cable Cafe in Oval, to drink: Skehans in Nunhead and to eat: Silk Road in Camberwell. Anywhere independent and with character.

Can you recommend us somewhere we might not have been?
Cafe Cairo in Clapham North/Stockwell is great. It's a hidden den with funky North African themed décor. Definitely one of a kind – I'm really into that.

What are you drinking this summer?
A nice pale rosé with ice – mainly the one we stock at Isla Ray! It's a delicious French Grenache sourced by Bancroft wines.

Read more


Get Outta Town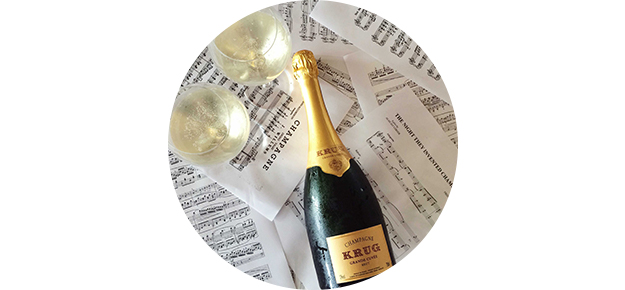 Krug: Tracks on Tracks
All aboard the Krug express for a foodie day out
#UJLoves a good day trip, and it looks like Krug Encounters have taken things to the next level with their latest offering. On 31st August, their private luxury train will depart from London Victoria for the countryside, with Jools Holland and Evelyn's Table head chef Luke Robinson on board looking after food and vibes. The train will stop at three platforms along the way for a series of exclusive musical performances curated by Jools, whilst Luke will be creating a menu to be enjoyed both on and off board, paired with plenty of Krug.
Find out more
Sponsored Listing
The House of Peroni: Isabella Burley Talk
Dazed & Confused's Editor-in-Chief takes up the mic
In need of some inspiration? We've got just the thing. Come and join us on 23rd August for a talk from Dazed & Confused Editor-in-Chief Isabella Burley as part of The House of Peroni's new initiative. She'll be speaking on how unexpected combinations have become key to building your own style, which sounds right up our street. It'll be an intimate night of discussion, Italian antipasti and of course – Peroni Nastro Azzurro, with an insider's ticket to see the studio housing The House of Peroni's eight emerging designers. Apply for a ticket to the event by entering your details below.
Enter now





(c) 2018 Urban Junkies. All rights reserved.

Reproductions of any portion of this website only with our express permission. Urban Junkies is a free weekly mailer. All listings and features are editorial: We do not receive any payment from venues, artists or promoters. Every effort has been made to ensure accuracy of information listed but we cannot accept responsibility for errors or omissions.