Travel
Originally published on Wednesday, 5th May 2010
60by80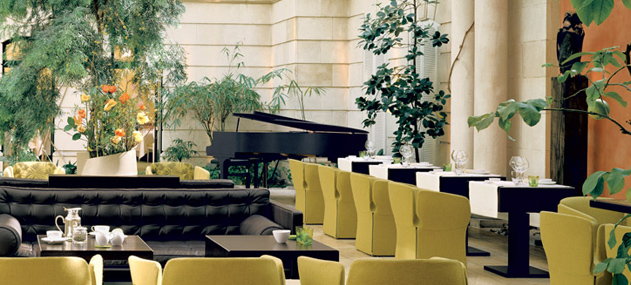 Launch of New Gay Travel Guides
Setting foot in an unknown town can sometimes feel like landing on alien turf – especially when the locals don't speak your language and your guide is a man called Pablo with a questionable handle-bar moustache and a penchant for the back alleys.
Enter 60by80, a brand new online set of travel guides aimed at the discerning gay traveller with a taste for more than just darkrooms and shirtless clubbing (though these are also well represented). Covering beautiful design hotels, the newest restaurants as well as shops and sightseeing advice, you'll find comprehensive info on Madrid, London, Barcelona, Paris and New York, and now Berlin, too, with a promise of more cities and stateside treats in the works. Witty but informed, insiders from each city cover the latest must-see destinations, as well as asking local gay tastemakers what makes them tick.
There are lots of time-sensitive events to pick from in the agenda section, whilst primers for each city's restaurant, nightlife and shopping scene will help you get to grips with local customs from tipping to queuing etiquette. 60 hours in each city takes the company's 'Right Sized Travel' epithet (because a Queen sized bed is 60 by 80 inches, dontcha know) and offers up itineraries for clubbers, queens and luxury loving kings. Plus there are plenty of competitions to keep lucky winners rolling in luxury weekends away all year long.
So even if you don't have an altar to Madonna or count the gym as your spiritual home, don't rule it out – because nobody has more discerning taste than a gay man. Darkrooms aside, of course.
COMPETITION
Win a Weekend Away courtesy of 60by80?
Fancy grabbing your Lederhosen and doing it like die Deutsche? To celebrate the launch of 6oby80's Berlin Guide, you could win a fantastic stay at Berlin's Brandenburger Hof Hotel (a member of the Small Luxury Hotels of the World) with dinner at the Sauli Kemppainen's Michelin-starred restaurant Die Quadriga. For details on how to win this fabulous weekend away, visit 60by80's website.
Info
www.60by80.com