Wellbeing
Originally published on Tuesday, 15th February 2011
The Experientialist: Una Brennan Facial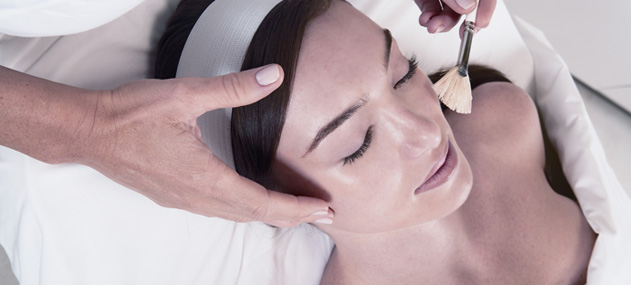 UJ discovers the insider's ultimate skin-saver and loves it.
It's been a long time since I've had a really good facial. And I judge 'good', perhaps rather uniquely (and swayed by my time in Asia where poking and prodding is par for the course), by the amount of extractions happening. I can wash my face myself – what I can't do is put a spotlight to my pores and give my skin a serious clean. Yes, squeamish subscribers can cover their eyes but look – to feel like I've had a fully effective facial worth my money - I want to come out feeling spotless. Literally.
So I was excited to discover elusive beautician to the stars Una Brennan, who operates out of her Notting Hill front room, transformed into a cosy white, fire-lit space perfect for post-work relaxation. Her gentle Irish lilt, the snug warm bed blankets and soft lighting will all lull you into a state suitable for an hour's worth of pore-perfection.
Using Skinceuticals products Una cleanses, massages and moisturises – so far so normal. The good stuff happens when the hot paraffin wax mask goes on, thick and slowly stiffening until you're totally cocooned. As the warmth draws all the impurities to the surface, pieces of the peel are gently pulled off and the exposed skin thoroughly decongested. And to stop you re-entering the real world looking like a blotchy red hell-beast, there's a vitamin-c treatment and the rather intense (and I'm not going to lie – somewhat unpleasant) ice application. Not for the claustrophobic, your entire face is covered with muslin before being doused in Arctic water and rubbed vigorously with cubes of ice. Forget PR nonsense about coming out glowing and actually just emerging faintly oily – this actually works.
And if you're looking for a New Year skincare overhaul, without sounding overly evangelistic I can say that Skinceuticals has changed my skin. The regime's a fairly rigorous round of cleansers, toners, pipette-applied tonics and medicinal moisturisers, but it never feels too heavy and you'll notice the difference almost immediately. The Hydrating B5 gel (beloved of Britney) is a hangover-pallor life-saver, the Clarifying Clay Masque lifts dirt better than any of those faintly ridiculous nose stickers, and the Retexturising Activator will have you stroking your skin all day long.
Info
An hour with Una costs £110-£140. Call 0207 313 9835 to book.
Skinceuticals products start at £25.50