Eat & Drink
Originally published on Wednesday, 30th March 2011
The World is your Oyster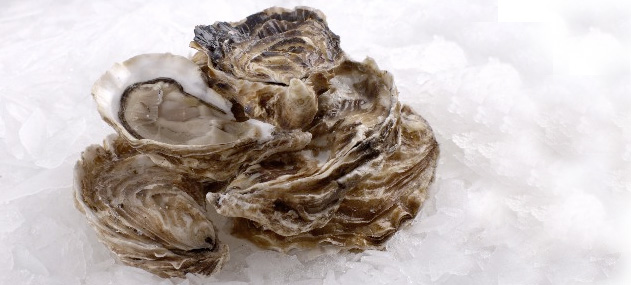 Nothing divides an office dining discussion like the introduction of oysters. With one vegetarian, one hardened nay-sayer and one serious card-carrying enthusiast (not the TFL kind) on staff, getting a round of the slippery sods is like Russian roulette for the taste buds. But for fans it seems like there's an ever-increasing selection to choose from. We rate the service and selection (Duchy natives, Maldons, Colchesters and more) at Wright Brothers' Soho (plus we love having them at our usual barstool right in front of the kitchen), and would go back to Kopapa just for their trio of New Zealand Kaipara Harbour oysters served variously with sake, wasabi and gazpacho in shot glasses (though regrettably we haven't seen this on the All-Day Menu recently). A weekend trip to Spitalfields unveiled the awesome simplicity of a man, a bucket, and a pile of lemons with a growing mound of shells scattered around his feet.
Battersea is continuing to stamp its gastro feet with the introduction of Bennett Oyster Bar & Brasserie, which comes courtesy of Jalouse's Freddie Achom and opened earlier this month. Part organic grocery (with cute flower stall) part seafood brasserie, the main draw is a central marble oyster bar serving native and rock varieties from Scotland, Jersey, Dorset and Ireland. Choose an accompanying glass of something crisp and white from the Bibendum / Vinopolis -curated wine menu, or try the Enomatic wine dispenser to try before you buy.
But if that's too far to schlep for a half shell, it doesn't get more central than Massimo, launching Strand-adjacent this Saturday at the new Corinthia Hotel (with its enormous ESPA spa with a Daniel Galvin hair salon, and opulent rooms; some with turrets no less). Run by Italian chef Massimo Riccioli (known at home as a kind of seafood guru) the David Collins' designed restaurant promises an oyster and crustacean bar as well as catch-of-the-day dishes (with a 'lip-to-fin' cooking ethos making the menu particularly interesting; tuna black pudding anyone?) in beautiful palazzo-esque surrounds.
Shucks – we might just be coming around.
Info
Bennett Oyster Bar & Brasserie, 4 – 9 Battersea Square, SW11 3RA,
Massimo Restaurant, 16 Northumberland Avenue, WC2N 5BY. Open April 2nd.