Travel
Originally published on Thursday, 7th July 2011
UJ Ibiza Guide 2011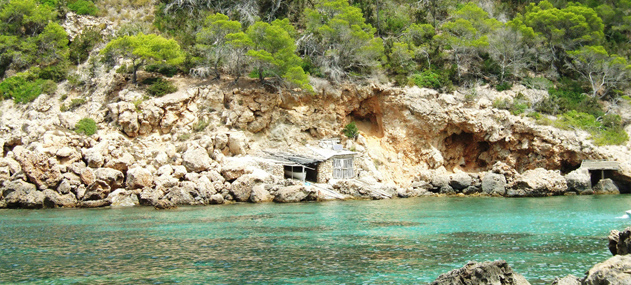 Ibiza Guide 2011
Welcome to the UJ Ibiza Guide
Here at UJ, we've long been devotees of the mystical White Isle – just check out our Facebook posts for the evidence! And it's hard not to be: an island of beauty that welcomes music lovers, sun seekers and hedonists from all over the world, what's not to like?
Ibiza is where we go to escape – to recharge, rejuvenate, and remember how to have fun. Which is why we thought it was time to share the love, and create the ultimate Ibiza Guide. Packed with only the very best that the island has to offer, it's designed to inspire and inform any potential Ibiza-ite – whether you're a White Isle virgin or experienced old hand. We've also tried to show you our Ibiza. So hopefully if you know the island, you'll like our point of view - and if you're new to it - we'll show a side that maybe you weren't expecting.
Fancy losing yourself in secret coves and hideaway beaches or indulging in barefoot breakfasting and fine dining? Five-star or boho-chic? Cascading waterfall pools and luxury spas or artisan boutiques and style bars? Either way, we've got them covered. And that's without even mentioning the music… This summer it's all about the outdoor beach-clubs and fabulous new venues playing host to some of the world's most sought-after DJs.
Plus we've sourced insider tips from Ibiza's great and greater, including Pacha's Mark Netto and island legend Tony Pike, as well as a 7-day party calendar, indispensable services information, a Formentera Little Black Book from a secret insider, an exclusive podcast from a Sa Trinxa resident DJ, and top tips from the founder of Ibiza's most exclusive concierge.
Embrace everything Ibiza stands for and let our Ibiza Guide help you make this a summer to remember.
Info
Follow us on our Ibiza twitter and listen to Marcello's podcast to get the party started.
*Look out of our Ibiza supplements being published throughout the summer.