Eat & Drink
Originally published on Tuesday, 11th October 2011
Chelsea Swings Again
Call it a guilty pleasure; a bit of posh; seeing how the other half live. You can pretend you haven't been secretly sneaking your occasional Made In Chelsea fix – but however hard you try you may not be able to resist the new wave of surprisingly impressive foodie hangouts that are cropping up in this part of town for much longer.

Flashy, trashy, too-much cashy? Sometimes. But a little bit of louche can go a long way. Here's our round-up of the Royal Borough's foodie finest…
The Markham Inn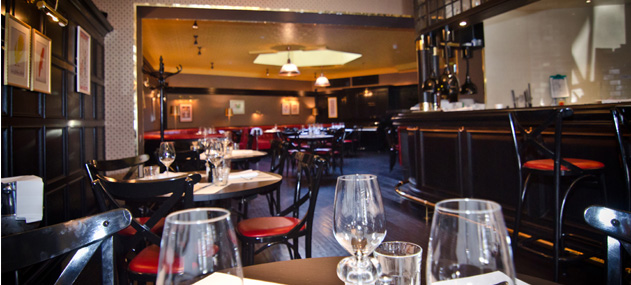 The Markham Inn, 2 Elystan Street, SW3 3NS - 020 7581 9139
Piers Adam and Nick House have added The Markham Inn on Chelsea Green to their portfolio. A wood-panelled brasserie that combines slick yet classy design by Robert Angell with Dorset crab on toast and other classics served up by Mark Blatchford, plus mean Markham Inn Manhattans in the cosy bar.
Joe's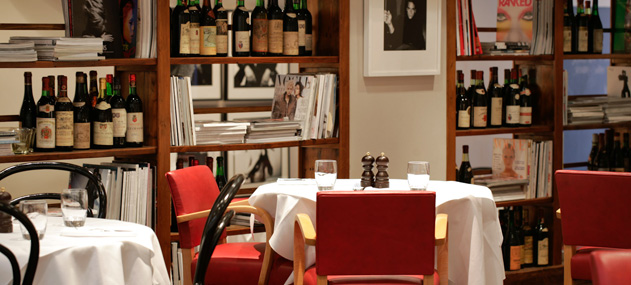 Joe's, 126 Draycott Avenue, SW3 3AH - 020 7225 2217
While we're on Brompton Cross, the original fashion café, Joe's, now boasts a culinary goddess in the kitchen in the form of Marie Elia who does wondrous things with a plate of carrots and whose strawberry and radicchio risotto is becoming a thing of legend.
Broadway House + The Jam Tree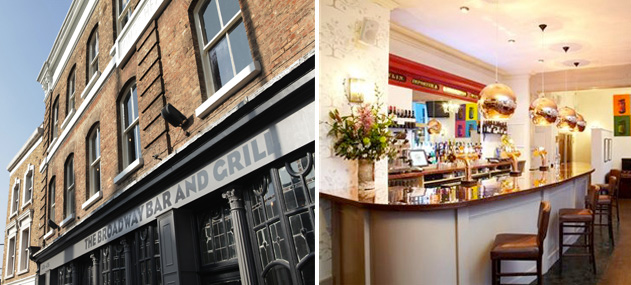 Broadway House, 474-476 Fulham Broadway, SW6 1BY - 020 7610 3137
The Jam Tree, 541 Kings Road, SW6 2EB - 020 3397 3739
Venture down towards the New Kings Road for crab samosas and hot potted smoked haddock at The Jam Tree. Push a bit further for asado grills and a smoked eel salad you'll dream about at Broadway House, the new laidback private members' club that has a rather lovely library and roof terrace.
The Penny Black + Mori Sushi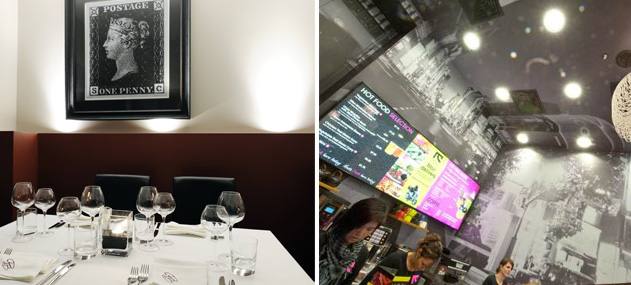 The Penny Black, 212 Fulham Road, SW10 9PJ - 0845 838 8998

Mori Sushi, 99 Kings Road, SW3 4PA - 020 7351 1033
Nursery food-driven The Penny Black on the Fulham Road has just started Wellington Wednesdays, and why it's taken so long for the Kings Road to get a sushi bar and takeout as decent as Mori Sushi (shockingly affordable and super fresh) is anyone's guess.
The Collection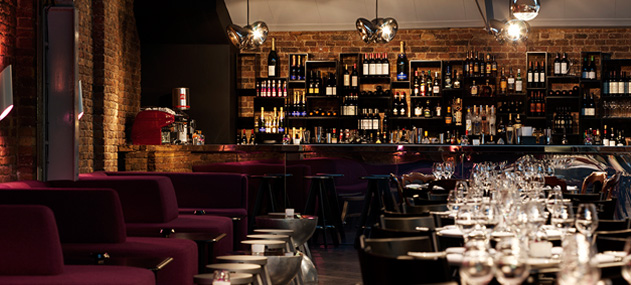 The Collection, 264 Brompton Road, SW3 2AS - 020 7225 1212
But the most unexpected new arrival has to be the revamped The Collection. Redesigned by Tom Dixon, with staff partly-poached from Soho House and Alex Fanzola in charge of the modern European-meets-Middle Eastern menu, finally it seems that this hangar-sized space is coming into its own.