Nightlife
Originally published on Wednesday, 12th October 2011
UJ Party at The Jameson Apartment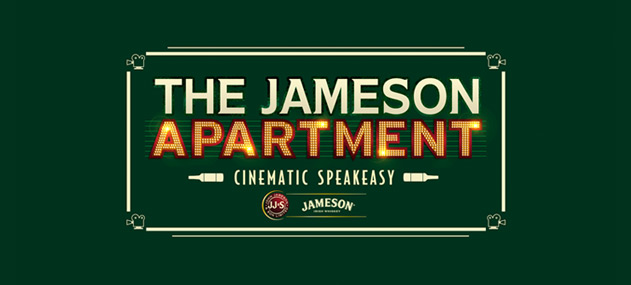 Party with UJ and Jameson at a cinematic speakeasy
When Soho's packed and we want a stiff drink in a cosy space, we generally head to Kettner's. You can't go wrong with luxe 1930s décor, low-lighting, great cocktail list, and location just around the corner from Soho House.
So when we heard that whiskey purveyors Jameson were setting up a cinematic speakeasy – The Jameson Apartment in Kettner's upstairs private room, with its own hidden entrance and password for entry, for the duration of the London Film Festival, an exclusive UJ party at The Jameson Apartment was born.
Anyone who's been to one of our gatherings before – Cowley pool party, Day of the Dead fiestas, tasting nights, to name a few – knows that UJ parties are a little more special than just a bar and a dancefloor, and this will be no exception.
With Jameson cocktails flowing, Parisian minimal house DJ Eric Stark on the decks, film shorts being shown in the vintage screening, The Candlelight Club founder Clayton Hartley hosting it all and an invite-only crowd, it's sure to be a great night.
For a chance to join us, RSVP This e-mail address is being protected from spambots. You need JavaScript enabled to view it. . The first 50 readers to reply will win a ticket and plus one to the party. Notifications will go out Friday 14 Oct; passwords and further details will be given then.
Info
UJ party at The Jameson Apartment
Wed 19 Oct, 7-11pm
The Jameson Apartment, 39 Greek Street, W1D 5DL
www.jamesoncultfilmclub.com
www.facebook.com/jamesoncultfilmclub