Eat & Drink
Originally published on Tuesday, 11th October 2011
More than just the Eurostar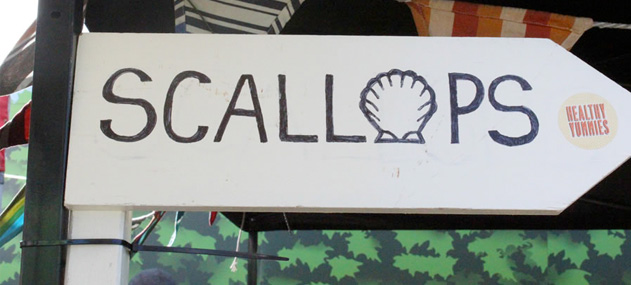 With London's best street-food vendors moving in, Kings Cross is (finally) hotting up
There were early signs: the St Pancras champagne bar; the fun, dramatic Booking Office bar in the refurbed St Pancras Renaissance Hotel, with its Nick Strangeway-designed punch menu; the Guardian's move to Kings Place, where you can have a cocktail in the ground-floor bar overlooking the canal.
Then, a few weeks ago, Central St Martin's moved to Granary Square, a stone's throw from the station, flooding the place with arty young things. And now, Eat.St has moved in to the area with its stable of high-concept street food stalls, making it official: Kings Cross is turning into a destination in its own right.
Currently in soft launch mode, the Eat.St "micromarket" kicked off last week with a rotating line-up of four food vendors every Thursday and Friday (and plans to expand this) on the brand-new, tree-lined Kings Boulevard, which links the station to Granary Square. Check the website to see the schedule.
All the usual suspects are there – Lucky Chip, Big Apple, Meat Wagon, Choc Star – along with others you might not have tried, like Stewed and Baked (one-dish cooking), Tongue 'n Cheek ("interesting" meat cuts), Yum Bun (steamed buns) and Homeslice , purveyors of the best pizza we've had in the UK.
There are plenty of "up-and-coming" neighbourhoods that, in our opinion, never quite made it. But after a slow start, it looks like Kings Cross might be actually be a contender. Next time we go, it might not just be for the Eurostar.
Info
Eat.St, Kings Boulevard, N1C
Thursdays & Fridays, 10am-4pm