Wellbeing
Originally published on Monday, 21st November 2011

Beauty Spy - Getting under the skin of the health & beauty industry
Here at UJ, we believe in the detox pre-Christmas rather than January (prevention you see). If you're on our page, the below should offer some feel good inspiration. We've also included a last minute heads up to WineChap's Malbec Night taking place tomorrow night to balance it out; after all it's no fun being good all the time!
Happy Healthing. xx,
Team UJ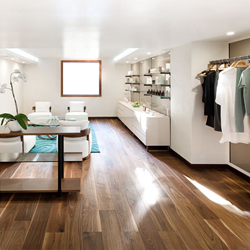 UNWIND

COMO SHAMBHALA
London's serene answer to the spa at swish Parrot Cay resort
Thanks to refurbishment of its bar area, noughties celeb hangout The Metropolitan Hotel is back on the radar, and with its new lease of life comes a new Como Shambhala wellness area on the 1st floor. Designed to reflect the raved-about spa at the Met's sister hotel in the Caribbean, Parrot Cay. This is a stop for guests and non-guests a like and when we visit we have it all to ourselves.

Read More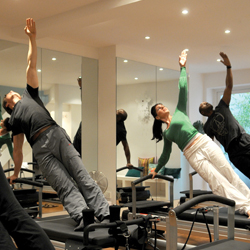 SERIOUS WORKOUT
Sometimes a change of scene is necessary
If you're a pilates fan, but have been getting a bit complacent at your regular Notting Hill studio, then Heartcore (or Hardcore as we fondly know it) could be for you. The studio itself is light, airy and the trainers push and monitor you to make sure you are doing the before movements right. The classes are small and they have a number of alternative pilates classes, too. We love this place. It's not easy, but if you've got an hour to workout, this is definitely a good way to spend your time. First class is free and they have studios in Notting Hill, Chelsea, Hampstead and Kensington.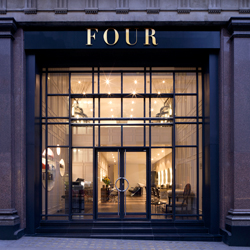 QUAD BEAUTY
Conduit Street's FOUR now offers treatments and other grooming basics
FOUR London opened this time last year when four Jo Hansford colourists up-sticked from Jo's Mount Street salon and opened their own place on Conduit Street. Clients and celebs followed the intrepid ladies (as good clients do) and the salon has been buzzing. Only now though is it complete – with the launch of Beauty at Four. The brand new beauty room offers lush Eve Taylor skin and bodycare treatments from massages to Four's signature facial, to grooming basics like eyebrow shaping. We have always been fans of Conduit Street, so another excuse to visit is fine by us.
Open Thursdays, Fridays and Saturdays only.
62 Conduit Street, W1S 2GB, 020 7297 9600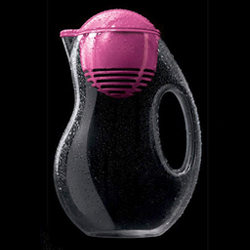 FLUID FIX
A sleek shape your fridge will thank you for

For people who love filtered water, but can't face the design of Brita. Smaller, sleeker and easier on the eye, Bobble jug is a larger version of the same name water bottle launched last year. Filters should be replaced approximately every two months. Bottoms up!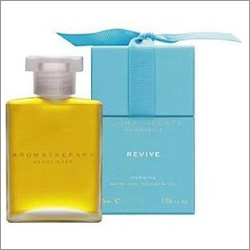 CALL THE AA
Proper pampering Knightsbridge stylee
We rarely venture to Knightsbridge, but when we do it has to be noted that the posh don't do things by halves. With this in mind, the new Aromatherapy Associates flagship treatment rooms on Montpelier Street is well worth a visit if you're after some proper pampering. AA oils form the base of all the face and body treatments, natch, and as a result the experience can be as dreamy or restorative or as reviving as you wish, depending on your mood. The rooms are styled to be like bedrooms (much cleaner and more sumptuous than our bedrooms), which makes for sleep inducing state, and afterwards you're treated to herbal tea and macaroons in the relaxation area.

Aromatherapy Associates Boutique & Treatment Rooms,
5 Montpelier Street, SW7 1EX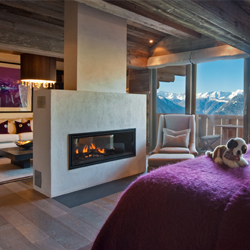 VERBIER WINTER GETAWAY
Time to book a snowy pre-Christmas weekend away
With Public Verbier opening 1 December, all eyes are currently on this renowned Swiss ski resort. And if you're going to go, you mine as well do it right. The Lodge, Richard Branson's exclusive chalet in Verbier is currently is taking individual bookings from Dec 8-18th, meaning you don't have to gather 18 friends (and their deposits, gulp), before you can check in. With 3 night rates starting at £2,890 for two (including drinks, meals, drivers etc.) it's definitely not cheap, but it sure would be fun.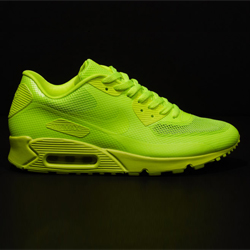 FLURO OVERDRIVE
Yellow! Orange! Blue!
Overnight, everyone in Soho has fluro feet. The rules seem to be simple: as long as the shoe only has one colour (laces, soles etc.) with yellow being the current fave and orange coming in a close second, then they're good to go.
HEALING HANDS
Deep tissue treatments by the best
We've all done it before. Scrimped on a massage to save a pound or 30. But the truth is, especially when it comes to massages, usually you get what you pay for. Adrian at Spa NK Westbourne Grove is a miracle worker. If you're a fan of deep tissues or just really stressed and need a more serious massage, he is your man. Focusing on a tailor made program with a more medicinal approach, you will leave here walking taller and sitting straighter, which is worth every penny.
Spa NK is offering clients 20% off any facial or body treatment today and tomorrow. Call 020 7727 8002 to book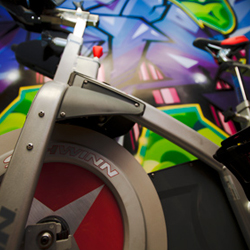 90's THROWBACK
Get your spandex on
Pounding 90s dance music, Lycra and a blacked-out underground room. No, this isn't a Saturday night in Vauxhall, this is how indoor cycling is served up in Shoreditch. Run by ex US model Hilary, 'Boom! My Body' finds its home in the belly of Scrutton Street and invites beginners through to pros to join in static cycling classes. No membership fee is required, classes are run on a drop in basis and cycling shoes are available to hire, (although Hilary will still let you pass go in your scruffy old Hi Tops). Cycle sessions are high octane and designed to burn serious calories, tone legs, bums and strengthen your core. Serious pedal power.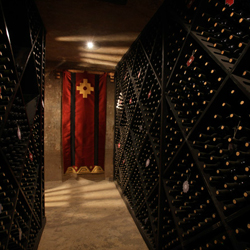 YOU DESERVE IT
Might not be fitness, but this night focuses on wine from a high altitude, so it kind of counts
If all of this fitness chat has made you feel thirsty, we've just been informed that our esteemed WineChap has a couple of seats left for his Malbec Night, tomorrow night in the private room of Casa Mavelevo's in Connaught Village (W2). Expect fine bold wines from the Bodega El Porvenir de los Andes and entertaining company (and amazing outfits) as always from UJ's WineChap, Mr Tom Harrow.