Eat & Drink
Originally published on Tuesday, 13th March 2012
High Five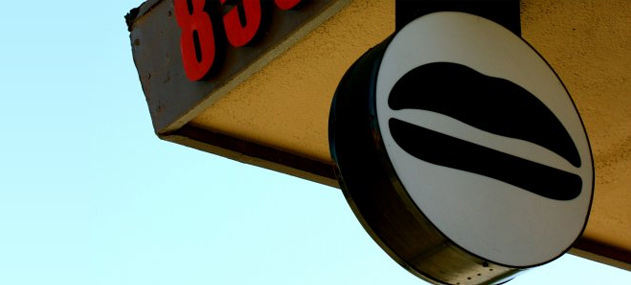 Umami in vogue
Umami. The fifth taste. That strange, almost ethereal, not quite tangible flavour: savoury, earthy, meaty. We've all heard about it (we've all wondered if it really exists) but this culinary trend seems to finally be finding its feet.
LA love it: the Umami Burger joints pepper the city (umami ketchup anyone?), Grey Goose have explored its possibilities with their Tastemakers series, and The Bar at 45 Park Lane have created a cocktail dedicated to it. You can even buy the stuff in a tube.
Now we're acquainted with the whole concept, here's where we're getting our fifth taste fix:
1) Currently in soft launch, Umami Burger's Adam Fleischman has opened UMAMIcatessen in downtown LA. Billed as a post-modern high-end food court, he's packed five eateries into one industrial-chic space. Try the Shrimp Burger with Yuzu-Kosho and Wasabi Potato Salad. Then head to & a Donut for dessert.
2) The yanks may have beaten us to it, but Hawksmoor's on the case with their very own version of the umami burger: layers of homemade ketchup, dehydrated tomatoes, parmesan, caramelised onions, mushrooms, bone marrow, lettuce… oh and of course beef. A first for London? Seems so.
3) And finally, opening tomorrow in South Ken, an Asian restaurant named after the taste itself. Umami will offer small and sharing plates, taking inspiration from Malaysia, Thailand, Vietnam and Korea. A Feng Shui designer was called upon to oversee the space (and promptly decreed that they must have a statue of a dog, no larger than 2 feet tall, on the left hand side of the front entrance) so not only will you get you're umami fix, you'll leave feeling zen.
Info
UMAMIcatessen, 852 S Broadway, Los Angeles, CA 90014
Hawksmoor Spitalfields, 157 Commercial Street, E1 6BJ
Umami, 100 Cromwell Road, Kensington, SW7+4ER