Wellbeing
Originally published on Tuesday, 17th July 2012
British 10K Powered by Nike
I've never been a runner. I did a bit of track and field (3rd runner, just don't drop the baton was my motto) and they'd make me do hurdles when the hurdler didn't show up (I have no shame), but I've always hated the gun, and track meets of any kind. I especially hate the track. And I'm not big on group things either. So when Nike asked me if I wanted to take part in the British 10K, I politely, instantly declined. NO thanks. I then asked around the office. NO thanks all round. No surprise there. It was somewhat of a shock to me, that after a lunch with the very persuasive Nike girls, I left signed up for the run.

Four weeks later, after a trip to IMS in Ibiza (six 6am-ers) and a whirlwind trip to Vancouver, I was back in London, and realised I was less than a month away and had done nothing to prepare. I instantly sent Jay from Nike an email- 'I'm not being funny, but I might have to bail. Race is four weeks away and I have no time to train.' She then kindly set me up with a session with the Nike master trainer (oh god). After a session with Jos, I was more inspired; looking at her skin will do that alone. If you can look that good from pounding pavement, I was in.

The next day, a plan that looked remotely reasonable arrived in my inbox. No red wine (eek!), water when I wake up and fish oil (which I never did, oops) as well as four weeks of running. Twice a week on the treadmill (intervals/hills), as well as an additional long run.

Four weeks later, 12 running sessions under my belt as well as new kit (for inspiration of course): four new pairs of trainers, three pairs of tights, a gold headband and a last minute iPhone armband to be exact - and I was ready for the run.

8am race day and there I was, sat in the corner of the Intercontinental VIP room. As I fiddled with my armband and pondered why I hadn't bothered to buy raingear, the people started piling in. Running crews from Mexico, Japan, NYC, Berlin, Paris. A guy in speedos; some serious looking athletes - one who was being photographed with an Olympic torch, as well as some media types who were, along with us, eyeing up the buffet.

Sitting in this VIP suite, I looked around and thought: I haven't felt a buzz in a room like this in ages. People were pumped. 9.30am and we headed outside. The atmosphere was absolutely electric. 25,000 people in the rain. Amazing. After a TV message from Paula, a tune from Heather Small, some further pre-hype proceedings and we were off. As we jogged out of the gates, I was close to shedding a tear. Sounds cheesy, but true. People were lining the streets - 60,000 of them I hear - and there were people of all shapes and sizes out there, in the rain, running for charity. We took in the sites, got wet, and cruised the streets of London. It was the best Sunday ever.

The below are some images from the run. And get ready: we've now got the running bug. Stay tuned…..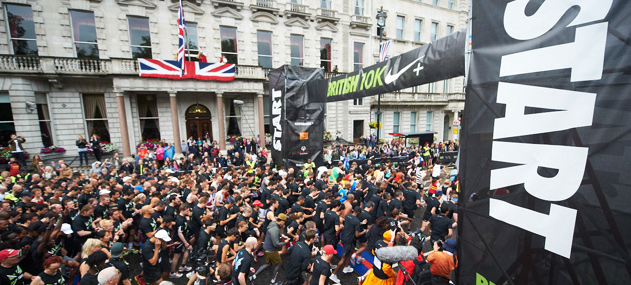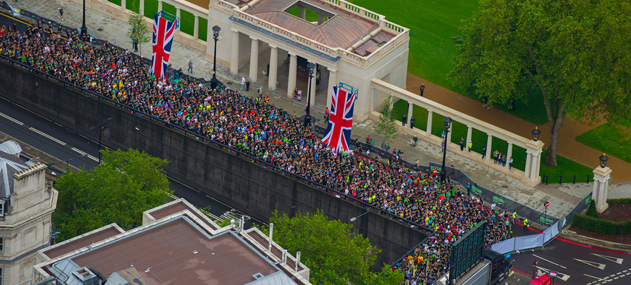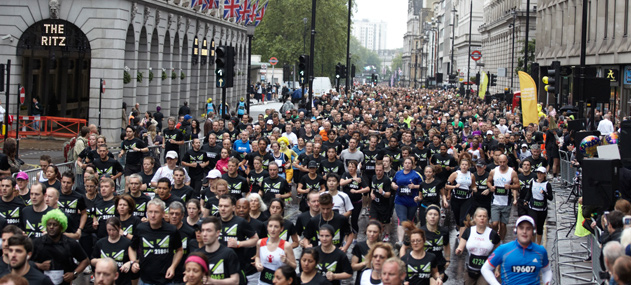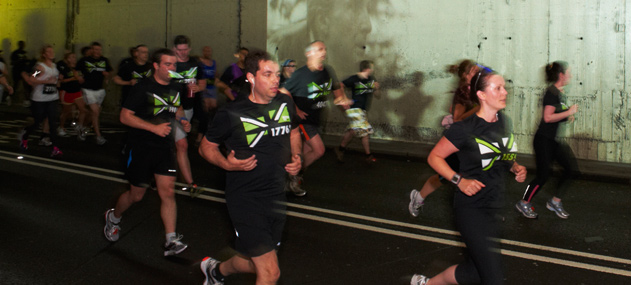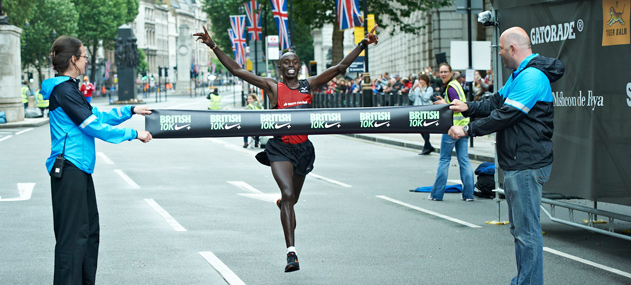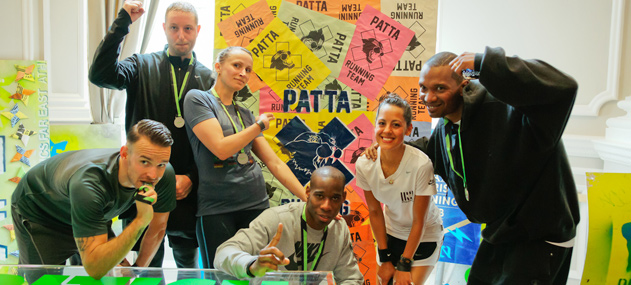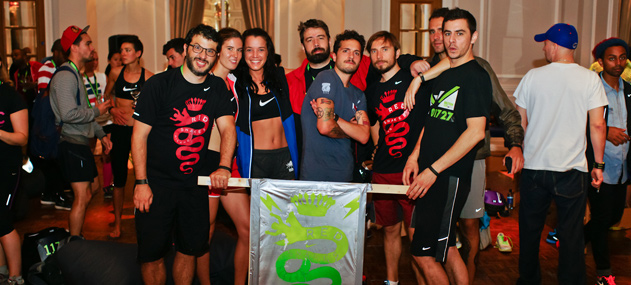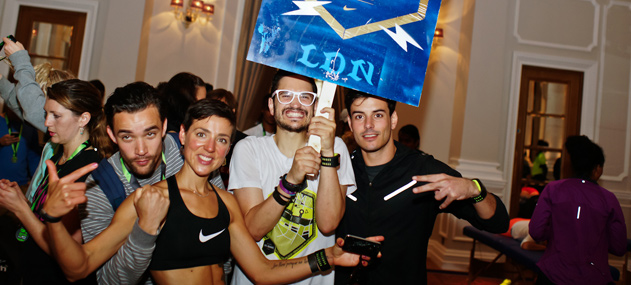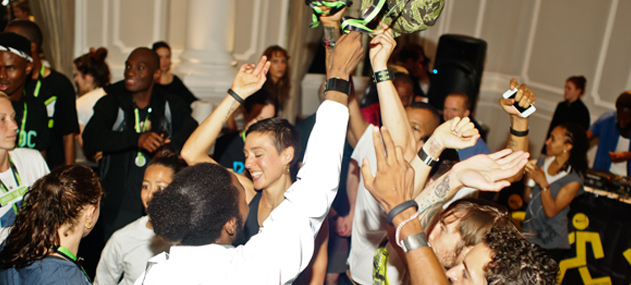 8 July 2012, London - Special Olympics GB runners joined the 25,000 runners who made it count on the streets of central London today, at the most interactive British 10K powered by Nike+ the city has ever seen.
For more information on running clubs, check out Nike and Run Dem Crew. And for information on sessions with 'Nike Master Trainer' Joslyn Thompson visit: www.fitgirlabouttown.com