Arts & Culture
Originally published on Tuesday, 7th August 2012

The Culturist: August
We've got you covered for August. Come rain or shine, there's a wealth of things to do this month, from champagne and hotdogs and Notting Hill Carnival to gastro movie-going and glamping (yes you heard right). Fingers crossed for an Indian summer.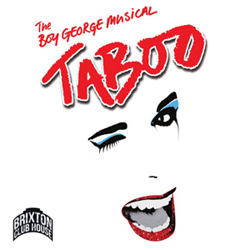 September 6 - December 23, £10-£32.50
467 Brixton Road, SW9 8HH
Boy George + musical = we're sold. Back by popular demand, the award-winning Taboo shows next month at Brixton Clubhouse. A musical portrait of 1980s hedonistic London, it looks at the exciting artistic climate which defined a generation. Set in popular club Taboo, the story focuses on designer/artist Leigh Bowery and club frequenter George O'Dowd (Boy George). Expect big shoulders and lots of make up. Karma karma karma karma karma chamelion.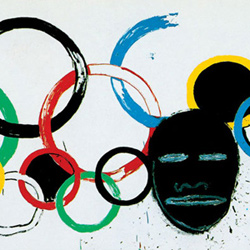 Jean-Michel-Basquiat X Andy Warhol, Until August 11, Free
17 – 19 Davies Street, W1K 3DE
This month is the last chance to see Jean-Michel Basquiat and Andy Warhol's iconic Olympic painting. The variations of the colourful five ring symbol may look contemporary, but the piece actually references the 1984 summer games in LA – the black mask in the middle represents the African-American star athletes.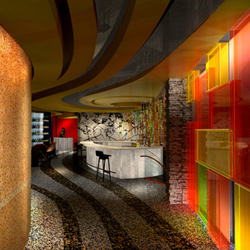 Opens August, dishes from
Heron Tower, 110 Bishopsgate, EC2N 4AY
Many a restaurant claims to offer all-day dining but Duck & Waffle actually lives up to it. Opening this month on the 40th floor of Heron Tower (just above Sushisamba), you can head there any time, day or night, seven days a week for sharing plates such as seafood pot roast with n'duja and lamb sweetbreads with broad beans and smoked bacon. There's even a late night menu (2am-6am) for party seekers who don't want to head home. Is London finally catching up with NY in the late night stakes? We hope so.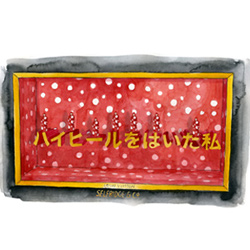 August 24 – October 19
400 Oxford Street, W1A 1AB
If you missed Yayoi Kusama's wonderfully dotty exhibition at Tate Modern, and you're yet to see her latest collaboration with Louis Vuitton, then get down to Selfridges sharpish at the end of the month. The window displays will be taken over by Kusuma's new range in a frenzy of polka dots: pumps, handbags, travel cases, accessories and a rain mac (we want).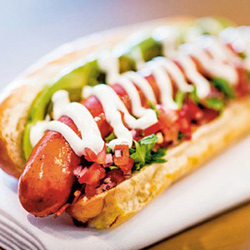 Open August, dishes from £6
70 Charlotte Street, W1T 4QG
We've been waiting for this one. Hotdogs, grower champagne and not much else (except tater tots, oh yes). Stay near the front of the restaurant for 10 types of hotdog (we've got our eye on the Jose with guacamole, sour cream, salsa and jalapenos) and a glass of something chilled, or head to the back to the Kitchen Table, where chef James Knappett (ex-Ledbury) will be hosting intimate gourmet dinners.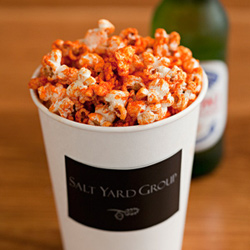 August 18, September 8 and September 22, from £8.50
Queen's Park, NW6 6NJ
Movie watching goes gourmet. The Salt Yard Group (behind Salt Yard, Dehesa and Opera Tavern) team up with outdoor cinema The Nomad to provide sexy cinema food. Goodbye plastic cheese tacos, dry popcorn and tacky hot dogs, and hello Ibérico burgers, patatas fritas and salt cod croquettes. If you want something a little lighter, there'll also be gazpacho, smoked paprika or cinnamon and lemon popcorn, as well as homemade ice cream. Plus you can see cult faves like The Goonies and The Graduate.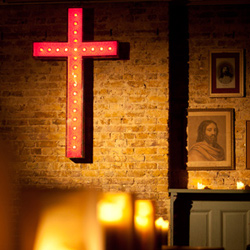 To be in with a chance of winning a pair of tickets for both nights, simply send your name and number to This e-mail address is being protected from spambots. You need JavaScript enabled to view it. by August 13
The annual summer shake-up is upon us. Carnival needs some serious planning (otherwise prepare to end up solo, with no phone bars), so we're giving away two pairs of weekender tickets for Kensal Green's party place Paradise. Prolific 90s label Ninja Tune host a garage-jungle showdown on Sunday night, followed by live, experimental DJ talent on Monday, from the likes of Zinc, Benji B and Oneman. Get in the mood here.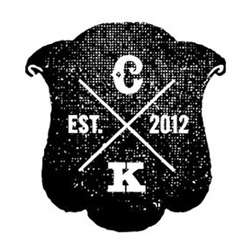 Caravan King's Cross, open August 13
With the new Caravan set to open this month in King's Cross, we've got brunch on the mind again. For all our favourite brunching spots (plus recipes, events, music and more), check out the UJ x Belvedere Brunch Guide. Canary Marys all round!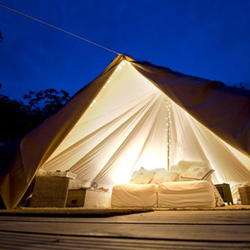 Caravan King's Cross, open August 13
Weather permitting, we want to go glamping this month. The Pop-Up Hotel will pitch up at Hugh Fearnley-Whittingstall's renowned River Cottage in Devon for three weeks. Stay in a tent suite (complete with wooden furniture, living area, en suite and terrace) and enjoy the special seasonal menu they've created (and cookery classes), as well as the beautiful surrounding countryside. So the best of camping… without the camping.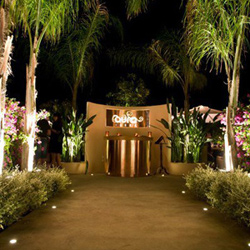 August 23, €210 for dinner and party
Aura Ibiza, Ctra San Juan km 13.5, San lorenc, Ibiza
If you're on the white isle this August, join the rest of the isla at  Aura's inaugural party Espiritu Latino hosted by Quintessentially  Lifestyle and Deliciously Sorted. Enjoy local fare (shucked oysters,  Ibizan fig), before shucking it on the dance floor to The  Correspondants and The Cuban Brothers. The dress is Hip, Hot or Havana. We say go Havana or go home.