A more slick affair than its predecessor The Frog E1, Adam Handling has put his (increasingly renowned) name to this restaurant; we had to go and see what all the fuss is about.
Décor and Vibe
Sleek but not stuffy. You get the sense this is going to be fine dining, but it's signified by fine sleek Riedel glasses and chairs straight out of Milan Design Week rather than heavy tablecloths and abundant cutlery. Instead of sitting opposite your dining companion, you'll be adjacent to each other, facing the open, marble-top chef's counter. Adam Handling is set to perform some theatrics, and he's made sure you've got your eyes on the stage.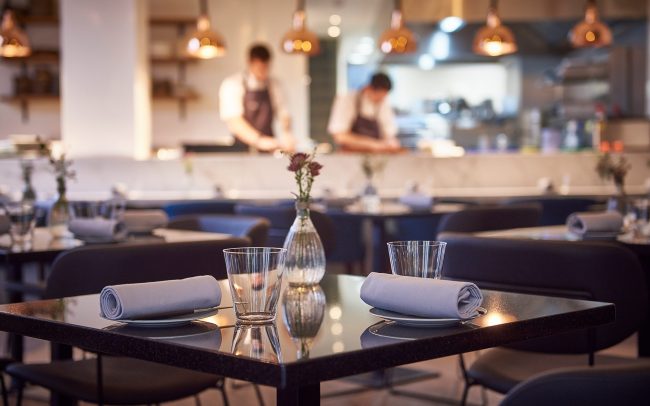 Table Setting
Food
If you can, we'd say opt for the tasting menu here, as it's the best way of getting a feel for the way Adam pairs flavours – and he's very good at it. The menu changes seasonally, but you can expect surprising combinations whatever you order. The celeriac with date, lime and truffle offered an element of something new (and delicious) in every bite, and isn't a dish we'll be forgetting in a hurry. Adam's take on a prawn cocktail is also inevitably innovative; think celeriac in a light cocktail sauce, topped with a fillet of cod.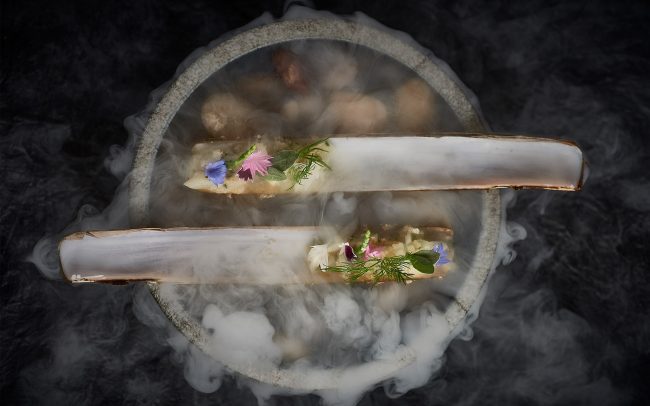 Razor Clams, Hazelnut, Apple
Drink
If you want a taster of Eve downstairs (a subterranean drinking den where Adam's inventive touch is applied to drinks), go for one of the aperitif cocktails; we tried the Adam's Apple – a sweet hit of refreshing, alcoholic goodness. If you go for the wine pairing, don't expect your usual Cab Sav or Pinot G here: the sommeliers are playful and are more likely to serve up a divisive Riesling or a virtually unknown dessert wine.
Highlight
That chicken butter. Whatever you order, this is served alongside as an accompaniment, with sourdough to scoop it all up. And it is seriously good (sorry veggies). Rich, chicken-flavoured butter, topped with crisp chicken skin, and – a little surprise – chicken jus encased within. We could have eaten it forever.
Top tip
Don't overlook the 'snacks'. They're more like canapes and do a great job of summarising Adam's approach to food in a single bite.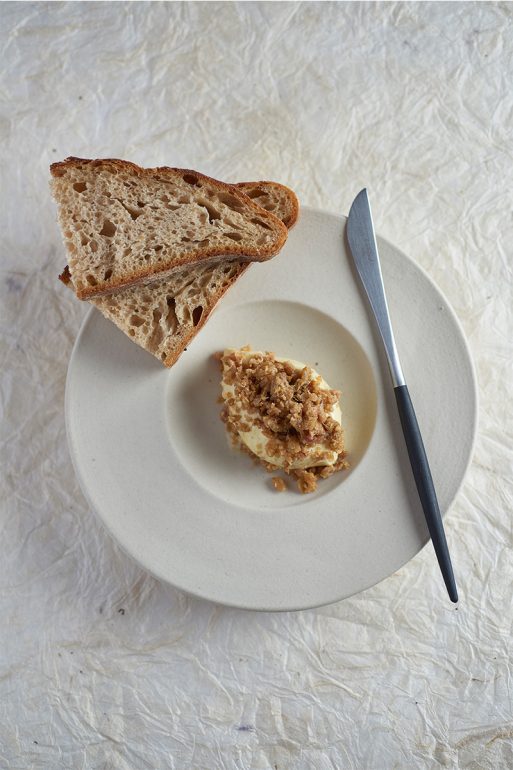 Chicken Butter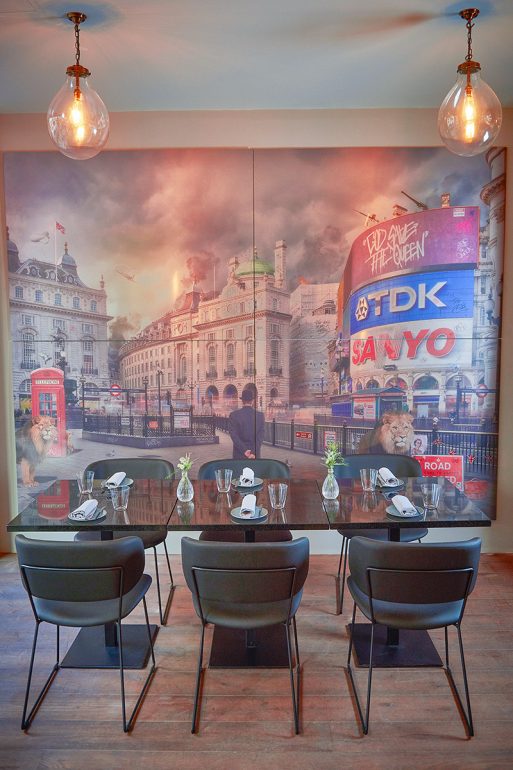 Table and Art