Travel
Originally published on Tuesday, 3rd July 2012
TRAVEL SUPPLEMENT SUMMER
Summer has been somewhat elusive this year. So it's time to get proactive and book some fun in the sun. But where to go? City vs beach, Europe vs the world, boutique vs grande dame… the list of possibilities can be stifling. Soho House Toronto's September opening is approaching, four more are scheduled for the next two years (in Mumbai, Chicago, Istanbul and Barcelona), and there's Art Basel's new edition in Hong Kong next spring. If you can't wait 'til then, we suggest you take a glance at our juicy mix of summer spots… 
CHILL: Big Sur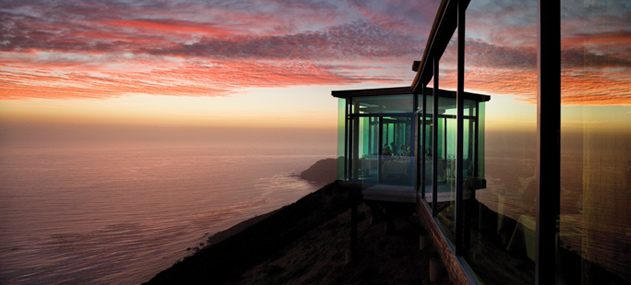 Stop off on your West Coast road trip for a slice of Big Sur, 1200ft high. Post Ranch Inn's dramatic cliff location (a double whammy of Pacific and mountain views), design-heavy architecture – think reclaimed wood, glass, steel and stone – and sustainable, healthy outlook (in-room massages and daily yoga classes) make for the perfect getaway bolthole. Not to mention a Cali-inspired restaurant (ahi tuna, poached lobster) and indoor spa tubs and fireplaces in every room. They had us at two infinity pools…
Post Ranch Inn,
 Highway 1, Big Sur, CA 93920, USA
Rooms from $1,244
EAT: San Sebastián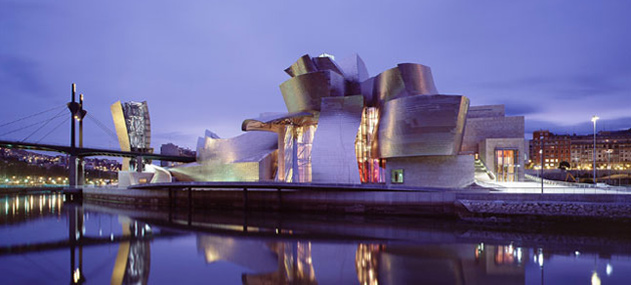 Cultural and gastronomical offerings are what San Sebastián does best. Fly into Bilbao, make a pit stop at the impressive Guggenheim – if you missed David Hockney's A Bigger Picture at the RA, it's on here until September – before making the short trip to San Seb. Then, it's all about the food. Head for Michelin-starred Arzak for Basque fine dining, traditional Txepetxa for tapas (they specialise in anchovy pintxos), or try percebes at Casa Vergara. After all the eating, lay your head at charming centuries-old Villa Soro (which, luckily, doesn't have a restaurant).
Villa Soro, , Avenida de Ategorrieta 61, 20013 San Sebastián, Spain
Rooms from $275
BREATHE: Chilean Patagonia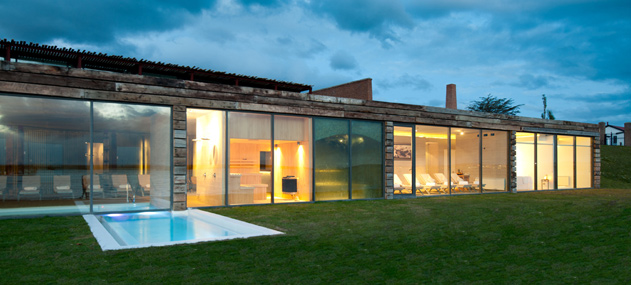 Breathe in some fresh Patagonian air at this design behemoth. The Singular Patagonia underwent a 10-year restoration from a 20th century cold storage unit into an industrial gem of a hotel last year. Metal structures and minimalist accents dominate, with 10ft glass windows overlooking the surrounding fjord and mountains (as well as the heated outdoor pool). After expeditions to natural wonders – the Serrano glacier, nearby Puerto Natales and Lake Sofia – relax in the spa and enjoy fresh local cuisine: hare, lamb, white strawberries and golden eel. Not to mention the wine – sourced from each grape-growing valley of Chile.
The Singular Patagonia, Puerto Bories, Puerto Natales 6160000, Chile
Rooms from €460 (B&B) €860 (full board)
PARTY: Ibiza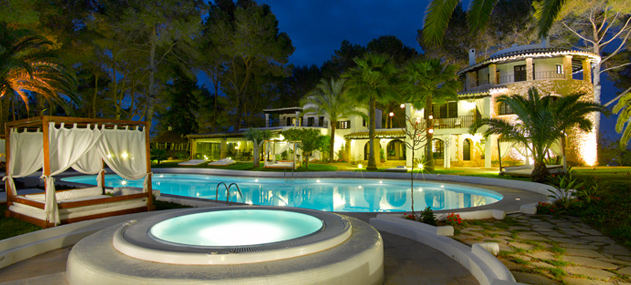 If you're in Ibiza then take note: from August 16 to 28, Groucho Club will be setting up a temporary home at Sa Talaia Villa in aid of the Teenage Cancer Trust. Ushuaïa's grown up sister is a fitting oasis for glam Groucho nights with well-known names. Add to that an 80-cover restaurant headed up by Groucho head chef Tim Wilson, and you've got a Soho party with a sea breeze on your hands. If you can't get a room but are going to be in Ibiza, apply for their two week Ibiza membership This e-mail address is being protected from spambots. You need JavaScript enabled to view it. .
Sa Talaia, Es Puig 008 - Ses Paisses, 07820 San Antonio, Ibiza
Rooms from $228
Click for our complete Ibiza Guide
SOAK IT UP: Cartagena De Indias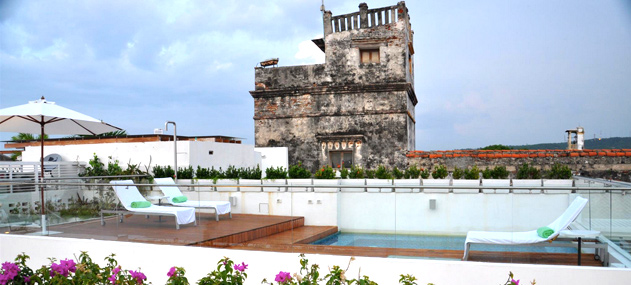 A firm, off-the-beaten-track fave at UJ HQ, Colombia's prettiest port city ticks all the boxes. Cartagena has exotic food – try La Mulata on Calle Quero for a seafood lunch – island life (take a short boat ride to Rosario or Playa Blanca for clear waters and white sand), colourful colonial architecture and chic bars. The Tcherassi Hotel and Spa is the perfect complement – a four-storey mansion set in the heart of the old town with elegant interiors, a spa (coffee treatments all round) and an unrivalled rooftop pool. If you're feeling adventurous, you can also arrange to sail to Panama's San Blas islands from Cartagena's port.
Tcherassi Hotel and Spa, Calle Del Sargento Mayor N 6-21, Cartagena de Indias, Colombia
Rooms from $360
FASHION: Monte Carlo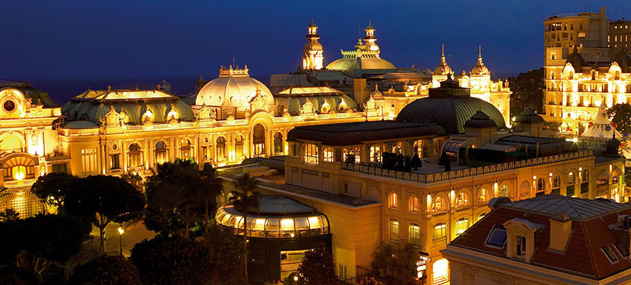 Karl Lagerfeld redesigning the Hotel Metropole in Monte Carlo? Now this we have to see. He's transformed the pool, terrace and gardens into a magical Greek oasis, which includes 15 glass panels portraying Ulysses' journey. Lagerfeld will also be designing a third restaurant by Joël Robuchon (Mediterranean-influenced) opening next spring. Otherwise, wander the Old Town, go for brunch at Cipriani, or take a day trip over to the French Riviera (Cap d'Ail and Saint Jean Cap Ferrat are a must).
Hotel Metropole Monte Carlo, 4 Avenue de la Madone, 98007 Monte Carlo, Monaco
Rooms from €450
FUN: Palm Springs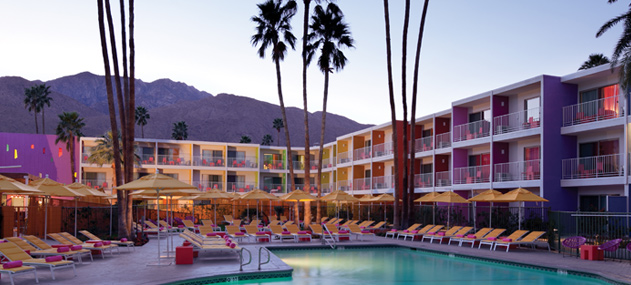 Palm Springs is on the up. Of course there's Coachella, but the recent revival has meant pre- and post-festival popularity. If your budget doesn't cover The Viceroy, then this fun newbie could work: think of a Western version of The Hamptons (but hotter), with a touch of East London cool and 50s Americana. The Saguaro is a converted motel, its kitsch style set against a backdrop of desert with a rainbow coloured façade and more-than Latino edge. Iron chef Jose Garces runs restaurants Tinto (Basque tapas and cocktails) and El Jefe (Mexico City cuisine with a well-stocked tequila bar). And Ace parties are down the road…
The Saguaro, 1800 East Palm Canyon Drive, Palm Springs, CA 92264, USA
Rooms from $81.75
SUMMER IN THE CITY: NYC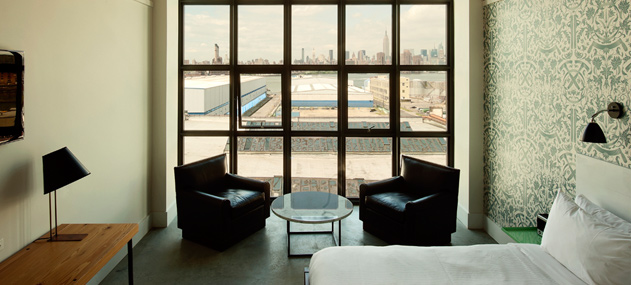 Nothing beats high summer in NYC – the High Line, Soho House rooftop, Bungalow 8's new venture… (though you'll have to wait until next year for Dover Street Market). But a bigger question is Brooklyn vs Manhattan, or to be more exact, Broadway vs Williamsburg. If you're over The Standard, try Mr and Mrs Smith's new boutique favourite The NoMad. A restored Beaux-Arts building situated at 28th St and Broadway, it has a townhouse feel (clawfoot bathtubs, mahogany beds), as well as a Maison Kitsuné shop and library. Alternatively, cross to the other side and try recently opened Wythe Hotel (pictured) on Williamsburg's waterfront. A converted textile factory, the 8-storey hotel retains much of its industrial character – brick, cast iron columns, huge windows – and has a great bar terrace. It's way too hip for room service, but minibars offer house-made ice cream and restaurant Reynards serves up fresh market produce.
The NoMad Hotel, 1170  Broadway & 28th  Street, New  York, NY 10001
Rooms from $295
Wythe Hotel, 80 Wythe Avenue, Brooklyn, NY 11211
Rooms From $149