Details
Address
Calle Dr. Jose Naveiras, 38, 38004 Santa Cruz de Tenerife, Spain
More info
If you're in need of some winter sun, but don't want to go too far, there are really only two options: Morocco or the Canary Islands. Tenerife might not have the most luxurious connotations, but a trip to Iberostar Grand Mencey in Santa Cruz truly changed our perception. If you've had a hectic one and you fancy some time away for some pure R&R – with everything you could need within reach – this is the place for you. With a spa, gym, pool, and seven restaurants/bars all on site, the Iberostar Grand Mencey is a place where you can hunker down, soak up the sunshine and finally read that book you've been meaning to.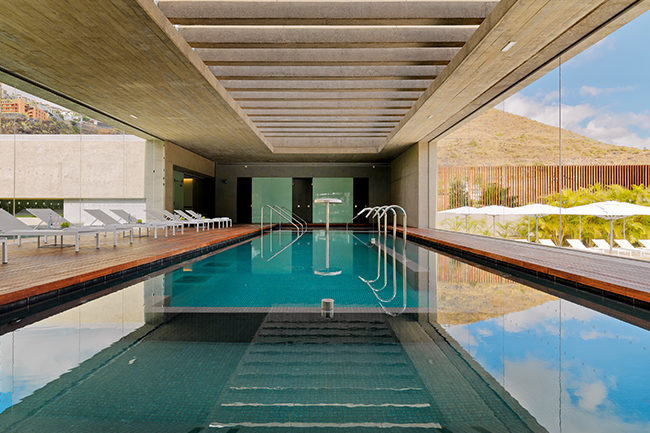 The Journey
It's about a four and a half hour flight from Gatwick to Tenerife South, and then a 40-minute-long transfer to the hotel.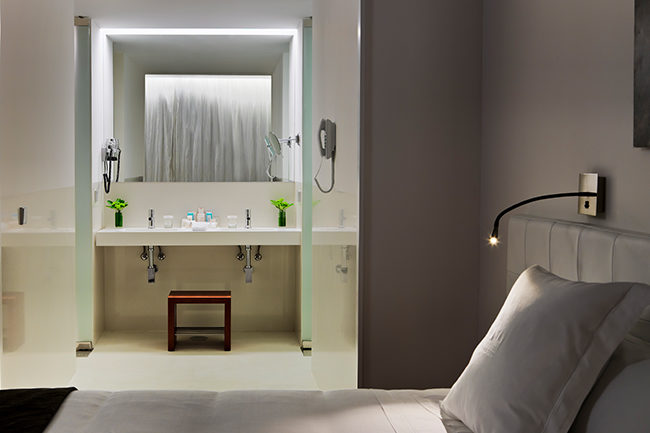 The Location
The hotel is right in the middle of Santa Cruz, the island's capital, opposite the botanical Parque Garcia Sanabria. If you fancy the beach, Las Teresitas is a 15 minute drive away. If you want to get a little more adventurous (unlike us) the hotel provides excursions to El Teide volcano and the Macizo de Anaga mountain range.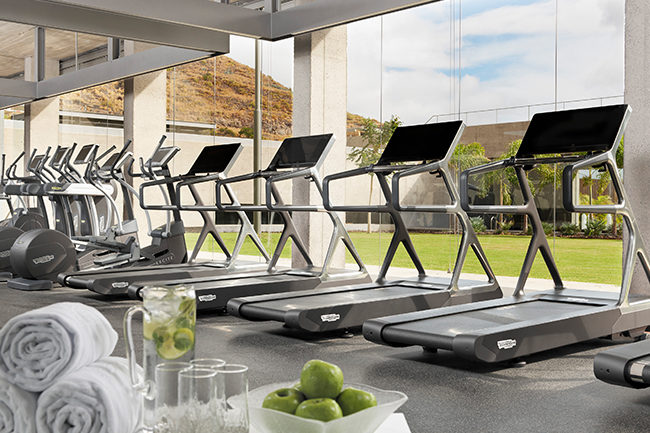 The Hotel
Originally built in 1950, the hotel's colonial-style architecture has attracted a glamorous crowd since it opened; it used to be a regular haunt for Elizabeth Taylor, Sophia Loren, James Brown and Joan Miró. There's definitely still a sense of old school glamour at play here, and much of Santa Cruz's elite still gather to socialise at the outdoor bar, but it's balanced by a sense of contemporary cool. Walk through the ornate courtyard and the space changes into a Brutalist-inspired, ultra-modern concrete jungle, housing the spa, gym and poolside restaurant. The décor might be synonymous with nostalgia, but both the spa and the gym are completely up-to-date, with a full thermal circuit and treatment rooms available.
The Rooms
If you can, request a room with views out to the courtyard. The rooms are modern and chic with classic touches, and the roomy bathrooms are kitted out in marble with the added bonus of a jacuzzi bath. We love the idea of not having to go downstairs to the spa for a bit of R&R.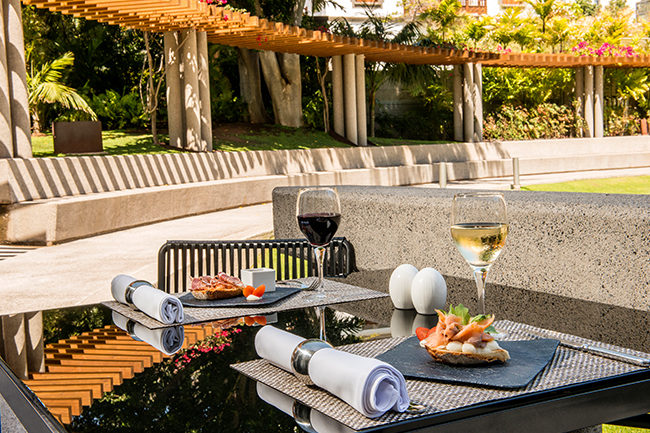 The Food and Drink
This is where the Iberostar Grand Mencey comes into its own – there are seven areas to eat and drink on the property, ranging from breakfast buffets to soon-to-be (we think) Michelin-starred dining experiences and Nikkei cuisine. On our stay we tried the tasting menu at Aborigen, headed up by renowned chef Marcos Tavío, who took us on a culinary tour of the Canary Islands with some unexpected flavours and combinations. One to try if you're feeling like something a little different.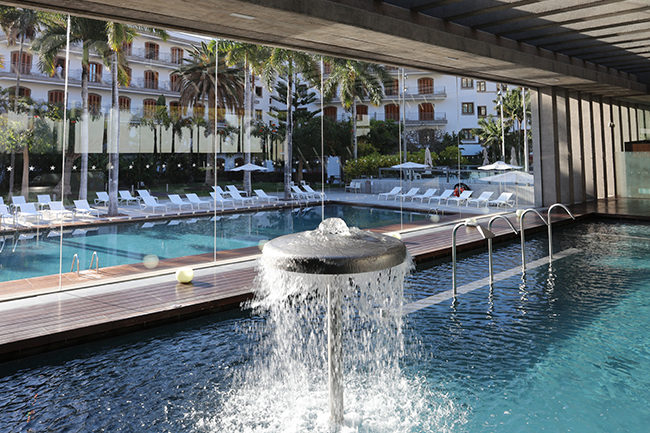 Anything Else?
We also visited their sister property Iberostar Grand El Mirador, which has a different, more ostentatious feel: it's often booked out for weddings and functions. If you want seriously luxe, neo-classical style vibes, with plenty of secluded areas for catching the rays, this is your place.