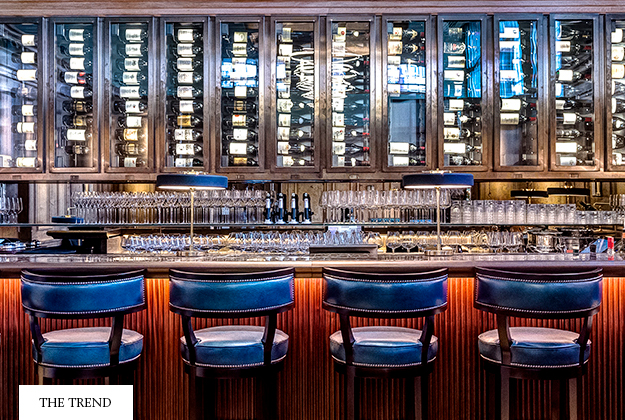 67 Pall Mall Photo: © Paul Winch-Furness
Wine On Time
It's picking season in the world of wine, and we're also feeling like London can't get enough of grapes right now
It's been a great year for vintages in the city, and it's not just about what we're drinking anymore, but where. We've had launches like Clarette in Marylebone and Comptoir in Mayfair, and now Ten Trinity Square adds its Private Club. It's an ambitious renovation from some formidable forces: Four Seasons, Château Latour and Reignwood Group, and inside, it's all about the Château Latour Discovery Room and tasting one of the world's rarest whites – the Château Grillet. Membership applications are open now – apply!

67 Pall Mall (#UJLoves their members-only wine storage) also just finished its extension, which will add 3,800 wines to its already impressive wine list (bringing the the total to over 5,000). They've relaxed the dress code too, so you won't need a jacket to dine – meaning it will be easier for members to swing by without booking ahead – perfect for a spontaneous glass of something.

And finally, toast to the end of picking season with Honest Grapes Fine Wine Tasting at Maison Assouline. Ranging from Grand Crew Burgundian reds to limited edition whites from South Africa, this is a night for stocking up on some new favourites.

Go celebrate the harvest!
The Cook and the Critic
Jay Rayner and Jikoni's Ravinder Bhogal join forces for a night
It's Jikoni's first birthday and to celebrate, Jay Rayner switches pens for pans and heads into the kitchen with Ravinder Bhogal to cook a six course Indian feast in aid of Action Against Hunger. Time to turn the tables on the critic for one night only.
Find out more
The Weekend
| | | |
| --- | --- | --- |
| | Get planning for the weekend ahead – we're betting on Electric Brixton for Friday with Jackmaster, a mandatory Saturday dinner at Salon (after an impressive refurb) and a Sunday taking in the best independent short films in Hackney. | |
Tulum Treehouse
Just like the one from your childhood - but with a concierge
We don't need much convincing to stay in our own private, fully serviced treehouse in the midst of Mexico's tropical jungle and nearby coast. Bridging the gap between Airbnb, private residence and luxury hotel, it makes the most of the beautiful natural surroundings, with optional breakfast in bed.
Read more
One to Watch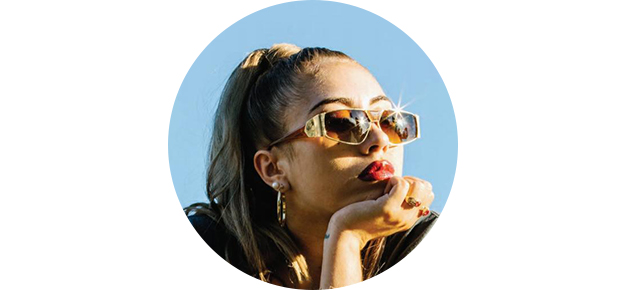 Kali Uchis
The Colombian-American R&B artist you need to know
'Tyrant' was a firm fixture on the UJHQ playlist this summer, and we still can't get enough of singer-songwriter and Instagram queen Kali Uchis. Her chill new track Nuestro Planeta has got us even more excited for the drop of her debut. Keep your ears peeled.
Listen to her top tracks
Ali Borer
Ahead of the long-awaited opening of the second Smoking Goat in Shoreditch this November, head chef Ali Borer tells us his fave spots.
Which London restaurant is your current fave?
Sager + Wilde on Paradise Row, it's owned by a friend of mine.

Where do you go for a culture fix?
It's hard for me to get anywhere as I work such long hours – so my fix tends to come from a book, or just walking around different areas of London.

Favourite international restaurant?
Nahm in Bangkok – I was just there for a research trip.

Where do you go for a night out?
I live in North East London, so I'm usually at the Finsbury pub, or somewhere on Stoke Newington Church Street.

And a morning off?
Green Lanes for a strong black Turkish coffee and a menemen.


Frieze Highlights
Make the most of this year's fair
There's so much great art at Frieze that it can be hard to know where to start. Who are the names to know? Which galleries should you be looking out for? Don't worry – we've got you covered, from the masters you can't miss to the new ones to watch. Plus the likes of Moro and Ahi Poké are on site for when lunchtime hits!
Find out more