Peckham Levels
Party Like It's 2018
The ravers return
What goes around, comes around, and after a few tense years for London's clubbing scene, it feels like the party revolution is finally here. From 93 Feet East's new chapter to Printworks' new season – 2018 is the year the ravers return.
Read more
Popina
Popović goes permanent
Isidora Popović's sweet treats have been dominating farmers' market stalls for almost 20 years, and now her bakes have finally found a permanent home on Mayfair's Duke Street (conveniently close to UJHQ). Expect wholesome stews and curries for your lunchtime fare, but as Isidora supplies the cakes for Harrods and Fortnum and Mason, don't leave without picking up a slice of something sweeter: we've heard there'll be pear and chocolate hazelnut tart, rhubarb and ginger cheesecake, and Serbian barrel-aged feta borek on offer.
Find out more
The Weekend
| | | |
| --- | --- | --- |
| | Time to weekend! We've got loads lined up for you including a Friday at London's new nightlife hotspot E1, a Saturday at the Young Vic watching the new play from the Oscar-winning writer of Moonlight, and a Sunday celebrating the humble Calçot onion at Morito. | |
Lamyland at Selfridges
Wellbeing with a Difference
Time to mix up your health regime
Bored of your usual yoga or steam? We've been doing some scouting to find out what's new in the wellbeing world. Up for the elements? These days it's all about extremes: go cold with Cryotherapy (for muscle repair and regeneration) or hot with an Infrared Sauna (for muscle stimulation), both available at KXU. Or, if you just want to shake up your fitness routine a little bit, try the new BXR pop up boxing gym at Selfridges (open from 1st Feb), learn contact combat at Krav Maga, or try the hyped-by-Hollywood Lagree fitness method (pilates + cardio). Feel like getting serious about running? Then head to Asics' relatively new flagship where their Motion ID analytic tool will find the best shoes for you. They might not be pretty, but they'll sure help you run.
Travel File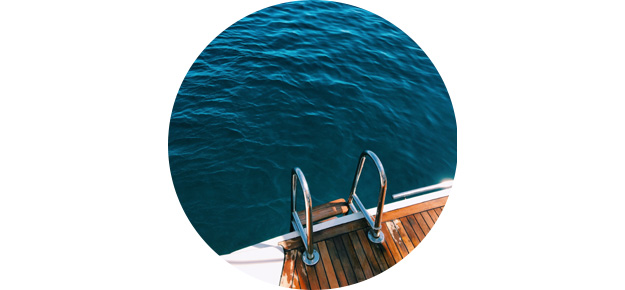 Bodrum
Hidden gems in the Aegean's off-season
Super yachts, baklava and huge swathes of turquoise coast line to explore? Bodrum is no hard sell, but booking in off season means you'll have boutique hotels to yourselves, laid-back wellness centres to decompress in and a rugged bohemian paradise to explore – get planning that spring break!
Read more
Greyhound Café
Talk Shop
It's one stop shop time
As lifelong Lina Stores fans, we're always looking for new spots that blur the lines – from delis to fashion brands to wines. Linda Lee (Koba, On The Bab) just launched nearby Mee Market, a Korean rice bowl deli that also sells minimalist stationery and store cupboard items. Thai designer Bhanu Inkawat originally established Greyhound as a fashion house in 1980 (think Biba), and in Fitzrovia, the brand new Greyhound Café covers a Bangkok bazaar-style restaurant all inspired by eclectic Thai Cho Huays (grocery stores) the Greyhound label has made its name from. And in Highbury, Laura Christie and Chris Boustead (one half of the Boustead and Bidois pop up) bring family-run Linden Stores to the neighbourhood, with a basement restaurant and wines available to drink in or takeaway – #UJLoves.
The Work It Girls
WORK IT founders Loren Platt and Sara El Dabi's R&B phenomenon has found a new home south of the river – we find out where the original party girls like to spend their time in the city.
Where's your favourite dancing spot?
We've been doing WORK IT parties for 10 years now and we're proud it's still the best place in town to let go on the dance floor.

What was the last exhibition you went to?
The Basquiat exhibition at the Barbican – you could see how his work was so influential on fashion and music culture into the 90s and noughties.

What are you listening to right now?
Right now we're loving South London dance producer Larry B and Hyperdub's Klein.

Where do you head to celebrate?
Omeara is a very cool venue but nothing beats a good house party.

What do you love most about south London?
South London retains so much of our culture – to this day – from music, food, fashion and parties. It always helps that you're never too far from a hair shop too.

Read more interviews


Uchi
Affordable Sushi
The best spots for sashimi on a budget
What do you do when you've got a sushi craving but payday is too far away for Nobu or Zuma? Head to one of the more affordable, but still just as delicious, alternatives on our latest list.
Read more