| | | |
| --- | --- | --- |
| | It's time … to take a deep breath. Fashion weeks are over, as are the Baftas and the Oscars; this week we're getting back on track and looking ahead. With a new spin studio opening nearly each day lately, we've done a breakdown of our top five, as well as listed some travel destinations on our radar (should you need some spring-spiration). And as we're always about that balance, we're also looking forward to Tony C's first birthday at Untitled later this week and St Patrick's day this Sat (any excuse; you'll find us at Laylow). Juice by week, Juleps come the weekend! | |

Yosma
How Bazaar
Unpacking the new Anatolian allstars
We've made our way around Italian cuisine via Neopolitan, Calabrian and Roman specialities, and now Middle Eastern cuisine is getting region-specific in London. This spring will see new arrivals from Beirut, Dubai and Istanbul, with some intriguing names in tow. It's time to brush up.
Read more
Untitled
All Eyes East
Tony C celebrates and a sapling plants its roots
Last week we were all about Shoreditch, but this week we're looking to Dalston (and beyond). Tony Conigliaro's Kingsland Road bar Untitled is celebrating its first birthday this week, with a limited-edition edible Japanese doll dessert created by ex-El Bulli chef Roy Cameron – naturally. Just a little further down Kingsland Road, new wine-centric restaurant Sapling opens on Thursday, with head chef Jon Beeharry (of Rita's and Bistrotheque) serving up a seasonal menu alongside. Plus, a little bit further east in Hackney, ex-Outlaw chef Tom Brown opens his own restaurant Cornerstone – expect a lot of seafood.
Top 5: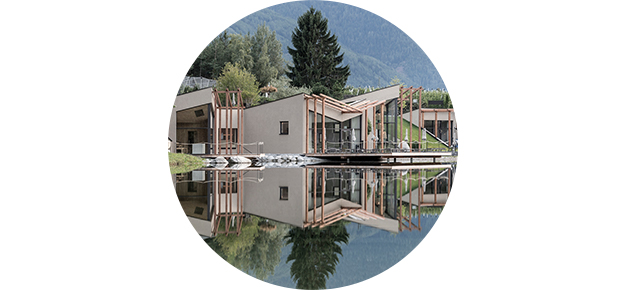 Spring Destinations
Venture off the beaten track
Planning a getaway for spring? Here's our hit list of where to go – and most importantly, what to do while you're there. From Copenhagen's new culinary scene to an unexpected wellbeing retreat, we've got you covered.
Read more
Win: Free Brunch
At UJ's Old Street fave Passo
Passo is our new pizza/pasta/cocktail go-to whenever we're in Old Street, and now they're launching a new brunch menu – Italian style. Expect 'nduja and tomato bruschetta, breakfast pizzas, wild boar ragu on toast, and shakshuka with mozzarella. Want to be one of the first to try it, and for free? We're giving away 10 tables for two – each with a £100 spend, so there's no excuse not to leave without trying at least a few things.
Enter now
Tomos Parry
As he prepares to open his first solo restaurant Brat this Saturday (17th) we caught up with Kitty Fisher's alumni Tomos Parry.
What's your favourite restaurant in London?
I would be very happy if I could eat at Kiln, The River Café or a Turkish mangal every week.

Where do you go to celebrate?
Depends what I'm celebrating. It can vary from the Connaught Bar to The River Cafe to the Cock Tavern in Hackney.

Which chef should we be watching right now?
I'm always excited about who cooks at P Franco. They always have excellent and progressive resident chefs.

Read full interview


Sponsored Listing
Cult tights for the fashion forward
20% off for UJ readers
We thought we might have been able to relegate our tights to the back of the wardrobe by now, but it doesn't look like winter is letting up just yet. So it might just be time to invest in a few new pairs. You've probably already heard of Heist: their comfortable, seamless, luxe tights are already converting even the most diehard tight-phobes in the industry. The range spans four styles from nude to totally opaque, with choice of high and low waistband, so they've got you covered for when spring finally rolls around, too.

UJ readers can get 20% off when buying 2 or more pairs (starting at £19 each) from www.heist-studios.com. Enter code URBANHEIST20 at checkout. Offer valid until midnight GMT 3rd April.
Spin Classes: Know the Difference
Confused about which class to go for?
With so many spin classes popping up around London (and the world), it can be kinda tricky to know which one to go for. Read our list and get the lowdown.
Read more
The Weekend
| | | |
| --- | --- | --- |
| | Ready for the weekend already? So are we. And it is time to par-tay. On Friday, Belfast's electronic festival AVA comes to London for one night, on Saturday, Tim and Barry's audio-visual extravaganza Just Jam Reloaded hits the Barbican, and on Sunday, it's time to chill with live jazz at The Blue Posts. | |
Sponsored Listing
An immersive dining experience
Taste the essence of the city with Staropramen
Want to experience the flavours and culture of Prague without leaving London? If you can't make it out for a weekend break we've got just the thing. On Thursday (15th March), Staropramen and Flavourology are celebrating London Beer Week with a four-course Czech inspired feast in a secret east London warehouse (revealed by text message on the night). Guests will be assigned to a guild – either Tap Masters or Brew Masters – and are invited to take part in the competition between the two groups. Of course, the famous Czech pilsner plays a central role, with each course being paired to fit the flavour profile of the drink. Tickets are priced at £35 – get booking before it sells out!
Book now
Jacob Plant
Listen to the British producer's exclusive playlist
His production skills have gained attention from Pete Tong, Greg James and Zane Lowe, and now British producer and DJ has turned those skills toward making a playlist for us. Want to discover some new music? Tune in to tracks from Jamie xx, Tony Romera, and Klosman, and Jacob's new single Eastside.
Listen now





(c) 2018 Urban Junkies. All rights reserved.

Reproductions of any portion of this website only with our express permission. Urban Junkies is a free weekly mailer. All listings and features are editorial: We do not receive any payment from venues, artists or promoters. Every effort has been made to ensure accuracy of information listed but we cannot accept responsibility for errors or omissions.