| | | |
| --- | --- | --- |
| | …the royal wedding weekend. It must be said that for the union of Wills and Kate, UJ fled to Ibiza to bunker down by the pool (it rained). And although we had a good time, we came back to tales of great LDN wedding fun – from royal supporters and rejecters alike – so we've decided this time around, we're going to fully embrace the nuptials. And what does that mean exactly? Probably a day of partying that starts at 10AM and hopefully ends in the DJ booth at Printworks, oops. With that in mind: we don't really have a royal roundup for you – but we do hope you have a good one. In other news, things we're liking this week include news that there's a £150 one-off Omakase menu at Nobu Shoreditch tonight to officially celebrate the launch of the hotel, with the man himself in attendance. Interested? Check and they may still have the 10:30PM seating available. We're also working on a Barcelona Guide (more on that later), so we have all things BCN on the mind – must get to Disfrutar. And lastly? The best hashtag we've seen in a while is #BreakfastWine. Can we make this a thing? Have a good one. | |


Nine Lives
Scrap That
How do restaurants solve a problem like food waste?
In case you missed it, there's a "no waste" revolution in our midst, and the stereotypes are long gone. In 2018, it's about using leftovers ingeniously and creating restaurants from scratch that aim for zero waste in the future. From Skye Gyngell and Ikoyi to a new Swedish leftover app and Adam Handling's tucked-away sustainable deli – we roundup the new players to watch.
Read more
Cornerstone by Cedar Film
Hackney On The Mind
What's up with the Wick?
The news that Cornerstone, chef Tom Brown's first solo venture, would launch in Hackney Wick served as a reminder to keep our ears to the ground in this part of town – and there's plenty more on the horizon. Brilliant Corners and Analogue Foundation have just revealed plans for Giant Steps, a huge new multi-purpose space in Swan Wharf (food from Brawn and Morito, a canalside terrace and a sound system), it opens on 26th May – get down there! Clarnico Quay is the new temporary community in the works from Make Shift, the people behind Peckham Levels and Pop Brixton. It's set to include space for shops, a food hall and 22 studios for designers and artists. And then there's Casa Moro, Sam and Sam Clark's new private dining space in Hackney Wick which opens this month – look out for the Moro Mangal dinner there on 1st and 2nd June – #UJLoves.
Sponsored Listing
UJ Readers get 50% Off
Anatolian cuisine in Mayfair
If you know us, you'll know we love Zuma and we love anything Caprice Holdings (The Ivy, Scott's), so we can't wait to try this new opening from chef patron Colin Clague (who has worked in the kitchens at both) and restaurateur Umut Özkanca. Taking inspiration from Özkanca's Istanbul heritage, you can expect Anatolian classics with a twist, like two cheese pide with slow cooked egg, 24-hour short rib, and marinated grilled octopus with black eyed beans. And the best part? They're offering UJ readers 50% off food for all lunch bookings from 30th May-2nd June. Get those diaries out! To book, send an email here, quoting UJ Offer in the subject line.
Find out more
UJ Playlist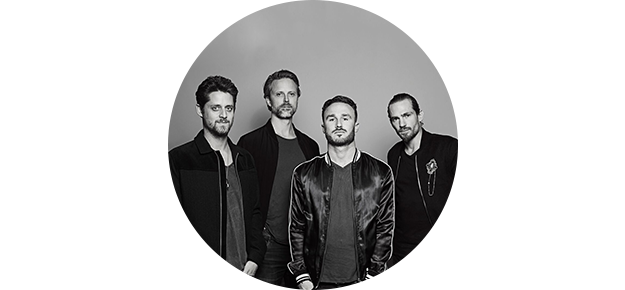 HOUSEKEEPING x Nic Fanciulli
Get a taster of summer on the White Isle
Just before they fly out to the White Isle to start their weekly residency at Hï Ibiza, HOUSEKEEPING hit London's KOKO for a send off party with Nic Fanciulli on 19th May. Want a taster of what to expect both at the night and across the season? Press play!
Listen now
IZAKAYA Asian Kitchen and Bar Amsterdam
Yossi Eliyahoo's Amsterdam
The Entourage Group founder guides us around the city
Combining culture, history and great nightlife, Amsterdam is a must-visit. But what to do when you're there? Yossi Eliyahoo – the man behind some of the city's culinary hotspots – has got you covered. Discover his favourite places in the city.
Read more
Sponsored Listing
Not Your Usual Village Fete
Culture, conversation and craft
Forget raffles, tombolas and coconut shies – a whole new kind of village fete is incoming this weekend! Back for its fourth year, Greenwich Peninsula's Urban Village Fete combines music, cultural conversation, and a stellar street food line up. UJ fave Gilles Peterson will be on the decks, Robert Elms of BBC Radio London will be hosting a panel discussion on keeping London's nightlife alive, and you'll find us finishing up the day with a jerk chicken wrap from Palm Bay in one hand and a toastie from The Cheese Truck in the other. Hop on a boat and make a day of it – see you there!
Find out more
Tom Brown
After the recent opening of his debut restaurant Cornerstone in Hackney, we speak to the young gun chef.
What's your all time favourite London restaurant?
Lyle's and The Marksman are high up on my list of favourites. I recently visited som saa which was incredible too!

Which chefs should we be watching this year?
Kirk Haworth and James Cochran for sure!

Favourite Hackney haunt?
The Hackney Pearl. It's adjacent to Cornerstone and before we opened they pretty much let me set up my office there… thanks guys!

Read full interview


Summer Sunglasses
Bling vs. Bold
There's no question that now's the time to invest in some new shades, but what do you go for? Bold colour and strong shapes, or all out bling? We're undecided, but here are some of our faves to help you make your mind up!
Shop now
Sponsored Listing
A Dark, Comic Thriller
Starring Orlando Bloom
Calling all Orlando Bloom fans! The actor stars as a cop moonlighting as a killer-for-hire in black comic thriller Killer Joe, coming to Trafalgar Studios from 18th May. It's a super limited run, so get those diaries out, because this one's going to sell out fast. Tickets are available from £15, so now's the time to book.
Book tickets
Belmond La Residencia
New Openings
From Mallorca to San Fran
From a renovated motor lodge to an unapologetically luxe Grade II listed Baptist Church, we roundup the latest hotel openings catching our eye. In San Francisco, Phoenix Hotel keeps it just the right side of kitsch; in Mallorca, Matthew Williamson designs an entire suite fitting for the Balearics; and in Holborn, L'oscar arrives.
Read more
See you next week!
Want more from Urban Junkies?
For the latest restaurants, events, travel inspiration, product picks and playlists, visit our website.





(c) 2018 Urban Junkies. All rights reserved.

Reproductions of any portion of this website only with our express permission. Urban Junkies is a free weekly mailer. All listings and features are editorial: We do not receive any payment from venues, artists or promoters. Every effort has been made to ensure accuracy of information listed but we cannot accept responsibility for errors or omissions.