| | | |
| --- | --- | --- |
| | …with part of our team currently at the International Music Summit in Ibiza (IMS), it's safe to say we have Ibiza on the mind. There's a lot of news from the White Isle: a Pacha refurb (wahey!), a new, central agroturismo style hotel from the Mambo Group (called Casa Maca), and a new Beso Beach location on Salinas. Stay tuned for our first Ibiza newsletter in June, with more information on all. In London, as always we have food on the mind and are currently plotting out an east London tour – Leroy, Brat, Mãos and Cornerstone (for a start) and if the weather keeps up, we will also be on the hunt for some new al fresco dining spots – check out our Top 5 list on the below for a start. | |


The Cause
The Real Deal
What's actually going down in Tottenham town
We all got the memo: Tottenham is on the up. In this week's trend we cover the three distinct areas to get to know, from the new drinking spots (Ruby's x Night Tales x Lucky Chip) to under-the-radar music venues on the rise. Get that CityMapper fired up!
Read more
Dandelyan
A Gin Thing
It's all about botanicals
Gin feels like it's having a moment again – for the right reasons. Dandelyan open their new Botanical Suite on 4th June, in partnership with Bombay Sapphire. They've commandeered a suite at the Mondrian for summer, with a month of tasting sessions – don't miss the outdoor terrace. If field to fork is more your vibe, get to know Arbikie Gin – Scotland's first farm to bottle distillery. They're hosting a pop-up in Ask For Janice's Smithfield basement until the end of the month with a dedicated gin cocktail menu. And don't miss the TT Liquor x Plymouth Gin Botanical Lab sessions (the final one is this Saturday), where gin experts will help you make your own gin and create a bottle to takeaway with you. A new guise for an old spirit? We dig it!
UJ Playlist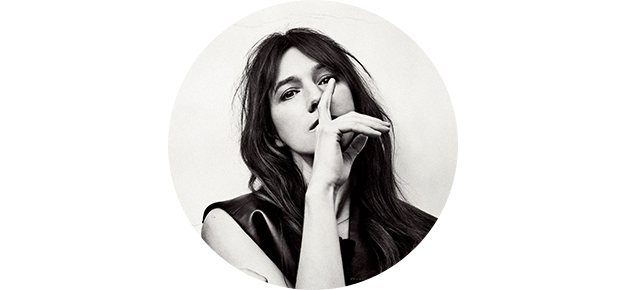 We Love Green Festival
Get in the mood to party in Paris
Taking place in Paris from 2nd-3rd June, We Love Green boasts one of the best line-ups we've seen this festival season (and some seriously eco-friendly credentials, too). The organisers have compiled a playlist for us to get you excited, featuring line-up highlights like Björk, Tyler, The Creator, Daphni and Jorja Smith.
Listen now
Sponsored Listing
Anatolian Fine Dining
A new Mayfair dining destination
You know when a chef's credentials include Zuma and Caprice Holdings (The Ivy, Scott's), that their next venture is going to be a good one. Chef patron Colin Clague and restaurateur Umut Özkanca bring their renowned Dubai restaurant Ruya over to London – it's time to try Anatolian fine dining in Mayfair. You'll find Turkish classics on the menu, alongside unexpected highlights like seabass sashimi, salt cured bonito, and raw tuna with Antep pistachio puree. And the best part? They're offering UJ readers 50% off food for all lunch bookings from 30th May-2nd June. To book, send en email using the link below, quoting UJ Offer in the subject line.
Book now
Hostal La Torre
The Mambo Brothers' Ibiza
The DJs and Café Mambo owners give us the lowdown
The season is upon us! As we prepare for opening weekend on the White Isle, we've been thinking about where to stay, eat, and have some downtime. And who better to give us their insider tips than UJ faves The Mambo Brothers.
Read more
Daniel Avery
We've got music on the mind this week, so we caught up with producer and DJ Daniel Avery to find out his favourite London spots. Get his new record, Song for Alpha, here.
What's your favourite London venue?
London is great for venues but Fabric remains a shining beacon of the underground scene. They took a chance on me incredibly early in my career and have supported me throughout.

What are you listening to at the moment?
The new Skee Mask album on Ilian Tape is pretty special. I'm also very much into the Exit Rumination record by C.Diab as a complete escape from the club.

What's your all time favourite London restaurant?
I lived south for years and most roads would lead to Ganapati in Peckham. I still try and make the pilgrimage as often as possible.

Read full interview


Rooftop party time!
At ROKA Canary Wharf
As the weather starts heating up, #UJLoves nothing better than a good rooftop party. Celebrate the start of summer with ROKA's Terrace Sessions, in partnership with CÎROC vodka. Taking place from 6.30-midnight on the last Friday of every month, the series kicks off in June. We're looking forward to getting into the 'Spirit of London' (where else?) on 29th June with Sancho Panza resident Jimmy-K Tel. And next up? It's time to get into the 'Spirit of Dance' on 27th July with a night of funk, soul and disco re-edits. Tickets are £15, including a CÎROC vodka cocktail on arrival. Get booking!
Book now
UJ Picks: Ibiza Openings
The parties not to miss
This weekend is opening weekend! Don't forget to check out Ralph Moore's party calendar for this season on our Ibiza site, and as for where to find us? Friday is the big day this weekend – we'll be in the Dalt Vila for the IMS closing, Pacha for Labyrinth, and at the Red Bull Guesthouse, where we're excited to see the IBZ edition.
The Petersham
New Alfresco Spots
From secluded pastel gardens to Serpentine views
When the sun comes out, you'll find us heading to the nearest restaurant with a good terrace or rooftop. But knowing where the decent ones are (as opposed to the ones with chairs on the street) can be tricky – here are some of our new favourites.
Read more
Sponsored Listing
A New Festival for Peckham
The Rye is where it's at this bank holiday
This year's Gala is set to be one huge party of independent music and street food. Having moved over from its former home in Brockwell Park, this bank holiday Sunday we're heading to Peckham for Mr Scruff and the Horse Meat Disco and Rhythm Section stages (where else?) – and for once, it's unlikely you'll go hungry at this festival – there's a great street food offering.
Read more
See you next week!
Want more from Urban Junkies?
For the latest restaurants, events, travel inspiration, product picks and playlists, visit our website.





(c) 2018 Urban Junkies. All rights reserved.

Reproductions of any portion of this website only with our express permission. Urban Junkies is a free weekly mailer. All listings and features are editorial: We do not receive any payment from venues, artists or promoters. Every effort has been made to ensure accuracy of information listed but we cannot accept responsibility for errors or omissions.