| | | |
| --- | --- | --- |
| | …after hearing great things about Lina Stores, we've got outside counter dining on the mind. Foley's is another fave – any others you can think of? We're calling it now – these are the seats of the summer. In other news, this week marks the opening of Moët Summer House – day passes are sold out, but you can still apply for the waiting list; we've got our eyes on tickets for the curated performance by ex-Royal Ballet soloist Eric Underwood. We'll be keeping an eye out. Overseas, it's Sónar's 25th birthday and it seems like all of the electronic music world will be in Barcelona next week. As for us? Find us at the intimate RED58 club for Seth Troxler all night long on Saturday, 16th June. It's almost sold out so get tickets now if you want in! | |


Mushpit Magazine
Long Live Print
The magazine scenes that are thriving against the odds
Print's dead? Pull the other one. From Elephant Magazine's new cultural hub in White City to a landmark Somerset House exhibition opening this week that champions the medium, London's magazine scene is alive and kicking.
Read more
Dimensions
Take Us To The Water
Beach, please
The Dimensions Boat Party lineups are out (we're considering Stamp The Wax, Make Me and 15 Years of Phonica), and it's got us looking at fun by the water in London, too. Red Bull's Music Odyssey may actually make the Thames a place we'd like to party this year, and the final tickets are flying out – catch them! And when you've had enough of the parties, book in for a night at the movies with the Luna Beach Cinema, right by the sand in Brighton, running all summer long.
Kevin King
The founder of Secret 7" knows his stuff, especially when it comes to music. We find his favourite London hotspots.
What are you listening to right now?
Right now, Jon Hopkins' latest album.

What's your favourite live music venue in London?
I always really enjoy​ shows at the​ ​Roundhouse​ and Barbican.​

Favourite London restaurant?
Dotori, and then onto Rowans.

Read more


Hotel Spy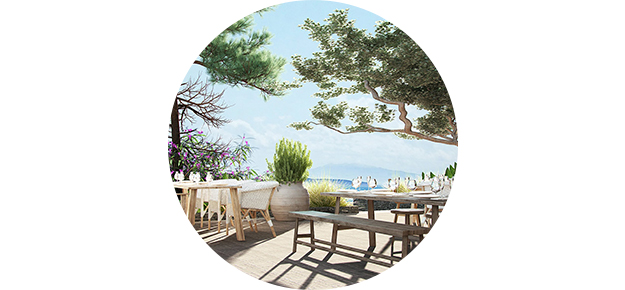 International Openings
All eyes on the Euro scene
From Ian Schrager's EDITION to Experimental Events, some of our favourite hoteliers are expanding out this year, and their European destinations have us intrigued. Bodrum's first up for EDITION, while the Experimental crew gear up to arrive in Verbier.
Read more
Xu
New School Dim Sum
It's dumpling time
Time to switch things up and deviate from your usual Chinatown dim sum haunt? We've got you covered. The classics are always good, but we say it's time to branch out a little and try somewhere new for your dumpling fix.
Find out more
Sponsored Listing
Escape the hustle and bustle
Polo and Pimm's in the sunshine
Want to feel like you're getting out of the city without actually leaving? Then head to Fulham's Hurlingham Park for a very British day out watching the polo. There's also a lot more than just mallets going on at Chestertons. The Grazing Paddock has got your foodie needs covered, offering both restaurant dining and street food. Thirsty? Choose from the Mahiki and Polo Bars for classic cocktails, board the Pimm's bus, or relax in the Champagne Lanson and Fever-Tree Gardens. There's even a luxury shopping village if the urge strikes you.
Book now
Boiler Room Photo: © FourThree - This is Bate Bola
Boiler Room 4:3
A new audiovisual platform from the pioneers
Boiler Room have long been known for merging the audio and visual realms with their live DJ broadcasts, and now they're taking things to the next level. Get acquainted with their new platform, 4:3, aka the 'Netflix of the underground'. What to expect? Content curated by the likes of Ryuchi Sakamoto and Peaches, documentaries on the summer of rave in '89, vintage grime videos and unseen videos from Paradise Garage.
See more
Sponsored Listing
Get your Dom Pérignon on
50% off for UJ readers
The summer months call for a good glass of fizz, and if you're looking to discover a new favourite, then head to L'Escargot on 13th June for Honest Grapes' sparkling wine tasting. Whether you're a prosecco, cava or Champagne lover, there's something for everyone – including Dom Pérignon, Henri Giraud and Nyetimber alongside smaller producers. Time to find your new summer tipple.

UJ readers get 50% off tickets – just enter the code URBANFIZZ at checkout – there's no limit on how many times you can redeem – so tell your friends.
Book now
See you next week!
Want more from Urban Junkies?
For the latest restaurants, events, travel inspiration, product picks and playlists, visit our website.





(c) 2018 Urban Junkies. All rights reserved.

Reproductions of any portion of this website only with our express permission. Urban Junkies is a free weekly mailer. All listings and features are editorial: We do not receive any payment from venues, artists or promoters. Every effort has been made to ensure accuracy of information listed but we cannot accept responsibility for errors or omissions.