| | | |
| --- | --- | --- |
| | …is upon us, and so naturally it's on the mind (all hail Kith x Versace in NY!). As for our wardrobes, it's out with the old, in with the new. Which reminds us – we still haven't made it into the new(ish) Bluebird in Covent Garden, and now that NYC's Red Farm has just opened just around the corner, we think it's time. In other fashion-related news, Amy Sacco (We LOVE Amy!) from legendary Bungalow 8 New York is taking over Blakes from 14-18th for BUNGALOW BLAKES – there will be trunk shows by day and shenanigans at night (call your fash friends for an invite). We can't wait! | |


Screwdriver
Spanish Arrivals
Gambas, jamon and vermouth are incoming
Barrafina and Anthony Demetre's new Vermuteria are headed to Coal Drops Yard, Tapas Brindisa opens in Battersea and Screwdriver Sundays are set to give even our favourite roasts a run for their money. This autumn, we're going all in on the Spanish proverb: barriga llena, corazón contento.
Read more
Sponsored Listing
W Hotels: Barcelona
W Insider Jordi San Jose reveals his favourite BCN spots
Ahead of W Barcelona's Wake Up Call Music Festival, which runs from 21st-23rd September, we've enlisted W Insider (and arts aficionado) Jordi San Jose to tip us off on the places to be in BCN. Whether you're there for the festival or planning on taking a late summer trip, get reading and discover where to go and what to bring home with you.
Read more
UJ Radar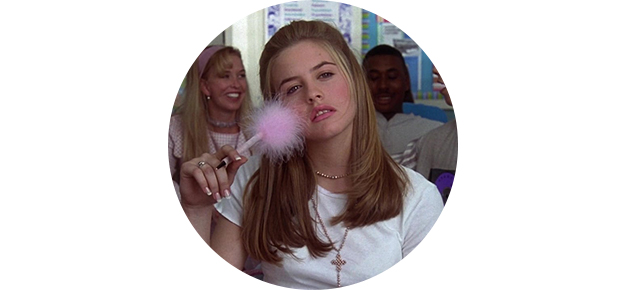 Teen Dreams
The musicals taking us back
It's been hard to ignore the Heathers: The Musical posters popping up all over London, and we've noticed a few other teen throwbacks making their way to the stage too. Bring It On might have just finished, but there's good news: after opening on Broadway to rave reviews earlier this year, Mean Girls has been tipped for a move across the pond in the future. And if you're in NYC any time soon? Make sure you pre-book for Clueless.
Sponsored Listing
A New Menu at LUCA
Tastes of northern Italy and London combine
Think you know your aperitivo? Think again, because LUCA's new menu is about to change all that. Forget the usual nibbles – LUCA head chef Robert Chambers has teamed up with Matteo Baronetto (of Michelin-starred Del Cambio in Turin) to create four new aperitivo dishes that combine the tastes of northern Italy with contemporary London. From 6-9pm until 4th October, you can try all four dishes and three cocktails for £35. We've got our eye on honey marinated veal and tomato tart with salted green peach, washed down with a classic MARTINI negroni.
Book now
Amanda Lwin
Ahead of the opening of her first curatorial project Unreal Estates (an exhibition which responds to the current housing climate held in an actual Dalston estate agency), we spoke to artist and east London native Amanda Lwin about her favourite spots.
Where do you go in the city to get inspired?
I grew up in Beckton in Newham so I'm kinda addicted to scrappy, post-industrial wastelands like Rainham Marshes at dusk. Also, seeing parts of London that are usually private or out of bounds can be eye-opening. Open House Weekend is great for that.

Where's your favourite place to eat in east London?
Dalston Curve Garden always has the best atmosphere. Sometimes they have a pizza oven but taking a picnic is just as good.

And in London generally?
You can take me out to Elliot's in Borough Market any time.

Read more


Photo: Pamela Raith Photography
Sponsored Listing
Award-Winning Drama
Starring Games of Thrones' Iwan Rheon
As autumn rolls in, we think a night filled with dark, thought-provoking drama is just what we need, and Dawn King's prize-winning play Foxfinder is just that. The West End production boasts a seriously notable cast: Iwan Rheon of Games of Thrones, Poldark's Heida Reed, The C-Word's Paul Nicholls and Call The Midwife's Bryony Hannah. It's an extremely limited run, so get booking because it's selling out fast!
Book now





(c) 2018 Urban Junkies. All rights reserved.

Reproductions of any portion of this website only with our express permission. Urban Junkies is a free weekly mailer. All listings and features are editorial: We do not receive any payment from venues, artists or promoters. Every effort has been made to ensure accuracy of information listed but we cannot accept responsibility for errors or omissions.