| | | |
| --- | --- | --- |
| | …we're sensing a bit of playfulness in the air. From vintage cartoon T-shirts and Mickey sneakers to Charlie Brown and the Peanuts gang heading to Somerset House, everywhere we look it's 'toons. Add that to Virgil Abloh's Wizard of Oz-inspired SS19 Louis Vuitton pop up (on in Mayfair until Thursday – book tickets), and we're feeling almost young again. After an amazing dinner at Coal Office (GO!), we're excited to get over to Coal Drops Yard again this week to check out all that's new there, and we're eyeing up ROVI's new breakfast menu too. Lastly – the weekend before Halloween is looming, and we've got some party ideas for you below. Enjoy! | |


Genesis
Go the Distance
The buzzword restaurants set to last
Trends may die, but great meals are immortal. Or so we're ready to argue thanks to shop-and-restaurant crossovers, biblically good plant-based junk food and more hyper-region-specific cuisine launches, all bang-on the buzzword money and here for the long-term.
Read more
UJ Radar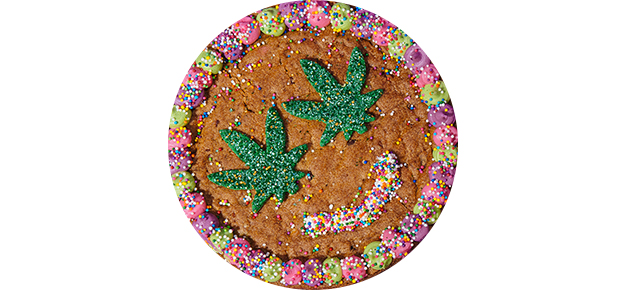 CBD Watch
Farmacy led the way with their CBD-infused High Tea, and now we're noticing it everywhere. By CHLOE's FEELZ pop up launched in London last week with CBD-infused brownies, cupcakes and cookies (and even a CBD-infused dog bone), you can have it in your cocktail at Maison Bab (go for the gin and chronic), and even in your frozen yoghurt. Time to chill!
Sam Hart
Ahead of the public opening of the much-awaited Coal Drops Yard this Friday (26th October), we spoke to Sam Hart, the man behind four of the new openings there: Barrafina, Casa Pastor, Plaza Pastor and The Drop wine bar.
What's your all time favourite restaurant in London?
River Café has brilliant food and uses wonderful ingredients – their seafood and pasta I particularly love.

Can you recommend us a hidden gem we might not have been to?
Bar Shu on Frith Street serves fabulously spicy Sichuanese cooking using all sorts of exotic ingredients. Their chicken in a pile of chillies is my favourite dish on the planet.

Read more


Halloween Round-Up
What's on this year
Haven't made your Halloween plans yet? Then read our round-up for some inspiration, from Krankbrother's annual bash to JILLIONAIRE at The Curtain.
Read more
Logomania
FℲFℲFℲFℲFℲFℲ
We can't escape the FILA-style Fendi logo all over their AW18 collection, and we don't want to. Head to toe Fendi, anyone?
Shop now
Sponsored Listing
Curse of the Red Kiss
A Halloween party with a difference
With a little over a week to go until Halloween, it's time to start making plans. We think cocktails, a four course dinner at Berners Tavern and dancing at the EDITION's BASEMENT club sounds just like our kind of party. We say book in for Curse of the Red Kiss – or enter our competition to win a pair of tickets to the BASEMENT party (usually £25), including a drink.
Enter now
The Weekend
| | | |
| --- | --- | --- |
| | If you're not Halloween-ing this weekend, we've got some stellar alternatives: a collab between Andina and Noble Rot, Maya Jane Coles with Charlotte de Witte at E1, and a night taking in all things Archy Marshall-related in south London. Woop! | |
See you next week!
Want more from Urban Junkies?
For the latest restaurants, events, travel inspiration, product picks and playlists, visit our website.





(c) 2018 Urban Junkies. All rights reserved.

Reproductions of any portion of this website only with our express permission. Urban Junkies is a free weekly mailer. All listings and features are editorial: We do not receive any payment from venues, artists or promoters. Every effort has been made to ensure accuracy of information listed but we cannot accept responsibility for errors or omissions.