Lifestyle
Originally published on Tuesday, 17th July 2012
Olympic Fun
The 10-day count down has officially begun! Whether you're pro, anti, or indifferent to the Games, make the most of Olympic fever as it will be hard to ignore come July 27 (the pink tube signs are just the beginning). Read on for pop ups, music, parties, products and more UJ pickings for the peak of summer.

PRODUCT:
FOR HIM
Slam dunk in style with this grained Chanel bball. And ladies, don't forget to hit up the new Chanel beauty pop up in Covent Garden, which opens on July 24.
Chanel Rubber Basketball
Enquire in store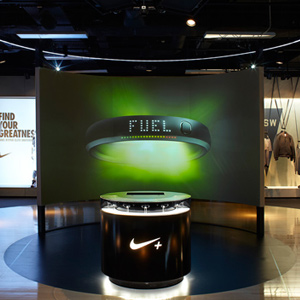 SPORT:
NIKE+ HOUSE OF INNOVATION
Get fit at the Nike+ House of Innovation at Selfridges. The futuristic space combines the latest high-tech Nike gear (including the FuelBand, Lunarlon+ and Flyknit) and physical immersive experiences for people to try until August 12. Nike are offering UJ readers an exclusive chance to try out their new Nike+ Training: new technology where digitally-enabled shoes sync with your phone to measure performance, alongside a personal training session with a Master Trainer.
To win a one-to-one personal training session and a chance to try out Nike+ Training, tweet @urbanjunkies quoting #nike+training by July 20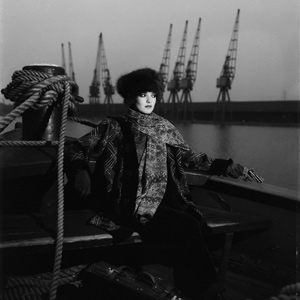 PHOTOGRAPHY:
David Bailey's East End
Britain's favourite photographer David Bailey returns to his homeland (Newham) while the world's focus is on East London. See the London of Bailey's youth, captured through his lens: large-scale prints showing the physical and social changes of the area in the past 50 years, categorised into the 60s, 80s, and present day. Expect streetscapes, cool characters and clashing cultures.
David Bailey's East End
Compressor House, Royal Docks, Dockside Road, Newham, E16 2QD
until August 5, £6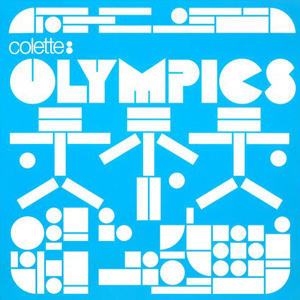 MUSIC:
COLETTE OLYMPICS
If you need a soundtrack for the season, then look no further than Colette's Olympic compilation. The international mix of electro-poppy beats from the likes of Rhye, John Talabot and Major Lazer are party perfect.
Colette Olympics $9.99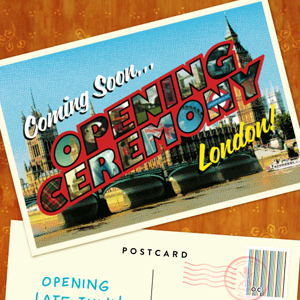 OPENING CEREMONY:
OC POP UP
A much more fashionable Opening Ceremony (although news just in: Ralph Lauren has designed Team USA's Opening and Closing Ceremony parade uniforms). The cream of NY cool comes to London to play for the first time. Popping up in Covent Garden, the 3000 sq ft store will stock a range of US offerings from the likes of Proenza Schouler, Kenzo and UJ fave Chloë Sevigny x OC, as well as the new Adidas Originals x OC line and a sporty-inspired capsule collection with Topshop.
Opening Ceremony Pop Up
 31-32 King Street, Covent Garden, WC2E 8JD
opens late July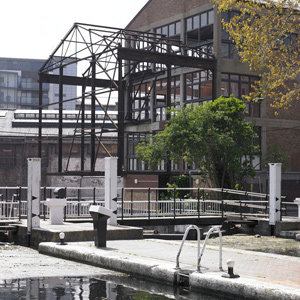 CLUB COMPETITION:
THE FRINGE
For those of you that will be to-ing and fro-ing during the Games, The Fringe can be your East End bolthole. The converted Victorian warehouse will be a pop up members club, offering cocktails, LCD screens showing events and a British Food Market from 9am-2am throughout the Olympic period (as well as a terrace with panoramic views of the stadium). You can also arrive via boat if the tube proves too stressful. The Fringe is offering UJ readers 4 pairs of tickets for the opening party on July 27.
For a chance to win a pair of tickets, tweet @urbanjunkies quoting #thefringe2012 by July 20

The Fringe 2012, Swan Wharf, E3 2NQ, July 20 – September 9, membership from £35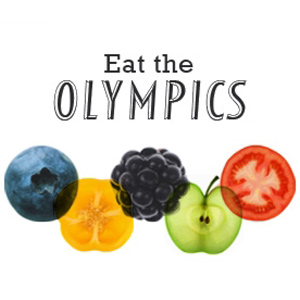 EAT:
SUPPERCLUB ROUND UP
After all the Team GB supporting, you'll need some sustenance. Eat the Olympics, literally, at new international-themed supper club (and bring your own starter), try a 5-continent-5-course tasting menu at the Nomad Chef Pop Up, or go East to Jimmy's Supper Club at Annex East for a twist on British faves like classic prawn cocktail and Eton Mess.
Eat the Olympics, 54 Fifth Avenue, W10 4DN, July 28 – 29 and August 4 – 5, from £20
Nomad Chef Pop Up, Kilburn High Road location, July 28, £40 
Jimmy's Supper Club, Annex East, Unit 2, Hutchins Close, Stratford, E15 2J, July 21 – August 12, from £32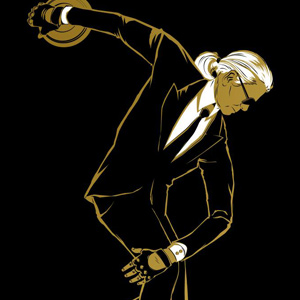 FASHION:
TEAM KARL
Another pop up to add to the list. Two of Lagerfeld's new lines debut at Selfridges' third floor: Paris Man and Team Karl. While the former is a nod to his luxe, tailored style, the latter embraces Olympic fever, with sports-infused apparel and accessories. There'll also be limited edition tees from the Karl Lagerfeld x I Love Dust collaboration. See you there.
Team Karl at Selfridges
400 Oxford Street, W1A 1AB, July 24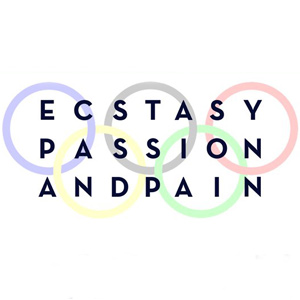 PARTY:
ECSTACY, PASSION & & PAIN AT XOYO
Save your partying for the day after the Opening Ceremony. Mylo and The Magician (who both played the first ever EPP, in fact) take to the decks for a disco extravaganza, supported by nu-disco DJ Mighty Mouse and a live set from The Penelopes. Get your groove on.
Ecstasy, Passion & Pain 
32-37 Cowper Street, Shoreditch, July 28, EC2A 4AP, from £12.50
A must for Opening and Closing Ceremony parties. And you can save it for Brazil 2016.
Olympia Headpiece by Culture Label x Bundle MacLaren Millinery
£106
One for the Olympic-phobes. If you must escape, take advantage of Morgans Hotel Group's Olympian Package  across their hotels in NYC, Boston, Miami, San Fran and LA. Our pick is the sophisticated Ames for a Boston city break: head straight for Salts for some New England Lobster.
Ames Boston Olympian Package
from £206 per night
The people behind the FARM:shop in Dalston now bring you the Barking Bathhouse, a pop up spa/bar with a design-heavy aesthetic and the latest health and beauty treatments to help you relax this summer. Enjoy a range of sessions which use produce grown by a local allotment, and then sweat it out in a traditional wooden sauna or cool down in a cold room with a dry ice chiller. Then, sip on healthy cocktails (under a canopy of growing cucumbers) and relax in a pebble bay. Olympics, what Olympics?
The Barking Bathhouse, Axe Street, Barking & Dagenham, IG11 7LX, July 26 – September 16, £8 entry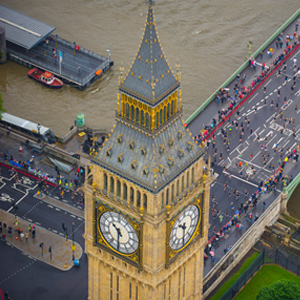 SPOTLIGHT
BRITISH 10K POWERED BY NIKE: SPONSORED LISTING
Editor-in-Chief Taryn Ross took one for team UJ and pounded the rainy pavements for Nike's 10k. Well done!