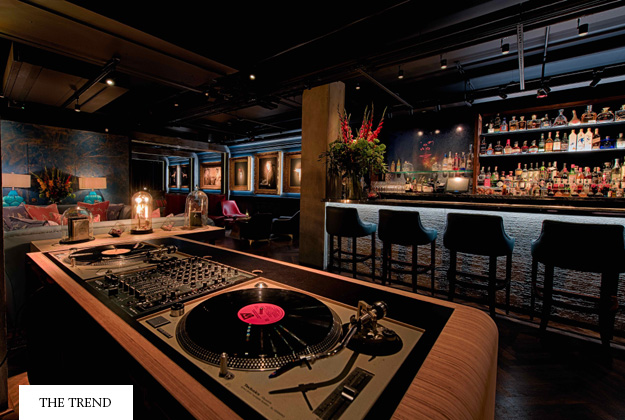 MNKY LNGE
A Place Within A Place
The concealed chef's table at Bubbledogs, temper City's secret wine room, Milroy's (not so secret) bookcase basement bar: everyone loves discovering a hidden gem. There's always a new secret to uncover, and we've done some digging for you.

First up, try MNKY HSE's new MNKY LNGE. Hidden within the restaurant (and also accessible via a separate, discreet door), the intimate, 100-capacity space hosts live performers and international DJs (think YokoO, Nico Stojan, Sabo and Jerome Sydenham) until the early hours, house party style. There are no reservations and we've been told there's a strict door policy, so this is one to try your luck for.

We've seen bars hosted in warehouses and on rooftops, but Bishopsgate's Victorian Bath House is a first. Usually closed off to the public, they've just re-opened their By Appointment Only bar for Friday nights. First built as a Turkish bath back in 1895, the underground cocktail bar has been ornately restored and is a total one-off, even for London.

And finally, down in Chinatown, behind the scenes at XU, games night gets a serious upgrade. Velvet curtains obscure the Mahjong Games Rooms from view, where you can learn how to play the traditional Chinese tile game, whilst making your way through the special Mahjong feasting menu and plenty of XU's quirky cocktails.

And as for the rest? The trick is to keep looking…
Red Farm London
NYC's famous dumplings cross the Atlantic
Incoming! Famed NYC dumpling joint Red Farm is opening up here, next to Balthazar in Covent Garden. They're known for their playful take on dim sum – google 'Pac Man shrimp dumplings' to get a sense of what we mean. We don't have an opening date yet, but we know it's soon. We'll keep you updated.
Find out more
City File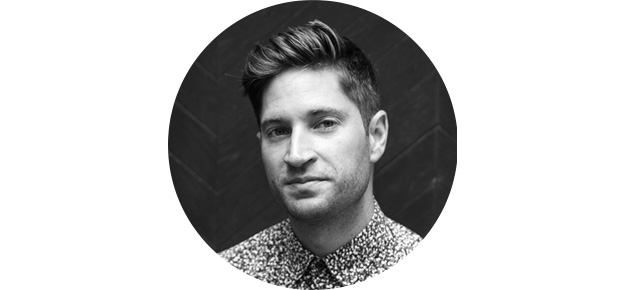 Joe McCanta's Paris
The Grey Goose global ambassador gives us his take on Paris
It's safe to say that as the globetrotting ambassador for Grey Goose, Joe McCanta knows a thing or two about travel. So, we asked him to curate a guide to the places he loves in Paris – it's already got us browsing the Eurostar website for the next train.
Read more
Pfeffer Sal Photo: © morganwhitephotography2010
UJ Highlights
Here's a recap of what's on our radar
Have you been keeping up? Make sure you don't miss our fave new finds on the site. Check out our new favourite skincare hotspot in our wellbeing section, keep up with the latest events in our calendar, and get inspired with our in-depth restaurant reviews, including Mandrake hotspot Serge et le Phoque.
Fabled Studio
Jamavar, Beagle, Margot – Tom Strother and Steven Saunders of Fabled Studio are behind the design of some notable culinary hotspots. We caught up with them after the completion of their most recent project – new Indian hotspot Bombay Bustle.
All-time favourite London restaurant?
Steven: St. John Bread & Wine.
Tom: I'm always a happy person at Barrafina!

Where do you go when you want to celebrate?
Steven: Margot in Covent Garden.
Tom: Somewhere new – next on the list is The Henrietta.

What was the last exhibition you went to?
Steven: PERFUME at Somerset House.
Tom: My friend Gareth Cadwallader's exhibition at Lychee One Gallery in Hackney – I can get a bit lost in his work – it's amazing!

What's your favourite bar in London?
Steven: Untitled Bar in Dalston.
Tom: Noble Rot is amazing and always a dangerous place for us to visit!

Favourite way to spend a Sunday?
Steven: Antique hunting at Lassco Ropewalk followed by a roast dinner at my local pub, The Queens Arms.
Tom: A visit to the park with my daughter and a pub lunch in Walthamstow.


Olli Ryder and Luke Welsh
The booth duo and Warehouse Project residents soundtrack your Halloween
Fresh off the back of a performance at the Ants x Warehouse Project party with Paul Kalkbrenner, Groove Armada and Eli & Fur, WHP residents Olli Ryder and Luke Welsh have provided the perfect soundtrack for your Halloween party (or any party, really).
Listen now
Sponsored Listing
Discover the stories that never got out
You might think you the infamous Tower of London, but over the drawbridge and behind the castle walls you'll find unexpected tales that never escaped the security of the prison. Marvel at the Crown Jewels, find the places where people were imprisoned and discover stories of the royal beasts given as gifts to kings and queens.
Book online and save





(c) 2017 Urban Junkies. All rights reserved.

Reproductions of any portion of this website only with our express permission. Urban Junkies is a free weekly mailer. All listings and features are editorial: We do not receive any payment from venues, artists or promoters. Every effort has been made to ensure accuracy of information listed but we cannot accept responsibility for errors or omissions.