| | | |
| --- | --- | --- |
| | …for those of you getting out of town, we hope you're going somewhere nice. For those staying here, see you at the Deviation stage (location announced on the day, bring cash for a T-shirt!), CASA BACARDÍ (Powis Square) and the Red Bull stage (all 12-7pm). We'll also be on the Red Bull float (did we mention we love carnival?) so if we go past, please blow that horn! As for afters, let us know of any good ones. For this week, after a weekend with W Hotels in Verbier, where we tried to get our fitness back on track (#detoxretoxrepeat), we also have health on the mind: check out our summer wellbeing update below if you're on that tip too. And if you'd rather escape carnival than participate, check out our top 5 train journeys for some last minute inspiration. Whatever you do this weekend, enjoy the last days of summer. Happy bank holiday weekend! | |


Photo: © Levan by Matt Russell
Waste Not
Leftovers come in from the cold
Kitchen offcuts were a wild card issue a few years ago – now they're at the front of many London chef's minds. We catch up with scrap food's new saviours, from fresh cheese at Levan to summer fruits at Rovi, courgette stems at Native and charcuterie at Temper.
Read more
Roots
City Hop
Venture outside the capital
Call us biased, but we think London has a pretty great dining scene. That being said, we've spied some notable new openings making their mark on cities other than the capital. For his sophomore restaurant, Tommy Banks has branched out with the super-seasonal Roots in York, Tom Kitchin (of Leith's Michelin-starred Kitchin) is settling in Edinburgh with Southside Scran, and ex Noma chef Simon Martin has just opened Mana in Manchester – here's hoping it'll win the city its first Michelin star.
Soren Jessen
The Danish-born restaurateur's iconic city restaurant 1 Lombard Street has just turned 20, but he's still keeping things fresh with his latest openings, Ekte Nordic Kitchen and Borealis – both with a Nordic focus. He shares some insights on his favourite foodie spots below.
What's your all-time favourite London restaurant?
Sweetings in the city is the ultimate old-fashioned dining experience; it's like travelling back in time. You can disappear for an entire afternoon with a couple of friends and a bottle of port. Time stopped in Sweetings a long time ago.

Which chef should we be watching right now?
I would say Pascal Weidemann, the chef at Six Portland Road.

Where should we go for good Danish food in London?
The always-welcoming Snaps and Rye on Golborne Road. The chef Tania Steytler's Cornish background matches the Nordic style wonderfully, and the owner Kell has a great passion for his home smoker and blends some intriguing snaps.

Read more


Benedict Johnson
Sponsored Listing
250 Years of Circus
Time to unleash your inner kid
Roll up, roll up! It's time to stay behind after-hours at the Science Museum as they celebrate 250 years of circus at their next Lates event on 29th August. Explore the museum by night (with a cocktail in hand, naturally) as you find out more about the history of the big top. If you want to get interactive, there's the chance to try a juggling workshop with Peckham's Catchers In The Rye, a discussion about the controversial origins of circus, and of course, the infamous silent disco. Did we mention entry is free?
Find out more
Summer Wellbeing Update
From delivery services to a wellbeing playground
In need of a wellbeing shake up? We've got you covered. For work lunches, we're trying out Feedr's Cloud Canteen to switch things up at UJHQ. Plus, we've got to the lowdown on Fresh Fitness Food's delivery service, and we've got a heads up on a new 'wellbeing playground' from Bompas and Parr (which promises to have you feeling rejuvenated in just 30 minutes).
Sponsored Listing
A Carnival Highlight
Get to yourself to The Pleasance
Red Bull Music's Sound System is always a highlight at Carnival, and it looks like this year is set to be no different. Get over to Emslie Horniman's Pleasance Park (just off Kensal Road) between 12-7pm on Sunday 26th August as Afro B, Bruk Out and Alicai Harley (who has previously done a playlist for UJ) take to the stage before a very special Jamaican headliner. We can't say who it is yet, but trust us, it's someone you won't want to miss. We say head there early and get a good spot!
Find out more
UJ List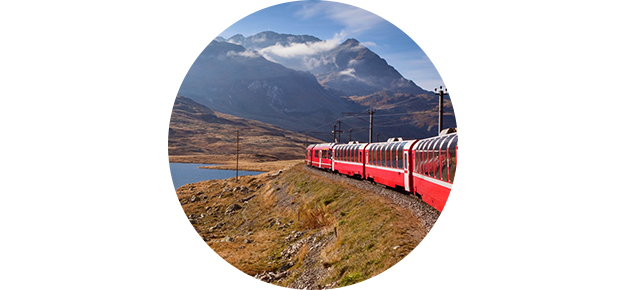 Top 5: Railway Getaways
All aboard!
From London to… anywhere! Catch the Caledonian Sleeper to the Scottish Highlands or wind your way through stunning Alpine scenery on the Glacier Express – we run down our top five train journeys for a flight-free holiday.
Read more
Sponsored Listing
Honest Grapes' 4th Birthday
Get £10 off their celebratory tasting
Honest Grapes is UJ's go-to when we need to get some good wine delivered stat, and they're turning four! To celebrate their birthday (and the fact they were awarded best online wine shop by the Independent), they're hosting a tasting of 30 of their best bottles in Soho on 13th September, paired (of course) with the finest food from some HG friends – stay tuned for more details on that. Plus, UJ readers get an exclusive £10 off tickets – just enter the code URBANGRAPE at checkout.
Book now
The Weekend
| | | |
| --- | --- | --- |
| | In the spirit of carnival, we've lined up three big parties for you this weekend – get booking before they sell out. | |
See you next week!
Want more from Urban Junkies?
For the latest restaurants, events, travel inspiration, product picks and playlists, visit our website.





(c) 2018 Urban Junkies. All rights reserved.

Reproductions of any portion of this website only with our express permission. Urban Junkies is a free weekly mailer. All listings and features are editorial: We do not receive any payment from venues, artists or promoters. Every effort has been made to ensure accuracy of information listed but we cannot accept responsibility for errors or omissions.