| | | |
| --- | --- | --- |
| | …if KFC (seriously) botched their promo at ULTRA the other week, YSL nailed theirs at Coachella last weekend with their pop-up petrol station. We liked it, but maybe we just wish we were in the desert. But enough complaining, it's almost the four day weekend! Hope you're as excited for a break as we are. If you're away, enjoy, and if you've decided to stay here, there's lots on – make the most of it! HAPPY EASTER! | |


Passione Vino
It's a Secret
The best things these days are happening out of sight
From La Esquina in NY and Coyo Taco in Miami to Milroy's and Kitchen Table in London, the hidden restaurant/bar is not a new concept, but there are a host of new venues bringing it to the forefront again, and we're fans.
Read more
Restaurant News
What's new on the restaurant front
Want to know the first London location of LA's hyped Eggslut? How about some new lunch offerings (Koya City, Bodega Rita's, Caractère, Blacklock Shoreditch), menu spring-dates (Royal China) and a new 'people's choice' omakase (Nobu Berkeley)? We've got you.
Read more
James Knappett
The chef-patron of Kitchen Table, which won its second Michelin star last year, and the soon-to-reopen Bubbledogs, which will be re-emerging as a Champagne bar, tells us about his favourite wining/dining spots in London and beyond.
What's your favourite casual London restaurant?
I'm a regular at Black Axe Mangal, A Wong and Xi'an Impression, who all deliver on flavour and are just plain delicious.

What's your favourite international restaurant?
The best meal I've ever had was at Alinea in Chicago, about 8 years ago. We had 34 courses and it was the first time I'd experienced really experimental cooking– it was really eye-opening.

Read more


Seth Troxler + Lost Souls of Saturn (Live)
Music ON
Three festivals and two gigs for your radar
If you don't have Easter plans, and missed the Madrid version, head over to DGTL Amsterdam (19-21). Otherwise, we have our eye on Sónar Reykjavik (25-27) and for some forward planning, really hope to make it to Movement (Detroit) this year (May 25-27). On the electro nuevo front, Seth Troxler debuts his Lost Souls of Saturn multi-disciplinary live project at VU this Thursday, and Carl Craig will be at the Royal Albert Hall with the Chineke! Orchestra, Sunday April 28.
Sponsored Listing
Other People's Money
By Jerry Sterner, 17 April - 11 May
The Wire and Cable Company of New England is a sleepy, family-run business – that is until Larry the Liquidator threatens to bring a little corporate pillage to the village. With a jam-today approach to both doughnuts and investments, Larry is accustomed to grabbing life by the assets. But CEO Jorgy has a different approach. Will his small town ideas stack up against booming Wall Street? In this darkly funny '80s play, it all comes down to whether 'values' have their price.

Call the Southwark Playhouse on 020 7407 0234 and secure a 2 for 1 offer for previews (advance bookings only quote OPM241). *Valid on £14 seats only and excludes concessions. "Other People's Money" is presented by special arrangement with SAMUEL FRENCH LTD.
More information
St. Leonards
Weekend Dining
This week's roundup
First up, we're seeing the pendulum swing back to roasts! If you lean that way, Cora Pearl (the second restaurant by the much-loved Kitty Fischer team) serves Sunday roasts weekly from 12-3:30. Over in Mayfair, there's an Italian take on roasts at Bocconcino from 12-3 on Sundays, and in Chelsea, Tom's Kitchen has a 'Sunday Sharers' roast, which is designed for 2-3 to share (at £45). As for brunch, Jackson Boxer and Andrew Clarke's acclaimed St. Leonards launched a new menu last week (Saturdays, 12-4) with items like bavette and eggs with peppers and salsa, and if you just can't make it out of bed, try a Bloody Mary from Liquorette's new cocktail-to-you service.
UJ Playlist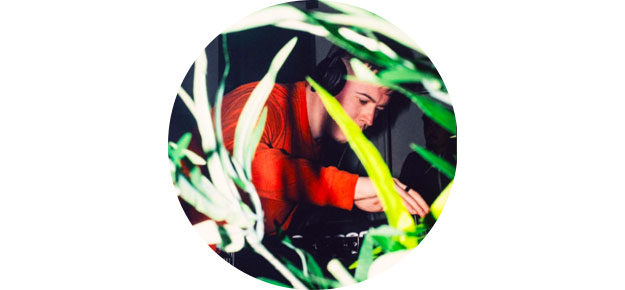 Swales
'90s House for Easter
You know what you need? Some '90s house for Easter! Mancunian DJ/ producer Swales has created a playlist for us of just that: great '90s tunes with soulful vocals, synth and sax.
Press play!
Casa Fofó
Restaurant Heads Up
All about east
Again, we're back east. Three restaurants for your radar; reviews coming soon. Opened last week, Casa Fofó is the new Hackney local spot (with natural and low intervention wines, natch) from ex-Pidgen chef, Adolfo De Cecco; we're hearing great things about Peg, and we're intrigued to get into the Japanese/Italian Angelina Bar and Restaurant in Dalston Lane.
Sponsored Listing
Like You Hate Me
This is not a play about love
Long-listed for the 2017 Bruntwood Prize, Tom Lodge's debut play explores loving / losing yourself / someone else, following a couple across a 50-year relationship. Opening the newly refurbished Lion and Unicorn Theatre, the play is presented by Fight or Flight Productions, directed by Jess Barton.
Book Now
Save the Dates
| | | |
| --- | --- | --- |
| | UNKLE's new live show is at the RFH this Friday, and for some good old school fun, Dirtybird's at XOYO this Sat, with main man Justin Roberts in attendance; All About Eve, starring Gillian Anderson and Lily James, is on with very limited (and expensive) tix til May 11th. | |




(c) 2019 Urban Junkies. All rights reserved.

Reproductions of any portion of this website only with our express permission. Urban Junkies is a free weekly mailer. All listings and features are editorial: We do not receive any payment from venues, artists or promoters. Every effort has been made to ensure accuracy of information listed but we cannot accept responsibility for errors or omissions.

We have updated our terms and conditions link and privacy policy link to make it easier for you to understand what information we collect, how we use it and what rights are available to you to control your information. The privacy and security of your information are very important to us. If you have any questions or comments, please send us a message by info@urbanjunkies.com. Thanks as always for reading UJ.