| | | |
| --- | --- | --- |
| | … now that the first May bank holiday is over, at UJHQ that means all eyes now are firmly set on Ibiza (and summer in general). We're thinking about Greece too, and are excited to see how San Giorgio and Scorpios in Mykonos evolve over the years, with the new Soho House backing. We're also excited to start looking into some more off-the-beaten-track destinations, with Comporta in Portugal being high on our list. Other than that, it's a four day week! Enjoy. | |


Audemars Piguet Hôtel des Horlogers
Watch Out
A new wave of fashion brands are getting in on the hotel scene
Luxury brands wanting to get in on the lucrative experiential market is nothing new; LVMH's recent purchase of Belmond is a great example of this – and now, there's a wave of others joining the ride.
Read more
Angelina
Fusion 2019
It's baaaaaaack!
The word fusion might feel a bit '90s, but there's a wave of new 'fusions' coming through that are feeling very 2019. We take a look at Hackney's Angelina, Pachamama East and a market offering.
Read more
My Story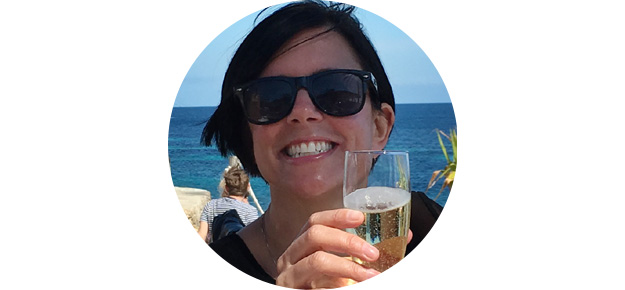 Katy Ellis
Manager Anglo Management
Ahead of the busy Ibiza season, we catch up with Katy Ellis, manager at Anglo Management, who looks after leading artists including Fatboy Slim, Pete Tong, and Idris Elba, to name a few. Katy tells us a bit about her career 'story'.
Read more
Mini Rodini
Mini Rodini SS19
We're making an exception
On UJ we don't often touch on kids things, but after being drawn off the street and into this store by these BRIGHT and amazing patterns, we had to know more about this brand. Known for their commitment to sustainability, this is a feel-good label that is FUN and looks great too. One of Scandi's fastest growing kids brands, if you have a small one to buy for, get ye self down to Westbourne Grove to have a look.
Javier Anadon by Danielle Tasca York
IMS Legends Dinner
Javier Anadon, the Mambo King, is honoured
It's that time of year again: IMS (International Music Summit, Ibiza), when everyone who works in and loves electronic music, descends on the White Isle for three days to listen to a host of different talks and attend events by industry leaders. And this year, the annual hot ticket Legends Dinner is honouring UJ fave, Javier Anadon, aka the Mambo King. To mark Café Mambo's 25th anniversary, and recognise his contribution to music and the White Isle, this night will celebrate all things Papa Mambo, and will take place at their much-loved venue, Casa Maca. Read about Javier here (old UJ Ibiza mag), and book tickets now for IMS and the dinner. See you there!
Sponsored Listing
Education, Education, Education
31 May – 29 June
A celebration of education in the '90s (pre iPhones and Harry Potter), this razor sharp show is filled with more hits than 'Now that's what I call 1997', including the The Spice Girls and Oasis. Irreverent humour and creative theatricality are used to dissect education and responsibility at the beginning of Blair's Britain in '97, highlighting issues that are still relevant today via '90s fun. On for a strictly limited four-week run, book now.
Tickets
12th Knot at the Sea Containers
Restaurants on the Move
Location, location, location
We're seeing a lot of movement these days on the restaurant front. Soho's Blanchette has popped up in Mauritius, NY's Scarpetta is headed here, and Paris' Big Mamma Group looks to bring another Italian trattoria, this time via Sicily, to Fitzrovia in June… plus many more.
Read more
Camino Frances
Last 115K, read all about it!
This Easter we had an active one. On a last minute whim, we decided to hike the last 115K of the Camino de Santiago de Compostela, on the most popular route, the Camino Frances. It was five days well spent, and we're already planning our next route!
Read about it
Sponsored Listing
Nova Batida
13-15 September
Taking place at destination du jour, Lisbon, across two of its hottest venues (LX Factory and Village Underground Lisboa), Nova Batida, now in its second year, is a refreshing take on the classic festival. Both indoor and outdoor, acts like Jungle, Octavian, and Daniel Avery will play alongside a series of events like art tours, yoga, and surf lessons. Of course you can't come to Lisbon without eating (a lot), and here you'll find innovative street vendors, supper clubs and sunshine too. As for where to stay? Book into a great hotel; this is our kind of festival.
Book now
DJ Chelina Manuhutu
Ibiza is Coming Playlist
Now in their 7th season at Ushuaïa Ibiza, the ANTS party is an Ibiza highlight. New to ANTS Colony this year, Dutch-born, Ibiza based producer and DJ Chelina Manuhutu has put together a high energy pre- season playlist to kick off festivities. Here we goooooooo!
Press play
Sponsored Listing
Sunday May 19
Central Park, Greenwich Peninsula
Now in its fifth year, Greenwich Peninsula's annual Urban Village Fete is a great Sunday out, not to be missed! Taking place from 11am-7pm, this free, fun event celebrates culture, creativity and community in the city. There will be an array of activities (comedy, talks, arts, music), with highlights including tunes by DJ Gilles Peterson and dance classes where you'll learn moves by Greenwich Dance. There will also of course be food by some of London's best vendors, and workshops for everything from beekeeping and fermenting (for the adults), to storyboarding (by Wallace and Gromit creators Aardman Animations) and drawing for all ages. Save the date!
More info
Save the Dates
As it's almost

London Wine Week

(13-19 May), we've got wine on the mind! 75 venues including UJ faves like Salon's Wine Store and Noble Rot will be offering £6 trio wine flights, some with pairing options. The actual LWW hub will be at Flat Iron Square, so head here for al fresco wine pop ups (Berry Bros. etc.) and tastings. On May 13, Soho's Nopi will host a dinner with natural wine maven Elena Pantaleoni from

La Stoppa

in Northern Italy; there will be wine and fave Nopi dishes for the table (£85). And lastly back to Ibiza. Circoloco opening at DC10 is

Monday 20th May

, be there!




(c) 2019 Urban Junkies. All rights reserved.

Reproductions of any portion of this website only with our express permission. Urban Junkies is a free weekly mailer. All listings and features are editorial: We do not receive any payment from venues, artists or promoters. Every effort has been made to ensure accuracy of information listed but we cannot accept responsibility for errors or omissions.

We have updated our terms and conditions link and privacy policy link to make it easier for you to understand what information we collect, how we use it and what rights are available to you to control your information. The privacy and security of your information are very important to us. If you have any questions or comments, please send us a message by info@urbanjunkies.com. Thanks as always for reading UJ.