We're still not sure if this is going to be our penultimate or our last Ibiza newsletter – we're fickle like that. But we will say this. Ibiza isn't just for summer, it's year round. So if you haven't been yet, never fear – you can go anytime. That said, this year was special: busy but not rammed, and with clubs closed, there was more time to enjoy things without racing around. If you can, get a trip in – this will be a year to remember.

xx Taryn and Team UJ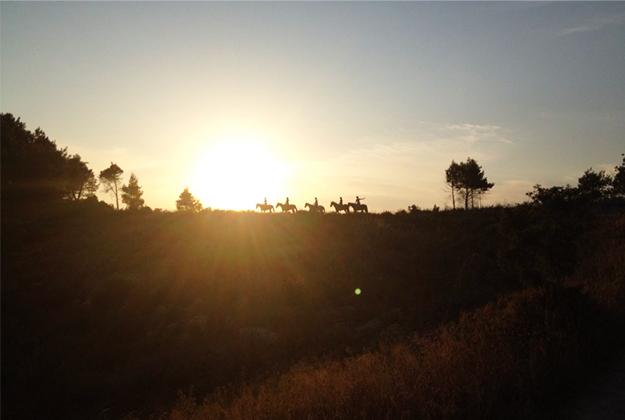 Extended Season
Try something new

With more hotels open year round than ever and almost every business trying to extend the season, we definitely have Ibiza 365 on the mind. And to occupy our time, we're looking to do things we haven't done before – such as Ibiza Horse Valley, a charity that helps mistreated or abandoned horses. Located in the north in San Juan, groups of eight go out for a ride that lasts approx. four hours. Really, this is as much for the horses as it is for you – and the charity are quick to note that this is not a riding school.

MORE INFO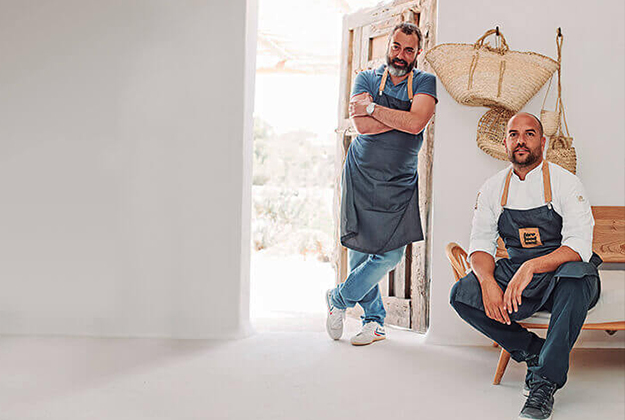 Rafa Zafra and Alberto Castiñeira © ffmag
Casa Jondal
Rafael Zafra

At times, it feels like every press release cites a chef as having spent time at the famed El Bulli, but in Rafael Zafra's case, he not only spent time there, he was the head chef. He's also involved with Estimar (BCN/MAD) and is ex-Heart (Ibiza), so basically his pedigree is first class. You've probably heard about Casa Jondal by now – it's had rave reviews everywhere – but if you haven't been yet, try to get in to see what the fuss is about. And as they're aiming to be open until the first week of November, you should have an easier time getting a table soon. This is simplicity at its best, with a seafood focus.

CASA JONDAL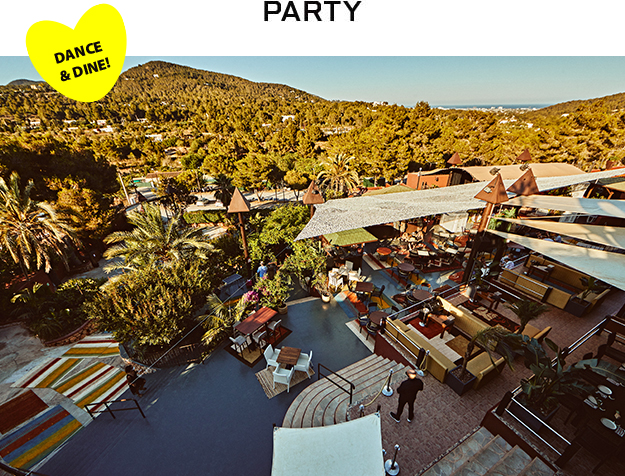 Cova Santa
Gastroclub and Mixology

If you're after some dancing with your dinner, then this is the spot. Yes, they say there's no dancing allowed, but with DJs like Sven Väth (tonight) and the Rumors crew (14 Sept), there's definitely some swaying… Check their events calendar for all the dates.

MORE INFO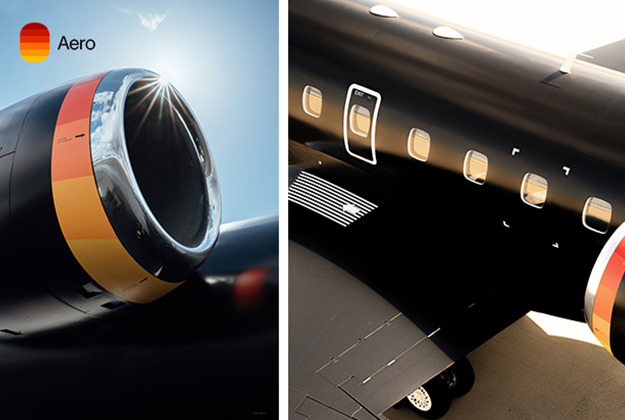 Extend Your Summer with Aero
Mykonos-Ibiza
Partner content

"We believe travel should still leave you speechless," says Aero CEO Uma Subramanian. Indeed, from booking to touchdown, traveling with Aero's private jet service is an extended 'wow' moment. On board their meticulously designed jets, guests can expect a curated selection of artisanal snacks and cocktails, immersive mood lighting, a Bongiovi Acoustic Labs sound system, and hand-stitched Italian leather seats. Every detail has been thoughtfully considered and obsessed over. Enjoy direct service between Ibiza and Mykonos in a matter of hours. Routes from London launch later this month.

All flights are operated by Aero Guernsey Ltd., a registered Guernsey air carrier.

BOOK SEATS TODAY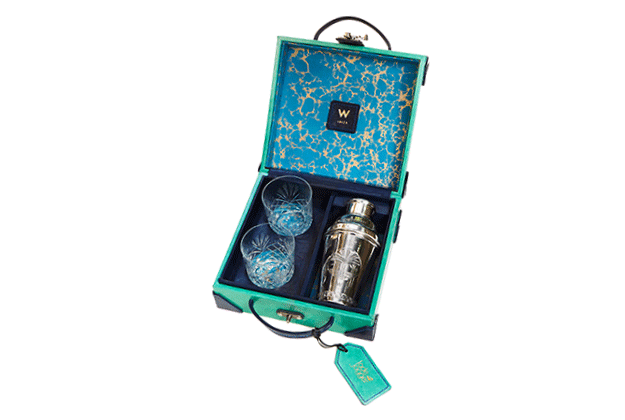 Jade Jagger x W Ibiza Cocktail Set
With its own suitcase

To celebrate the launch of W Ibiza, Jade, who has a long history with the island (she lived there for several years), has created a bespoke cocktail set including a solid silver shaker with palm tree emblem, cut crystal glasses and a mini Globetrotter-style leather suitcase (we'll have the orange one please), complete with marble interiors and tags. Luxe!

Email for purchase enquiries




Beat Hotel Goes Balearic
October 6-8
Sponsored listing

Glasto favourite Beat Hotel is hosting a three day extravaganza in Ibiza (after their most recent stop in Marrakesh) across two of the island's most-loved (and Mambo Group owned) venues, La Torre, the sunset spot and hotel, and Cala Gracioneta, the beach restaurant. There are also a lot of UJ faves participating: Barrafina will be doing three nights of tapas at La Torre, Berber & Q will be bringing their smoke and fire cooking to Cala G, Patrón are on drinks with menus at both venues, and Hot Chip's Joe Goddard will be leading a 'modular synth workout on the beach', which – because it's Joe – sounds unmissable. There will be a varied music and cultural program across all three days, and the Friday night finale will see Ibiza legend Alfredo go b2b with Colleen 'Cosmo' Murphy. Book flights or tune in online – it's being broadcast for those who can't make it. See you there!

MORE INFO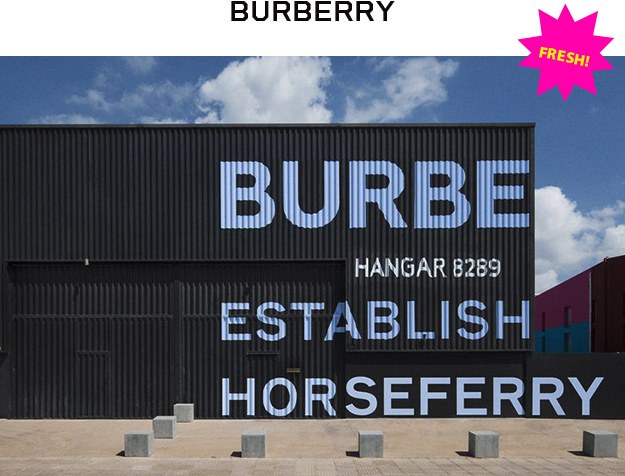 Burberry pop up with @antonioli_ibiza
TB Summer Monogram Takeover
Around the Isla

So this collab / activity is over, but we feel it's still worth mentioning in case you didn't see it, as it felt fresh… Burberry's TB Summer Monogram took over Casa Jondal using the logo and associated prints to 'dress' the beach restaurant and beds. They also had a pop up store (a partnership with @antonioli_ibiza), which included an exterior takeover, an inflatable 'Sharky B' (their virtual character and NFT) , and the TB Summer Monogram collection.

MORE INFO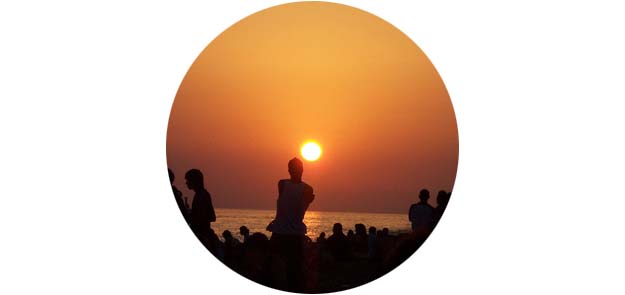 Balearic Sunrise
Early to bed early to rise

Want some chilled beats? MAV have put together a Balearic sunrise playlist for us.

PRESS PLAY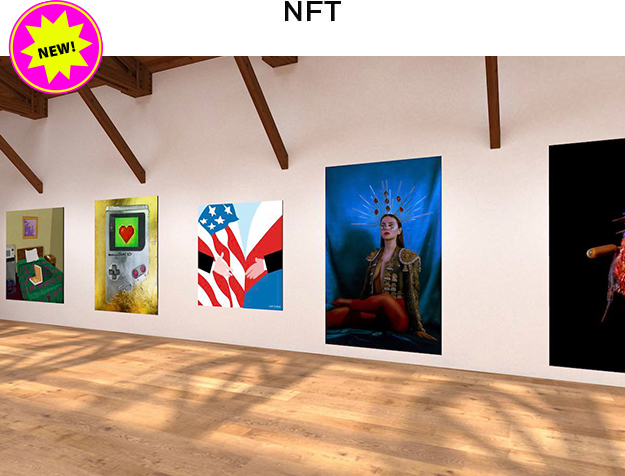 OD Hotels
New Gallery

Speaking of NFTs, the OD Hotels (we stay at Ocean Drive Talamanca frequently, as you likely know) have always been committed to supporting artists – with exhibitions, promotion, and even their own art award (2018). Now, they've launched an OD Hotels NFT Gallery, with the aim of helping artists navigate this new world, and giving them greater visibility in general. Stay tuned and follow them for more info.

MORE INFO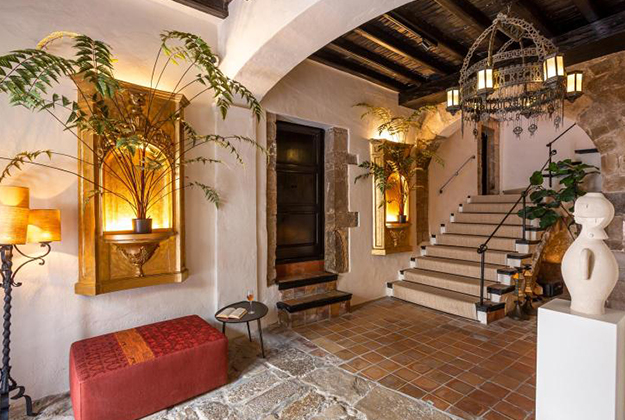 La Torre del Canóningo
Dalt Vila abode

We stayed here a couple of years ago, and the location was great, but the space needed a refurb. Someone obviously agreed, as it was renovated last year by the acclaimed Lázaro Rosa-Violán – and the results look good. If you love Dalt Vila (this hotel is built into the UNESCO walls), then this is a really great option.

MORE INFO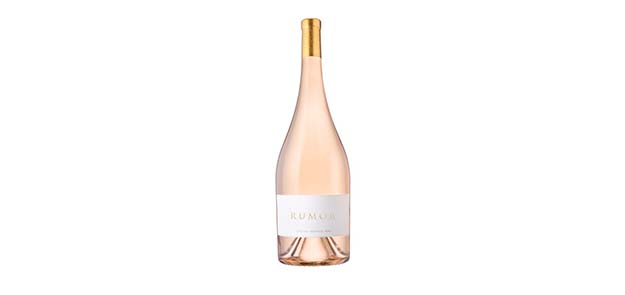 Rumor Rosé
Le chic

If you've been seeing this rosé around the White Isle, it's for good reason – it's great. Available at some of the Balearic's favourites (El Chiringuito and La Torre, Es Molí de Sal in Formentera and Cala Bonita), give it a try!

BUY NOW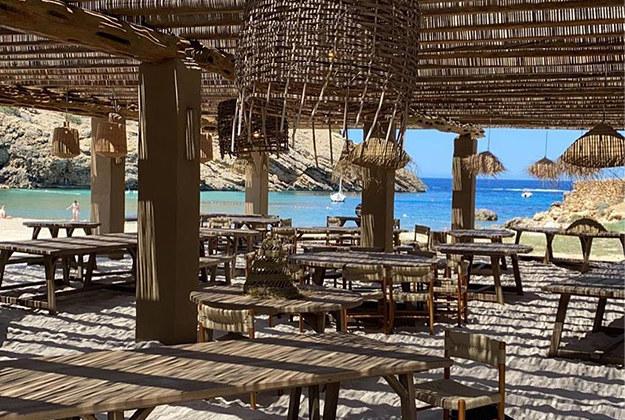 El Silencio
Lunch to sunset

It's no secret that the 2021 'party' is late lunch to sunset, and El Silencio is a great place to do it. Feet in sand, start with guacamole and potato waffles (or hand cut crisps to you and I), pitchers of gazpacho, and Jean's avocado (avocado with egg inside), then move on to seafood paella, fish of the day with ratatouille, tuna and grapefruit, and finish with their signature warm cookie, ToSHARE (which is also the name of Pharrell and chef Jean Imbert's restaurant concept). They also have a pool, beachfront tables, and of course, this is one of the best coves for sunsets on the island. Watch out for special DJ nights.

MORE INFO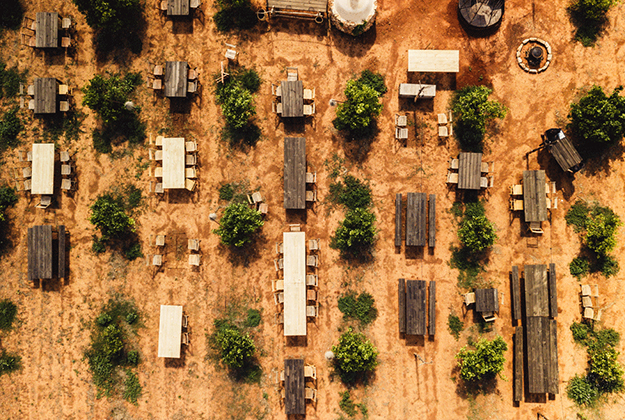 Terra Masia
All About Grow Your Own
Topic of the day

If Ibiza '21 chat revolves around NFT, crypto, fungi and the influx of millionaires (yup), it's also all about farming – which isn't really surprising for a place where farm-to-table is very much the norm (and almost expected), with several of the best restaurants growing their own. On the hippy front, Tierra Iris is a regenerative land that practices syntropic farming. We're not sure how you stay here, but they do seem to host people, as well as run hikes and other community-based things. Terra Masia is Ibiza's largest certified organic farm; visit to check out 'taste the farm' and buy veg from their market. And it's not just 'farmers' getting their hands dirty: Calvin Harris is farming, and Patrick Cox is growing things too. Lastly, there's an organic farm-to-table experience somewhere in San Mateo (at a 'secret location') called Juntos that sounds pretty great as well. Seems like Old McDonald has had a gloss up.

JUNTOS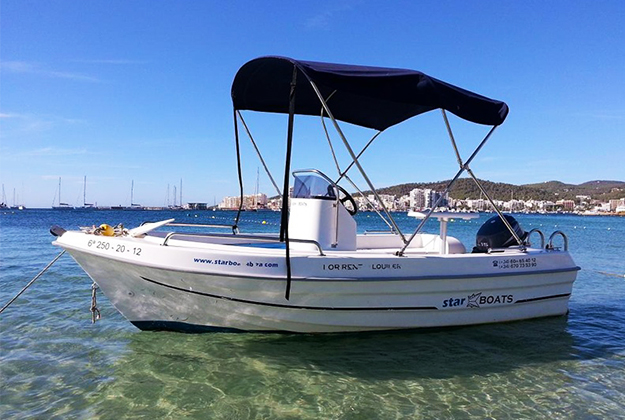 Star Boats
Drive yourself

So, it's not a Wally. Or as chic as a llaüt. But we like the idea of these. Get in, drive yourself around, no license needed.

MORE INFO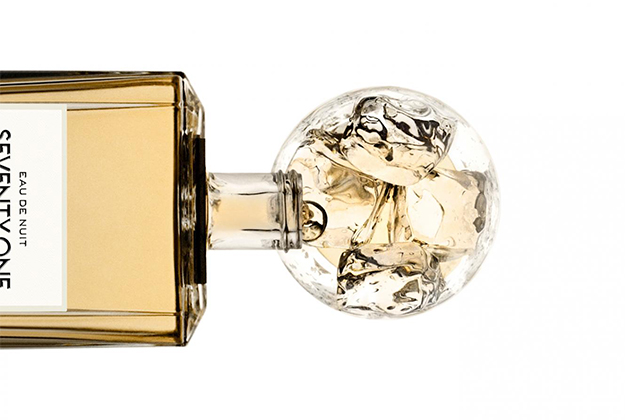 Seventy One Gin
By Mert Alas

You likely know that Mert Alas is one of the biggest fashion photographers around. So it comes as no surprise that his new gin – which was four years in the making – looks more like a luxury perfume, with packaging and a price tag to match. It supposedly smells great too. We'd expect nothing less, and we can't wait to get our hands on a bottle.

MORE INFO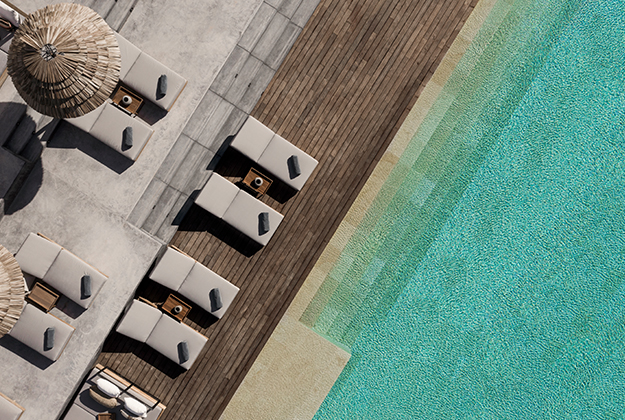 OKU Ibiza
OKU Ibiza
Review for The Telegraph

We recently stayed at OKU, the new five-star hotel in San Antonio, to review it for The Telegraph. With wabi-sabi design (featuring natural materials), an Asian restaurant with an ex-SUSHISAMBA head chef, a spa that uses organic products, and chilled beats throughout, this is one of the properties that's leading the way for San Antonio 2.0.

READ MORE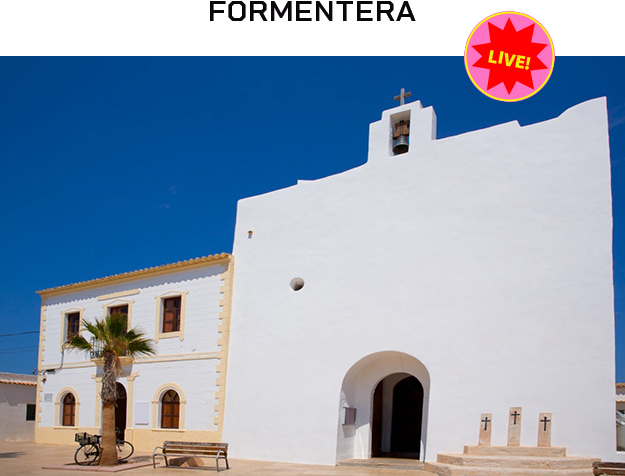 Sant Francesc
Live Music
Sept and October

Music under the stars in Formentera? Yes, please. Check the dates, and find a way to be there.

Música a les Places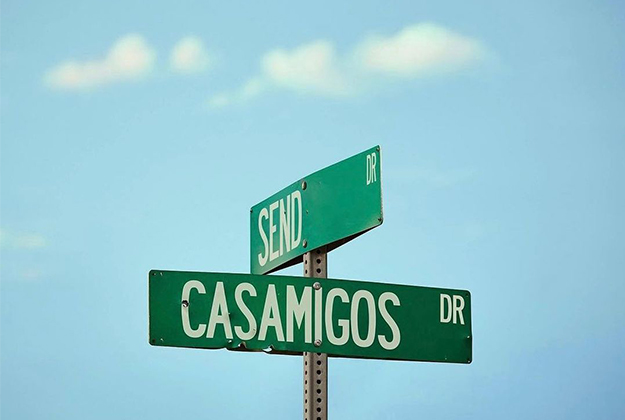 @alfredibiza
Alfred Ibiza
Download now

Don't feel like going out? Never fear, Alfred is here. The (more design-led) Deliveroo of Ibiza, they have a great selection of restaurants, as well as alcohol, groceries and healthy options for juices and feel-good dining. We like their penguin mascot, Alfred, too.

MORE INFO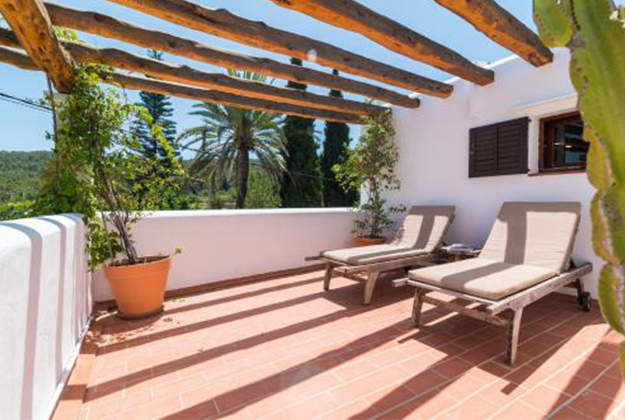 Room Caleta
Ca Sa Vilda Marge
Close to Six Senses

So, want to be by Six Senses, but not at Six Senses? Then this is your spot. Ask for our favourite room Caleta, which has a chic private terrace and two deck chairs. They may not really have a restaurant here (although ask and they will get you almost anything), but the staff are superb, so you really will want for nothing. You're also walking distance from Xarraca, which is a quaint cove with a local seafood restaurant; walk over the rocks, and you'll find some of the best swimming on the island – private and clear. Xuclar and its magical chiringuito are close too, as is the aforementioned 6S.

MORE INFO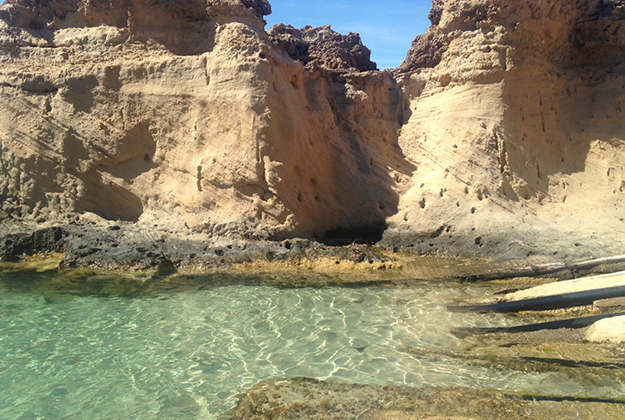 Cala Xarraca
Please let us know
What you think!

We'd love some feedback! Do you like our Ibiza newsletter? Anything we're missing? Would you like newsletters from other seasonal places? Do you want to be our brand partner on these newsletters? ANYTHING – we want to hear it please. Thanks in advance.

EMAIL US

(c) 2021 Urban Junkies. All rights reserved.

Reproductions of any portion of this website only with our express permission. Urban Junkies is a free weekly mailer. All listings and features are editorial: We do not receive any payment from venues, artists or promoters. Every effort has been made to ensure accuracy of information listed but we cannot accept responsibility for errors or omissions.

We have updated our terms and conditions link and privacy policy link to make it easier for you to understand what information we collect, how we use it and what rights are available to you to control your information. The privacy and security of your information are very important to us. If you have any questions or comments, please send us a message by info@urbanjunkies.com. Thanks as always for reading UJ.