After just returning from a whirlwind two weeks on the White Isle, we can report that yes, we miss the clubs, but Ibiza's feeling great! This summer it's all about the food: long lunches, dinners that go well into the night… The clubs will be back – and some, like the open-air gastroclub Cova Santa are already open – but for now, it's a great time to explore other areas of the island. And as for the lights – green to amber to… We can't control that, but we will say that if you're double vaxxed, travel was easier than expected. It's a special summer in Ibiza. If you can, go!

Taryn and Team UJ xx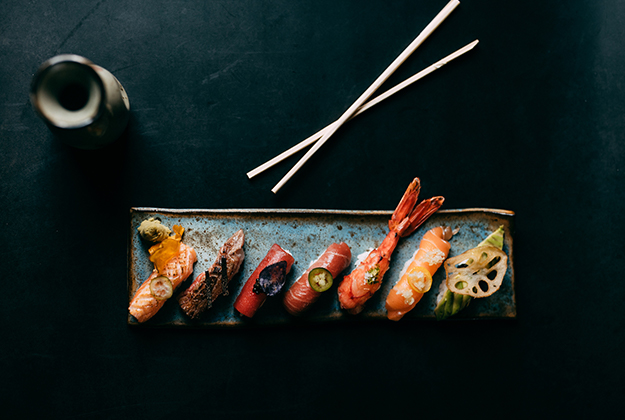 OKU Restaurant
OKU Restaurant
This is a good one

So, OKU is the new 5-star hotel in San Antonio – Scorpios (MYK) décor vibes, two pools, spa and a good gym. We think the restaurant is a highlight: Chef Mark Vaessen, ex-SUSHISAMBA, has created an excellent menu with Japanese / South American flavours. It's open only for dinner, book ahead.

MORE INFO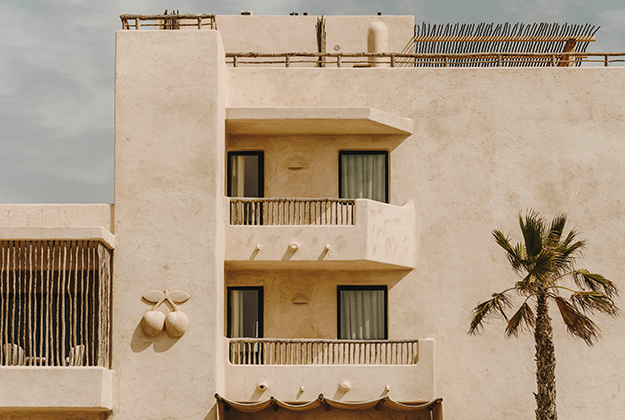 Casa Pacha, Formentera
Barefoot luxury

Formentera needed a new good hotel – and Casa Pacha is the right balance of chic and laidback, with Formentera vibes and a Pacha spirit.

READ MORE
Jonathan Downey
JD is our go-to when we need an opinion on Ibiza restaurants. Straight off the back of his recent 'eat around the White Isle trip', he's given us a Top 5 on places to go, with recommended things to order and insider tips. Thanks JD!

1) Restaurant name: Es Xarcu.

What you love eating there: Classic sea bass al horno to share. This is the one dish everyone should eat when they come to Ibiza. Almost every daytime restaurant does it but Es Xarcu does it best.

Top tip: Massive pours of post lunch anejo tequila.

READ MORE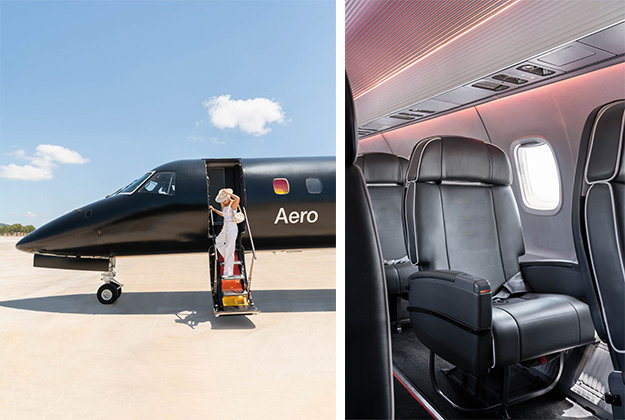 Aero
Private travel re-imagined
Partner content

Now more than ever, we all want travel to be as stress-free as possible. Enter Aero, the semi-private jet company offering direct service between Ibiza and Mykonos in a matter of hours. Book a seat on their 16-seater bespoke jet and benefit from a generous cancellation policy, crowd-free private terminals, and personalised service; Aero ensures a seamless journey from booking to touchdown. A dedicated concierge team is on hand to take care of the details behind the scenes, too. They can even secure access to exclusive perks and events at partner resorts, restaurants, and beach clubs. Book your seat. New exciting routes coming soon.

All flights are operated by Aero Guernsey Ltd., a registered Guernsey air carrier.

BOOK NOW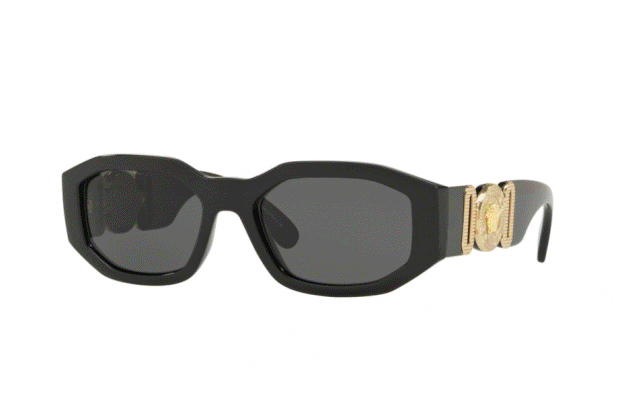 Sunglasses
Biggie biggie biggie

Need to bling up your beach look? We say any shade of these would do. Biggie knows!

READ MORE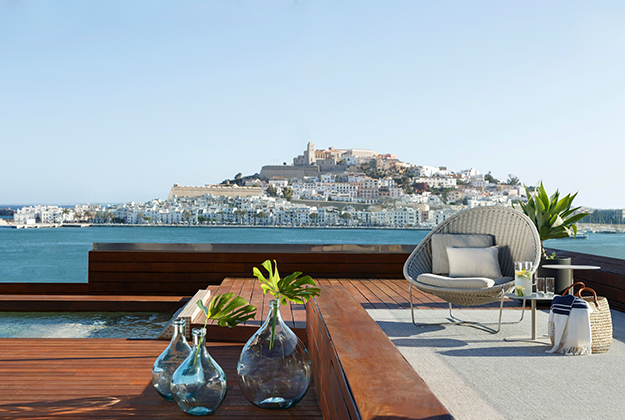 Ibiza Gran Hotel
Central five-star

If you want a luxe break, the Gran has one of the best spas on the island, a Cipriani, great service, and private pools in some of the suites.

READ MORE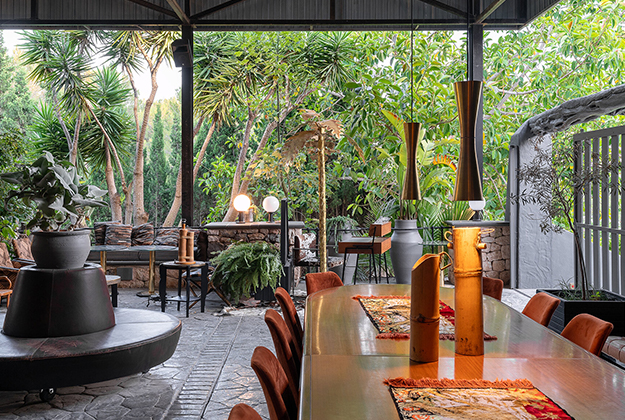 WOW
It's like a jungle sometimes

We haven't been here, but now in its second year (it's located in Santa Gertrudis), we hear it's finding its feet. Think mid-century modern furniture surrounded by plants (inside), with oysters, seafood, a shop and a weekend brunch coming soon.

MORE INFO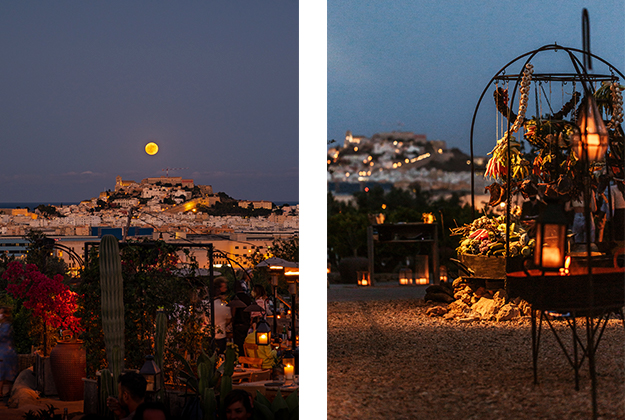 Casa Maca Full Moon
22 August

Sitting under a full moon, with views of Ibiza town, in one of the best restaurants on the island (the steaks are a highlight here, as are grilled prawns and sides like homemade crisps and mash with truffle)… if you're in Ibiza on 22 August, book your table at Casa Maca now.

BOOK NOW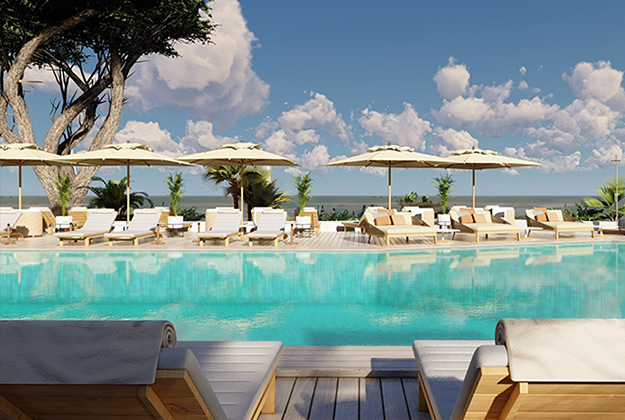 Hotel Riomar
Retro hotel vibes on the boardwalk

An old building with a new, retro design that maintains some of the original elements, this is a good addition to the Santa Eulalia hotel offering.

READ MORE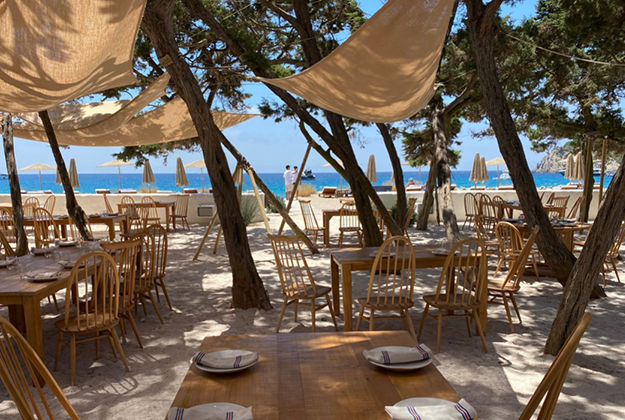 Casa Jondal
Get organised

The good places in Ibiza are still very very busy this year. We heard recently that Casa Jondal is booked until mid-September. There are ways around this, of course – get lucky or have taster dishes from the bar – but really, if you want to eat somewhere good, book now. Otherwise, call Deliciously Sorted and see if they can help.

Deliciously Sorted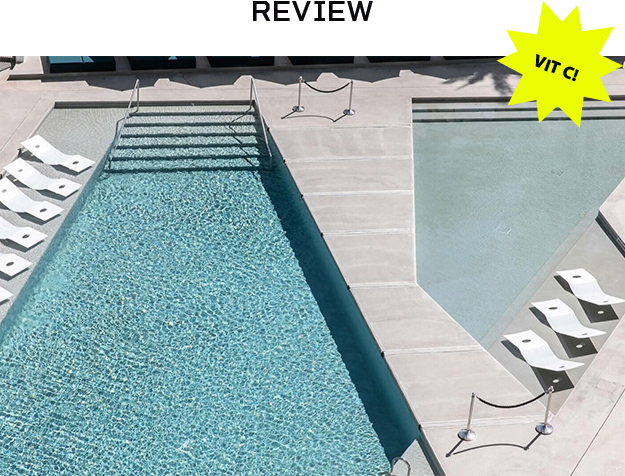 W Ibiza
Beside the seaside

Want some vibes with your stay? Then W is for you. Glow Bar, Wet Deck, beachfront Chiringuito, sultry steak restaurant, DJs, spa; this really is a one stop seafront shop.

READ MORE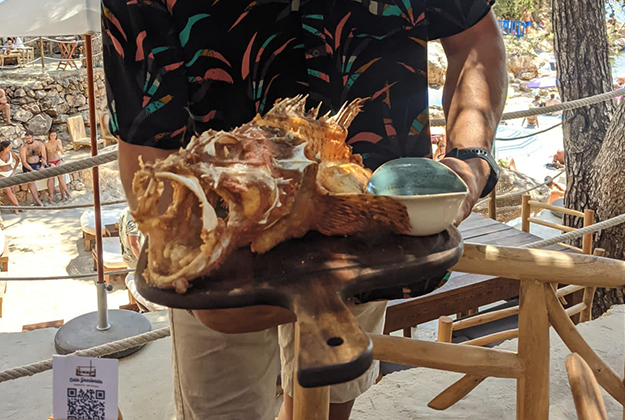 Cala Gracioneta, served by Matteo
Fried Scorpion Fish
Dish of the summer

For us, this was magic! On the menu at both Casa Jondal and Cala Gracioneta, both serve it with a spicy style jalapeño/chipotle aioli. Dee-licious.

Cala Gracioneta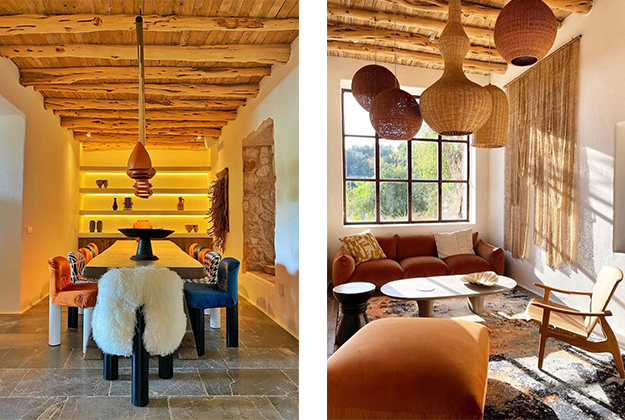 Fincadelica
9-bed villa for hire

Amit, the co-founder of La Paloma – one of Ibiza's favourite restaurants – has now co-founded something new; Fincadelica is a beautifully designed nine-bed villa set in a 300-year-old Ibicencan farm, that includes a salt water pool and rave cave.

Fincadelica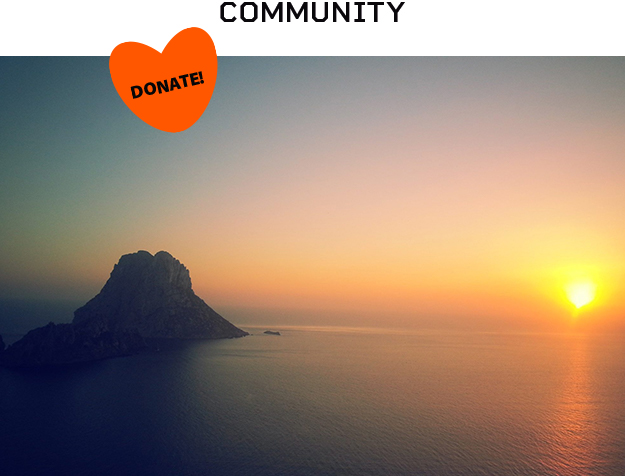 Ibiza Foodbank
Find out what you can do

Ibiza has been hit hard by Covid (see Kate Spicer's post for more insight on this), and the food banks are still in overdrive. Follow @ibizafoodbank to see if there's a 'Press Play' fundraising event you can attend, or anything else you can do to support – or donate here.

MORE INFO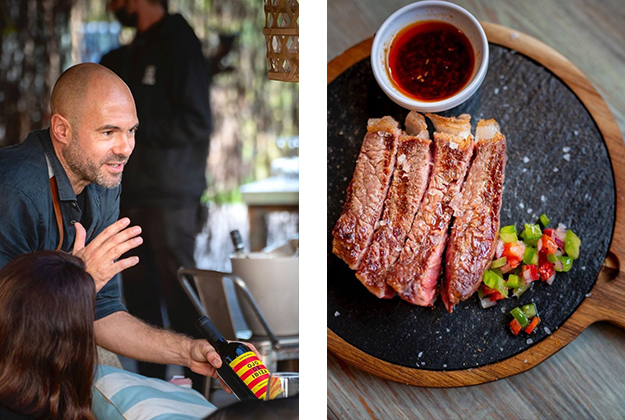 Cuts and Wines
Watch for dates

If rare meat cuts, locally sourced and paired with organic wines from Argentina and Ibiza sounds good, then Cuts and Wines is for you. Johannes ran Cocoon for 20 years, and now he's doing this, popping up at various island locations and also catering private villas. And as he has the Cocoon background, expect great DJs at his events, too.

MORE INFO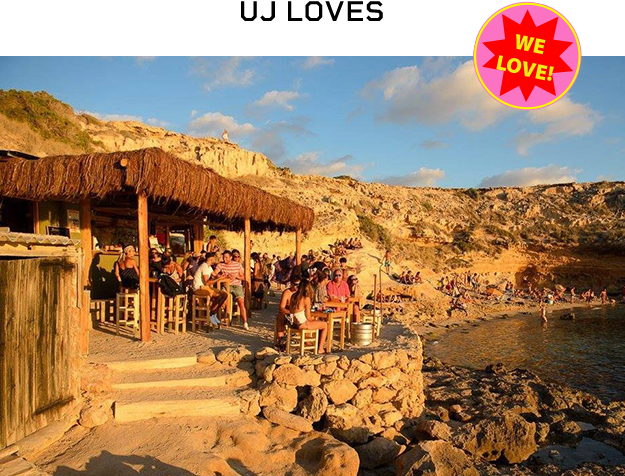 Beach / Chiringuito
Cala Escondida

Less crowded than neighbouring Cala Comte, with crystal clear water and one of the best chiringuitos on the island, we love this spot (thanks R). Look for the rock as your marker for finding this beach. It's called Escondida for a reason.

MORE INFO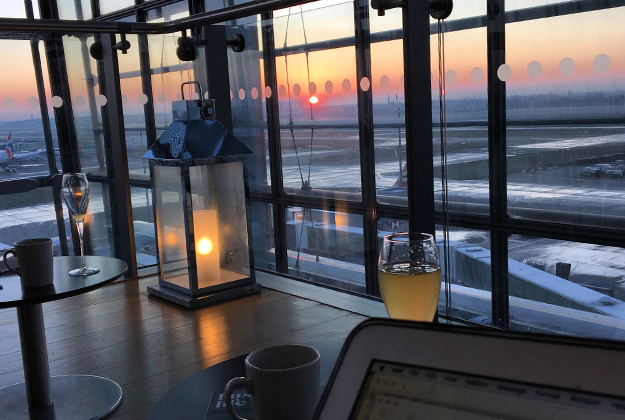 2021 Top Tips
In case these help!

For some reason, so few hotels have blackout curtains (or eye masks). Do bring an eye mask – it will make or break your trip. Throw those trainers in too: you'll want to get a walk or workout in. Taxis are hard to come by this year, so give yourself time. If you can, order your antigen test (*check what test you need) and bring it with you – this is easier than trying to arrange it when you're there. Bring a phone charger in your hand luggage; if you can't show your QR codes on arrival, life will be difficult. Book a seat on the left side of the plane (LON-IBZ) if you wan to get that Es Vedrà from the sky shot. And book in for dinner at Cova Santa if you're missing the clubs.

(c) 2021 Urban Junkies. All rights reserved.

Reproductions of any portion of this website only with our express permission. Urban Junkies is a free weekly mailer. All listings and features are editorial: We do not receive any payment from venues, artists or promoters. Every effort has been made to ensure accuracy of information listed but we cannot accept responsibility for errors or omissions.

We have updated our terms and conditions link and privacy policy link to make it easier for you to understand what information we collect, how we use it and what rights are available to you to control your information. The privacy and security of your information are very important to us. If you have any questions or comments, please send us a message by info@urbanjunkies.com. Thanks as always for reading UJ.