The Clientele
Formentera lovers with deep pockets.
The Hotel
A 14-bed property directly on the beach, this is likely the finest address in Formentera.  More of a restaurant with rooms than a 'hotel', it's already an insider fave; come here to eat, swim, sleep, repeat.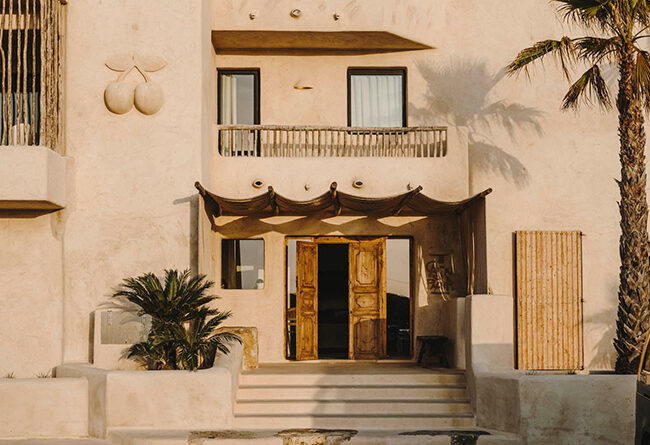 The Vibe
Pacha has gone back to its roots! And it was a good move. A stripped back property lets the views shine. Vintage Pacha posters, photos of the original nightclub, Pacha books in rooms, and a record player at reception let you know (firmly) that this is chilled, with a Pacha spirit.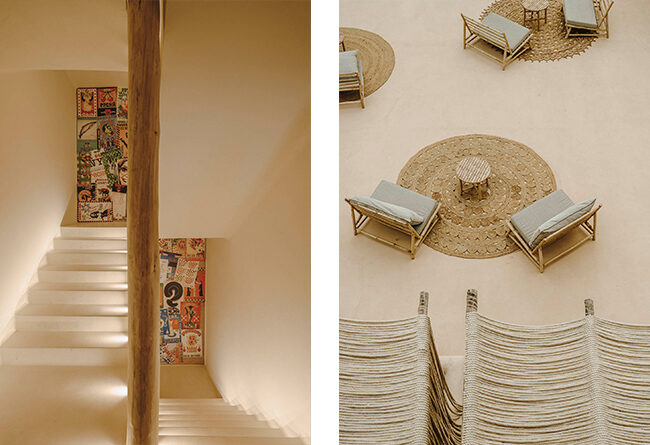 The Rooms
Softest piled linen pillows, poured polished concrete night tables, a headboard that also acts as a room divider; they've really made the most of their space here. Showers that have windows to the sea are highlights, as are seafront terraces. The fact that there's barely anything in the mini bar speaks volumes for the kind of place this is: a different kind of low-key five-star.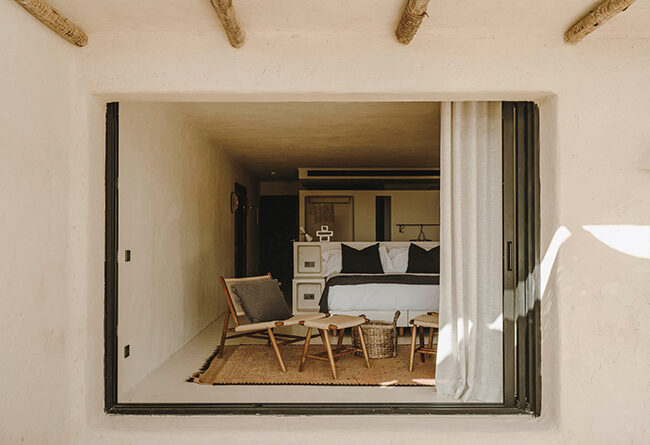 Food and Drink
Whether you stay here or not, dine in their restaurant – this is already definitely one of the best spots on the island. Here you'll find the classic dishes made with the freshest local fish and ingredients, including several fish that are native to Formentera. Spiny lobster, anchovies, gazpacho to share, whole turbot. Wines include natural options, and some more interesting rosés. The food is great, but the real draw is the view. All tables are seafront, some of which are on the sand, and there's an upbeat, bustling vibe throughout. Breakfast is the usual Spanish offering, with strong coffee, freshest of fresh OJ, and buttery pastries; we recommend breakfast in bed to take in the views.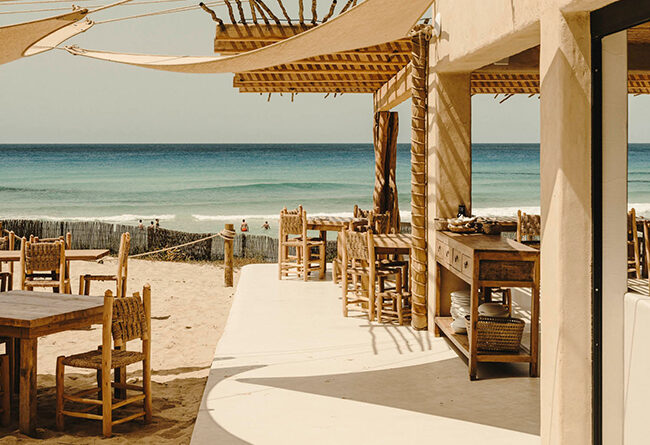 The Beach
You are on Migjorn, which is arguably one of the best beaches in the world, and the longest in Formentera. Guests of the hotel are given sunbeds to use, and the beach is serviced, so you can order drinks and lunch from a more 'snack bar' selection. Menu items include hamburgers, nachos and calamari sandwiches.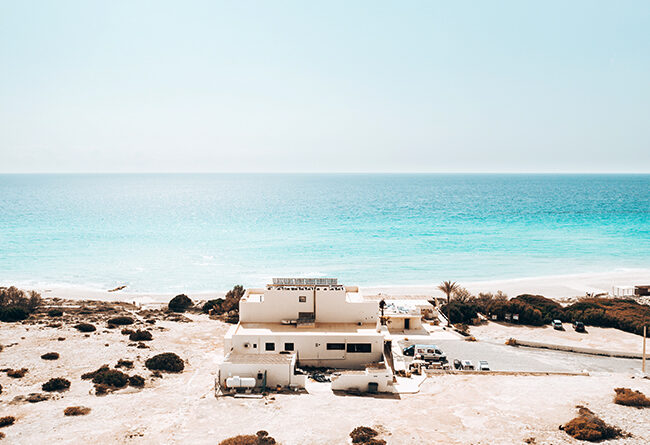 Highlights
The vibe. This is barefoot luxury at its finest. Make sure you get a night swim in.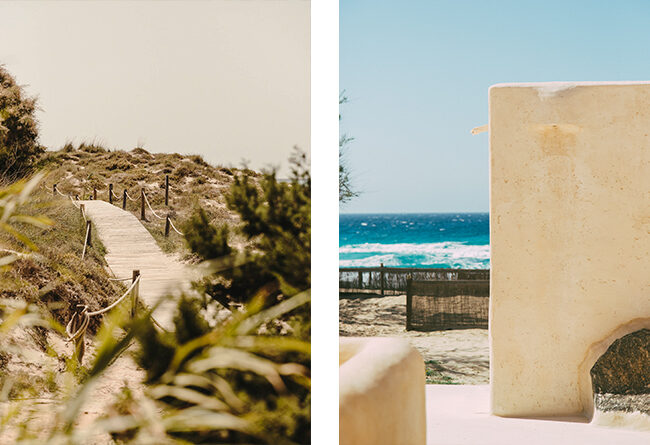 Anything Else
If you need anything, ask. From organising transfers and scooters, boats and even flowers for special occasions, if you ask, they will try. Also, if you're feeling sporty, there's yoga on the roof.