The Clientele
A real mix but overall, young and stylish.
The Hotel
Taking over an old hotel in the area of Santa Eulalia, Hotel Riomar is a breath of fresh air. A Tribute Portfolio Hotel (part of Marriott), here they have more flexibility to act independent, and it shows.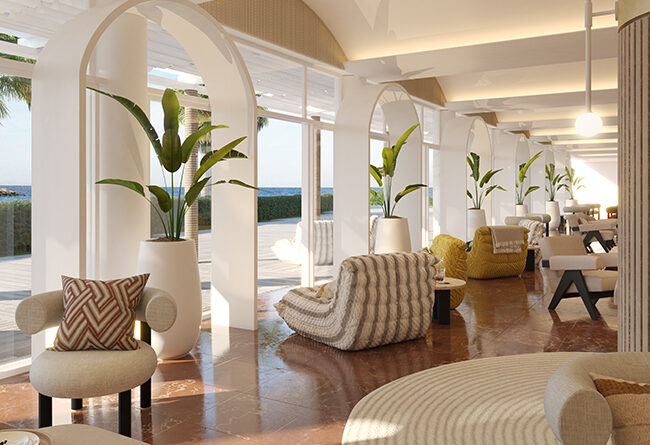 The Vibe
Good times! People are here to have fun. Buzzy but not hectic, with DJs by the pool and a bustling lobby, this is a new vibrant spot, and it feels it. The décor integrates original elements from the hotel's past and merges it with the new retro-nouveau update.
The Rooms
Opt for a sea view and sit on your terrace to take in the beach and sea. Leave your doors open and be cradled to sleep by the waves. Robes, slippers, refillable toiletries, Nespresso and minibars: they have it all. Beds are comfortable, and the top floors have the best views.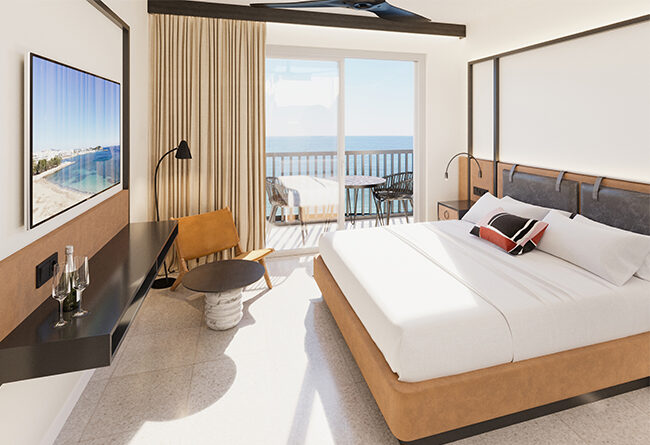 Food and Drink
The restaurant menu has everything from prawn carpaccio with ricotta and caviar and tuna tataki 'cupcakes' to quesadillas and burgers. Breakfast is the usual Med buffet, and the central bar in the lobby is a great place to start your night. The outside seating, with sea views, is special.
The Area
You are steps from the beach, and beach chairs / umbrellas can be hired very reasonably. You can also hire paddle boats with slides, should you fancy a laugh. You are on the Santa Eulalia boardwalk – lots of locals live here – so do go for a walk, sit in a square, have a look around. For runners, the boardwalk goes along the coast and there's a gym in the hotel, too.
Highlights
The pool. The sunloungers are comfortable, the music is good, and the service makes it hard to leave.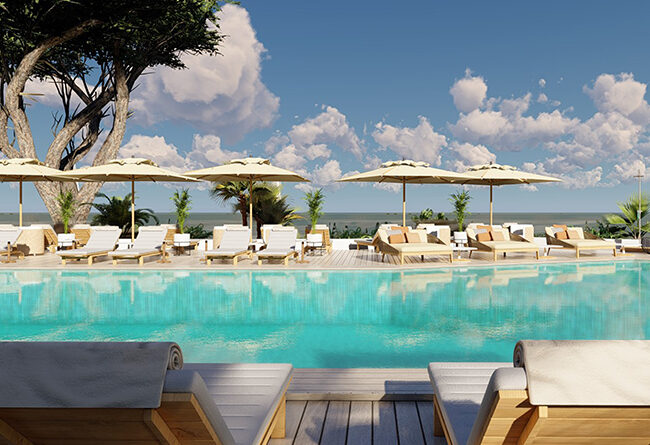 Anything Else
There's a (slow) ferry to Formentera in the Santa Eulalia port. The ferry might be longer, but saves you from going into town to catch it. There are lots of local beaches close, so ask the concierge and go exploring.