Well, we are saying it with caution, but Ibiza is open! Sure, who knows what's going to happen with clubs this year (or the amber/green lights), but for now, the restaurants are open. Outside gatherings are open. The water is clear, the locals are ready for business, and everyone is ready to see people! It's the summer of love, and we can't wait. So without further adieu, here's what's on our radar this summer.

Taryn and Team UJ xx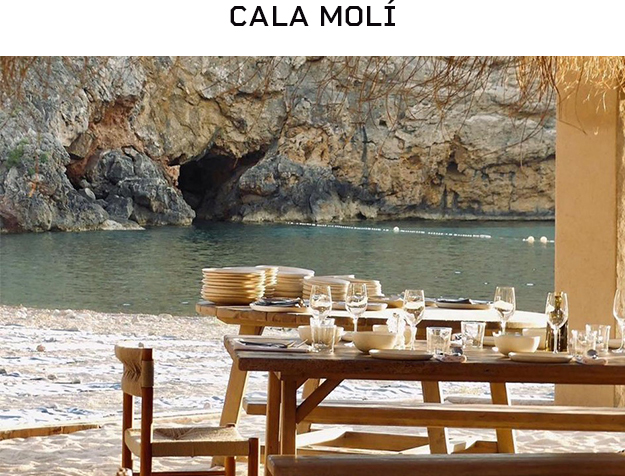 El Silencio
Silencio, Pharrell, Miranda, Arman Naféei

This seems like it's going to be the spot of the summer. Taking over the space that was previously Bagatelle (ooof), El Silencio is a collab between Silencio Paris and ToShare (the restaurant concept by Pharrell and chef Jean Imbert), with an art installation by Miranda Makaroff, design by Moredesign (the beach restaurant looks perfect – rustic, seaside), and music programming by Arman Naféei (ex-Chateau Marmont). They've certainly pulled in all the names! We've seen Cuts and Wines (Johannes, the ex-head of Cocoon's company) recently do a night there, we're hearing excellent things about the food, and the sunsets look special.

@elsilencio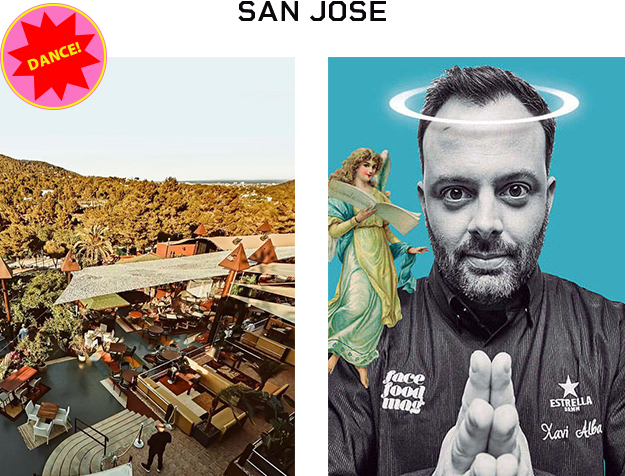 Cova Santa Gastroclub and Mixology
Amnesia + Xavi Alba

When you hear that Amnesia has partnered with the ex-head of the elBarri Group (Tickets etc in Barcelona) in Cova Santa (an outdoor space in the countryside that's built around a cave), you know it's going to be good. Cova Santa has long been home to after parties and creative events, and now, operating as an outdoor restaurant/club with DJs like Jamie Jones and Ricardo Villalobos booked in (and sold out) already, it seems like the perfect 2021 offering. We can't wait.

@covasantaibiza
With Serena Cook, Founder, Deliciously Sorted
If you follow Ibiza news, you've probably heard of Serena Cook. Founder of Deliciously Sorted, Serena is really the only concierge to know – if she doesn't know about it, it's likely not worth knowing. Serena, a UJ friend and fountain of wisdom, was nice enough to sit down to give us some insight on the season: what's she's excited about, as well as some hidden gems and more. Thanks S!

UJ: Which new opening are you most looking forward to this year?

SC: Casa Pacha, Formentera.
I absolutely love Formentera and there are never enough places to stay there.
It's a 14-bedroom boutique hotel, right on the beach, and the design is very organic and natural, all about barefoot simplicity, but it's got the Pacha edge.

READ MORE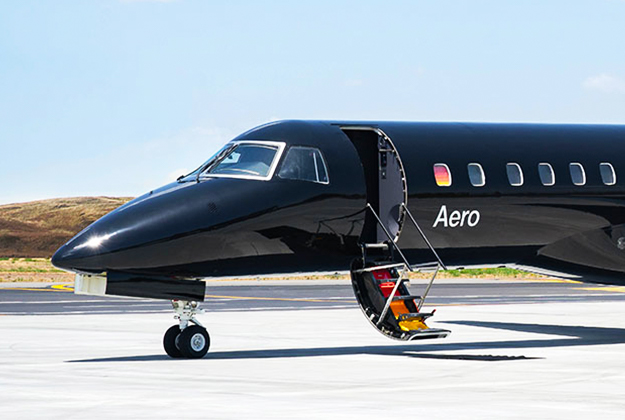 Aero
Ibiza-Mykonos direct
Partner content

You've heard us mention Aero before; it's the sleek 16-seater jet that you can book individual seats on. And as it's summer, they're currently flying direct from Ibiza to Mykonos, meaning you can skip the layovers and get straight to the turquoise waters. Reimagining private travel with a bespoke experience that prioritises guest well-being, on the Aero Jet you'll find hand-stitched leather seats, state-of-the-art mood lighting, and a custom sound system. Expect seamless personalised service, both on the ground and aboard the jet, where your favourite snack or cocktail will be waiting. Upon arrival, a dedicated Concierge team is on hand to assist. We're hearing great things; sign us up!

All flights are operated by Aero Guernsey Ltd., a registered Guernsey air carrier.

BOOK NOW!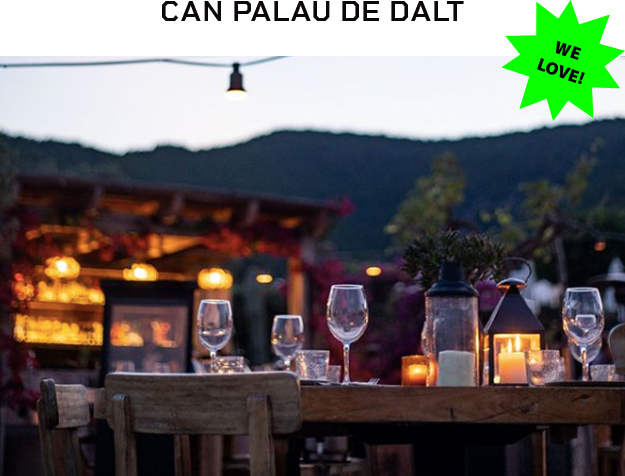 Casa Maca
Views and open-fire cooking

This place was strong from the beginning, and now, three years later, we're hearing it's really coming into its own. The family behind it (the owners of Mambo, Cala Gracioneta, etc) love food and music, so here you'll find the best of both, with a great crowd and views of the old town. We hear their wine collection now includes some really special bottles, and they always have good mezcals. Watch their Instagram for special nights.

@casamacaibiza




OD Sky Bar
Sunsets with views
Partner content

By now, you know we're Ocean Drive Talamanca fans – it ticks so many boxes for us! Location (central, but local); moments from the beach; close to our fave the Fish Shack; has parking; duplex suites with private pools; Champagne breakfasts… need we go on. And their Sky Bar, with a pool and 360 views of Dalt Vila, Ibiza town, and Formentera, is a great, chilled place to start the night. It's open every evening during the summer from 7PM-midnight, with dinner served until 11PM.

MORE INFO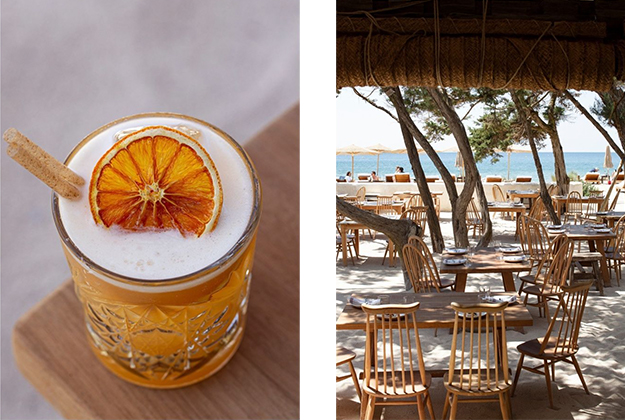 Casa Jondal Ibiza
Beside the seaside

This was the spot of the summer last year, and as so many of us didn't get out in 2020, be sure it's on your list this year. Stingray and scorpion fish, king crab and caviar. One for long lunch celebrations, for sure.

@casajondal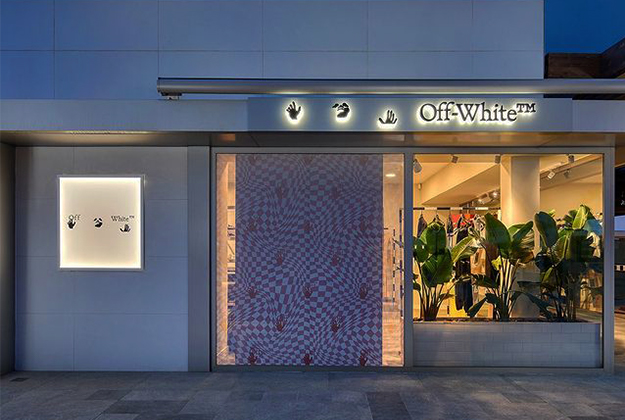 Virgil / Off-White™

We will never understand how this man has time for everything he does. Recent Virgil things we've looked at – his RA podcast, LV collection (loved it, have you seen the presentation? And the rave pieces?) – he also (as you likely know) DJs, is founder and Creative Director of Off-White™, and has about a million other projects going via his design studio, Canary Yellow. Virgil plays at DC10 (when it's open) and has just opened an Off-White™ boutique in the Marina.

Off-White™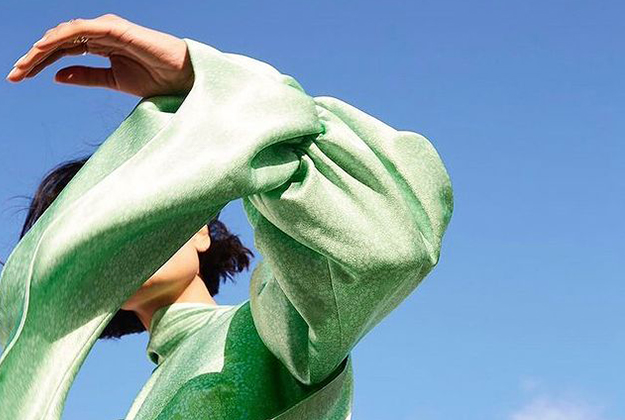 Six Senses, Agora
In tune with the times

So by now you know that Six Senses has moved into the north of the island, and excitingly, aims to be open all year. We've covered this opening before, so this time we're going to focus on the clothes… Curated by ex-Sunday Times Style editor Tiffanie Darke and Vogue Poland and Greece style editor, Daniela Agnelli, expect sustainable / natural fashion, with exclusive pieces and a palette that's perfect for Mediterranean days.

@agora.ibiza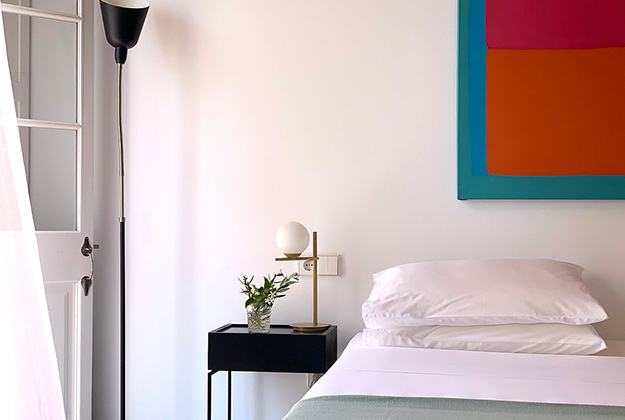 Fragile, Ciutadella de Menorca
We love it here

If you missed our review of Hotel Fragile in Menorca and are interested in a trip to the least-known Balearic island, have a read! From location to style and recommendations, they've really got it all.

Hotel Fragile Review | @fragilehotelmenorca




Rosé
By Idris Elba

Porte Noire is Idris' new rosé from Provence, produced by Château Sainte Marguerite; he also has a Blanc de Blancs Grand Cru Champagne produced by Champagne Sanger. Oh, and while we're on the topic, Snoop has a new rosé too (….).

@portenoirewines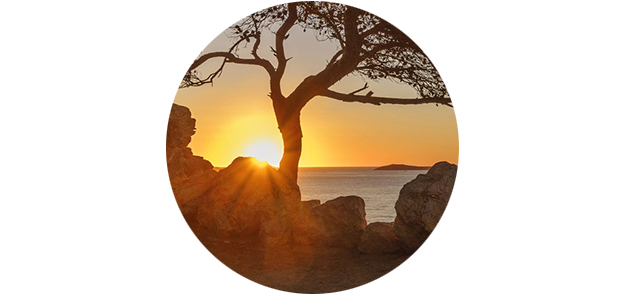 Sunrises
Start off right

Well, now that we've had a year of early-to-bed, we're wondering if sunrise will be getting up early, or still going to bed late. Let's see. No matter what, catching the sunrise is always good. Our friends at MAV have put together a sunrise mix.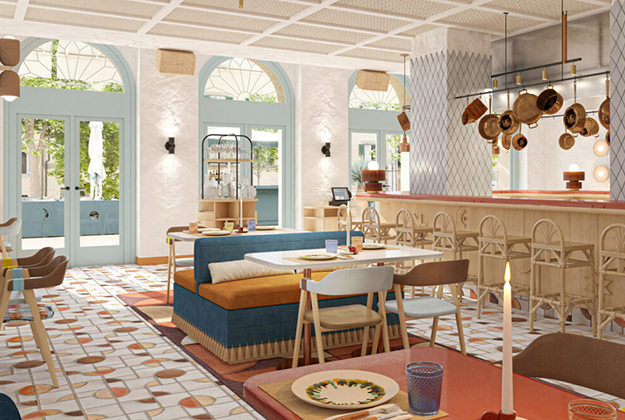 Experimental Group
Taking over Hotel Montesol

If you missed the news flash on our homepage, the Experimental Group are taking over the historic Hotel Montesol, first with the F&B (including a new restaurant, Sabbaba Montesol, with an ex-Palomar chef at the helm), and then with the hotel in '22.

Read about it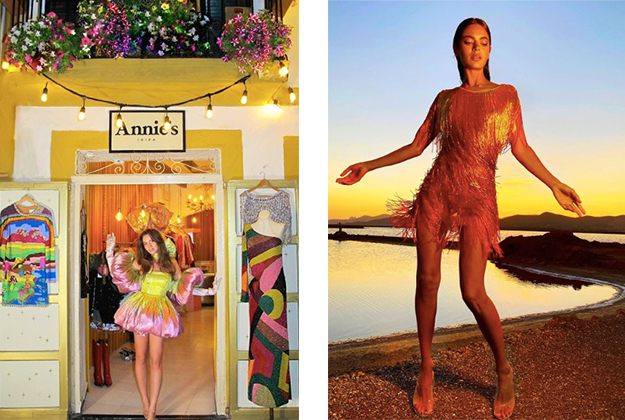 Annie's
Fun, fun, fun

You may have seen Annie's on Newburgh Street in London, but if you haven't been to her original boutique in Ibiza, make sure you visit. Sequins, feathers, catsuits and ruffles; handmade, vintage, and one-of-a-kind pieces; she has an incredible eye for fun clothes and a seemingly great ability to make people have a good time while trying things on. A special place indeed.

@anniesibiza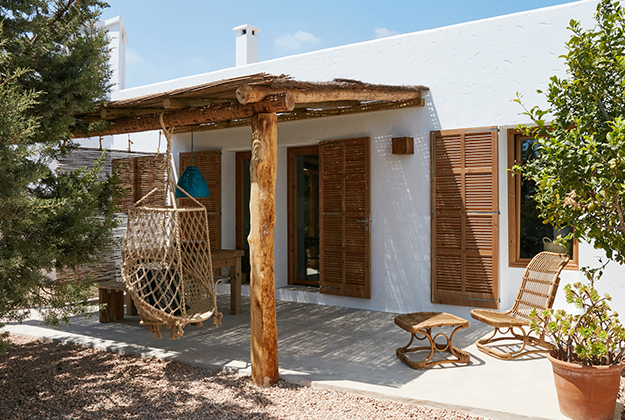 Can Tres
Secluded bliss

The older we get, the more we crave Formentera, and these three apartments, with beautiful design, colours (we love the turquoise accents) and layouts look great. Book one, or speak to them about taking over the whole house.

@cantresformentera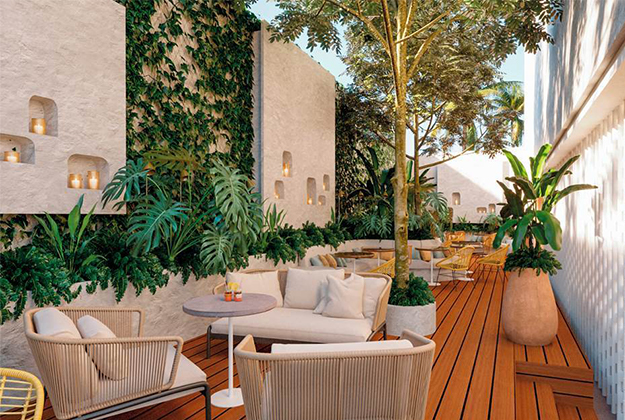 Nativo
'Barfoot luxury' by the owners of Aguas

We don't know much about this one, other than it's new and from the owners of Aguas (a five-star close by), they have healthy and Peruvian menus in the restaurants, a rooftop zone with a pool, movie space, and sea views, and you get access to the Aguas Spa (which is good).

@nativohotelibiza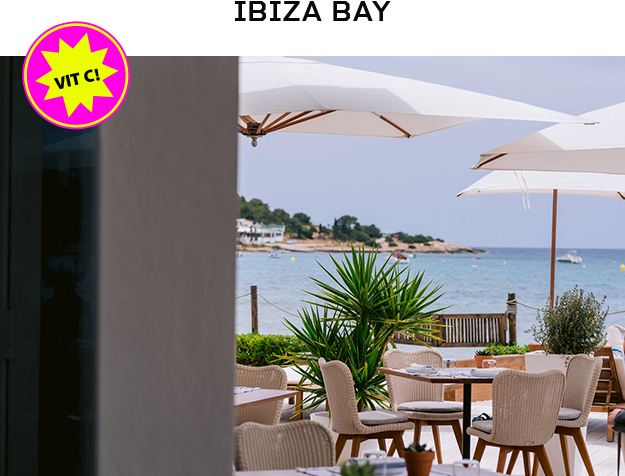 BiBo
Dani García in Nobu Ibiza

Dani García is one busy man. A new restaurant in the Mondrian London, his roster of excellent restaurants in Spain (we want to try the Smoked Room), and he's now also opened BiBo Ibiza Bay at Nobu Ibiza. They say it combines a brasserie, tapas bar, and steakhouse and is a pop up for now. Here's hoping!

@danigarcia7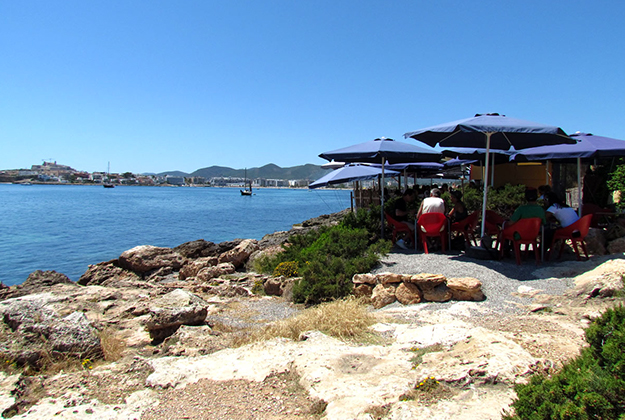 Fish Shack
Is back

After last summer's scare, will it open again? Did Pacha buy it? Was that the last plate of gambas we will ever eat by the sea? We can now say, The Fish Shack is back. Hooray!

MORE INFO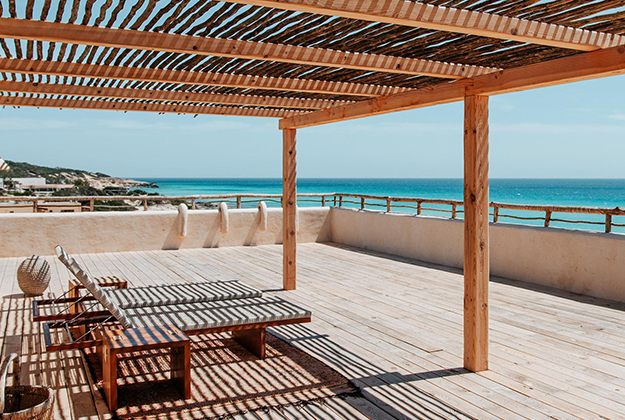 Casa Pacha
Small and perfectly formed

You've heard Serena say above, this is the spot she's most excited about this year. We think it looks pretty great too. With so few rooms, be sure you plan ahead. Want to take a water taxi transfer? Try Hot Fish.

READ MORE




'Oh, we're going to Ibiza!'
Finally

Do you have something in Ibiza that we need to check out? If so, please let us know as we're going on tour next week. And if you're interested in more Ibiza info, follow us on Stories.

@urbanjunkies

(c) 2021 Urban Junkies. All rights reserved.

Reproductions of any portion of this website only with our express permission. Urban Junkies is a free weekly mailer. All listings and features are editorial: We do not receive any payment from venues, artists or promoters. Every effort has been made to ensure accuracy of information listed but we cannot accept responsibility for errors or omissions.

We have updated our terms and conditions link and privacy policy link to make it easier for you to understand what information we collect, how we use it and what rights are available to you to control your information. The privacy and security of your information are very important to us. If you have any questions or comments, please send us a message by info@urbanjunkies.com. Thanks as always for reading UJ.