Details
UJ: Which new opening are you most looking forward to this year?
SC: Casa Pacha, Formentera.
I absolutely love Formentera and there are never enough places to stay there, so this is a very welcome addition!
It's a 14-bedroom boutique hotel, right on the beach, and the design is very organic and natural, all about barefoot simplicity, but it's got the Pacha edge – all the rooms have Pacha names, the location is amazing, and obviously there's the musical touches, and they do sunsets and happenings.
I celebrated my birthday there; we took six rooms and had a fabulous time – the food is amazing. It's typical Spanish seafood – very fresh and clean.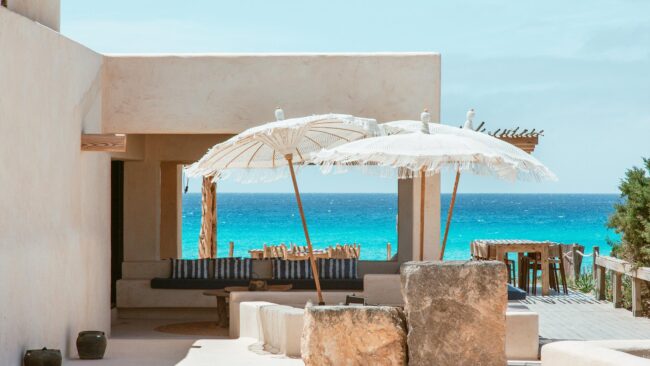 Casa Pacha
UJ: And what old faithful are you most excited to get back to?
SC: The first thing that I am going to be doing is going to Cova Santa tonight (!), where Sasha and various other greats are playing.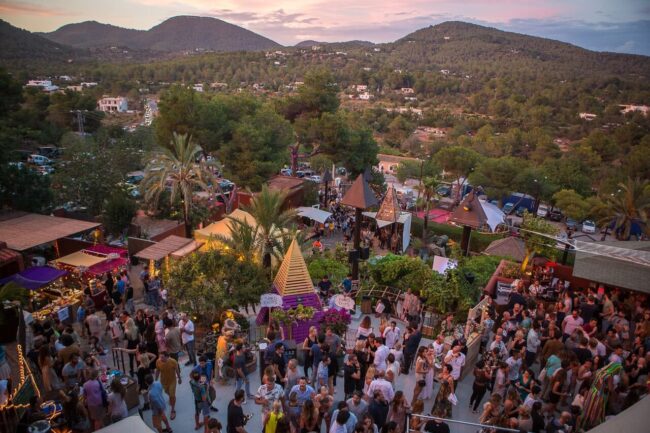 Cova Santa
UJ: You always have the best little black book. Is there someone new ('20/'21) that you think we need to know about?
SC: My new recommendation would be Freddie. She used to work in Notting Hill and does the most amazing London-style facials. She uses the best products, and does whatever your skin needs. She's truly amazing.
UJ: If you have the day off, where do you head?
SC: To my new house near Benirrás! But I also just like to swim at any of the beaches in the north – Cala d'en Serra is a great one because there's no phone reception. I like any secret beaches.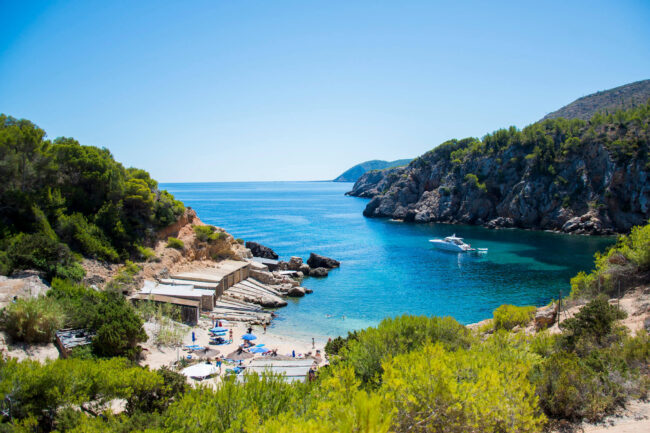 Cala d'en Serra
UJ: Any insider venue/location that you love and don't mind sharing with us?
SC: Las Puertas del Cielo, which is on the north west coast. It's an amazing, super chilled, lovely place to go for spectacular views, and is off the beaten track, but also very old-school ibiza. It's not really a chiringuito but you can eat and drink there. It's the most magical spot.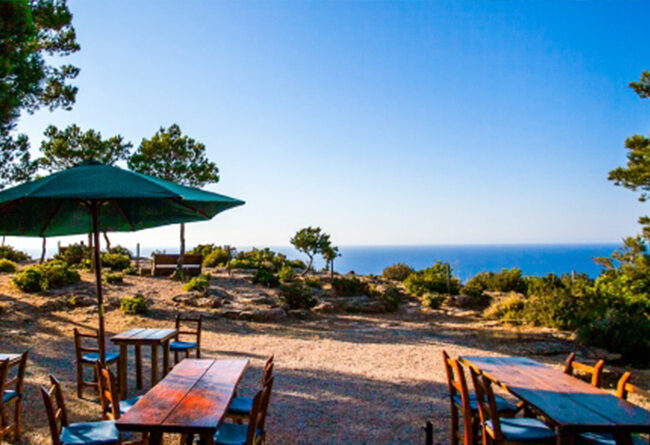 Las Puertas del Cielo
UJ: Is there an area that you think is having a bit of a 'moment' this summer?
SC: The west coast is having a bit of a revival. Obviously, it's the most beautiful because it gets sunsets, which is why it first became overdeveloped, but now some really strong brands are coming in.
The Mambo boys set up Cala Gracioneta a few years ago, and that's one of my favourite beach restaurants. It kind of paved the way for OKU, a new 5-star, super-stylish hotel opening right around the corner.
You've also got El Silencio, which has taken over Cala Moli, which is absolutely delicious. I highly recommend it for a sunset dinner.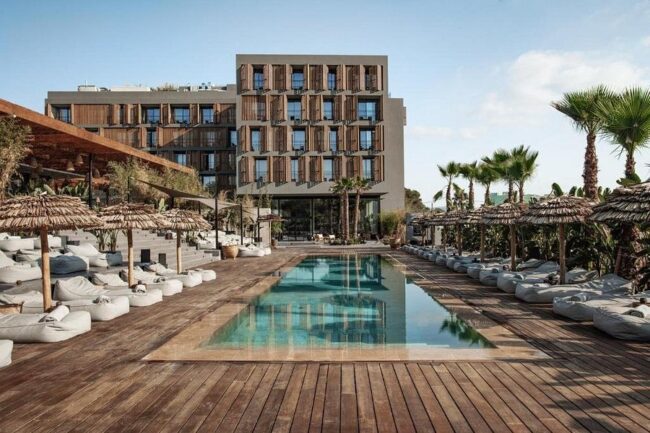 OKU
UJ: Tell us about IBZ Preservation.
SC: I co-founded Ibiza Preservation in 2008, and now the charity literally runs itself. It has a life of its own and is close to my heart.
We are involved in amazing projects – one is Plastic Free, where businesses in Formentera and Ibiza stop using at least three types of single-use plastic to get a certificate from us which is working phenomenally well.
We've also backed Ibiza Produce, which connects farmers with chefs, restaurateurs and shops to sell their produce. Since the IPF has been in existence, organic farming has doubled on the island.
We also have the Posidonia Project, the Sustainability Observatory, where we work with the Mallorca and Ibiza universities to measure things like he water table, recycling, use of solar energy, etc, which we use to lobby the government and the Marine Forum, where we get international and local bodies discussing how to keep our waters clean. The ultimate would be to have a marine reserve where you can't even fish.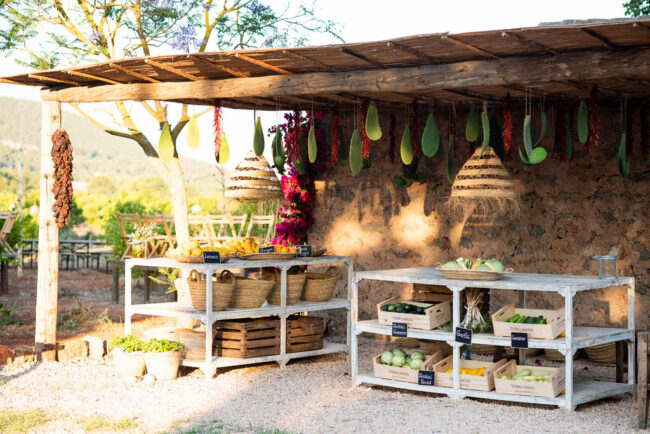 Ibiza Preservation: Ibiza Produce
And Deliciously Sorted News?
The Deliciously Sorted news is this summer is back to business!
It's incredibly busy – obviously everyone is booking last minute, and it's really exciting to see the island thriving so that Deliciously Sorted can do what we do best: organise dream holidays that are stress free for all of our lovely clients!
See you in Ibiza.
THANK YOU SERENA!