Clientele
Well-heeled yacht brigade, DJs, monied families and couples.
The Hotel
Located in Ibiza's Maritimo, in front of the marina, close to the Formentera ferries and a stone's throw to Ibiza town, this location is really as good as it gets, if you want to be central. A large, cruise ship-looking structure (from the back), this hotel has been home to some of Ibiza's leading events like the International Music Summit.
The Vibe
This is a chic affair. As one of Ibiza's best spas is here, there's a mix of people wafting around in robes and people here on a more business-and-pleasure trip, taking calls respectfully on the outdoor sofas. In normal years, you'd see DJs aplenty by the pools, as this is an island favourite for those working, thanks to its great service and location.
The Rooms
Doubles here have standalone tubs, terraces with sofas, and many of the suites have private pools and incredible views of Ibiza town. All0 185 rooms have luxe fittings and Loewe toiletries. There's a great use of space in the standard rooms, with showers tucked away behind what could look like a wall.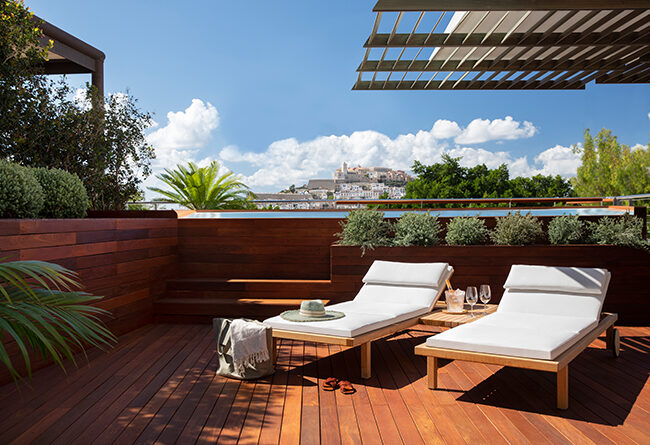 F&B
The F&B offering is a definite highlight here. Start with the breakfast buffet, which includes a cheese section that's better than most. Also included are detox juices and Champagne, and everything is served to you, which is useful in a Covid world. Opt for a table outside and watch the world go by.
Óscar Molina heads up both the poolside restaurant menu and the more formal La Gaia restaurant. Highlights of the Med poolside menu include Ibicencan spiny lobster with free range eggs & French fries and lobster stew, fisherman's style, both which need to be booked 24-48 hours in advance.
And La Gaia is a 15-course, 3+ hour Japanese / Peruvian extravaganza, guided by a great maître d' and sommelier. Highlights include things like sea cucumber and amberjack tiradito, and at €100 pp / €160 pp with wines, this seems almost reasonable for Ibiza.
There's also a Cipriani here, and we're watching to see what replaces HEART, which is also on the property.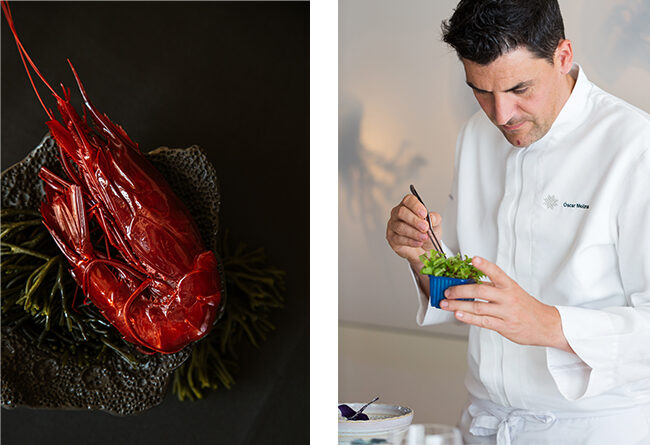 The Spa
This is a spa hotel, so make sure you book ahead (they are extremely busy) and try a treatment. Highlights include the Ayuna Volcano life facials which use volcanic glass and lymphatic massage to detoxify, the hydrotherapy circuit, and the rain / mist showers. If you're an Ibiza local, they offer a spa membership, too.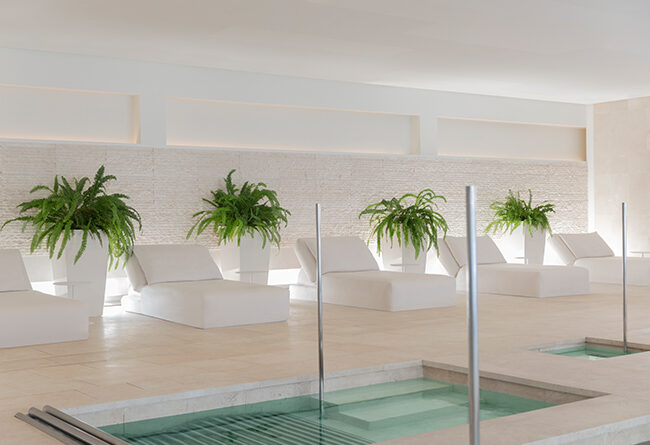 Experiences
Most clubs aren't open, but never fear! This year they've launched experiences to entertain. Two that stand out are the Bodegas Can Rich wine tour close to San Antonio, where you can meander through the vines, see how the wines are bottled, learn a little and taste a lot; these are great wines, and they have olive oil and salts too. Or book in for a day trip on a llaut, a traditional sailing boat that saunters along the coast (you can drive it yourself, or ask for a skipper).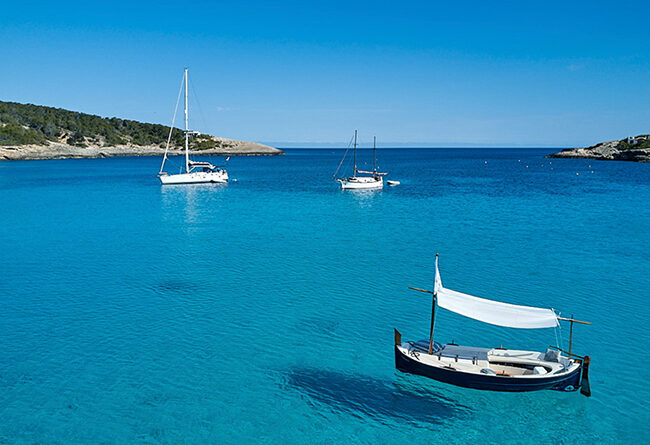 Highlights
The spa. Nothing says vacation like a robe, slippers, and soothing hands. Their Bentley transfers are luxe, and an afternoon spent at the adult's pool, with a lobster rice and cava is a good way to while the day away. Do make time to do the wine tour at Bodegas Can Rich, too – it's nice to venture out and do something different here.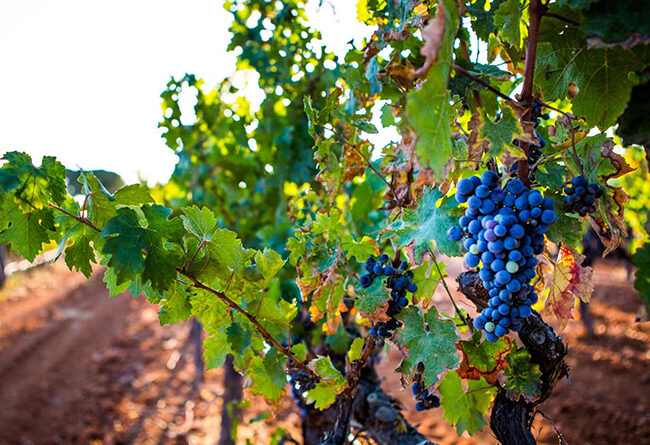 Anything Else
They are known for their contemporary art collection, so look around! We love the exhibition outside of La Gaia restaurant in the bar, which is a collection of old Ibiza photos by Tony Keeler. And should you be travelling in Covid times, they do PCR testing in suite, with a 24-hour turnaround.