After a recent trip to Ibiza where we stayed at four hotels in 10 days, fun was had – but we're ready for the pace of September and October. Less everything: crowds, planning, racing around; just extended afternoons on the beach, and of course, those closing parties. Can't wait!

See you on the dancefloor.

xx Taryn and Team UJ xx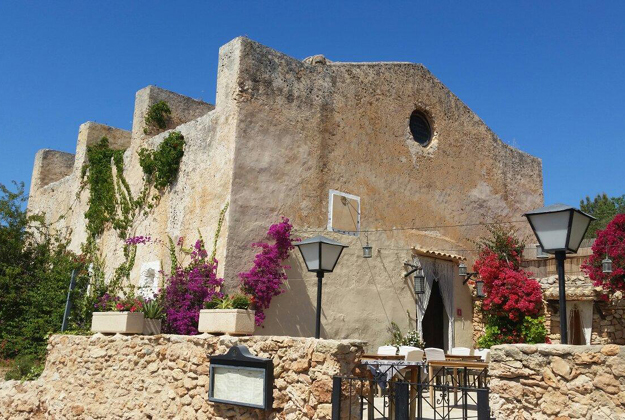 Sa Capella

From the family that brought us island greats like Café Mambo, Cala Gracioneta, La Torre, and Casa Maca comes their latest opening, Sa Capella. Taking over a much-loved restaurant on the island in an 18th century church, they have stripped things back and injected their Grupo Mambo touch into the kitchen and bar. The menu focus is open fire, and the cuisine is Basque; they're just getting going, but it's truly a special space that really shines at night. The renaissance of an Ibiza icon indeed.

MORE INFO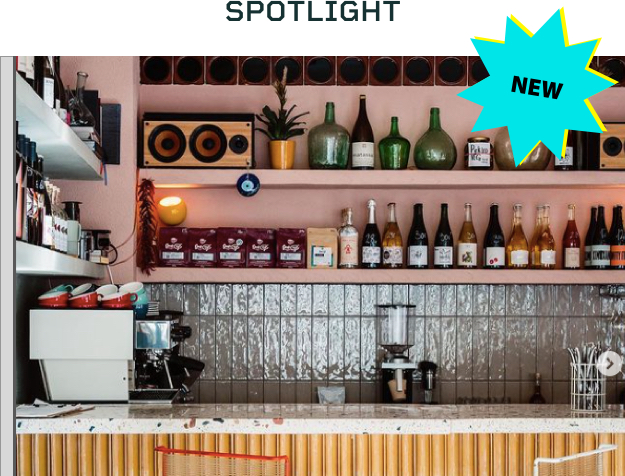 Sed Ibiza

Sibling to the excellent Hämbre, Sed is their new-ish natural wine/pastries and deli shop. Come here to get a bottle or magnum of the good stuff to takeaway, or sit on the promenade and have a glass and a bite – we have it on good authority that their egg sandwiches are delicious, and we also spotted a slushie machine, which we're hoping will be of the wine kind.

MORE INFO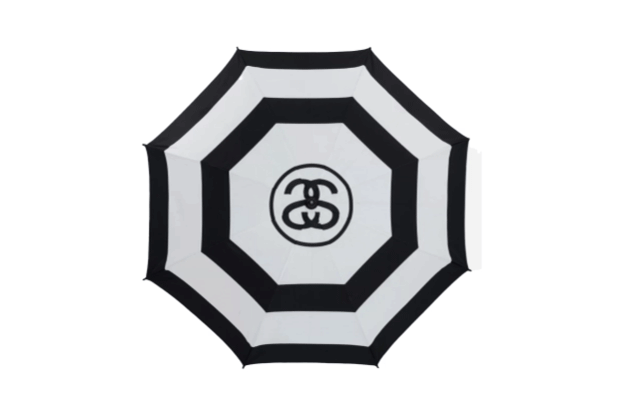 Beach Umbrella

For those last sunny afternoons, you know what you need? A Stüssy beach umbrella! You may have to buy this from Japan to find it in stock right now, or keep checking for it to be restocked in the UK.

MORE INFO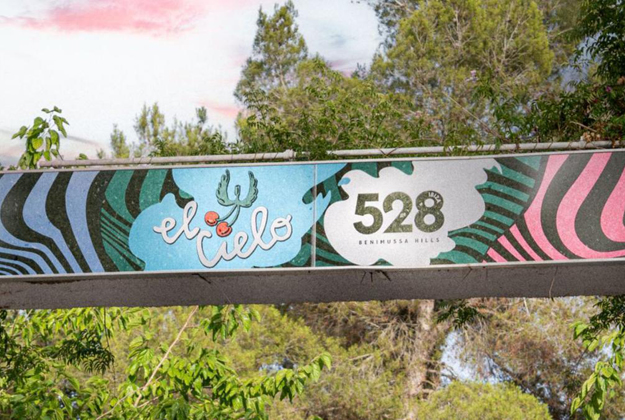 El Cielo by Pacha at 528

This seemed to happen quite quietly. The space that was 528 (and at times a cabaret venue, and then a private party venue), has been taken over by Pacha and is now called El Cielo at 528, and is throwing outdoor parties – we're hearing good things! No Art are throwing the closing party on 28 Sept, from 4-11PM.

MORE INFO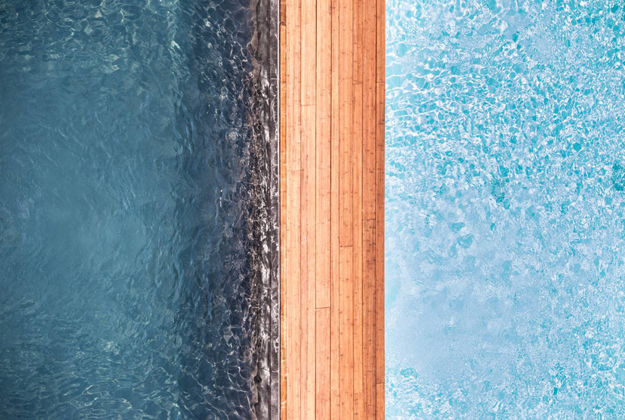 OD Art Awards
Partner Content

We've said it before, but art is increasingly becoming an important part of Ibiza, and Ocean Drive Talamanca, the official hotel of the CAN Art Fair, has always participated in the 'scene'. This is also the sixth year of the OD Art Awards taking place at Ocean Drive Talamanca, with an exhibition of the entries on from 27 Sept-13 October. Want to participate? This year's theme is Legends of Ibiza, which is a good one, as Ibiza's history and the people who've shaped it have always been and always will be an important part of the island. So interpret the theme as you wish (legends come in all forms! Especially on this island), and submit a painting, sculpture, or digital work that suits. The max size is 110 x 110cm, unless you request permission for something larger. Works must be submitted by 15:00 on 15 Sept, and the grand prize is €1500. For more details read here.

OCEAN DRIVE TALAMANCA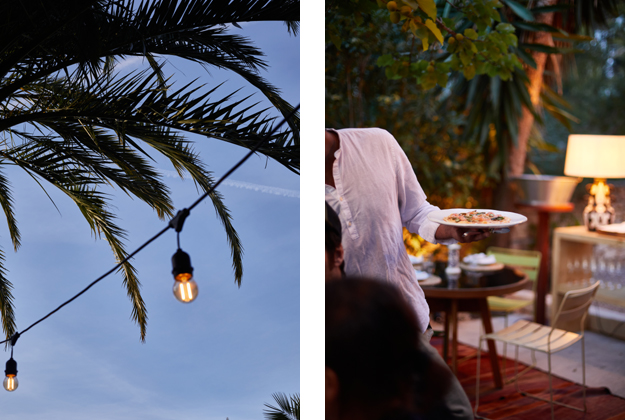 Casa Linda

Casa Linda, the relatively new restaurant in the boutique hotel Jardines de Palerm, is from Tomás Abellán, son of the acclaimed Michelin-starred chef Carles Abellán. Set in a gorgeous garden in San José, at night the festoon lights twinkle and the pines sway, creating the perfect atmosphere to get settled and have a relaxed evening. The head chef has spent time at Tickets in BCN, and the menu is simple but uses the best local, seasonal ingredients. We're hearing good things.

MORE INFO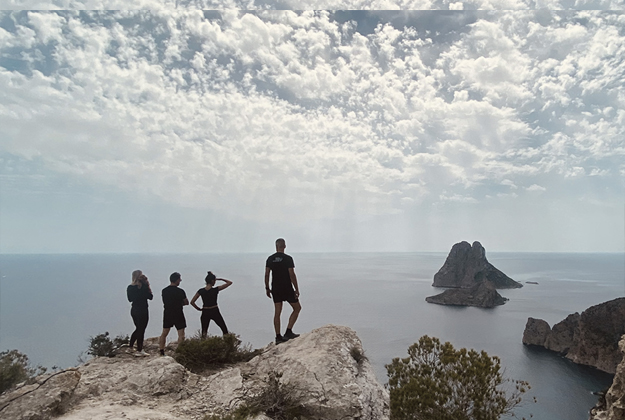 Hiking at Nobu Hotel Ibiza Bay

Looking for a close to the Ibiza season that's not in the form of a party? Nobu Hotel Ibiza Bay are hosting holistic hike retreats in September and October, with the much-loved Manuel Ehrensperger from Ibiza Hike Station (who had not ONE slot available this summer when we tried to book him in July, he's that popular). Over these three-night retreats, you'll do three of Manuel's favourite hikes to areas you likely couldn't find alone, accompanied by breathwork and meditation along the way, and end each day with a good night's rest at the five-star Nobu Hotel Ibiza Bay. Luxe outdoorsing: our favourite kind. Also included are daily healthy breakfasts, a massage at their spa, an omakase dinner at Nobu, and a welcome pack with essential hiking bits. Dates that still have availability are 24-27 Sept and 22-25 October and the complete program is here. For more information or to book, email Nobu.

MORE INFO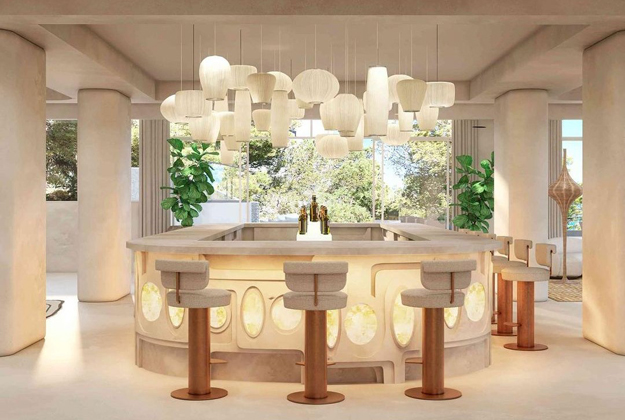 Sun & Moon
Mondrian Ibiza - Preview Season

You've heard us mention Mondrian Ibiza and it's now open for its preview season. Set in Cala Llonga, here you'll find a hotel that's surrounded by pines, with direct beach access, which is truly a unique offering. The neighbourhood, Cala Llonga, is as local as it gets, and you're only an approx. 10 minute drive from Ibiza Town, too.

As for the hotel, the design is as you'd expect for a Mondrian: there's bespoke contemporary furniture and art throughout, and the central Sun & Moon bar is, even by global standards, very special. The hotel may have city vibes in décor and service, but it's definitely sprinkled with a breezy Balearic beat; huge front windows really connect the property to its surroundings and allow both sun and moonlight to stream in.

By day, relax by one of the three pools the hotel shares with its neighbouring sibling hotel, Hyde; chill on the beach; or there's even a ferry to Formentera that leaves from the dock next to the hotel. There's a good-sized gym, and by next year there will be even more of an active/wellbeing offering, as well.

The F&B for the launch season is great, too; dine by the pool with sushi, salads and heartier sandwiches, have small plates with their innovative drinks menu (by our friends from Three Sheets) at the main bar, or head to the Mexican-inspired Cuyo next door for breakfast, lunch or dinner. They also have a small café with coffees and pastries.

And as it's a preview season, prices are discounted, which is always nice. Book now to check out the new kid on the five-star Ibiza block.

MORE INFO


TMB at Hï

You know we love The Martinez Brothers, and after going to their night at Hï mid-August, where their younger brother Matt and their dad, Steve, played the WC (water closet), with their mum and sister in the booth throughout, we couldn't love this family any more. They all played Café Mambo first, too. It's a family affair! More of this please.

THE MARTINEZ BROTHERS AT HÏ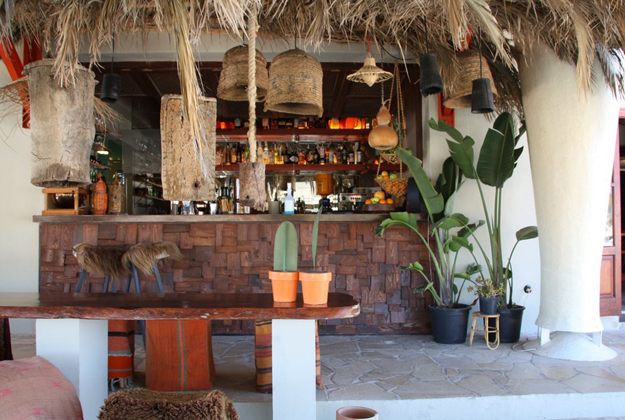 Los Enamorados

If you're looking to head north, Los Enamorados in Portinatx is a great choice. A nine-bedroom boutique hotel, rooms are eclectic and cosy, with crystal clear sea views. The owners – a former basketball player and journalist/editor – have collected pieces from across the globe; every inch is packed with a treasure of some sort. We'd heard this and had been before, but when you actually stay there you're gobsmacked by just how many hand-picked pieces there are in this residence. That's not easy to do! The true star for us, however, is their waterfront terrace, which buzzes from sunlit morning coffee to nightly sunset with music. The food menu is varied (tacos to tapas), and there's a drink made for each of the nine rooms. Hike to the lighthouse nearby, go out with the divers, or just check out this quirky town. There's a definite Aftersun vibe in Portinax, and we're here for it. One part fashion, one part fisherman's hut, this hotel has a lot of soul.

MORE INFO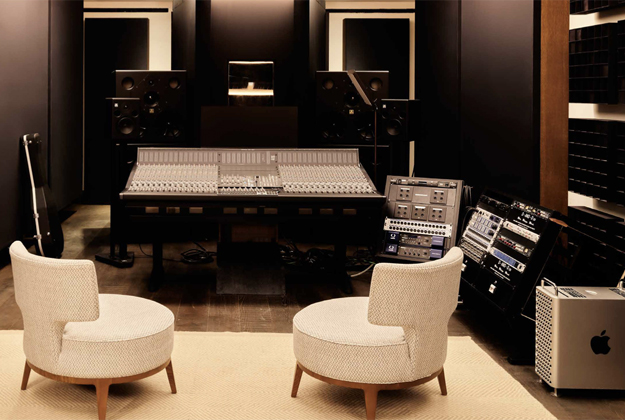 Recording Studio at Six Senses

Are you or anyone you know looking to work on an album or do vocals for something? The recording studio in the Beach Caves at Six Senses Ibiza is in a great location, and makes things easy. Chic and serviced (both with F&B and a sound engineer), you can stay at the hotel – the Cave Royale Suite is actually connected – and work at their well-equipped studio, all without leaving the property.

MORE INFO




Aguamadera Ibiza

If there's one new agroturismo we've heard a lot about recently, it's Aguamadera. Come here to disconnect, or book a table for dinner or one of their special events. Sign up to their newsletter for timely info.

MORE INFO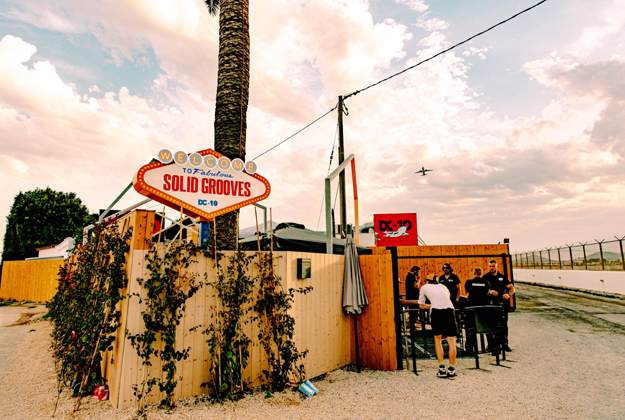 @louisnesbitt
Our Pick

So for us, it's always the same. Solid Grooves at DC10 (Thursday, 28 September: get well Bibi!), The Martinez Brothers at Hï (Tuesday, 3 October), Paradise at Amnesia (Wednesday, 4 October), Circoloco at DC10 (Monday 9 October), Amnesia Closing Party (Saturday, 14 October), and Solomun +1 at Pacha (Sunday, 15 October). Also a new addition, potentially the day-to-night Vortex at Ushuaïa and Hï (Saturday, 7 October). There are more great ones, but you can only do so much…

IBIZA SPOTLIGHT COMPLETE FIESTA CALENDAR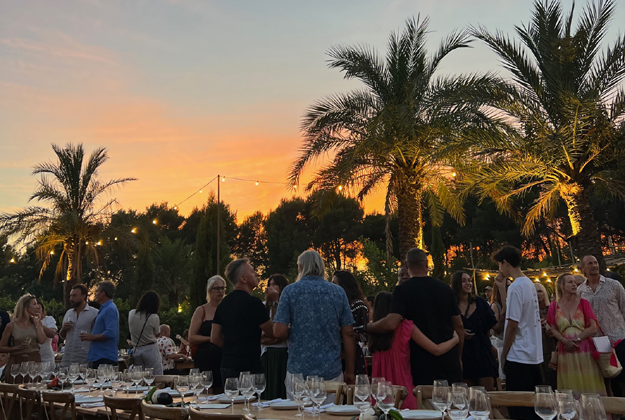 Ottolenghi at Atzaró

A huge thank you to Atzaró for having us at their Ottolenghi dinner with Yotam himself, in their beautiful vegetable garden. It really was such a special night – the crowd, setting, production, and of course, the menu. Look out for any other events they do here in the future.

ATZARÓ

(c) 2023 Urban Junkies. All rights reserved.

Reproductions of any portion of this website only with our express permission. Urban Junkies is a free weekly mailer. All listings and features are editorial: We do not receive any payment from venues, artists or promoters. Every effort has been made to ensure accuracy of information listed but we cannot accept responsibility for errors or omissions.

We have updated our terms and conditions link and privacy policy link to make it easier for you to understand what information we collect, how we use it and what rights are available to you to control your information. The privacy and security of your information are very important to us. If you have any questions or comments, please send us a message by info@urbanjunkies.com. Thanks as always for reading UJ.