… it feels like summer! And that's never a bad thing. If you're bored of the video hangs, and digital workouts, overeating and drinking – join us in entering isolation Phase 2, where we'll be looking to actually make the most of this time. Whether that be learning a new language by Skype, finishing a business plan, or just eating less cheese/drinking better wine, let's step it up! One thing this lock-in has done though, is shown us how together we can feel, apart, which was unexpected (and welcome). Dazed's #alonetogether series feels quite apt. So without further ado, let's stay positive, be nice, help others, and get out of our PJs every-single-day.
HAPPY EASTER ALL!



The River Cafe
Hit List
Where we want to go when this lifts
It's not new, and it's not a unique recommendation either, but sometimes an old favourite is just what the doctor ordered. And a table at The River Cafe, in the sun, for a luxe afternoon, is definitely going to be one of our first post CV visits.
The River Cafe
Drop
App it up
Drop is a wine store and delivery service from the vino gurus at 10 Cases (we also want to go there post lockdown). They deliver same-day in London, from 12pm to 5pm, and have a daily price drop on a limited number of bottles. Subscribe to their newsletter to get wine updates. We like their app, too – it's easy to use, and the selection is great.
Drop App
Jacobi Anstruther
Founder, IRIS

IRIS helps you listen to music better. Simply stream your Spotify playlist through their app – which changes sound wave frequencies, putting your mind into a more meditative state – and experience the difference. As a serial entrepreneur and ex-member of the DJ quartet Housekeeping, Jacobi tells us a little about what's on his radar right now.

UJ: What's the first restaurant you'll go to when the lockdown lifts?
JA: I think that's one of the things I miss the most in this current situation – sitting down with my family and friends over a long dinner and just catching up. I'm going to say Mediterraneo in Notting Hill: good pasta, wine and a cosy atmosphere.

UJ: Any news at Iris that you want to tell us about?
JA: At IRIS, we are conscious of the situation happening around the world right now, so we are taking the time to give back to our community with sound healing and meditative sessions embedded with the IRIS technology to encourage people to connect to themselves and the audio they consume to better help their mental state while isolated. The first of these will be going out next week.

Download the free IRIS app here
Read more


Sponsored Listing
The British Museum Podcast
Tune in
Tired of exploring your own living room? Then subscribe to the free British Museum podcast and you'll be taken behind the scenes at Britain's most popular museum, exploring myths, mummies, and ancient Mesopotamia – all without leaving your house. Take a journey through human history, meeting scientists, curators, authors, artists, and special guests along the way. A recent episode delved into the story of the first woman to run for president of the United States. Plus, you'll hear strange stories such as how Alfred Hitchcock filmed scenes for his first non-silent movie at the Museum, and how conservators have been faced with poison when unpacking arrows from South America. Subscribe today and start exploring the world from your sofa. The British Museum podcast is free and available wherever you get your podcasts.
The British Museum Podcast
Party for One
PINK
We're still of the belief that a bit of fun in our wardrobe is necessary in these times, so this week, we're looking to our feet for that fun. Pretty in pinks. *Some deliveries may be delayed.

Balenciaga | Off-White | Wandler | Nike x Off-White
UJ Playlist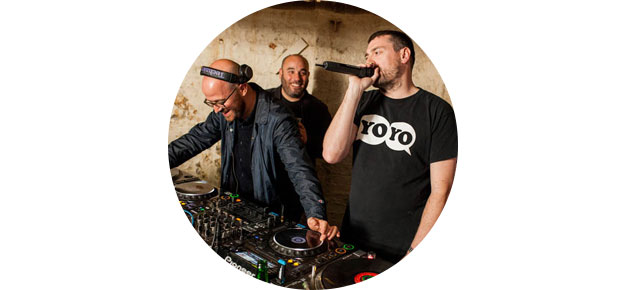 Leo's Lockdown Mix
Remember YoYo? Those were the days….. Well, Leo from YoYo's getting us through isolation with his great beats – check out this lockdown mix he recorded from his west London rave shed. We actually knew very few of the artists on it – which was very welcome! Educational listening. Perfect for a lazy Easter weekend soundtrack. Turn. It. Up.
Leo's Lockdown Mix

The Grey Goose Martini
Martinis
Keep it classic
It seems to be the year of the martini. And now, it seems like everyone is trying to make them at home. Here's a classic recipe from our great friend, Joe McCanta, Global Grey Goose Ambassador. And if you don't have any vermouth? According to Joe, "You can always make your own twist on a vermouth. Just take some white wine, add in any dried or fresh herbs (I like rosemary & thyme but dried spices like cardamom or white pepper work too), add a touch of honey for sweetness and let it all sit to infuse overnight."

The Grey Goose Martini: 50ml GG Vodka, 10ml Noilly Prat dry vermouth, dash of orange bitters, lemon zest. Ratio should be 5:1 vodka to dry vermouth. Chill your cocktail glass, stir (don't shake) and make sure you cut the white pith off your lemon zest. Salut!
Joe McCanta
A Little Moore Conversation
Talks with the biggest names in electronic music
Ralph Moore knows his music. An encyclopedic music guru, artist manager (Acetate) and contributing editor (Mixmag), he definitely has the music knowledge, but it's his relationships with artists and enthusiasm for the industry that truly set him apart. His new podcast, A Little Moore Conversation, is already at number 5 on Apple (amazing) and includes talks with music icons like Fatboy Slim, The Black Madonna, Pete Tong + Stuart Price. We're calling it now: there should be a TV show next. Listen now!
A Little Moore Conversation Podcast
Everyone's Pitching In
Buy now!
Thankfully, there are a lot of ways you can help right now. Donations, volunteering, and how about something for yourself or a friend, that also does good? We say this NHS sweatshirt from Sports Banger is a good place to start. Proceeds from the Ts and sweatshirts go to doing daily food and juice drops to Homerton, St Thomas's, Whittington and Lewisham ICU Units. Go Jonny. Also, know someone on the frontline who needs a good night's sleep? Send them a Sleep Shirt Care Pack (which is donating a % to food banks). We can personally vouch, this is the best nightshirt we've ever worn (company owner is ex-CSM/Sonia Rykiel etc.). We're also hoping Henry Holland does something to wear with this!

NHS by Sports Banger (new delivery coming soon) | Sleep Shirt Care Package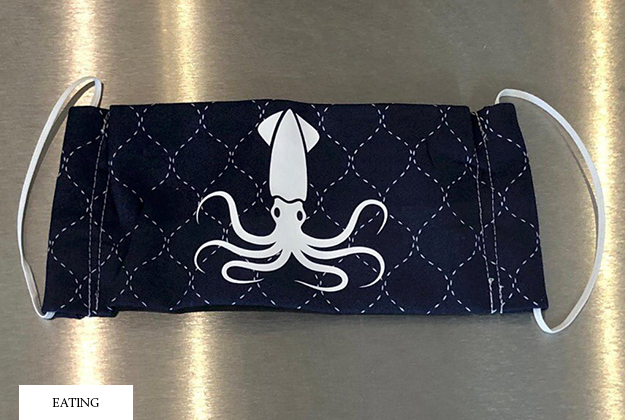 Notting Hill Fish Shop - mask for VIP customers
All Change
What we're eating
So, over the past two weeks, we've seen a lot of brands pivot in a positive way to meet current customer needs. In terms of cooking at home, we've been particularly impressed with those who have banded together. The NHFS (Notting Hill Fish Shop) is now also selling/delivering breads from Hedone, produce from Natoora, meat by HG Walter, and sushi from Yashin. Crosstown Doughnuts have collective food boxes (vegan and regular) filled with boutique goodies, and PRESS London – usually our juice cleanse stop – is now selling everything from Grind coffee to healthy products, wine and tequila. As for other innovative deliveries, Passione Vino are doing survival basic and family deliveries, filled with Italian goodness and handpicked wines. The Cheese Bar is sending out cheese trucks with DIY fondue kits, cheese, charcuterie, wine, and cheesecakes. Lastly, want to order Easter dinner? Try Michelin-starred Hide (£48pp via the Supper app). Date night? Try Townsend (lots of options). Treat? UJ fave Jackson Boxer is doing deliveries at Orasay (Wed-Sat lunch and dinner), with wines at a heavily discounted price. Easter fun? Bodega Rita's has a chilaquiles kit going live on Friday. For a complete list of what restaurants are offering, check out EATER and Clerkenwell Boy.

Egg of Choice
Order now
We love Easter! And it's definitely going to be different this year – so make sure you treat yourself. With this in mind, we'll be supporting a business that's truly helping in these times (Claridge's may be closed to the public, but they are supporting NHS workers with rooms, breakfast and dinner), by ordering an Easter egg/ Easter package from them, for delivery. Join us! Art Deco delights.
Claridge's Easter GIft Shop
Entertainment
What we're watching
So first, some basic recommendations. On Amazon, it's got to be Succession (Kieran Culkin as the black sheep son to media mogul Logan Roy is superb); seasons 1 and 2 are available to download. The new Charlie's Angels (Kirsten Stewart) hit Apple yesterday and Motherless Brooklyn with Ed Norton (who has Tourette's) is released 13 April. Want to go more indie, then check out Curzon Home Cinema. On the culture front, check out Digital Theatre for theatre online or watch Hamlet at the Globe (for free). We'll also likely continue to see collective creations – such as the Soho Revue call for submissions for a Free From Isolation exhibition in the future (email India to enter; submissions must be photos or paintings no larger than 120 cm and made during isolation in the UK; 2 works max. 50% of the profits will go to the artist, 50% to charity) – in the weeks to come. Lastly, anyone for TikTok? We now have time to learn the steps at least.
Nike Run Club - 2 metres apart!
What's Your Poison
We like to move it move it
Overnight, there's been a plethora of digital workout choices pop up, and we're already seeing a backlash on posting at-home workouts (dude with sign …). What we know, however, is that there's a lot out there, and we do want to move, so these are the three we're currently using. For a great workout with some mindful chat, it's got to be Taryn Toomey's The Class (free for the first two weeks). For some motivation to get outside and run, it's the Nike guided runs on the Nike Run Club App; it helps to have a 'coach' pushing you along. For a laugh/dance, it's Ryan Heffington (Insta Live). This week, we aim to also try At Your Beat (20 min taster classes on weekdays, 3PM on Insta Live), and Kira Stokes for some targeted sequences (free for 7 days).
Contact Free
Send yourself a pick me up
A lot of florists are closed right now. But Floom, the online marketplace for independent florists, is still open, sending contactless flowers for next day delivery. A few flowers can really go a long way right now….
Floom
Kiosko 62
Eye on the prize
We've been dreaming of this shack. Can't wait to have a glass here, soon…
Kiosko 62 Formentera
Fiona Leahy Design - Isolation Tablescape
Not All Heroes Wear Capes
Shout out to those who are helping
There are a lot of people doing good right now. There's Fiona Leahy, who's inspiring a sea of solo tablescaping, elevating the ordinary to creative dinners for one (or more). Want to gift a FL table décor set to someone? Get in touch with Fiona (Insta DM) to see what's possible. There's Jonathan Downey who's tweeting up a storm, trying to help business owners (and anyone, really) navigate this mess. There's Cellar Society, who are using their skills to make dishes from home for the NHS and ambulance services; if you can, please donate to this great effort. And lastly, it's George (chef at The River Cafe) carrying brown bags filled with goodies for free to frontline workers and those who need it most (you can also buy one, £22.50 for two). Bravo George! Gift one to someone you want to surprise today by sending him a DM.
W Ibiza
W Ibiza x The Martinez Brothers Comp
Now extended until 25 April
You know what we need right now? Hope – and a focus on sunnier days. And this comp has just that. Launched mid-March, almost 1,000 artists have already applied to win the opportunity to record with UJ faves, The Martinez Brothers. And now, with more time globally on our hands, the comp has been extended until 25 April. Dates of the international portions (BCN recording session with The Bros, and W Ibiza Hotel Launch) will be confirmed later, but the application task remains the same (full details here). If you aren't a musician, but love music, check out the comp hashtag to listen to some of the entries – we're impressed! Happy listening/music making.
W Ibiza x The Martinez Brothers powered by Splice Comp
Live Stream


| | | |
| --- | --- | --- |
| | Want to bring Ibiza to you? Follow @mambobrothers to see when their next Live Stream is. Vamos! | |







(c) 2020 Urban Junkies. All rights reserved.

Reproductions of any portion of this website only with our express permission. Urban Junkies is a free weekly mailer. All listings and features are editorial: We do not receive any payment from venues, artists or promoters. Every effort has been made to ensure accuracy of information listed but we cannot accept responsibility for errors or omissions.

We have updated our terms and conditions link and privacy policy link to make it easier for you to understand what information we collect, how we use it and what rights are available to you to control your information. The privacy and security of your information are very important to us. If you have any questions or comments, please send us a message by info@urbanjunkies.com. Thanks as always for reading UJ.