Details
IRIS helps you listen to music better – without doing a thing. Simply stream your Spotify playlist through their app – which changes sound wave frequencies, putting your mind into a more meditative state – and experience the difference. As a serial entrepreneur and ex-member of the DJ quartet Housekeeping, Jacobi tells us a little about what's on his radar right now.
UJ: What's an album you have on repeat right now?
JA: Having spent the last few years on the road building IRIS, one of the things I have missed most is sitting down and producing my own music. Although I can't give you one album answer, I have had the time at home to start producing my own music again.
UJ: What are you reading?
JA: I am reading a fascinating little book called The Psychology Of Man's Possible Evolution by P.D. Ouspensky. I have always been fascinated by the human consciousness and hacking the nervous system to increase human performance, which is really at the heart of IRIS and everything we do.
UJ: What travel destination are you dreaming of?
JA: I miss LA. I spend a lot of time there for work and have a wonderful group of friends and colleagues I want to get back to see when it's safe to do so.
UJ: Is there a cocktail you're currently shaking up at home?
JA: Call me British, but I'm a beer drinker through and through.
UJ: What's the first restaurant you will go to when the lockdown lifts?
JA: I think that's one of the things I miss the most in this current situation – sitting down with my family and friends over a long dinner and just catching up. I'm going to say Mediterraneo in Notting Hill: good pasta, wine and a cosy atmosphere.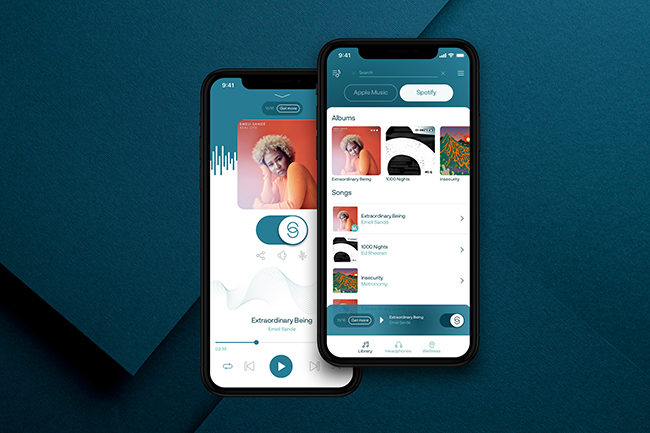 UJ: Favourite thing about your job?
JA: The diversity of every day. One day I'll be working with the talented racing drivers at Aston Martin Red Bull Racing discussing flow state and the high-pressure environments the likes of Max Verstappen and Alex Albon work in; the next, I'll be with amazing musicians or engineers focusing on what we have created from an audio perspective. Then, I'll find myself talking with the head of human performance research, David Putrino, at Mount Sinai hospital discussing stimulating the human brain. There really is never a dull moment at IRIS.
UJ: Any work related advice you'd give your younger self?
JA: Focus on doing something you love and are passionate about and everything else will fall into place.
UJ: Any news at Iris that you want to tell us about?
JA: At IRIS, we are conscience of the situation happening around the world right now, so we are taking the time to give back to our community with sound healing and meditative sessions embedded with the IRIS technology to encourage people to connect to themselves and the audio they consume to better help their mental state while isolated. The first of these will be going out next week.
Download the free IRIS app here