Details
The Standard Spa is one of our favourite hotels in Miami – it's so nice to be on the water – and Crispy, their Head of Guest Experience, is a legendary Miami figure and much-valued advisor to guests, many who use the hotel as their second home. Crispy tells us about a few of her favourite Miami restaurants, bars, boutiques and more.
1) What are your favourite restaurants?
All-Time Favourite
My all-time fave Miami Restaurant is Mandolin Aegean Bistro – it's like eating with your best pals in their backyard. No pretense, just wonderful food and welcoming service, all with love.
Casual
For something casual, Joliet. It's new to the scene, the dining room is inviting with a patio area, the music isn't loud, it's local friendly and does a kicking bowl of gumbo with other low country favorites.
Celebration 
For a celebration, I'm headed to LPM Miami. It brings the French Riviera to Miami. The food is delicious and so beautifully presented; it's fancy so you want to put your best outfit on. The whole tomatoes on the table – I adore.
Breakfast
The best breakfast on the beach is still The 11 Street Diner. It's been a staple on the beach since 1992 – yes, kids, that's 30 plus years. All your classic diner fare; breakfast all day.
Sunset
The best sunset, I have to say, is The Lido Bayside Grill at The Standard. You can't beat it, especially with a glass of rosé in your hand. The sun coming down over the bay is magical.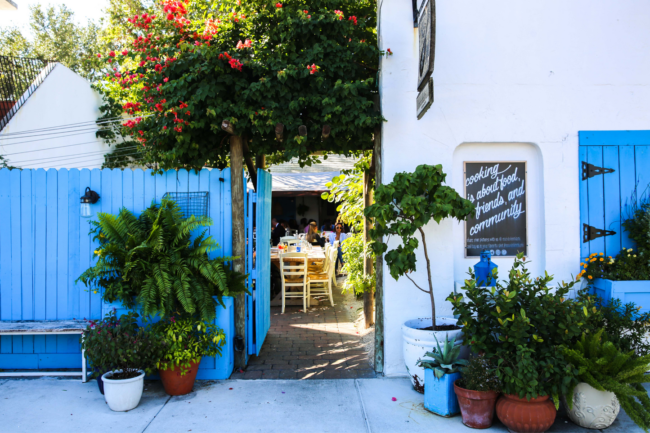 Mandolin Aegean Bistro
2) What are some recent openings that you like? 
Miami just saw the opening of Queen Miami Beach located in the Art Deco gem Paris Theater. It's so refreshing to see real glamour brought back to town, when pop top dresses and track suits have become acceptable 'dinner attire', and the menu is as decadent as the fabulous décor.
Paradis Books & Bread for books, wine, nice tapas; it's a great neighborhood joint.
And the Walrus Rodeo, from the team behind Boia De. Not only does it have the coolest restaurant name, but it has a wood fired eclectic menu (look at this menu!), hip atmosphere, and is just fun.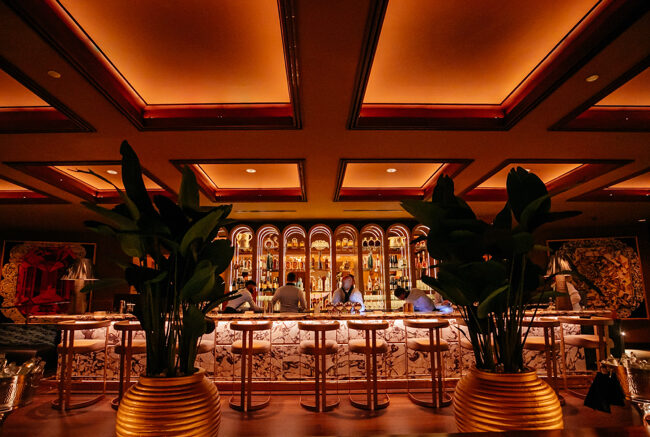 Queen Miami Beach
3) Miami has always been known for vintage shops. Where do you tell guests to go if they are looking to go vintage digging?
Mayra and her shop, The House of Findings, has everything. She has a great eye and her collection is hard to beat. You also have Miami Twice, Fly Boutique and Turn Back the Clock Shop.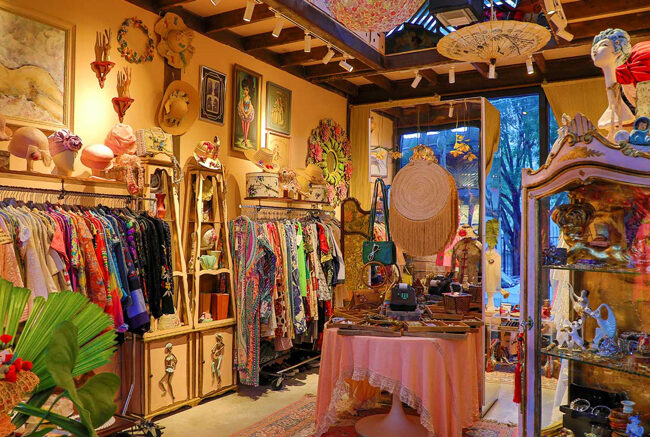 House of Findings
4) Favourite gallery or culture spot?
My favourite galleries are Nina Johnson and Green Space Gallery.
For a cultural spot: The Miami Beach Bandshell. The Rhythm Foundation curates international music experiences for south Florida and the artists they bring in also represent Miami's melting pot of inhabitants.
And I will also admit this: The Skyview Ferris Wheel in Bayside Downtown Miami is awesome. Crazy views of the city in your own private "sky cab", they let you bring in your adult bevvies, and it's air conditioned.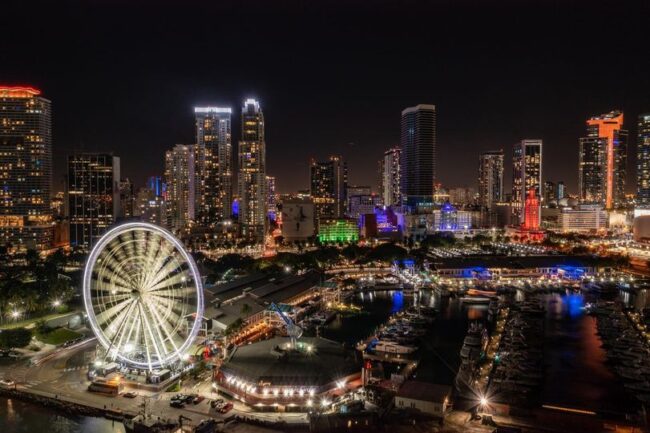 5) What should you not leave Miami without doing?
One should never leave Miami without a trip to The Everglades – it's our "River of Grass"; the soul of our state made up of mangroves, sawgrass marshes, and hundreds of animal species. Such a uniquely beautiful treasure.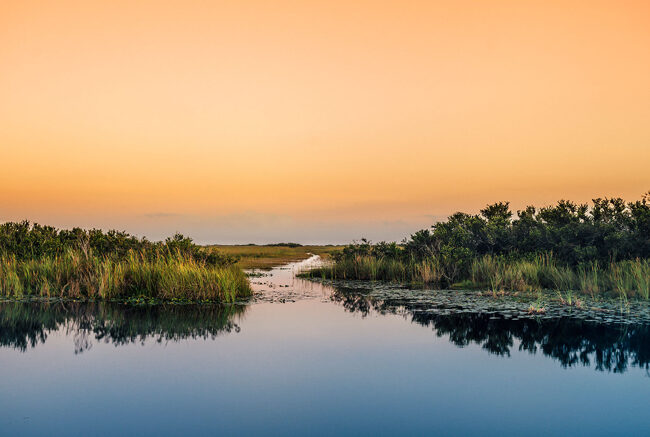 6) Why do you love Miami?
In 1967, I was introduced to Miami Beach. I will never forget being mesmerised driving down Collins Avenue and seeing the Fontainebleau Hotel, the backs of the gorgeous houses that looked across the intercoastal and those damn dancing palm trees… I have been in love ever since.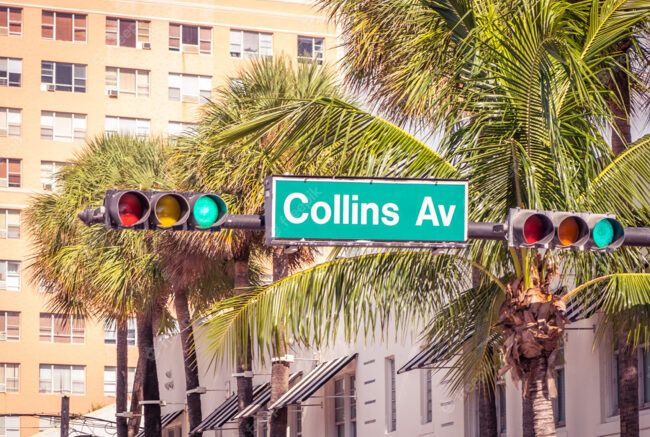 More about Crispy, in her own words:
Born in Massachusetts, I'm a dime short of being a native. I've had an eclectic work background doing everything from prop and production work on film to slinging cocktails and now telling people where to go. I am happy gardening: the dirtier my hands, the cleaner my heart.
THANK YOU CRISPY!