We don't want to jinx it, but things are feeling gooood! Everything seems to be slightly in overdrive lately, doesn't it? Long lunches are back, extravagance is in the air, and spirits are seemingly high; events, meetings, trips – all are feeling new (ish) again. We've had the rain, now it's time for the rainbow. Happy end of Sept all!

xx Taryn and Team UJ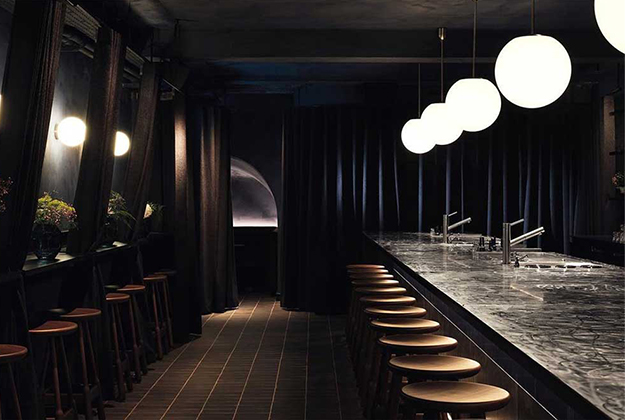 SOMA
Dark and Sultry
Bars

Bars (both for drinks and dining) in the capital have gone dark and sultry lately, and we're loving it. Start at Abajo, downstairs from Sucre, the new restaurant from Buenos Aires, and order one of their inventive cocktails, which are interestingly divided largely by colour. Move on to Kricket's new bar, SOMA, for cocktails with Indian influences, and finally head to The Sea, The Sea in Haggerston and book a seat at their 12-seater chef's table.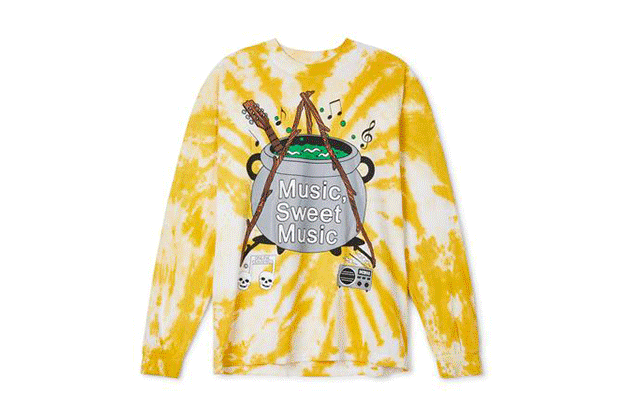 Hippy Trail
Online Ceramics

It will come as no surprise that the artists behind Online Ceramics are from LA. With their hippy slogans and Grateful Dead-like tie dye, what started as a website for selling online ceramics, has morphed into a brand selling tie dye to names like Virgil and John Mayer.

MORE INFO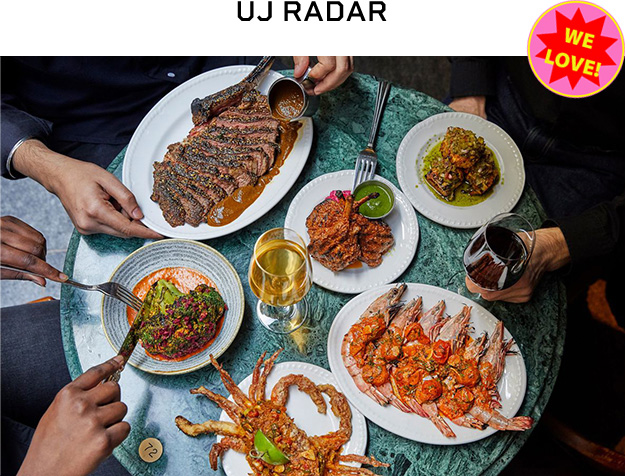 Gunpowder
Soho Shuffle
Lots to try

We've always loved the centre of Soho: you know, Greek, Dean, Frith – anywhere around there. And now there seems to be a couple noteworthy newish places to try in the area: Mr Ji for a junk food-style Asian menu by the duo behind TĀ TĀ Eatery on Old Compton; The Seafood Bar on Dean Street (an Amsterdam transfer) for fruits de mer; Humble Chicken on Frith for comb-to-tail yakitori and vibes; and Gunpowder is opening on Greek Street mid-October. Soho Shuffle anyone?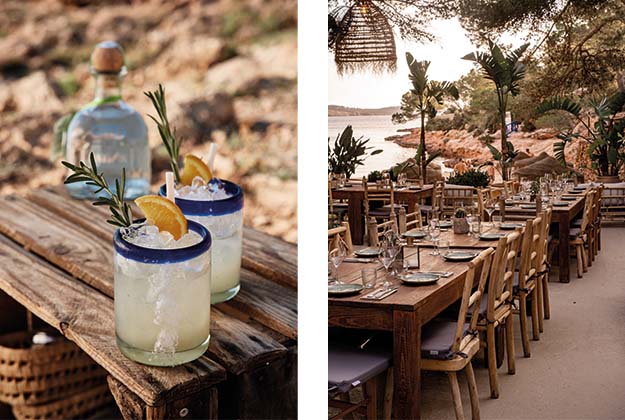 Cala Gracioneta, Ibiza
Beat Hotel Goes Balearic
October 6-8
Sponsored listing

If you missed the news flash, Glasto favourite Beat Hotel is hosting a three-day extravaganza in Ibiza (after their most recent stop in Marrakesh) across two of the island's most-loved (and Mambo Group owned) venues, La Torre, the sunset spot and hotel, and Cala Gracioneta, the beach restaurant. There are also a lot of UJ faves participating: Barrafina will be doing three nights of tapas at La Torre, Berber & Q will be bringing their smoke and fire cooking to Cala G, Patrón are on drinks with menus at both venues, and Hot Chip's Joe Goddard will be leading a 'modular synth workout on the beach', which – because it's Joe – sounds unmissable. There will be a varied music and cultural program across all three days, and the Friday night finale will see Ibiza legend Alfredo go b2b with Colleen 'Cosmo' Murphy. Book flights or tune in online – it's being broadcast for those who can't make it. See you there!

MORE INFO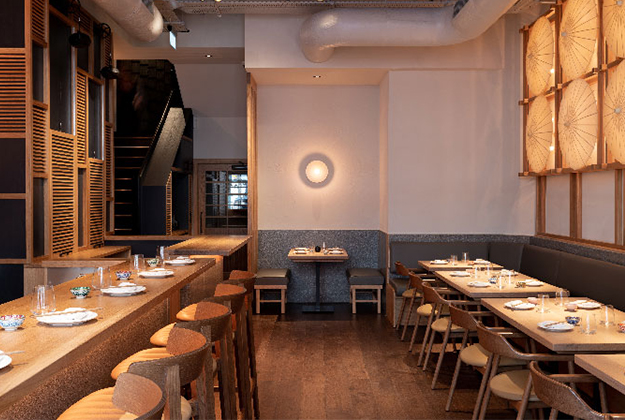 Maru
Sushi Spots for Now
Our top three

We'll never tire of sushi. And three restaurants on our must-do list are: Kurisu Omakase for an intimate omakase by the much-talked about, talented Chris (if you can get a seat, watch for new dates), MARU, for a 20-course omakase, and Temaki, for hand rolls and side plates in a chic space (Wed-Sat).

MORE RESTAURANTS




Ian Shaw. Photo: Nick Driftwood
Ambassadors Theatre
Begins 9 October
Sponsored listing

Dive into the drama behind the scenes of Jaws! After a sell-out, critically acclaimed premiere at the 2019 Edinburgh Festival Fringe, Ian Shaw and Joseph Nixon's brilliantly funny play THE SHARK IS BROKEN splashes into the Ambassadors Theatre in London's West End for a strictly limited season from 9 October 2021. Tickets from £15.

BOOK NOW


The Painter's Room
Take Three
Chic haunts

It's been awhile since there were a few bars to get excited about – but we've seen a number of great ones come through recently. Three that have especially caught our eye are all from big names. Claridge's new bar, The Painter's Room, has cotton candy pink hues (including a pink onyx bar, swoon), complemented by black and white tiles, stained glass, whimsical murals, a skylight, and candlelight. The space looks intimate and we're sure the cocktails – created by their new director of mixology – are five-star, too. Joe's Bar (opening mid-October), will be Joe Allen's new spot, headed up by Russell Norman, and The Magritte Bar & Terrace at The Beaumont, with a focus on Bourbon, American whiskies and classic cocktails, looks old school and perfect.

MORE INFO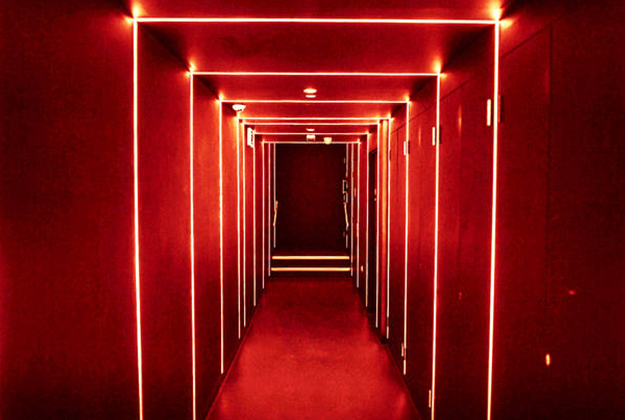 Cultivation LDN
Cultivation LDN at Orange Yard
Every Thursday

Jamal Edwards (founder of SBTV, MBE) taught himself to DJ over lockdown, which is impressive but not surprising as music has always been at the heart of everything he does. And now he's got a weekly club night, Cultivation, at one of Soho's newest spots, Orange Yard. He has surprise guests and a great crowd: sign up for the priority ticket list.

MORE INFO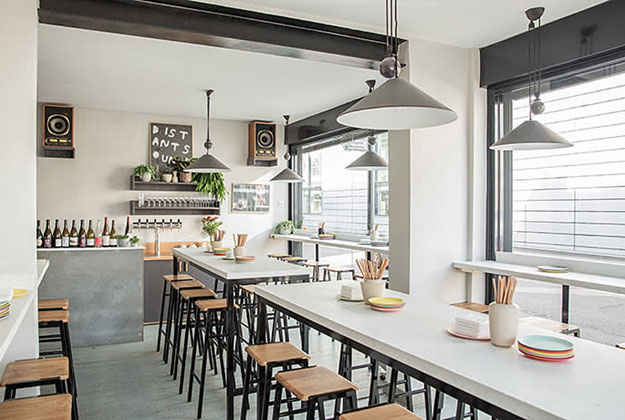 Photo: Charlie McKay, Peg
F&B
Same name, new locations and offerings

So, Manteca is moving to Shoreditch (that Soho location was a tough spot!), Black Axe Mangal is re-opening 22 Sept as FKBAM (more on this soon), and Peg is re-opening with a (£45) set menu.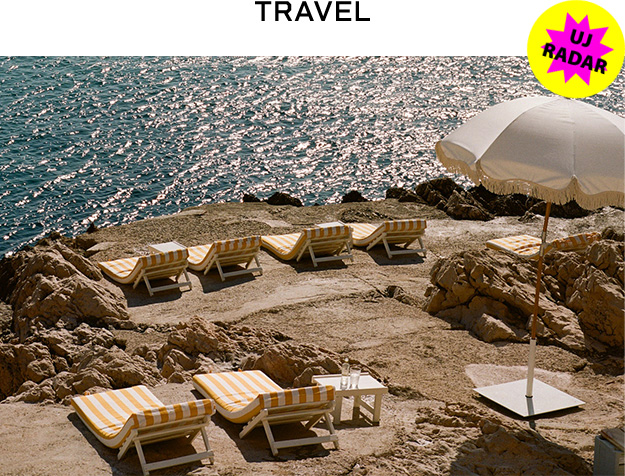 Tuba Club
Book Ahead
Ski, city, sea

Three we'd like to visit this year: the new Ritz-Carlton Reserve (the Reserves are amazing – they're Ritz's smaller, unique hotels) in the ski resort Niseko in Japan; the new Groupo Habita hotel Circulo Mexicao in the historic centre of Mexico City; and the Tuba Club on the rocks of Marseille.

Higashiyama Niseko Village | Circulo Mexicano | Tuba Club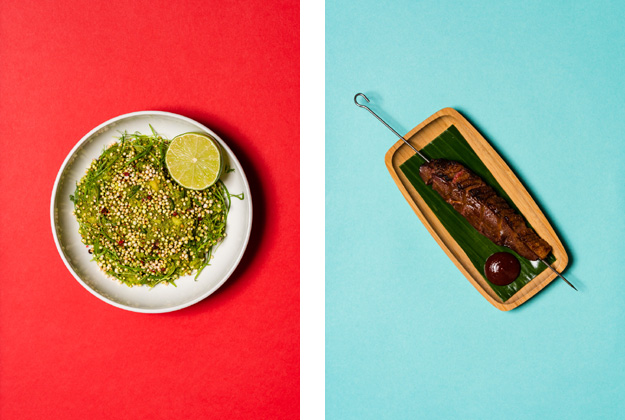 Photo: @haydonperrior-med, Rondo La Cave
More Bars
Subterranean swilling

Downstairs at Morito is a new bar by Morito Hackney Road, which hosts a live music night with a selection of signature small plates (£30) every Tuesday, and Rondo La Cave is beneath The Hoxton Holborn, serving low-intervention wines, Champagne, and Peruvian dishes.

MORE INFO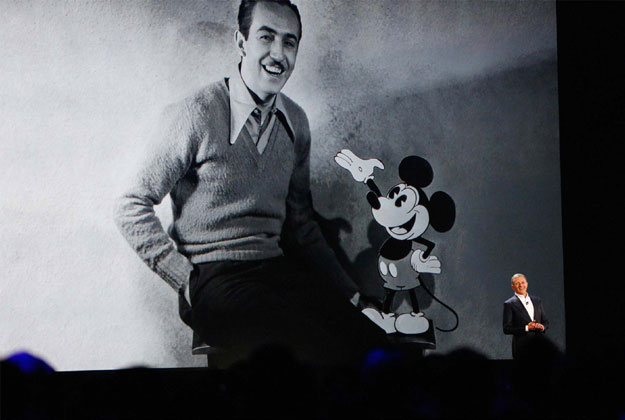 Disney World
Turns 50

Like or loathe Disney, 50 is a milestone! Can't make it to Florida for the festivities (which begin from 1 October)? Then how about reading the Ride of a Lifetime instead? As far as business books go, we found it very interesting.

MORE INFO

(c) 2021 Urban Junkies. All rights reserved.

Reproductions of any portion of this website only with our express permission. Urban Junkies is a free weekly mailer. All listings and features are editorial: We do not receive any payment from venues, artists or promoters. Every effort has been made to ensure accuracy of information listed but we cannot accept responsibility for errors or omissions.

We have updated our terms and conditions link and privacy policy link to make it easier for you to understand what information we collect, how we use it and what rights are available to you to control your information. The privacy and security of your information are very important to us. If you have any questions or comments, please send us a message by info@urbanjunkies.com. Thanks as always for reading UJ.