After recently getting return tickets to both Cyrano de Bergerac (with James McAvoy) and The Collaboration (with Paul Bettany and Jeremy Pope), peeking into a Philharmonia Orchestra rehearsal at The Royal Festival Hall, and landing last-minute seats to classic piano by candlelight at the beautiful St Martin-in-the-Fields, we can officially say that culture is back, and the crowds are flocking. We're so lucky to have this on our doorsteps; let's make the most of it. Have great weeks all.

xx Taryn and Team UJ xx






Hï Ibiza
Bathroom Disco
Move over kitchen dance parties…

For us, it really started with the Hï washroom in Ibiza. Looks like a bathroom, but also has a DJ booth and turns into a mini club (with toilets). But now, we're seeing more washroom party moments. Enter a stall at the new Rika Moon, push the Austin Power-ish red button and wham! It's a party. At The MAINE Mayfair, play your cards right, and you'll be led through the Narnia door in the loos to a mini club, complete with DJ, tables, and swift bar staff. Kitchen disco who?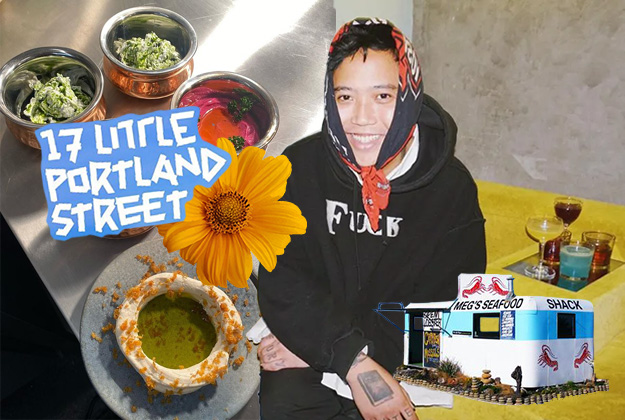 Eater
New Kind of Members' Place
No monthly fee required

When we heard about Chef John Javier's new members' modern Middle Eastern restaurant, No 17 Little Portland St, where membership comes via being invited, not a fee, our ears perked up. When we noticed UJ fave chef Jackson Boxer there and saw his photos (looked delicious, undiscovered, fun!), we knew we had to try. In a world where members' clubs are opening / expanding with rapid speed, the idea of smaller, one-off, unmarked places – where food and music are the focus, and friends of friends hang out – has never felt more appealing. The only issue is, getting invited…

MORE INFO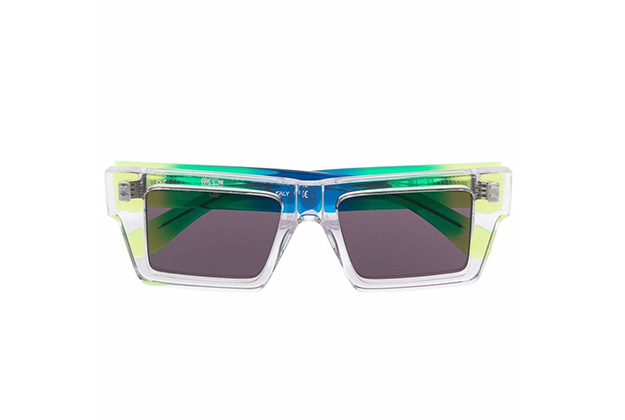 Spring Bling

Off-White has some great shapes this season. Let the sun shine in.

MORE INFO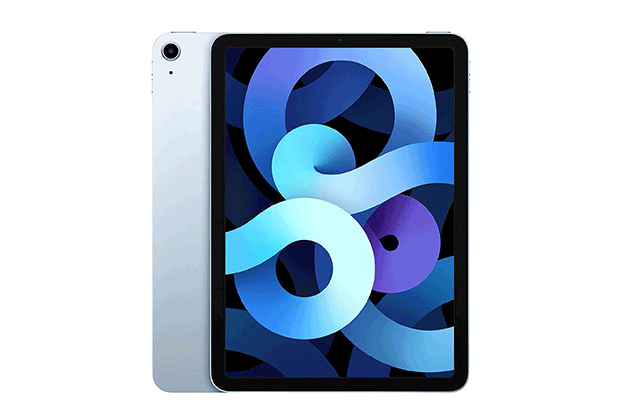 iPad Air
Curated City Guides
Partner Content

So, we went on a little walk around the Southbank last week, to test drive the new iPad Air and iPhone SE. Lots of new tricks, of course, but one that especially spoke to us: the curated City Guides. In iOS 15, press the explore button in maps, and over a thousand trusted sources / guides come up. There might not be a UJ guide included yet (hint hint), but we're hoping to get one up there soon. You can also create your own personal guides to share, should you be your own most trusted source.

iPad Air | iPhone SE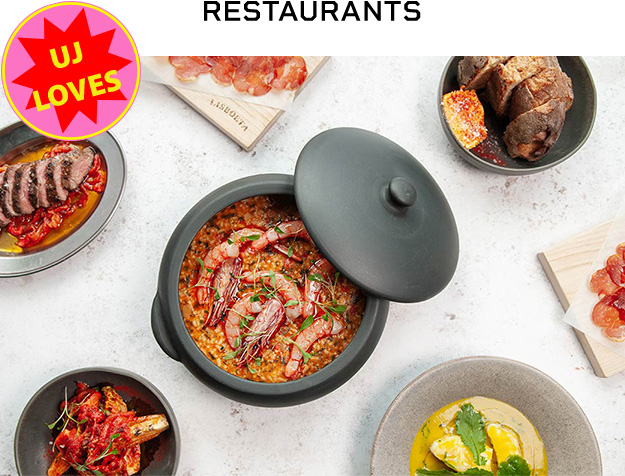 Openings
The one to know…

This week we're going to focus on one. We've mentioned it several times already in anticipation, but Nuno Mendes' Charlotte Street restaurant, Lisboeta, is finally open. We haven't been in yet but his 'love letter to Lisbon' seems to have many of our favourite elements: busy bar dining, authentic plates and décor, and well, Nuno.

BOOK NOW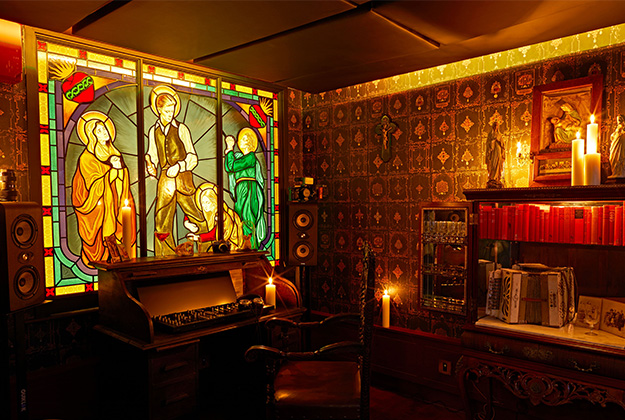 The Thin Duke White
New Venues
With elevated recording options

We mentioned in our last newsletter that the iconic KOKO is reopening after a £70 million restoration and redevelopment, and now we have more news on their four-floor member's club, the House of KOKO, opening 28 April. Highlights include a roof terrace, hidden jazz speakeasy, recording studio and piano room; sign us up. Over in Soho, the new Thin White Duke on Great Windmill Street has recording suites for members, all-day drinking and dining options, and a vocal booth with floor-to-ceiling designs by Christian Lacroix.

House of KOKO | The Thin White Duke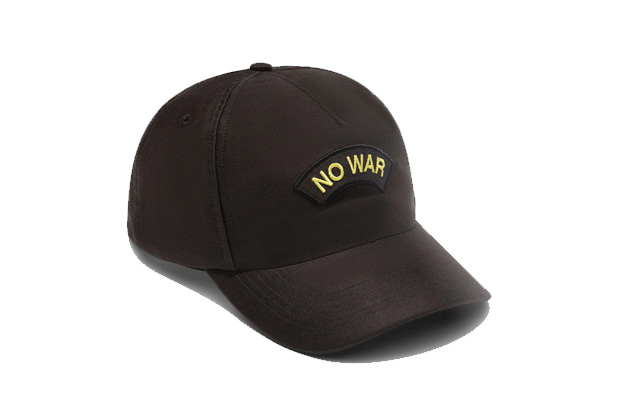 No War
By Noah

Brendon Babenzien (ex-Supreme Creative Director, founder of Noah) has always cared and with Noah, he frequently releases products to support important causes. All proceeds from the No War cap go to a NYC-based collective that's providing resources and critical supplies to people in Ukraine.

SHOP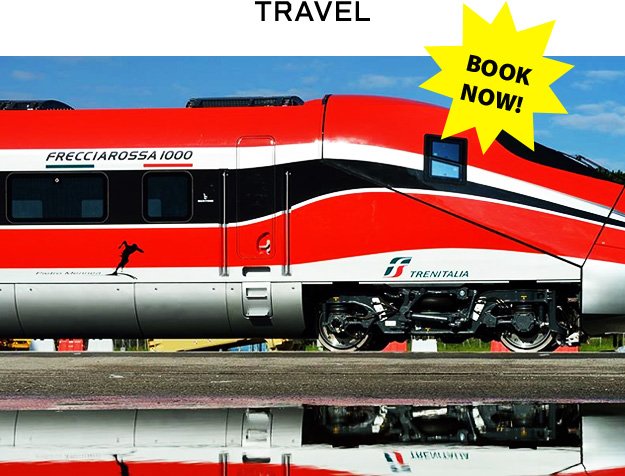 Milan to Paris
In style

Launched in Dec 2021, Frecciarossa (Italy's flagship high-speed train) goes from Milan to Paris, and if you're feeling swish, has an executive class with chairs that feel more like those on a private jet than train cabin.

MILAN TO PARIS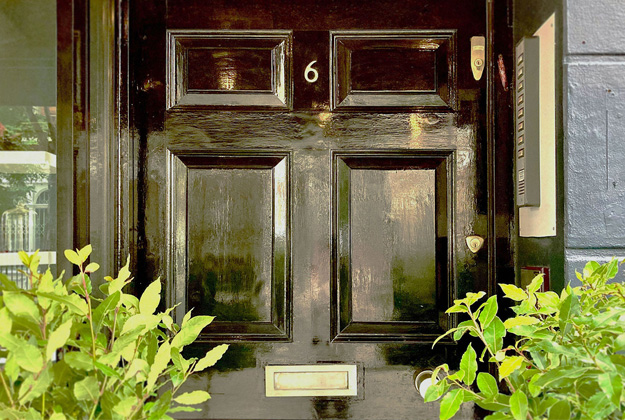 Skin Health Specialist
Jasmina Vico

We don't know much about Jasmina, but we have it on good authority from one of our most trusted wellbeing friends that her high-tech / holistic facials are 'the best.' And as we're all about skin health, we're thinking worth a try.

JASMINA VICO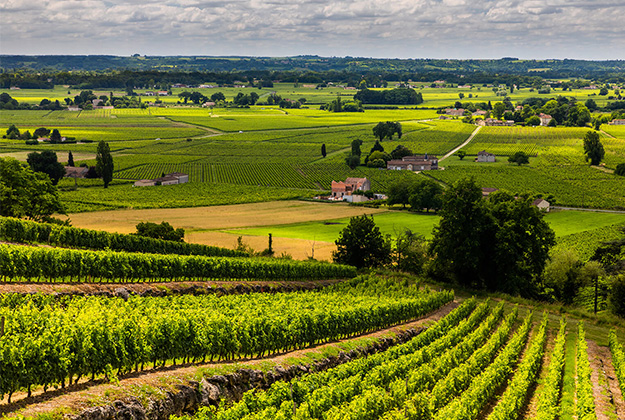 Easter Ideas
Bordeaux on foot

Easter always feels special to us: four days off, with the promise of spring and summer ahead. And what better way to spend it than eating and drinking through Bordeaux, with some walking thrown in. There are several companies across the globe that arrange such self-guided tours (bag transfers, hotel bookings, route options), but one thing we've learned: tell them what you want (instead of accepting a standard route) and they can usually make it happen. We've included one tour operator below as inspiration, but do your research, and find a route – and company – that suits you.

WALKING BORDEAUX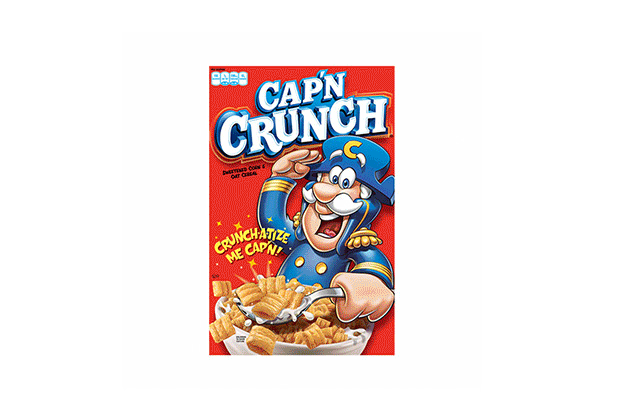 American Junk
Trix are for kids!

Have you noticed American junk sneaking into leading foodies' Instagrams lately? We're here for the branding.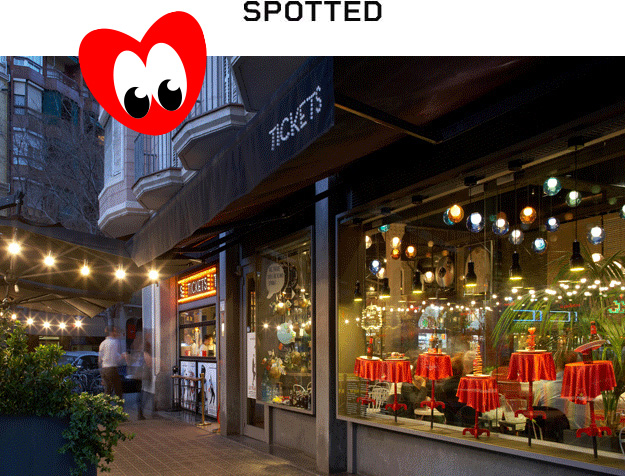 Ferran Adrià
#Ticketsontour

Ferran Adrià's elBarri – his collection of restaurants in Barcelona – closed during the pandemic, taking the much-loved Tickets restaurant with it. But. We've been noticing a #ticketsontour hashtag going around, recently spotted in Italy. We're hoping a TicketsonTour of some sort makes its way to London. Never one to be down for very long (remember, Tickets is what came after the closing of El Bulli), we can't wait to see what he and Albert do next.

TICKETS CONCEPTS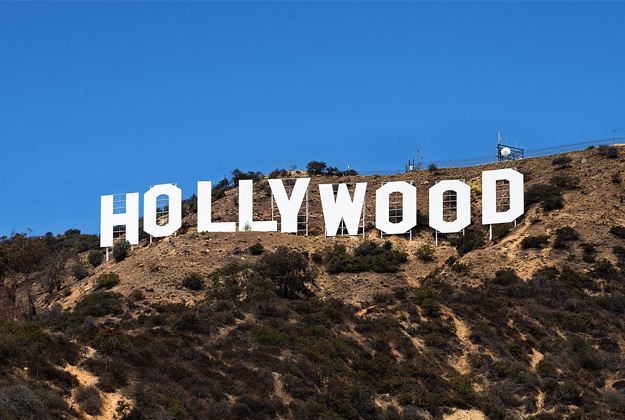 LA
The Aster

Continuing on the recording studios tip, The Aster will be a new, 35-room all-suite hotel and members' club with recording studios in Hollywood, LA. Opening this June, there will also be a screening room, areas to work, a pool, a destination restaurant, and several spaces dedicated to health and wellness. Hotel room bookings are open to members and visitors and are adults only.

MORE INFO



Culture Picks
The city is alive! Some dates for your calendar.


(c) 2022 Urban Junkies. All rights reserved.

Reproductions of any portion of this website only with our express permission. Urban Junkies is a free weekly mailer. All listings and features are editorial: We do not receive any payment from venues, artists or promoters. Every effort has been made to ensure accuracy of information listed but we cannot accept responsibility for errors or omissions.

We have updated our terms and conditions link and privacy policy link to make it easier for you to understand what information we collect, how we use it and what rights are available to you to control your information. The privacy and security of your information are very important to us. If you have any questions or comments, please send us a message by info@urbanjunkies.com. Thanks as always for reading UJ.