It's hooooooooot! But we refuse to complain about the weather – heat is better than rain – so let's enjoy everything outdoors while we can: Towpath early evenings (Thursdays and Fridays) and open air theatre, twilight walks and late terrace nights. We even saw a neighbourhood party the other day, where every resident had pulled a table into the street, with a live band playing from a nook. Inspirational summer nights, let's make the most of them.

xx Taryn and Team UJ xx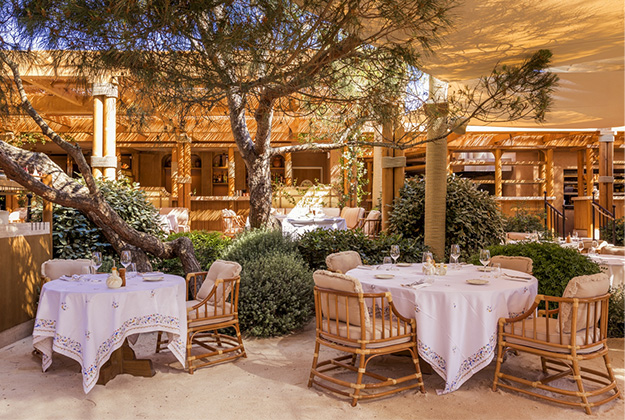 Gigi Ramatuelle
Italian Bling
Summer fun

We've got extravagant Italians on the mind. For a bit of Italy in France, there's the new Gigi Rigolatto (restaurant and pool, with access to the beach), located under a pine forest in Ramatuelle. In Italy, there's Passalacqua, a new 24-suite hotel in Lake Como by the same owners as the Grand Hotel Tremezzo, and Hotel La Palma in Capri (just opened) by the Hotel du Cap-Eden-Roc fam, which sees a rebirth of the oldest hotel in Capri, formerly called Locanda Pagano. Want some more haute Italian inspiration? Check out Belmond's Italian page, with ideas for different kinds – epicurean, adventure, slow – of Italian travel.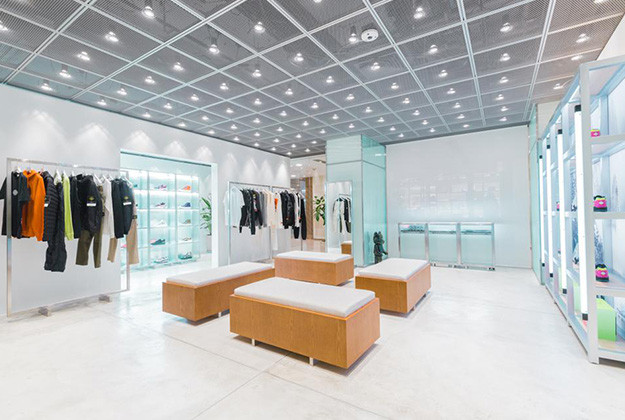 HBX NYC
Digital goes Physical
Head-to-head

Digital platform Hypebeast recently launched its first flagship store, a seven-floor building in NYC that will house HBX (the store) and all things Hypebeast, including Hypebeans (their coffee shop). And last year, Berlin-based Highsnobiety opened its first shop, GATEZERO, at Zurich Airport, showcasing a curated selection of products and exclusive releases. With e-commerce site Zalando recently taking a majority stake in Highsnobiety, only time will tell if more physical retail space is part of their combined new vision.

HBX NY




Tablecloths
Holiday

Not going away anytime soon? Then put one of these on your table and pretend.

MORE INFO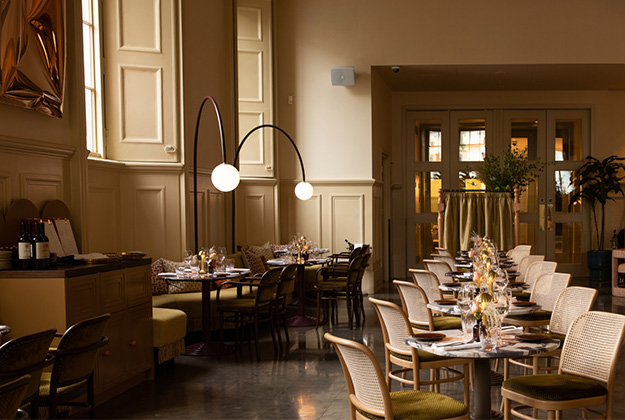 Ochre
Dining
Around town

Restaurants on our radar right now include Zēphyr in Notting Hill, a Greek restaurant with John Skotidas (ex Suzi Tros and Mazi) at the helm – by the Pachamama group, known for their two Peruvian restaurants. Centrally, Ochre is the new modern British restaurant in the National Gallery, with live music on some nights. Over on Broadwick Street, Miznon, opening this week, is acclaimed chef Eyal Shani's 'fast-casual' Israeli street food restaurant; already a hit in its other destinations (Tel Aviv, Paris, Vienna, NY, Melbourne, Singapore, and Boston), Broadwick Street seems like a perfect location for this all-day (til 11pm) lively spot. In the Arcade Food Hall, do believe the hype of the southern Thai 'canteen' Plaza Khao Gaeng: order the Deep South tasting menu (where the fresh/spicy starters are a highlight) and something slushy to drink. And in Mayfair, Ginza St James has relaunched, and now has three counters (robata chef's table, sushi, and teppanyaki) and a new bar.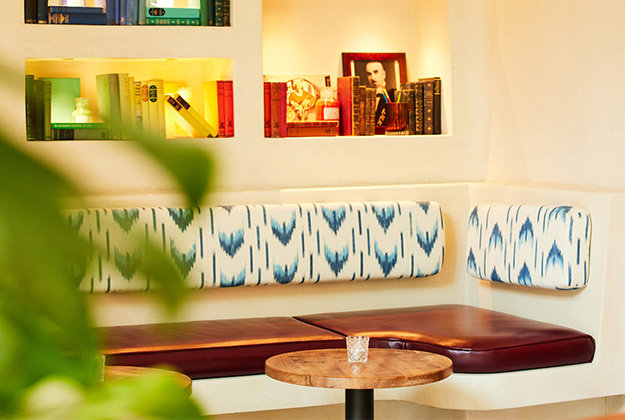 Bar Daskal
Harts Group Borough Yards
They've arrived

First came Parrillan, the Harts Group's grill restaurant, then came Bar Daskal, their Spanish finca-style bar with vermuts, claras, sherries and tapas. Now, excitingly, Barrafina will launch 30 July, completing their Borough Yards triumvirate. We look forward to seeing what site-specific specials chef director Angel Zapata Martin has put on the menu.

MORE INFO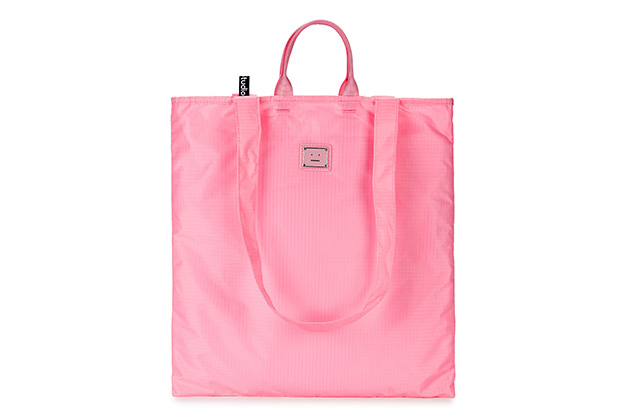 Parachute Material
90s are back

Not up for parachute pants 2.0, but nostalgic for the fabric? Acne's ripstop bags are made from recycled fabric, and have that grid-like, parachute pant shell fabric.

MORE INFO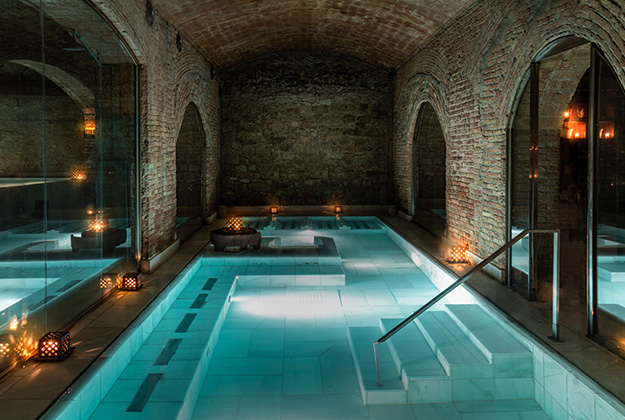 Baths
Chilled treat

If you're looking to relax without leaving the UK, try an afternoon at the AIRE baths in Covent Garden. A subterranean candle-lit cave-like venue, they have thermal baths of varying degrees (hot, 40°C; warm 36°C; cold 14°C; ice 10°C) as well as a bath of a thousand jets and a saltwater 'pool'. You can book add-ons like exfoliation or massage, too.

MORE INFO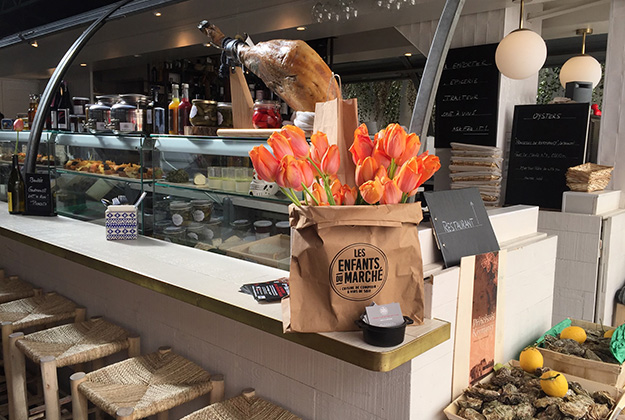 Paris
Restaurants with natural wines

Paris is calling, and we've got restaurants with natural wines on our hitlist. Taken from Dua's Service95, we've saved her recommendations, including Les Enfants du Marché (a no-bookings market stall/restaurant), Yard Paris (neighbourhood vibes), La Chope Des Artistes (a bistro that dates back to 1876), and Le Servan (bright corner restaurant with natural wines by the glass and French/Southeast Asian cooking). All aboard!

MORE INFO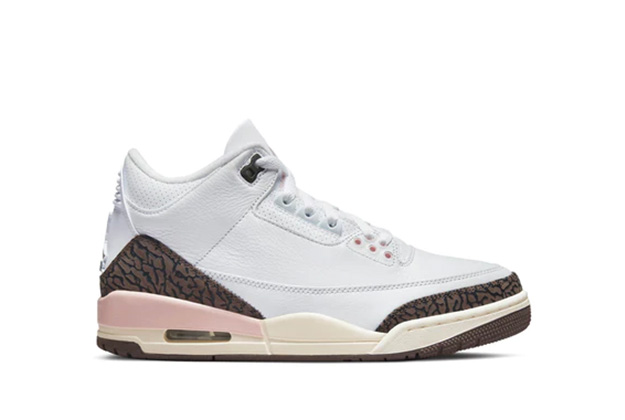 Air Jordans 3 Retro

An updated take on MJ's classic shoe.

MORE INFO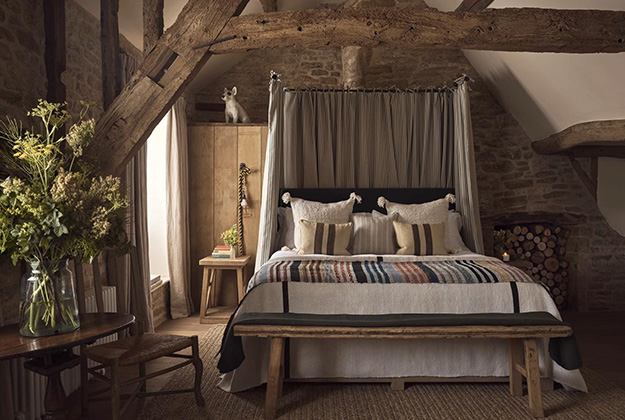 UK
The Fox at Oddington

The latest project of the Bamfords is the relaunch of The Fox at Oddington, a grade II-listed pub in the Cotswolds, with a restaurant that uses ingredients from the Daylesford Organic farm, of course.

MORE INFO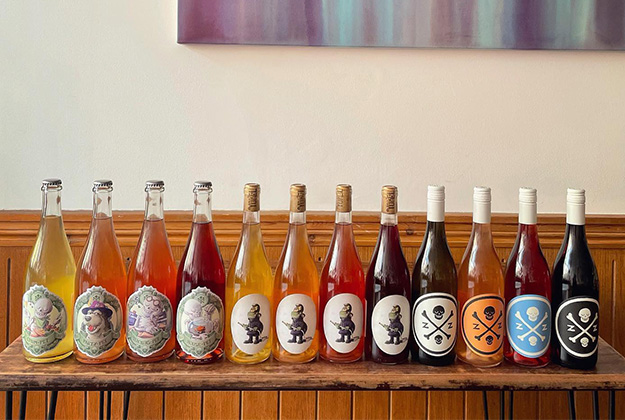 Wander
Wine News

By the team behind The Oystermen comes Bedford Street Wines, a wine bar and bottle shop in Covent Garden. In Stoke Newington, neighbourhood fave Wander are doing a series of 'Wander and Friends' wine nights including: on 19/20 July, a collaboration with Azam (Pakistani street food); on 26th July, an 80s-inspired Australian dinner with wines from New South Wales hosted by wine expert Bert Blaize; and on 23/24 August, a dinner with new wine bar Finley's (who only work with female growers).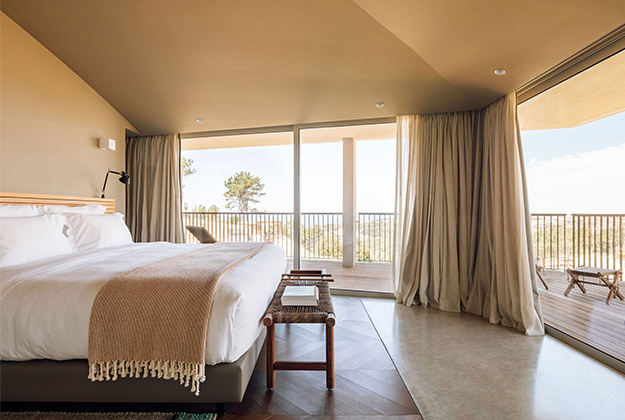 Portugal
Immerso

By the sea, but a short trip from Lisbon, Immerso is a new destination hotel in Ericeira. Nature and wellbeing are central to the hotel's ethos – spa treatments are organic, menus use local ingredients, and activities include surfing and yoga, kayaking and wine tasting. Rooms are minimal but chic, and everything looks light and bright.

MORE INFO



Knightsbridge
Three new restaurants / offerings in the area


(c) 2022 Urban Junkies. All rights reserved.

Reproductions of any portion of this website only with our express permission. Urban Junkies is a free weekly mailer. All listings and features are editorial: We do not receive any payment from venues, artists or promoters. Every effort has been made to ensure accuracy of information listed but we cannot accept responsibility for errors or omissions.

We have updated our terms and conditions link and privacy policy link to make it easier for you to understand what information we collect, how we use it and what rights are available to you to control your information. The privacy and security of your information are very important to us. If you have any questions or comments, please send us a message by info@urbanjunkies.com. Thanks as always for reading UJ.