After looking at the queues in Covent Garden last weekend, we were deflated at what the tourists were waiting for. Wagamama, for one. We get it: familiar names etc., but it definitely makes us think we should be leading a tour, suggesting some more interesting…and inspirational options. Because – as you know – we have many. Speaking of tourists, this week we have our usual London highlights, but we also look at being tourists ourselves (again), with short trips to destinations that you can train to. Because sometimes a little change of scenery is all you need. Have great weeks all.

xx Taryn and Team UJ xx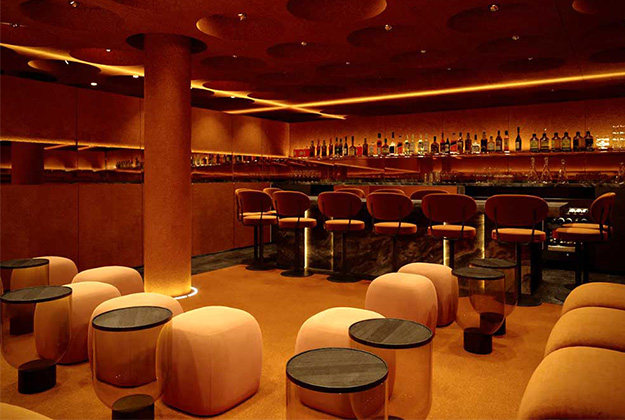 Zēphyr
Two-For-One
Look down

Recent restaurant launches definitely seem to be maximising their space, adding bars with a different vibe downstairs. If the new west London neighbourhood haunt Zēphyr has European bistro décor upstairs, downstairs looks like it's more Abigail's Party. Covent Garden's Uncle Zorro is a compact café and hatch on the main floor, with a 70s speakeasy downstairs (opening soon). And this one is a bit of a stretch as they are two different owners – but the restaurant / bar combo at One Hundred Shoreditch follows this format as well with a bright, contemporary seafood spot upstairs, and Ryan Cheityawardana's louche, retro lounge downstairs.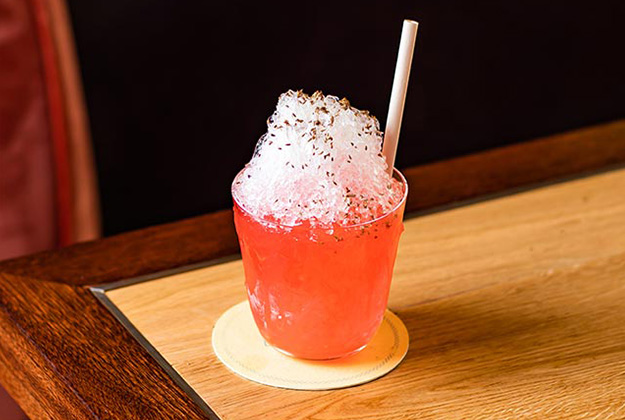 Pre-Mixed Cocktails
On restaurant menus

From what we can tell, this is a staffing thing. But we're seeing more and more pre-mixed cocktails on menus. The good news is, some are good! The bad news is, of course, you can't customise anything.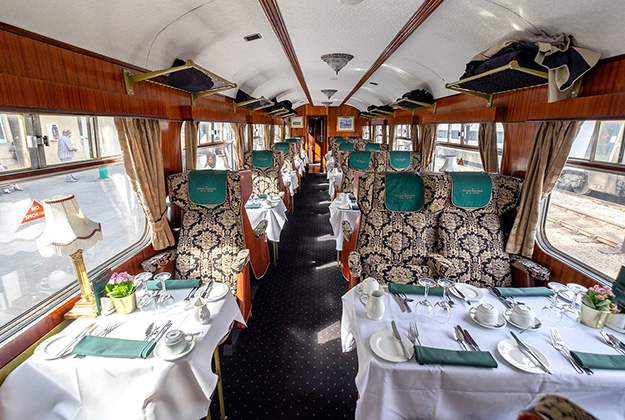 Cumbrian Mountain Express
Round trip in a day

We're going to start with the one we really have our eyes on – the getaway where the (train) trip is really the destination. The Cumbrian Mountain Express takes you from London Euston (leaves 7:10AM) to Carlisle and back (by 22:05), using both steam and electric high-speed trains, travelling through some of the most scenic (and high) railway passes. The next one leaves on 6 August; check here for other routes too. Another company, Steam and Dreams, also has a variety of train trips to consider.

MORE INFO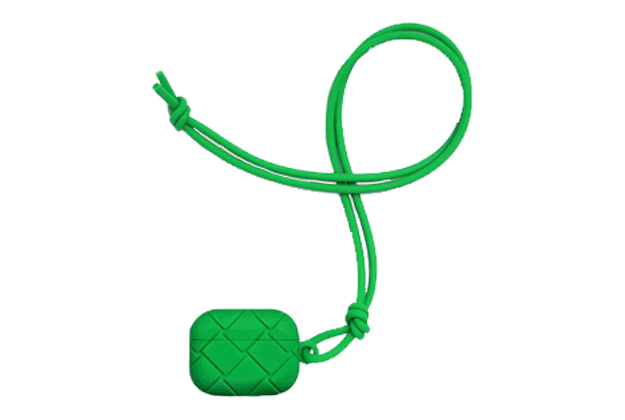 AirPod Cases
Essential

Give your AirPods an upgrade – they're easier not to lose encased this way, too.

MORE INFO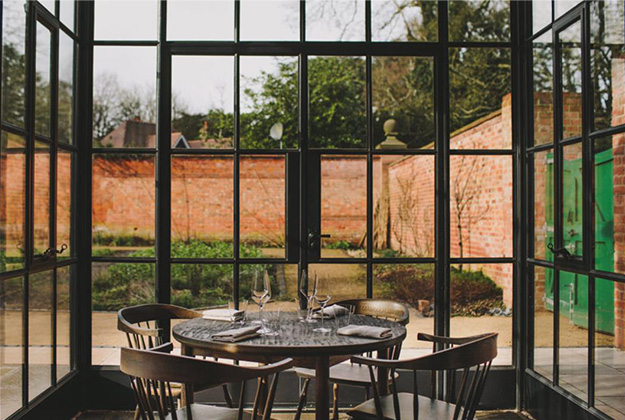 West Midlands
Grace & Savour

A restaurant with rooms on the Hampton Manor Estate, 24 hours here will see you dine (15 dishes with drink pairings), sleep, and learn (cookery experience in their development kitchen). The head chef David Taylor previously worked at Oslo's 3-star Maaemo.

MORE INFO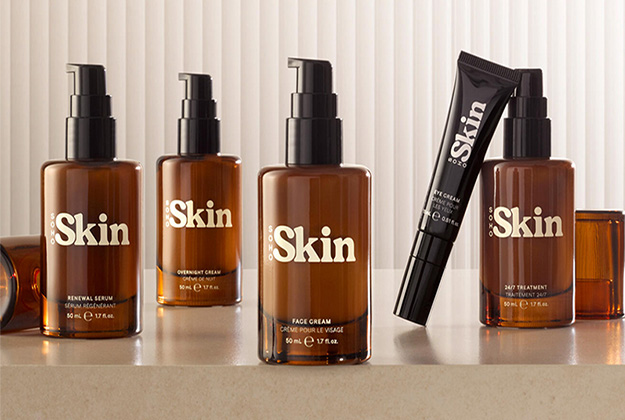 Skincare
Glow-a-thon

The race to launch a skincare line is going full speed ahead. On the celeb front, we've seen recent launches from names like Hailey and the Elbas, Kim and Scarlett, and now Soho House are getting in on the action with Soho Skin, which is now available in their hotel rooms and to members, ahead of their public launch later this year.

MORE INFO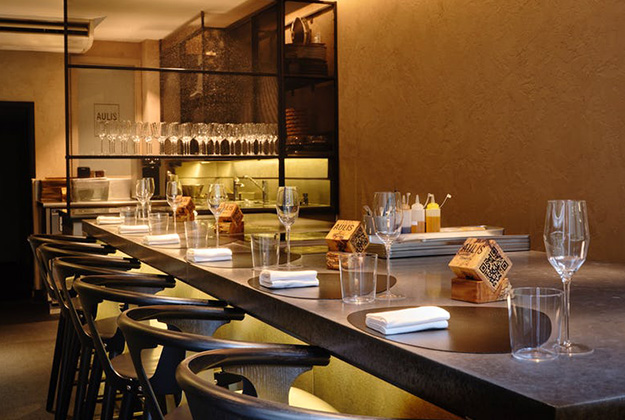 Around Town
On our radar

For a bit of the Lake District, check out Aulis, Simon Rogan's 8-seater chef's table in Soho, now with a new sommelier, recently transferred from Rogan's Henrock. For some elevated Australian in WC2, Uncle Zorro (which we previously mentioned) is a café and dive bar from the people behind Abuelo coffee – at a glance, the casual, interesting menu (kimchi and sesame garlic toasties) looks great. For some authentic Tel Aviv vibes, it's over to Miznon – who have nailed the hectic fun atmosphere that instantly transports you elsewhere. And finally for a bit of southern European, the close-by Firebird is also great: small bar, great lighting, open fired everything.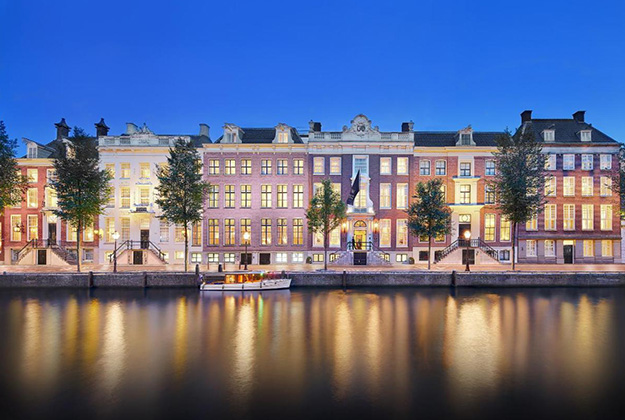 Amsterdam
Waldorf Astoria

Yes, it's an old grand dame, but that's exactly why we've chosen it. Top linens and thread counts, crystal and marble. Six mansions make up this classic property, which is easily accessible by Eurostar.

MORE INFO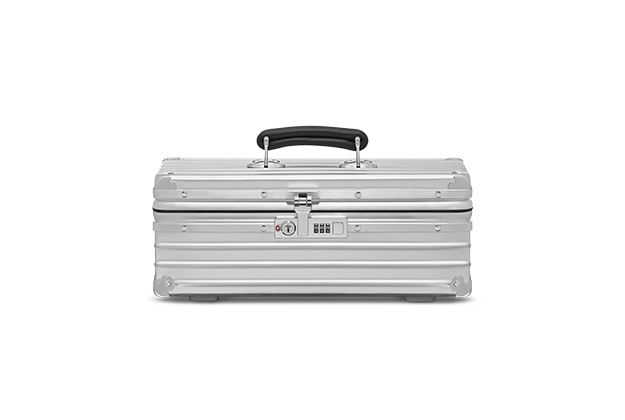 Rimowa
One bottle case

Okay, this is slightly ridiculous, but if you are going to BYO on a train, sure beats a plastic bag.

MORE INFO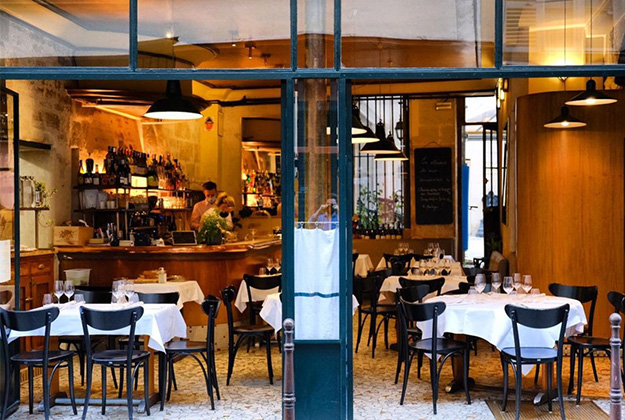 Paris
Parcelles Paris

We've seen (respected) foodies aplenty rave about this place, but for us, we were sold by the dining room alone; it looks perfect. Seems like they are going on August holidays soon though (France!), so get in quick. The good news is, likely lots of Parisians are already away, hence why they actually have some (early August) availability now.

MORE INFO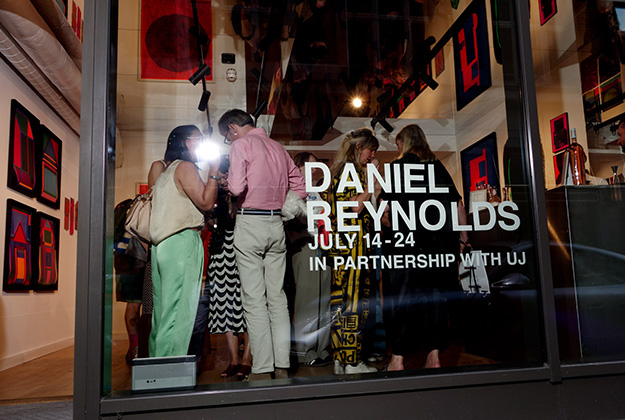 Daniel Reynolds Art Show
With support from Carnaby and Mirabeau

Thank you to everyone who came the Daniel Reynolds art show over the last two weeks – whether it was for the launch, the DJ Fat Tony and Michael Hennegan I Don't Take Requests night, or to just view the work; we loved seeing you. A special thanks to Carnaby for having us – it was so great to be back in Soho / Carnaby – and to Maison Mirabeau for the drinks (rosé gin negronis are the drink we never knew we needed!) – thank you both very much for the support. Daniel is returning to New York this week, but for anyone interested in discussing his work further, drop us a line. And here are some pics from the opening night, thanks again!

SEE THE PHOTOS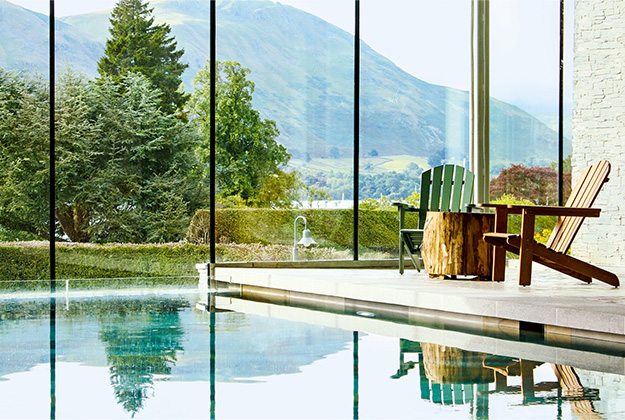 Lake District
Another Place

About three hours by train, Another Place is located on the shores of Ullswater in the Lake District. Check in here for a bit of an active-cation: hiking, kayaking, wild swimming and star-gazing. You can book into anything, and then come back to the hotel to sleep and dine, easy.

MORE INFO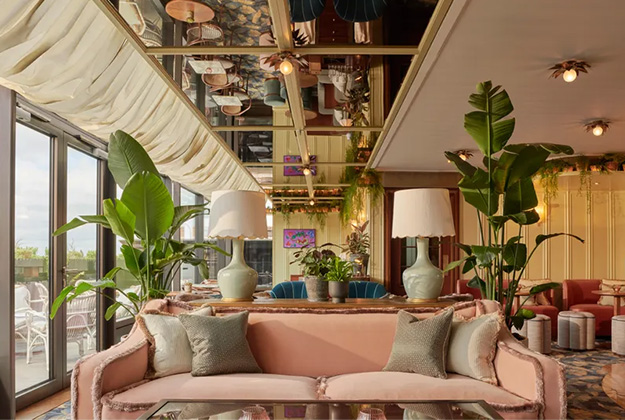 Edinburgh
Gleneagles Townhouse

Gleneagles have gone to the city and launched this 33 bedroom townhouse in St. Andrew Square. There's an all-day restaurant, roof terrace, member's club and forward-thinking (cryo and infrared) wellbeing offering.

MORE INFO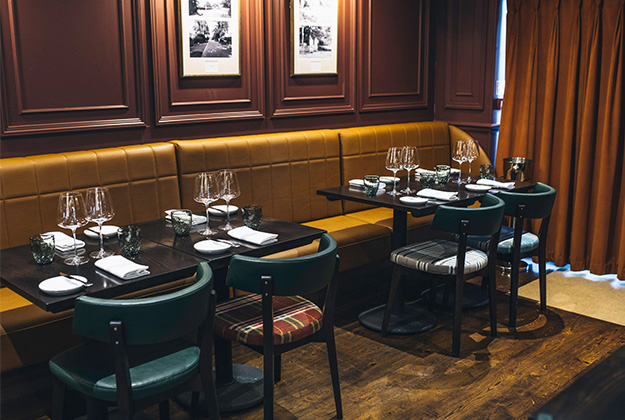 Oxshott
The Victoria

This one has no hotel, so it would have to be a day trip, or source your own, but Oxshott is close, and we're hearing good things about this place: co-founded by Simon Kay (ex-Ramsay) and Matt Larcombe (ex-Heston), they do elevated pub dishes, with a garden, fine wines, and live music some nights.

MORE INFO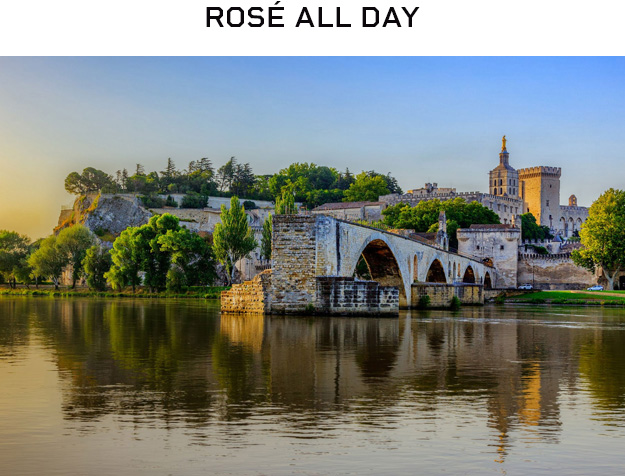 Avignon
Train via Paris

This scenic trip takes you from LDN to Paris via the Eurostar, and then you change to get to Avignon. An approx 6-hour (comfortable) trip with a quick leg stretch in Paris, and then you're in Provence. Choose your own adventure from there.

MORE INFO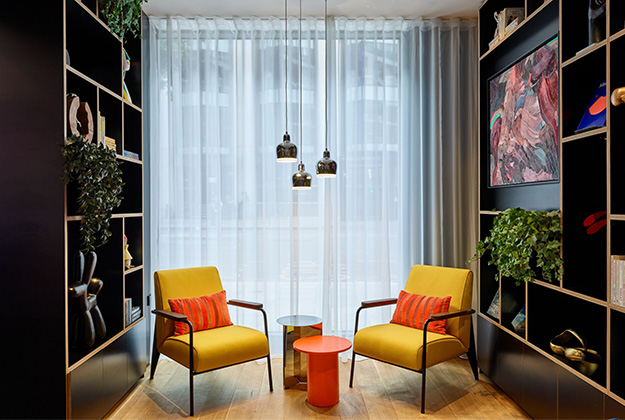 citizenM
Love Olympia
Olympia is transforming...

That's right! A £1 billion regeneration program will see it become London's newest cultural landmark – a destination for art, culture, music, theatre – with excellent new restaurants, hotels and bars. It's truly going to be great; a major gloss-up. And to celebrate, we've partnered with them to create a Love Olympia platform to champion west London businesses, and provide news and inspiration for the area. Subscribe to the free quarterly newsletter today and do send us a note if you have anything west London based (event, new venue, news) to tell us about.

SUBSCRIBE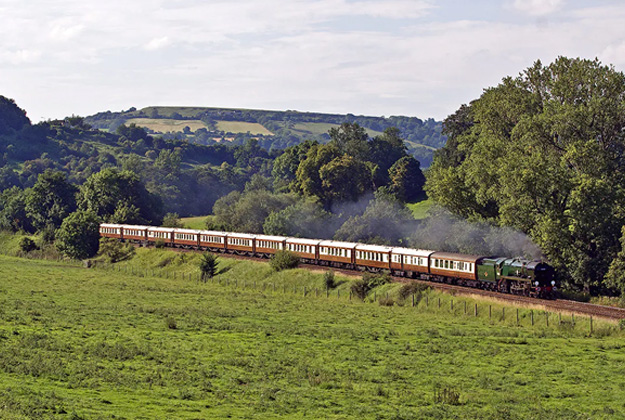 Kent
The Golden Age of Travel Day

19 August is the next Golden Age of Travel Day with Belmond – a day trip where you'll be whisked back to the 20s, with a 5-course lunch in the train's art deco setting.

MORE INFO

(c) 2022 Urban Junkies. All rights reserved.

Reproductions of any portion of this website only with our express permission. Urban Junkies is a free weekly mailer. All listings and features are editorial: We do not receive any payment from venues, artists or promoters. Every effort has been made to ensure accuracy of information listed but we cannot accept responsibility for errors or omissions.

We have updated our terms and conditions link and privacy policy link to make it easier for you to understand what information we collect, how we use it and what rights are available to you to control your information. The privacy and security of your information are very important to us. If you have any questions or comments, please send us a message by info@urbanjunkies.com. Thanks as always for reading UJ.