This wasn't the start to autumn that any of us were expecting, but one thing the past 10 days has shown us is the strength of our city. Fifteen-hour queues? No problem. Waiting overnight? Piece of cake. And it's that dedication and resilience that we're taking into October with us. This week, we've got our usual mix of London and global recommendations, and, after just coming back from a whirlwind trip to Colombia, we've also included some Cartagena and Medellín highlights, should it be on your travel-dar. Have great weeks all.

xx Taryn and Team UJ xx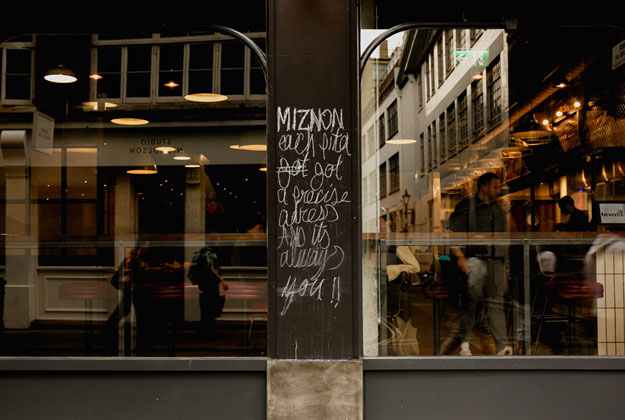 West End
Transfers

We're seeing a lot of west end transfers these days. First up, launched last spring, EC1's Middle Eastern veg favourite Bubala is now on Poland Street (go immediately for the natural wines and the smashed potatoes with smoked harissa salsa macha). Tel Aviv's Miznon has opened on Broadwick Street and is getting rave reviews (we love it too). Queen's Park's all-day Australian bistro Milk Beach has just opened (entrance on Greek or Manette Street), and the much-loved taqueria (have you seen the 'chat' about trademarking the word taqueria???) Sonora Taqueria is opening a new spot, Mexa, in the Arcade Food Hall. For two other interesting transfers outside of London, we hear 5 Hertford Street is opening in NYC, and Edinburgh's Little Chartroom is hosting an event series that will see some of UK's most loved chefs pop up for a collaborative night in the kitchen. The first one is 2 October, with The Grill at The Dorchester's Tom Booton.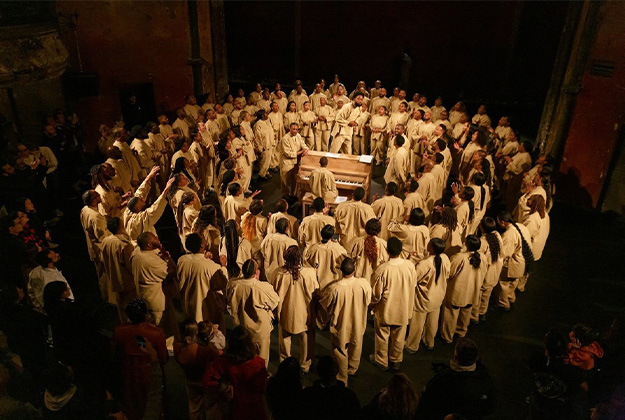 We know we shouldn't give it more airtime, but Kanye, post GAP and Adidas, seems to be opening his first Yeezy stand-alone in ATL. Stay tuned…

YE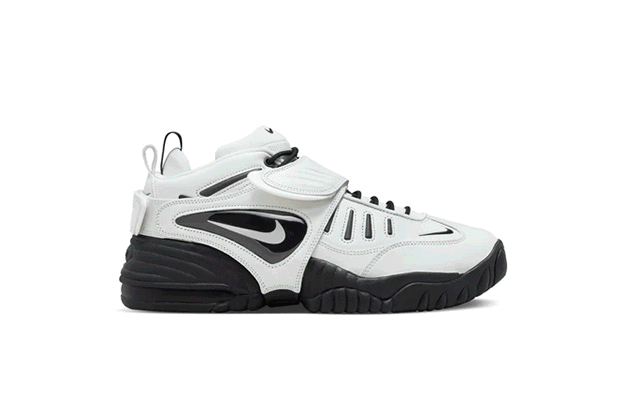 Deck of Cards Vibes

Back to school calls for some fun pieces to start things off right.

SEE MORE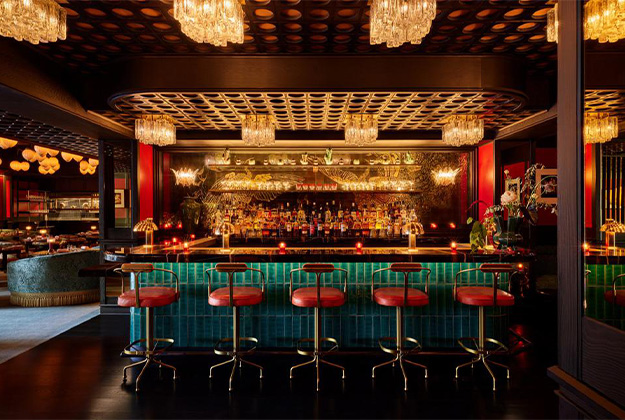 The Tin Building, NYC
By Jean-Georges Vongerichten

With NYC fashion week just over, our mind has been on NYC. And something to try next time you're there, 10 years in the making: Jean-Georges Vongerichten has just opened his multi-faceted 'food hall', with restaurants (brasserie, fish, Japanese, plant-based, French-Italian, and Chinese), bars, and food stalls.

MORE INFO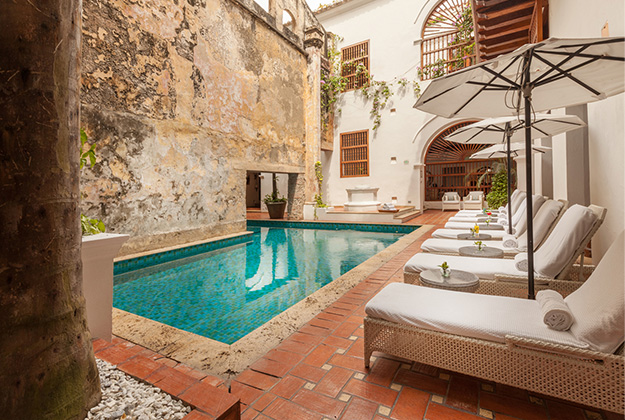 Cartagena, Colombia
Casa San Agustin

A five-star hotel tucked into the old town walls, this is a great choice if you are Cartagena bound. Rooms are authentic Colombian casa style with modern touches, breakfasts have a local slant, and they have great tiles throughout. There's a pool in the courtyard, a 300-year-old aqueduct that the hotel is essentially built around, and a private beach that's accessible by boat, should you want to get out of the city.

MORE INFO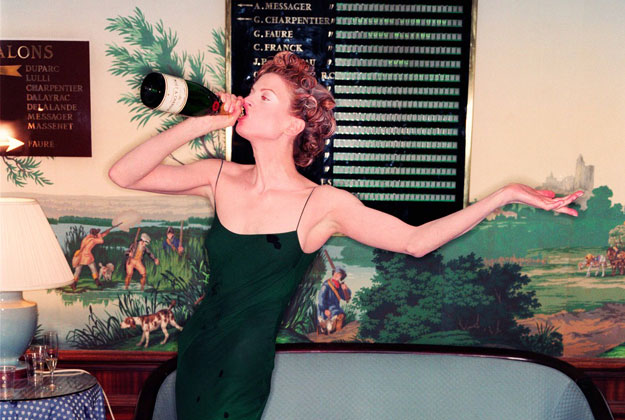 Gavin Bond: Being There Showcase
Presented by Moët & Chandon and Claridge's

And now over to London… Over LFW, Claridge's has been hosting a 4-D exhibition of Gavin Bond's archive of behind the scenes fashion photography from the nineties, taken from his recently launched book, Gavin Bond: Being There (great title). It's on until 29 September (10am-6pm) at Claridge's ArtSpace.

MORE INFO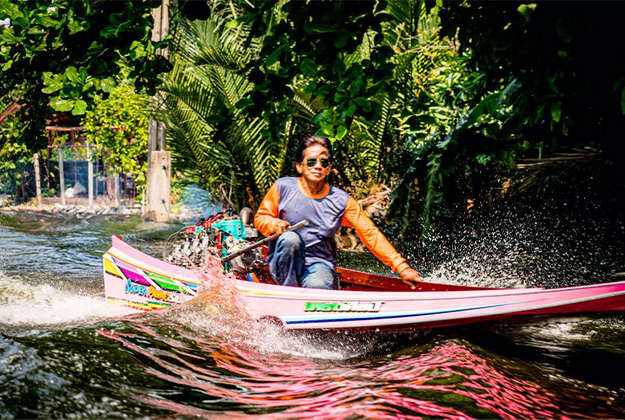 Speedboat Bar
Dining
Our pick of openings

First up, the one we're most excited about: hot off the back of their excellent restaurant in Arcade Food Hall (the flavour! The spice!), Speedboat Bar by Luke Farrell and JKS is opening (29 September) on Rupert Street, this time with Thai-Chinese flavours. Can.Not.Wait. In Marylebone, Mayha will be a new omakase, and in west London, there's a lot of hype about DORIAN, a new wine bar and bistro in W11 from the founder of Notting Hill Fish Shop and Supermarket of Dreams, with a team who have worked at some of London's best, including the River Cafe and Core. And after a walk-by last weekend, we're excited for the two-floor modern Japanese KOYN (from the Jamavar, Bombay Bustle, MiMi Mei Fair team) that's opening today on Grosvenor St.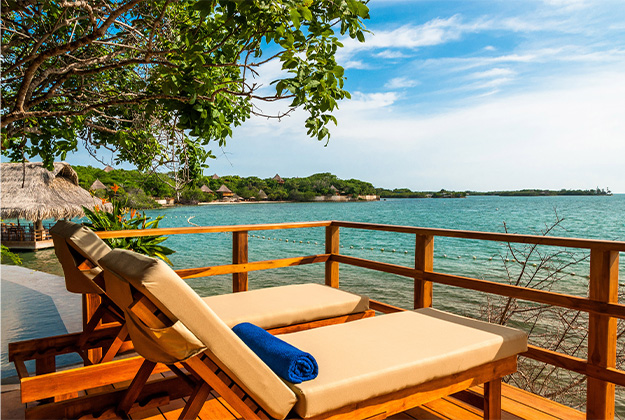 Barú and Islas del Rosario, Colombia

Back to Colombia again. Barú, accessible by boat, helicopter, or taxi, is often called an island, but it's connected to the mainland via a bridge; this is where the Caribbean water, palms and white sandy beaches are. For some posh jungle with infinity pools and beachside dining, it's Las Islas (be sure to ask for a room with direct sea view). For something more rustic, close by it's the Coralina Island Hotel on the Rosario Islands, where fishermen will boat up and ask you what you want for dinner, and even serve it to you on your dock (book the bungalow with lapping wave soundtrack). You can arrange water activities (diving and paddleboarding, boating and snorkelling) at either once you're there.

Las Islas | Coralina Island Hotel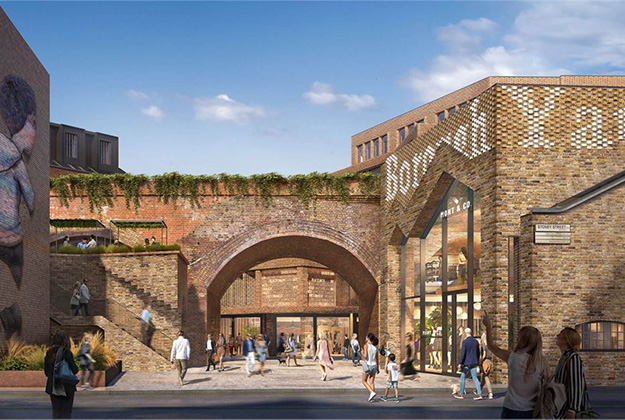 Borough
Up, up, up

It seems like every day there's an announcement of another great restaurant opening in Borough. Hot on the heels of the Berenjak and the 3 x Harts Group openings is news that Soho's Bar Swift and CDY's Sons + Daughters will be opening soon.

BOROUGH YARDS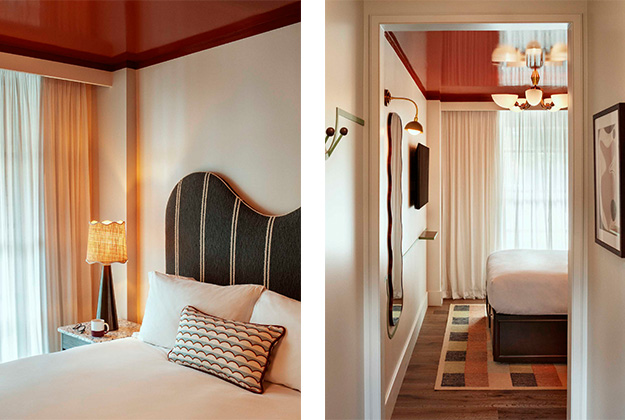 The Hoxton, Shepherd's Bush
Win a night's stay

This December, opening their fourth Hoxton in London and 12th globally, The Hoxton is going west and opening in Shepherd's Bush, meaning that they have a property in almost all sides (east, south, central, west) of the capital. Expect the usual Hoxton design (which adapts to fit each local neighbourhood), standout F&B and entertaining space (The Apartment), as well as a retail store. A highlight will surely be the Thai-Americana restaurant Chet's with a menu from Kris Yenbamroong of LA's NIGHT + MARKET. To enter to win a night's stay for two with dinner at Chet's and breakfast, apply here.

ENTER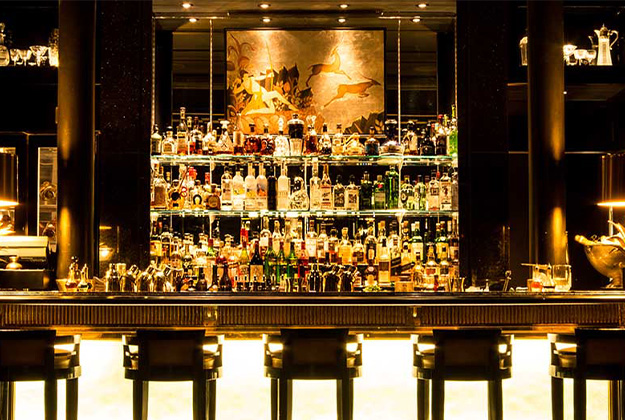 Beaufort Bar
Reopening

One of our favourite bars, the Beaufort Bar at The Savoy, has just reopened, complete with a shiny updated drinks list and a new focus on late night revelry with DJs and good times.

MORE INFO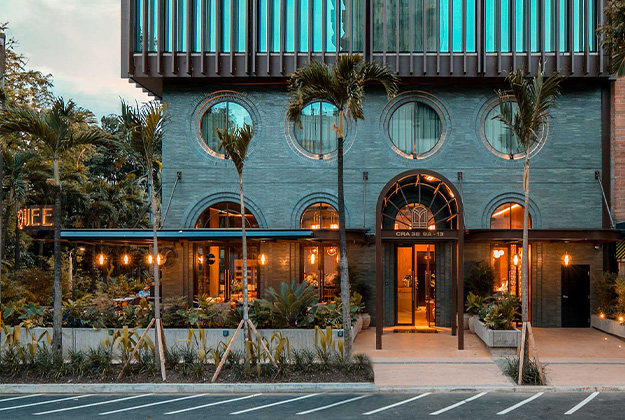 Medellín
The Marquee Hotel

Colombia's second biggest city, Medellín, has gone from no-go zone to hot on the global cultural map in under two decades. The Marquee Medellín, with incredible rooftop city / mountain views and rooms with wraparound glass windows, is a great, well-located base.

READ OUR REVIEW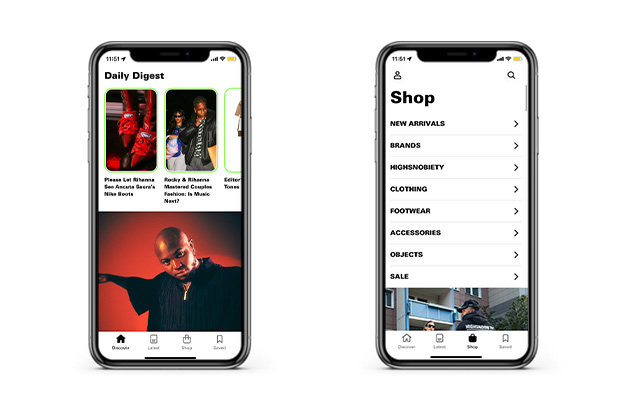 Highsnobiety
App

Highsnobiety has a shiny new app! And it seems to be great in ease and functionality. Well done HS.

MORE INFO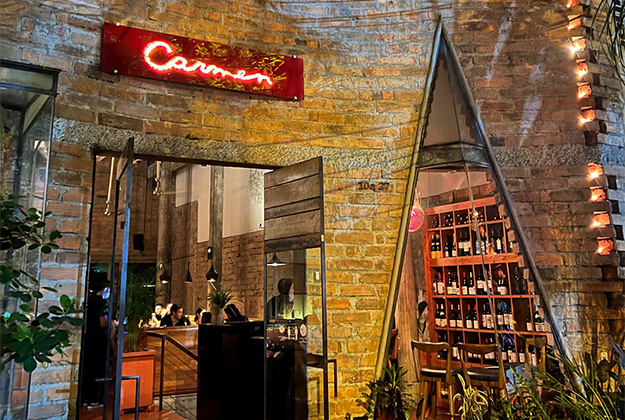 Carmen
Medellín Restaurants
To note

Medellín has a great restaurant scene. Three for you to note, should you be going anytime soon: Carmen, which is said to have really put Colombia on the dining map; Sambombi Bistro (we loved), which is leading the way with inventive small plates and natural wines; and ElCielo, a theatrical tasting menu option (they have a Michelin star at their DC restaurant) with a hotel.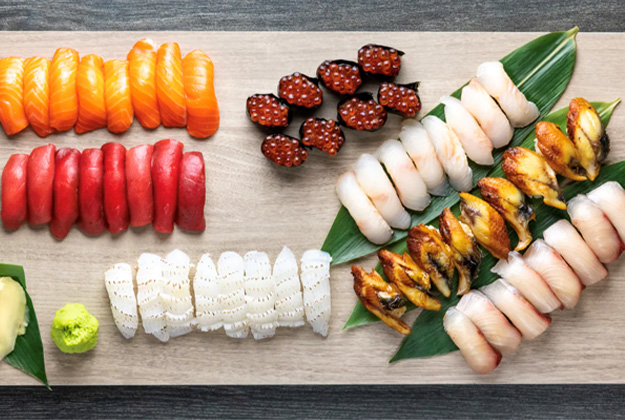 Speed Omakase
It takes two

This is a question. Do we want dinners that have an expiration time? We're seeing more and more omakases pop up that have a time limit on them (i.e. 45 minute omakase). Stress or sublime? Let us know!



Culture
Events on our radar


(c) 2022 Urban Junkies. All rights reserved.

Reproductions of any portion of this website only with our express permission. Urban Junkies is a free weekly mailer. All listings and features are editorial: We do not receive any payment from venues, artists or promoters. Every effort has been made to ensure accuracy of information listed but we cannot accept responsibility for errors or omissions.

We have updated our terms and conditions link and privacy policy link to make it easier for you to understand what information we collect, how we use it and what rights are available to you to control your information. The privacy and security of your information are very important to us. If you have any questions or comments, please send us a message by info@urbanjunkies.com. Thanks as always for reading UJ.