We've always been about championing the up and coming and there are definitely some great businesses around that could use our (collective) support. So whether it's via kickstarter, awareness, sales or patronage, let's all do what we can to help out. Have great weeks all.

xx Taryn and Team UJ xx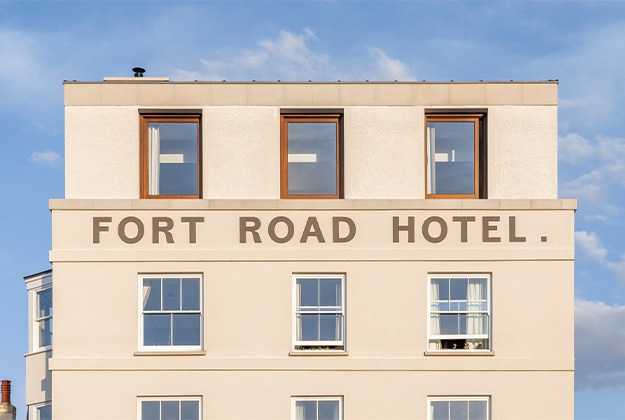 Art + Hotels
2.0

Art collections in hotels are nothing new, but we're definitely seeing an increase in art collectors, gallerists, and industry leaders trying their hand at becoming hoteliers lately. Joining the ranks of hotels like La Colombe d'Or in Provence, where the original owner, Paul Roux, an art enthusiast, traded accommodation for paintings from patrons like Matisse and Picasso – and The Fife Arms, Hauser and Wirth's much-loved hotel in Scotland, is the recently opened Fort Road Hotel in Margate, by Frieze founders Matthew Slotover and Tom Gidley, which is as you'd expect it: filled with art. A refurbished boarding house from 1820, this 14-bedroom hotel has a bistro-style restaurant helmed by an ex-River Café chef, and an exposed brick two-floor subterranean bar.

MORE INFO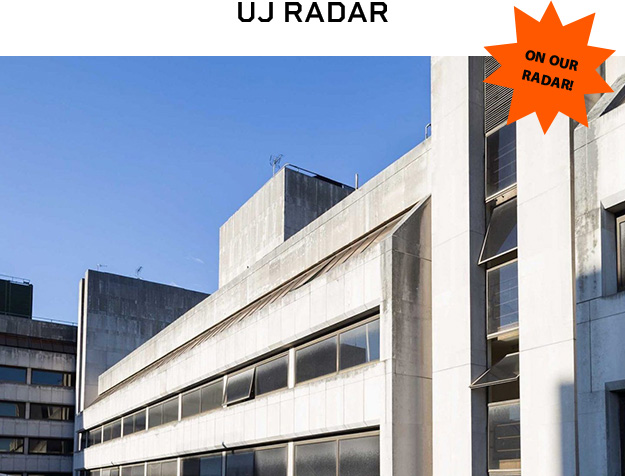 180 The Strand
Up, up, up

Feels like 180 The Strand is having a bit of a moment. Not only is it home to Matthew Slotover (we're still on him) and Amanda Sharp's excellent Toklas bar and restaurant, but it's also home to the newish 180 Health Club, which has a rotating menu of leading wellbeing therapists and Therabody recovery boots (love), and was also host to Jackson Boxer's pop up – Lumette – last week, which supposedly is a preview of a restaurant to come. In early Dec, it will also be the new home of two Michelin star Ikoyi. Follow them / subscribe to their newsletter for booking information.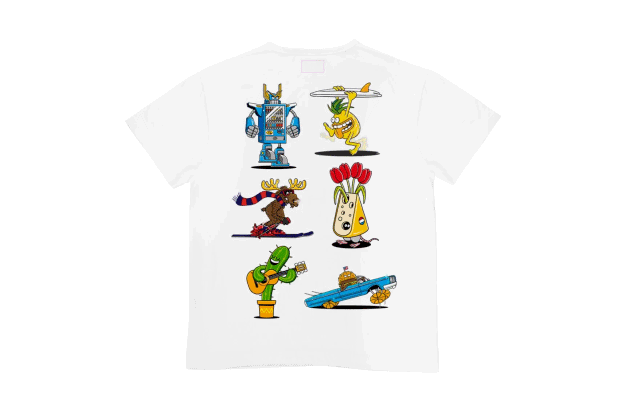 Thanks.
Drops
2 4 U

This week we're looking at two upcoming 'drops'. First up, spotted on the Instagram account of artist Steff Plaetz, is the new Thanks brand, which looks like it will be playful Ts and sweats to start, coming soon. Also about to 'drop' is Picante Peaks, a new collection from the Picante boys; sign up via SMS for access a day early (24 Nov).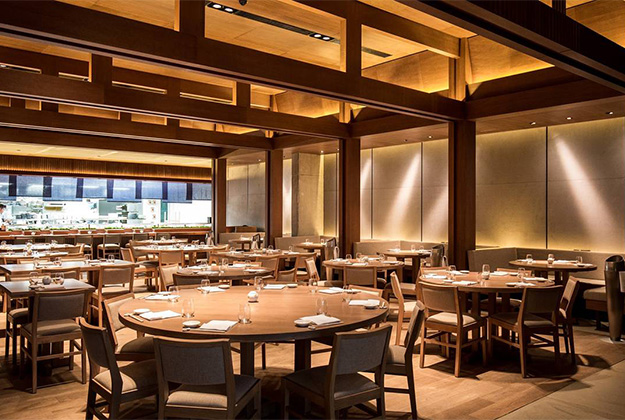 Nobu Shoreditch
Festive dining round up
Partner content

Long lunches are the December way, and from 30 November, Nobu Shoreditch will also be open for lunch. Feel like doing something different this Christmas Day? Then book in for a festive staycation at Nobu Shoreditch and wake up to a Nobu-style holiday brunch (12-4). On New Year's Eve, they'll be serving an omakase menu with Nobu classics and some Shoreditch exclusives, followed by an after party.

BOOK NOW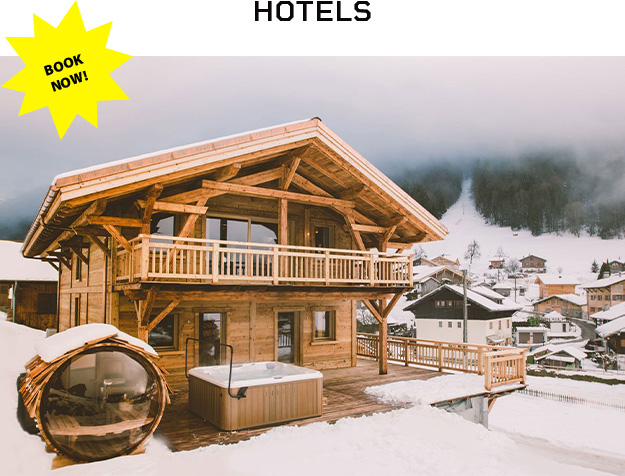 The Hox Chalet
Take Three
To note

The Hoxton's been busy. Bookings are now open for their six-bed pop up – The Hox Chalet – in Morzine, which has Hoxton touches (bedding, robes), a Grey Goose bar, a private chef, wine cave, hot tub, plunge pool, and sauna. Dates are from 25 Feb-15 April (2 weeks are already sold out), and the whole chalet must be booked for seven night stays. Closer to home, The Hoxton, Shepherd's Bush is also now taking bookings for their Dec launch – we can't wait for their restaurant Chet's, a collab with Kris from the Thai and natural wine spot NIGHT + MARKET, LA. And lastly, news just in that LVMH plan on turning their Paris HQ into a hotel in the next five years (which will sit opposite their Cheval Blanc Paris hotel). And the experiential brand extensions continue…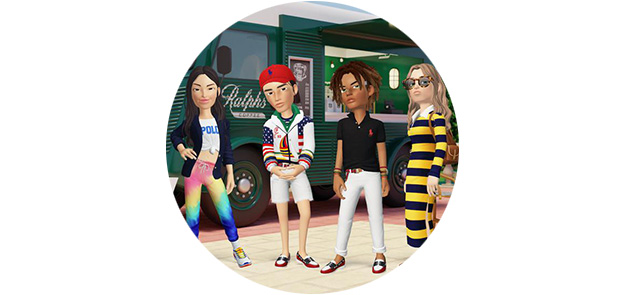 ZEPETO
Web3

Zepeto caught our eye on a press release as artist Grace Gaustad just released new music live on it, and is soon to launch a digital first beauty brand on it, too. An avatar platform from South Korea, it allows you to make an avatar of yourself with a selfie, and for creators, you can create and release products (à la Grace's track; several brands like Ralph Lauren and Nike are also on there), to their ready made (300 mill) audience.

MORE INFO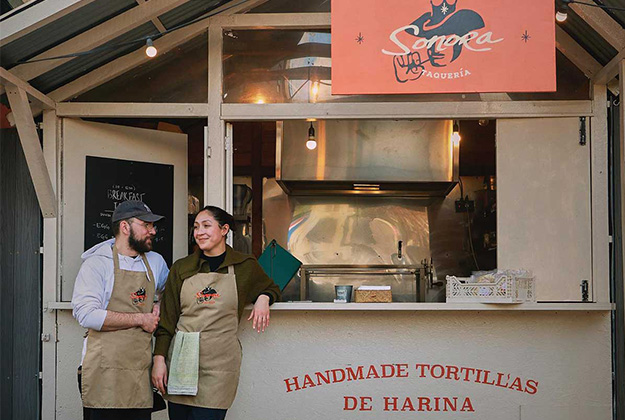 Sonora Taqueria
Pop up to Perm
New spots

This week we're looking at the latest restaurants on our radar, which are going from pop-up to permanent. Sonora Taqueria, the London Fields pop up, will be opening in Stoke Newington early '23 – their kickstarter campaign is now live. British-Thai pop up AngloThai has secured a space in Fitzrovia, opening in '23, and news just in that lockdown stars, Hot 4 U will open a permanent spot, Papi, by London Fields in early '23, with natural wines wines by Wingnut Wines. And lastly, the natural wine delivery company, Oranj, has just opened their first warehouse style bar and restaurant in Shoreditch, with rotating chefs in the kitchen from Thursday-Saturday; the Decateur boys are up first in the kitchen in Dec, with their signature southern cuisine; book now.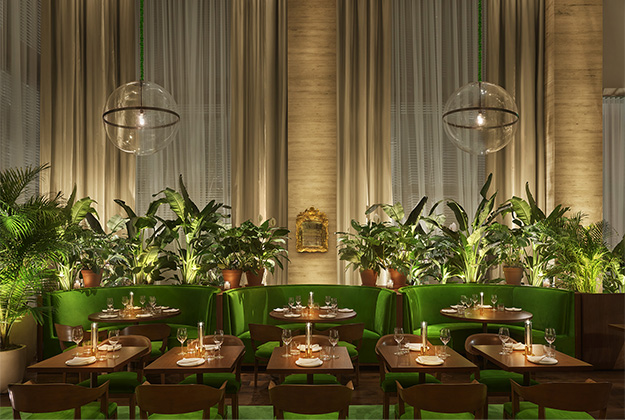 The Tampa EDITION
Florida
Art Basel and beyond

Feels like it's going to be a big year for Art Basel Miami. If you're heading over, a bit further afield The Tampa EDITION has just opened, too. Tampa you say? We know, but word has it that things are changing over there with the EDITION leading the way as part of Water Street, Bill Gates' and the owner of the Tampa Lightning's $3.8 bill development. Virgin just joined BA with direct flights, too.

MORE INFO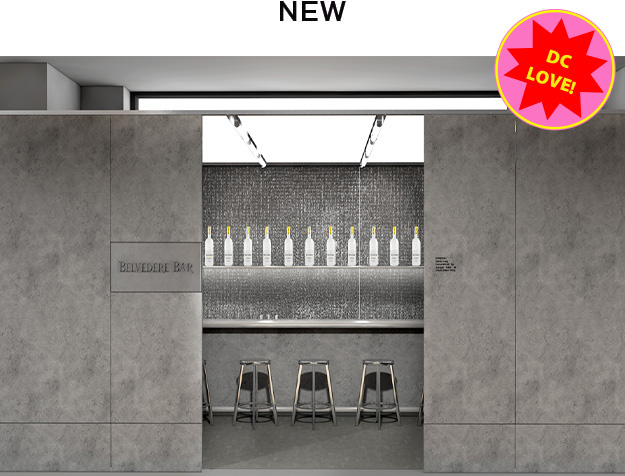 Belvedere Pop Up
Buy and receive

This is our ode to the Daniel Craig x Belvedere ad, directed by Taika Waititi. We're sure you've seen it by now – if not, please give it a watch – what a brilliant, unexpected piece of brand content. Bravo, more of this please. And to celebrate this new global campaign, Belvedere have just launched their first pop up bar in Selfridges, complete with a limited edition Selfridges bottle, which comes with a free Clubland Cocktail if you buy it on a Monday, too.

BELVEDERE X SELFRIDGES BOTTLE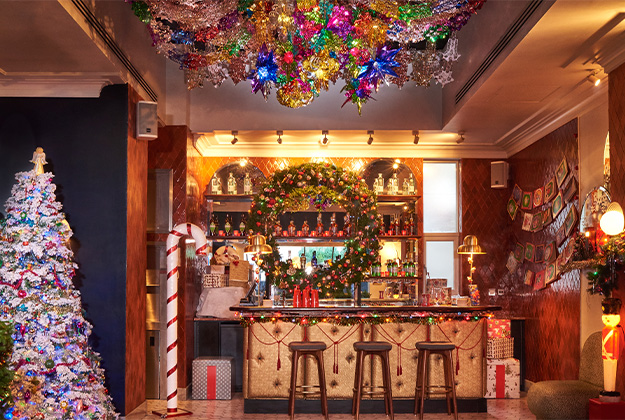 Miracle at Henrietta Hotel
Holiday Fun
A few for you

This is a mixed bag. First, the 'hamper' we'd love to get – they might not be inexpensive, but this bright customisable box, filled with River Café greats, is definitely special. Next it's the New Year's Eve to book now – we have our eye on the black tie five course NYE trip on the British Pullman. And for something to kick the festivities off right, make a booking and head to the Henrietta Hotel's Miracle pop up for kitsch everything.

(c) 2022 Urban Junkies. All rights reserved.

Reproductions of any portion of this website only with our express permission. Urban Junkies is a free weekly mailer. All listings and features are editorial: We do not receive any payment from venues, artists or promoters. Every effort has been made to ensure accuracy of information listed but we cannot accept responsibility for errors or omissions.

We have updated our terms and conditions link and privacy policy link to make it easier for you to understand what information we collect, how we use it and what rights are available to you to control your information. The privacy and security of your information are very important to us. If you have any questions or comments, please send us a message by info@urbanjunkies.com. Thanks as always for reading UJ.