For so much talk about energy crises and rising costs, there's a whole lot of luxe coming through. It makes the disparity even more stark. As we launch the holiday season this week (sorry!), now's the time for us all to do what we can to help those less fortunate. We'll be starting with Age UK and The Felix Project. Have great weeks all.

xx Taryn and Team UJ xx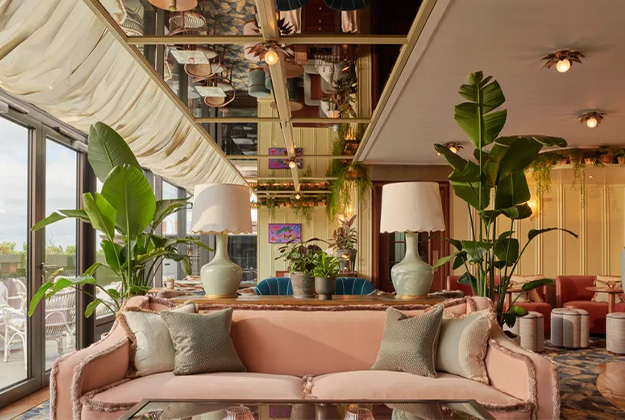 Gleneagles Townhouse
Health-cations
5-star good time

Wellbeing on the rise is nothing new, but we're seeing some healthy in-hotel residencies worth mentioning. Hot off the back of the three-day wellbeing festival Alma at Six Senses Ibiza last weekend, which saw leading names like Taryn Toomey and Sarah Bradden offering sessions, next week sees Rosemary Ferguson at Gleneagles Townhouse, hosting three one-day retreats, each with a specific focus (hormone health, gut health, energise). Further afield, trainer/choreographer/Broadway dancer Isaac Boots, who really made a name for himself in the UK over lockdown via his IG Lives, will be at The Maybourne Beverly Hills (11 and 13 November, 10AM) for his Torch'd dance workouts. And for something in '23, next March, another Hollywood trainer, Ramona Braganza, will be doing a seven-day program at Kandima Maldives, which sure beats a basement gym.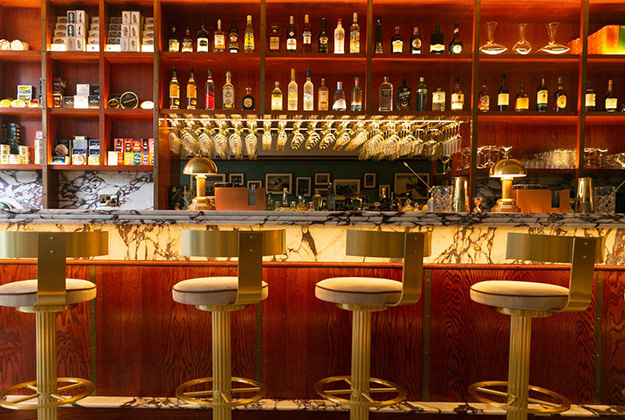 Saltie Girl
Caviar
Eggs are everywhere

Yes, it seems odd that caviar is on the rise with the economy the way it is – don't shoot the messenger! – but we're seeing it pop up everywhere lately. A few to note (and no, not caviar bumps…): the US's Saltie Girl, opening today on North Audley Street, has caviar in their Royale seafood towers (they also have lobster waffles and frites, though we digress); Petrossian are crossing the channel and opening their first permanent UK caviar boutique, deli and restaurant in South Ken (soon), and a little farther, a heads up to one the most indulgent breakfasts we've seen around: eggs sunny side up with crispy potato rosti and caviar at Chiringuito Blue in Ibiza. What. A. Treat.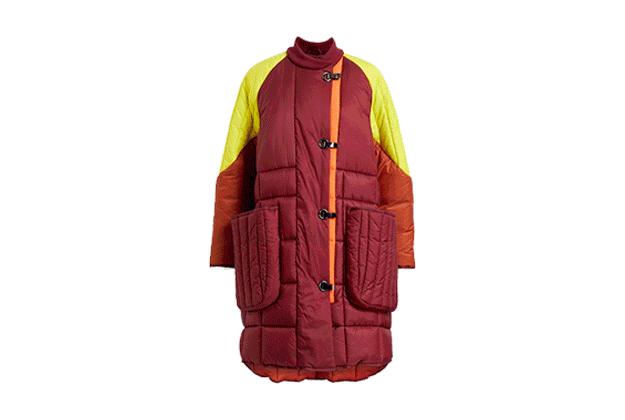 Barbour Collabs
Ohhhh la la

Barbour have snuck up on us with the good collabs. There's of course the Alexa partnership; the Moncler 1952 one slipped by us; the Ganni one; now there's this brilliant Roksanda collab; and their next collection with Noah comes out this Thursday. We've included a taste of what's to come here with a few of their past pieces.

Roksanda Ida Quilted | Noah Bedale | Roksanda Lyuba High Neck | Noah Popeye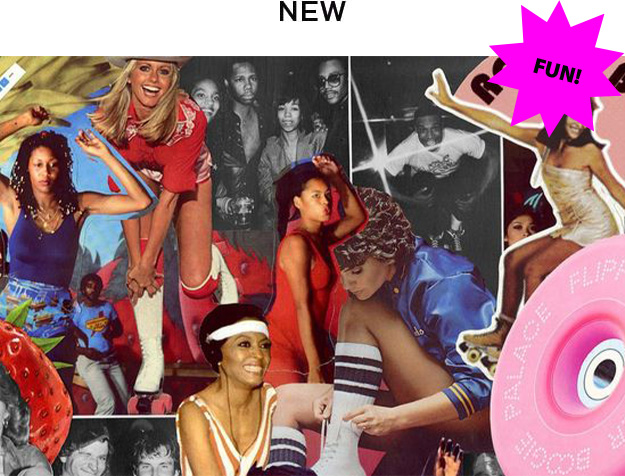 Flipper's Roller Boogie Palace
Coming soon

God, we needed this. A little fun! The original Flipper's was owned by Liberty Ross's father Ian 'Flipper' Ross in West Hollywood in the '70s, and now they're coming to White City. You can rent skates or bring your own, there'll be music events, and they even have their own merch (we're into the hockey style jersey). Can't wait. Boogie nights indeed.

MORE INFO




Bacchanalia
Around Town
On our radar

First, let's start with the big one. Studio Frantzén, by six Michelin-star chef Björn Frantzén is launching a neo-Nordic concept with Asian influences in Harrods on 28 November. In Mayfair, two new glossy Italians to note include LA's Sparrow Italia, which recently opened on Avery Row, and Richard Caring's Greek-Italian Bacchanalia, opening late this month. Close by is Mount Street Restaurant, which looks chic with multi-coloured mosaic floors and red lacquered chairs, and suitably Mount-Street-expensive (lobster pie for two is £96, wow). On Chiltern Street, Mayha, which was originally in Beirut but was destroyed there in a chemical blast, is a new omakase with an 11-seater stone counter, with a daily-changing tasting menu; they'll also have a raw bar and courtyard. In Soho, the recently opened Bantof has a sharing menu created by London's youngest Michelin-starred chef, and will have a members' club (without fees) come Jan. Also in Soho, Maresco is a new tapas bar (on soft launch, 50% off food this Wednesday and Thursday) by a Glaswegian. In Covent Garden, the Israeli-Spanish good times restaurant Penelope's is opening in Hotel Amano (1 Dec), and in Islington, from Hicce in Coal Drops Yard comes Hicce Hart, another wood-fired restaurant, this time taking over a pub, opening soon.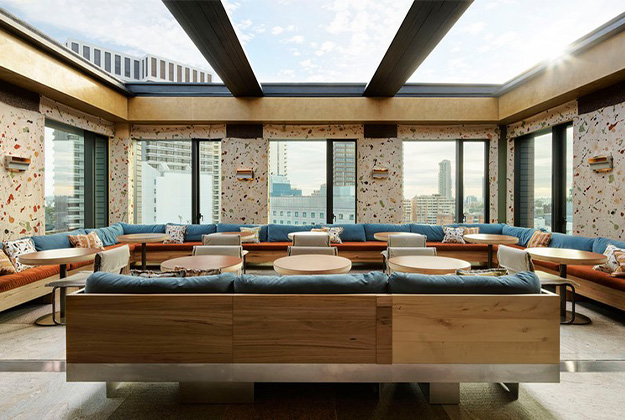 Noma x Ace Kyoto
Book now

Noma will be at the Ace in Kyoto from 15 March – 20 May. Tickets went on sale yesterday and at the time of publishing they had some shared table seats left.

MORE INFO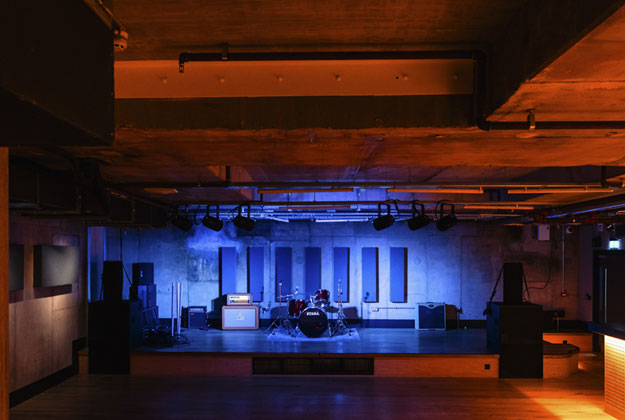 The Lower Third
News
Round up

F&B at the theatre has never been really great; sure, there are some that are leading the way (ROH), but overall, it's warm wine and ice cream, which makes the new Moët & Chandon Suite at the Kit Kat Club – with its space for 26, a bartender, food and drinks, private bathrooms and the best seats – feel like it's filling a gap. Also on the show tip, Ibiza's Lío – dinner and entertainment – is opening in Café de Paris in Feb… In other drinks news, opening under Sucre on Great Marlborough Street is Alma, with innovative drinks and music five days a week; Corinthia London has opened a new bar, Velvet, with 'The Maestro', Salvatore Calabrese; and on Denmark Street, The Lower Third is a new multi-level bar dedicated to music and up-and-coming artists, with great drinks by an ex-American Bar head bartender.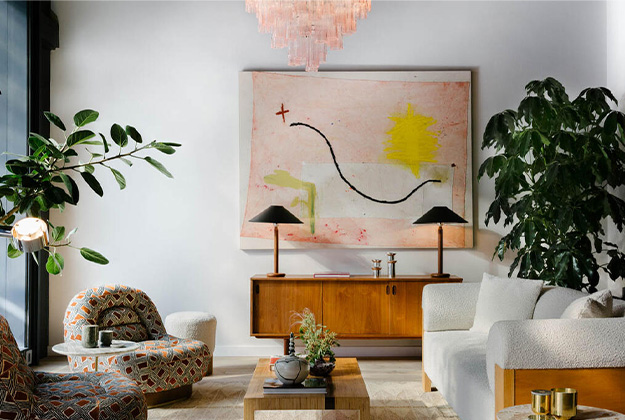 Soho Home Sample Sale
Register now

If you've had your eye on something at Soho Home recently, then their upcoming sample sale, this Friday 11 Nov and Sat 12 Nov, with up to 80% off, could be of interest. They're offering members early entrance if you register – and members can register for non-members to join them too – so now all you have to worry about is getting to Sandown Park Racecourse to shop.

MORE INFO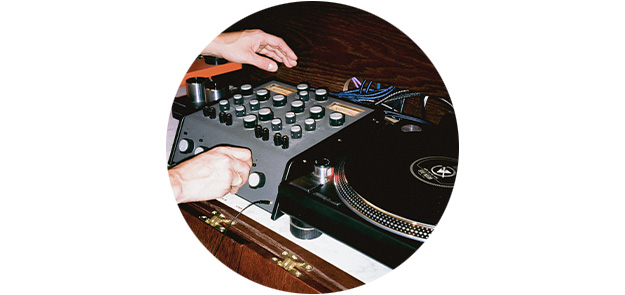 Restaurant Nights
To note

Starting this Sunday (13th) we have Back to Basque, a one-off four course lunch celebrating all things northern Spain, at Peckham Cellars. From Tuesday 15th to Friday 18th, our guy Jackson Boxer will be in residency at 180 Corner at 180 Strand, cooking a live fire-based set menu called 'Lumette' nightly with friends – buy tickets in advance here. On the 17th it's Maison François's 2nd annual 'Croûte Off' at Frank's, where top UK restaurants like Cadet and Café Cecilia compete to win the best pâté en croûte, judged by heavyweight foodies like Fay Maschler MBE and Tom Parker-Bowles. Over at Golborne Road's wine bar/open fire grill venue Caia, they have two UJ faves, Phonica on the 19th Nov (from 7PM), and Sev from Horse Meat Disco on 2 Dec (from 9PM), taking over the decks – make a booking or walk in. And lastly, two one-off nights at The Sea, The Sea (which we're hearing great things about); first it's Endo (from Endo at the Rotunda) on the 23rd Nov – two seatings, waitlist only, and on the 30th it's Tayēr + Elementary with haute cocktail pairings.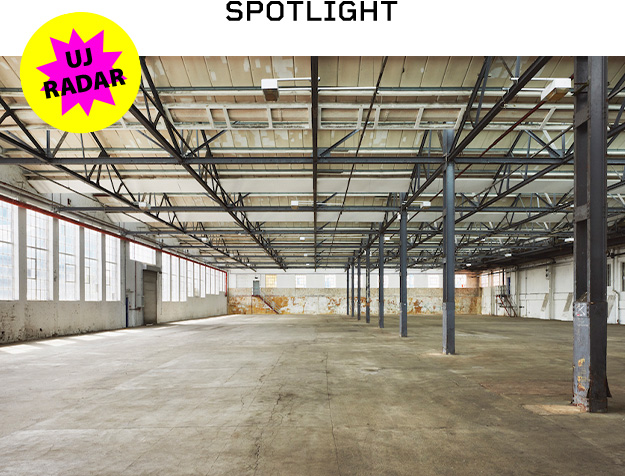 The Beams
The Beams
Rave reviews

By all reports, The Beams, the new music + culture venue in the Royal Docks, is a great new addition to London nightlife. With programming by two of London's leading promoters and music curators, the excellent lineup is definitely the handiwork of people who know what they're doing. The Jamie Jones show may already be sold out, but pre-sale for The Martinez Brothers and Skepta (DJ set) on 17 Dec go on sale today at 11AM.

MORE INFO




Current List
Here we go!

We're going in early this year. This week sees The Londoner unveil their tree with Daniel w. Fletcher, and come the morning of 23rd November, Claridge's – always a highlight – will have their tree, this year designed by Jimmy Choo's creative director Sandra Choi, in the lobby. Also this week, The Berkeley are launching their holiday pop up, 'The Bishop at The Berkeley' (11th), a festive pub complete with church pews and pies. Next week there are a few: SKATE (with Moët & Chandon) opens on the 16th (book lates here), and Winter Wonderland opens on the 18th, with new '23 additions including Canadian Mountie and Aprés-Ski Fun Houses and a new immersive VR experience. In Covent Garden, Common Decency at NoMad London is launching a six-week Holiday Spectacular (on the 16th), and close by, Miracle at the Henrietta Hotel returns (14th) for their (seemingly excellent) festive/kitsch pop up in the lobby, with tinsel and Christmaspolitans. Innovative floral studio LADYGARDEN are running contemporary Christmas wreath and floral sculpture workshops with Cloudy Bay (wine and wisteria; these look great), and should you need to send a gift, Fortnums has partnered with Supper delivery, so you can order hampers via their app (delivered in two hours in London) up until Christmas Eve. Lastly, if you too are starting early, Carnaby Street has their Christmas celebration tonight – this year's installation celebrates the best of 25 years of Carnaby lights – with 20% discounts and general festivities.

The end.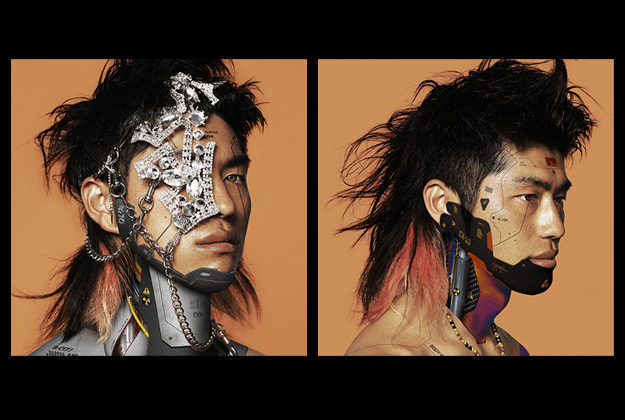 Nicozine
Nicola Formichetti
New digital mag

Nicola Formichetti, is a fashion designer, creative director, stylist and editor; he's also a long-time collaborator with Lady Gaga, has held artistic director positions at Diesel and Mugler, editor positions at Dazed, V and Arena Homme + (to name a few), is the creator of the Nicopanda brand, and has just launched a digital mag, Nicozine – and he also seems to be getting into all things fashion-meta.

NICOLA




Belmond x Ruinart
Float Along

LVMH seem to really be making strides on the experiential path – and Coquelicot, a Belmond boat, debuting in May 2023, looks like an extravagant epicurean ride (or floating villa, as they call it). Travelling through the waterways of Champagne (we've always wanted to do that), with Champagne, fine dining, and vineyard history: sounds like a refined good time.

MORE INFO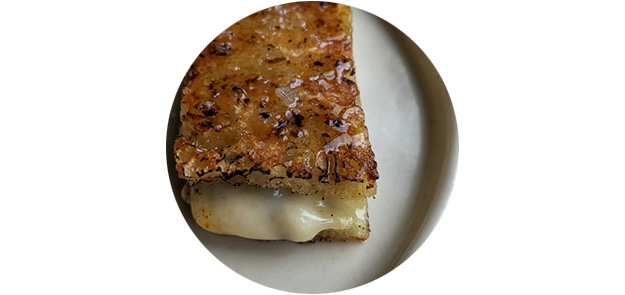 Cheese Toasties
Elevated

Who doesn't love a cheese toastie? Recently named the UK's favourite sandwich (don't ask; we were just sent the info!), we've seen a couple good ones lately. At Uncle Zorro's, it's a kimchi sesame garlic grilled cheese on sourdough. At Gelupo, it's truffle toasties on their new snack menu; at Orasay, keep watch for one of these (ceps, cage-aged gruyére, black truffles), and at Golborne Deli, there's comté toasties, with optional prosciutto and/or tomato.



Culture Picks
What's on our culture dar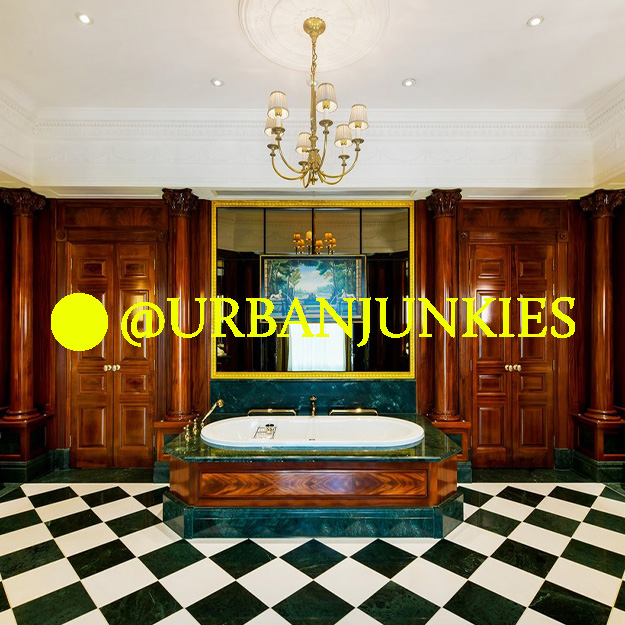 The Royal Suite by Gucci at The Savoy


FOLLOW US

(c) 2022 Urban Junkies. All rights reserved.

Reproductions of any portion of this website only with our express permission. Urban Junkies is a free weekly mailer. All listings and features are editorial: We do not receive any payment from venues, artists or promoters. Every effort has been made to ensure accuracy of information listed but we cannot accept responsibility for errors or omissions.

We have updated our terms and conditions link and privacy policy link to make it easier for you to understand what information we collect, how we use it and what rights are available to you to control your information. The privacy and security of your information are very important to us. If you have any questions or comments, please send us a message by info@urbanjunkies.com. Thanks as always for reading UJ.